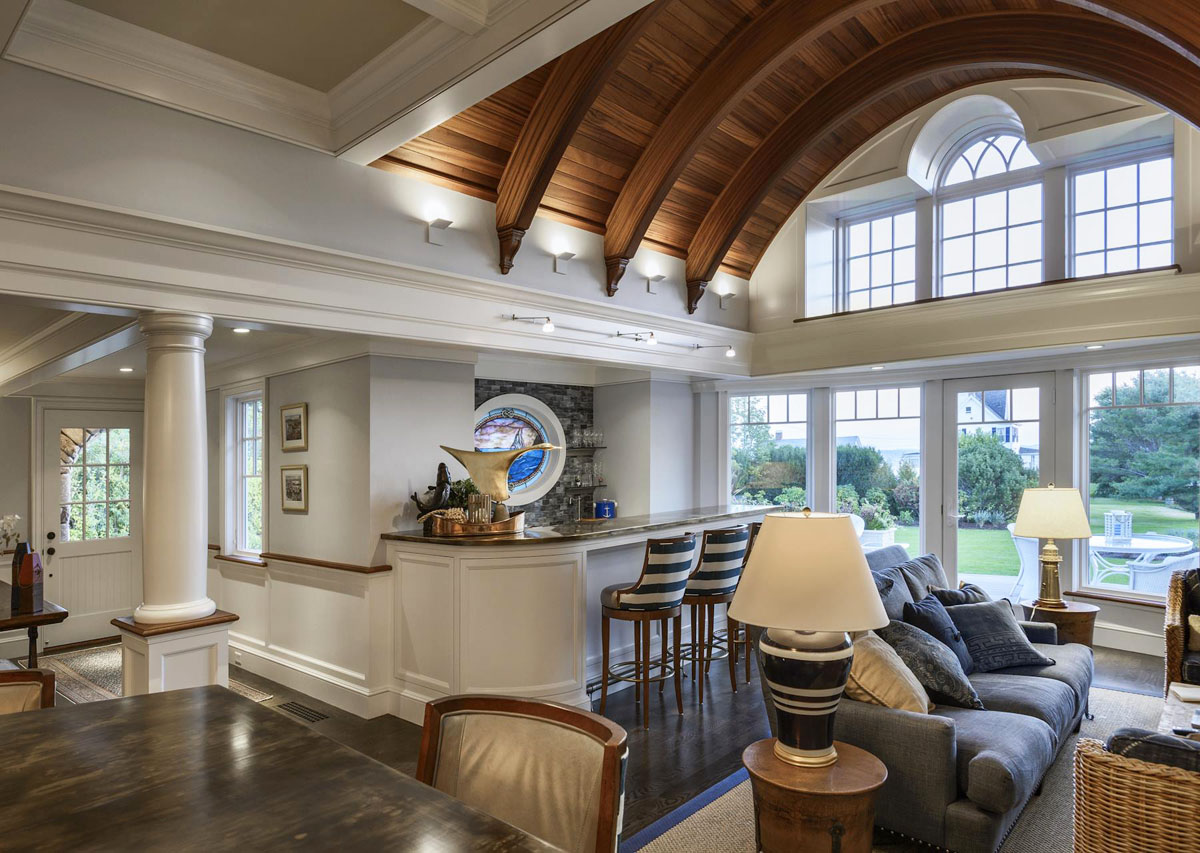 This coastal style home in North Hampton, New Hampshire features a nautical motif throughout the house inspired by its proximity to the ocean.
TMS Architects was commissioned to renovate the vacation home, opening up the main living spaces for an extended family. A wood barrel vaulted ceiling in the living room with large windows provide a spacious feel.
There is no dining table between the kitchen and the living area. Instead, a bar is created adjacent to the kitchen area, and a large kitchen island is used for dining.