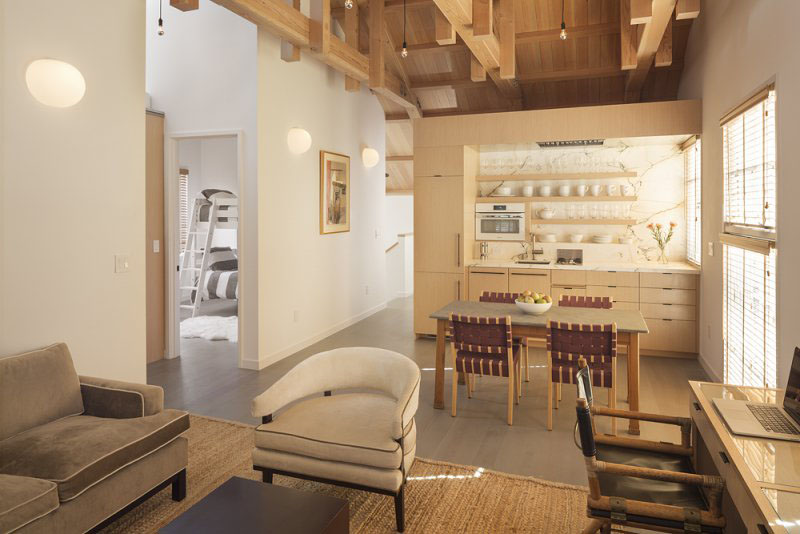 A former barn which was built in the early 1900's adjacent to the old NW Pacific Railroad in Marin County, California has been transformed into a 1,000 sq. ft. small modern loft apartment by Richardson Architects.
It was once a horse stable, and has been used in later years as a garage and guest house until it sustained significant damage from burst water pipes.
The renovation includes a seismic upgrade, flood proofing as well as a reconfiguration of the upstairs living unit, with two bedrooms and a sleeping loft. The design concept opened up the ceiling to expose the Douglas fir roof trusses. A wood "service cube" houses a marble kitchen and a bathroom.
The exterior maintains its historic character and is clad in recycled redwood.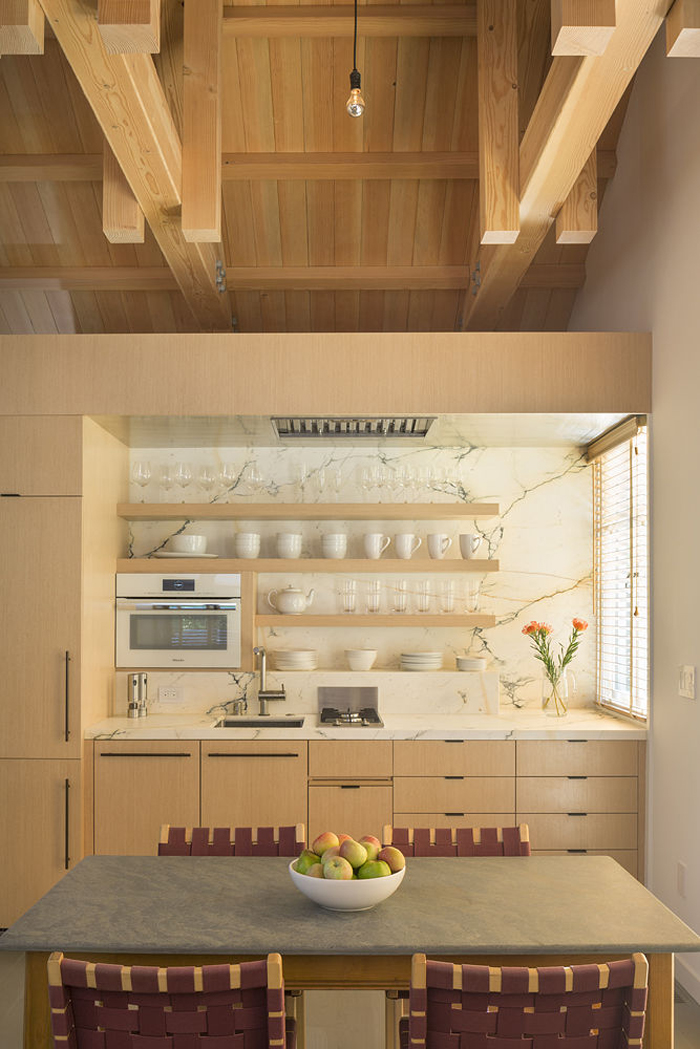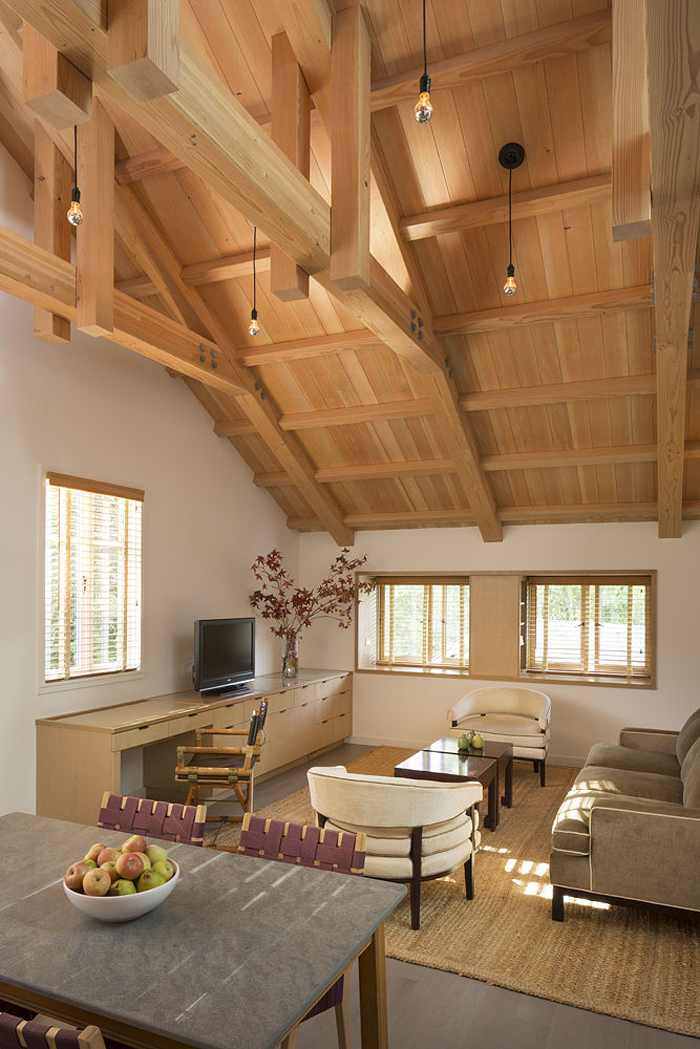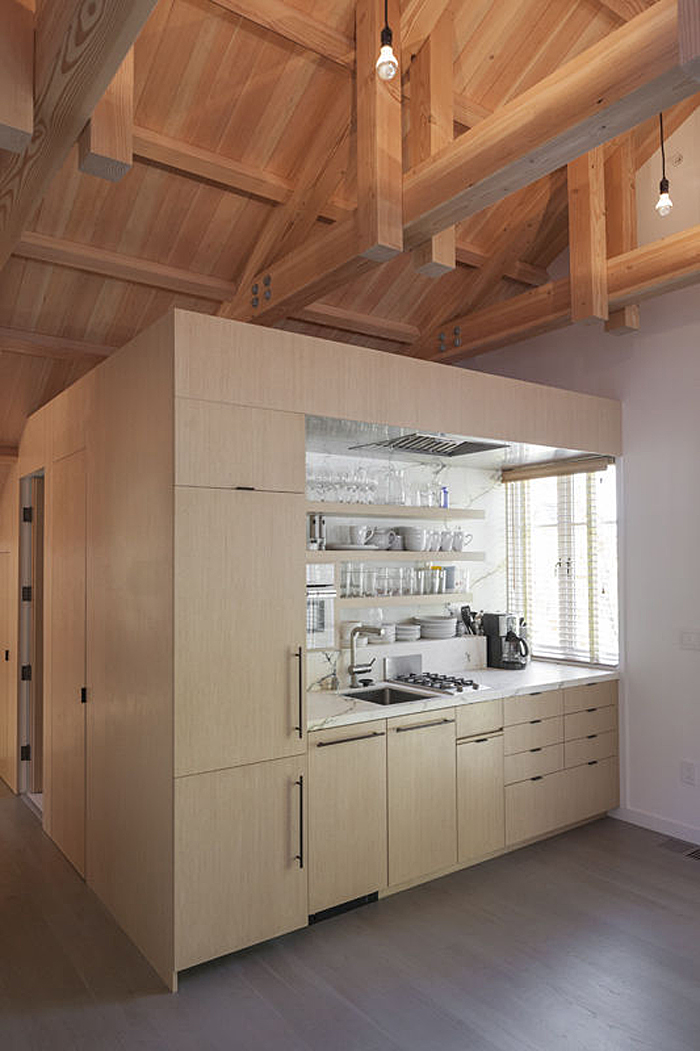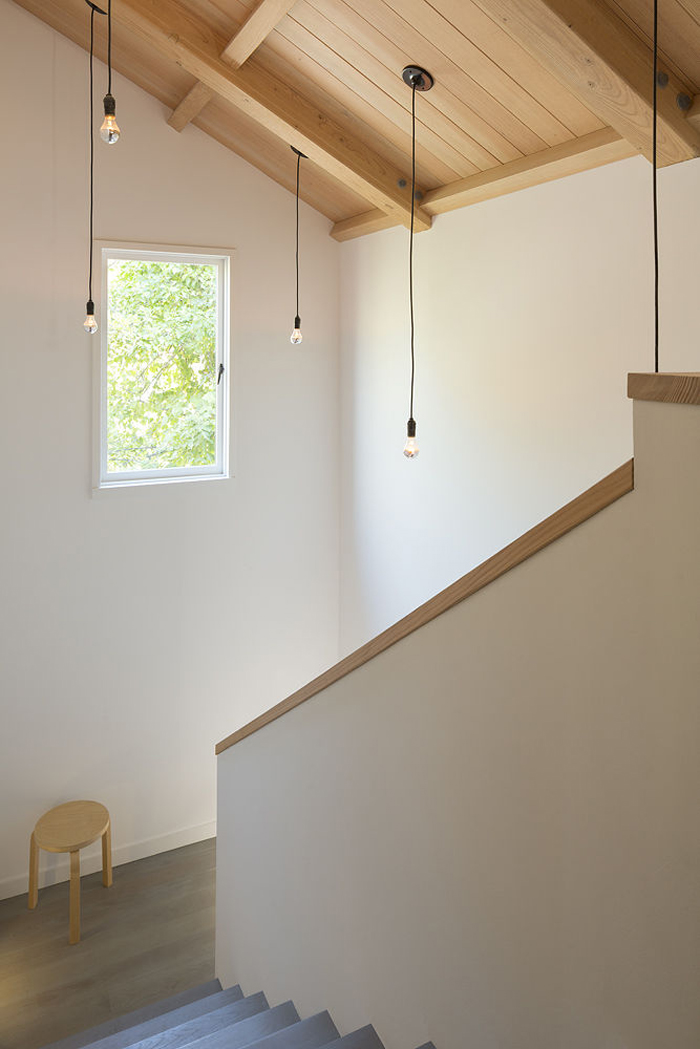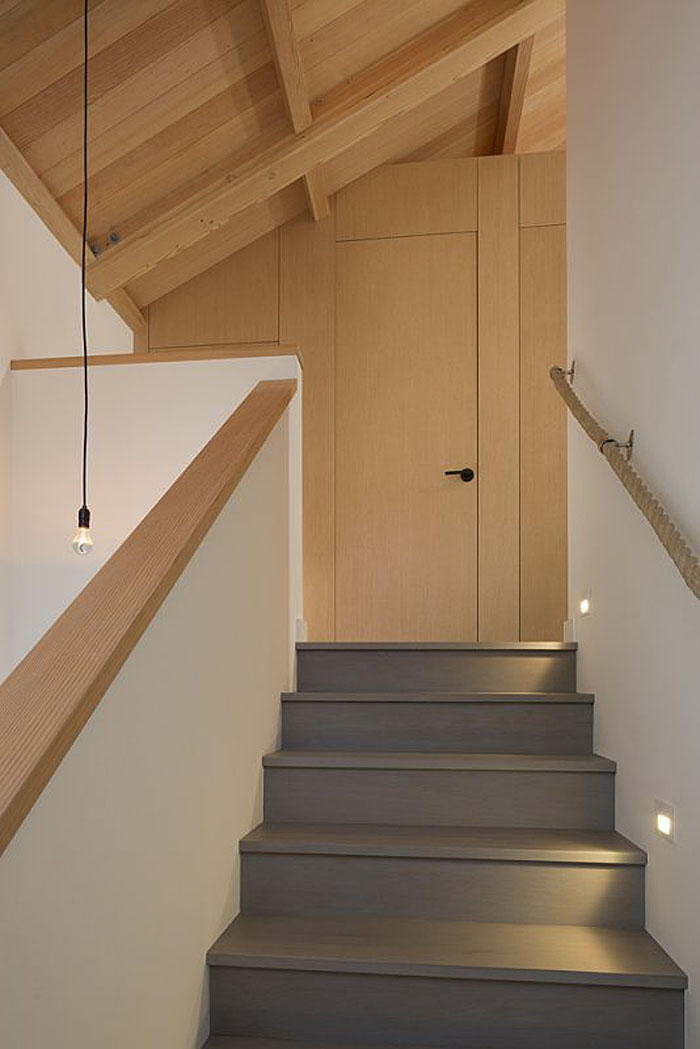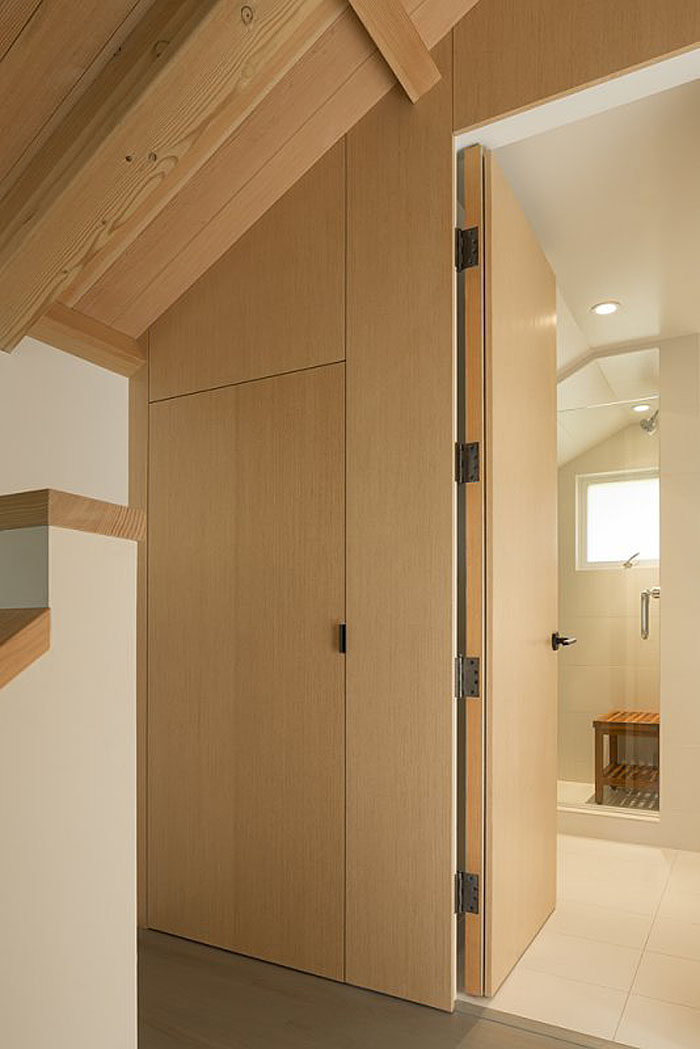 Via: Dwell