The restoration and renovation of this 90 sqm (969 sq. ft.) apartment located on Via Sistina near the Spanish Steps and Piazza Barberini in Rome, Italy preserved its charming wood structure and stone walls.
The design by architect Serena Romanò is elegant and features modern architectural clean lines which blend in with the all the historical elements.
Natural oak floors installed in the renovation echo the old wooden floors. The lighting, colours and texture of materials create a harmonious space.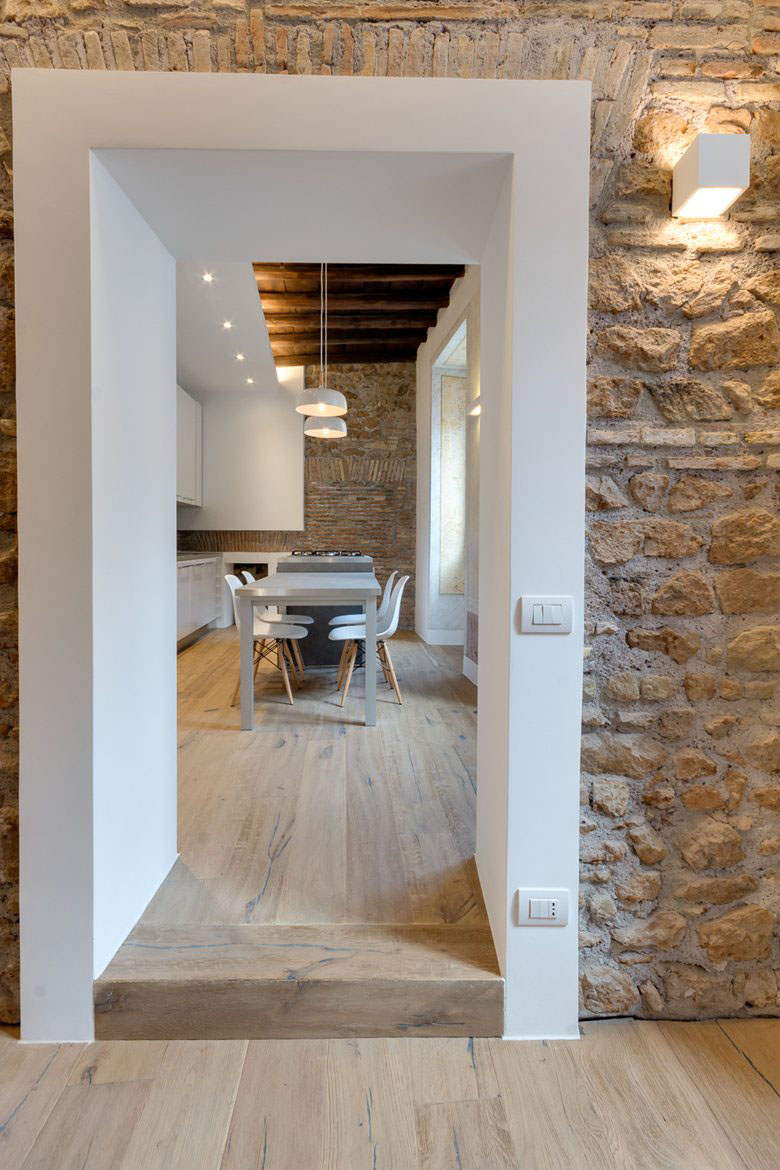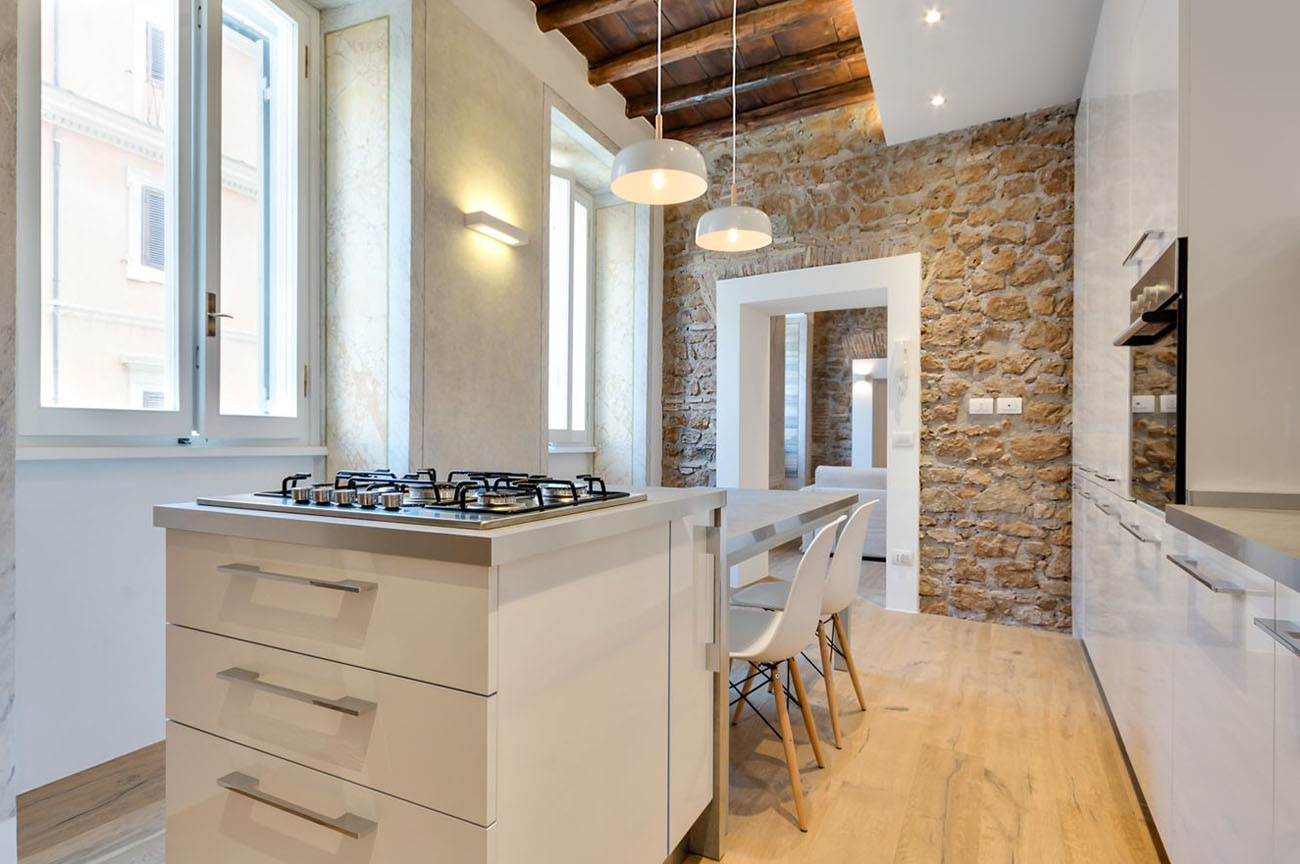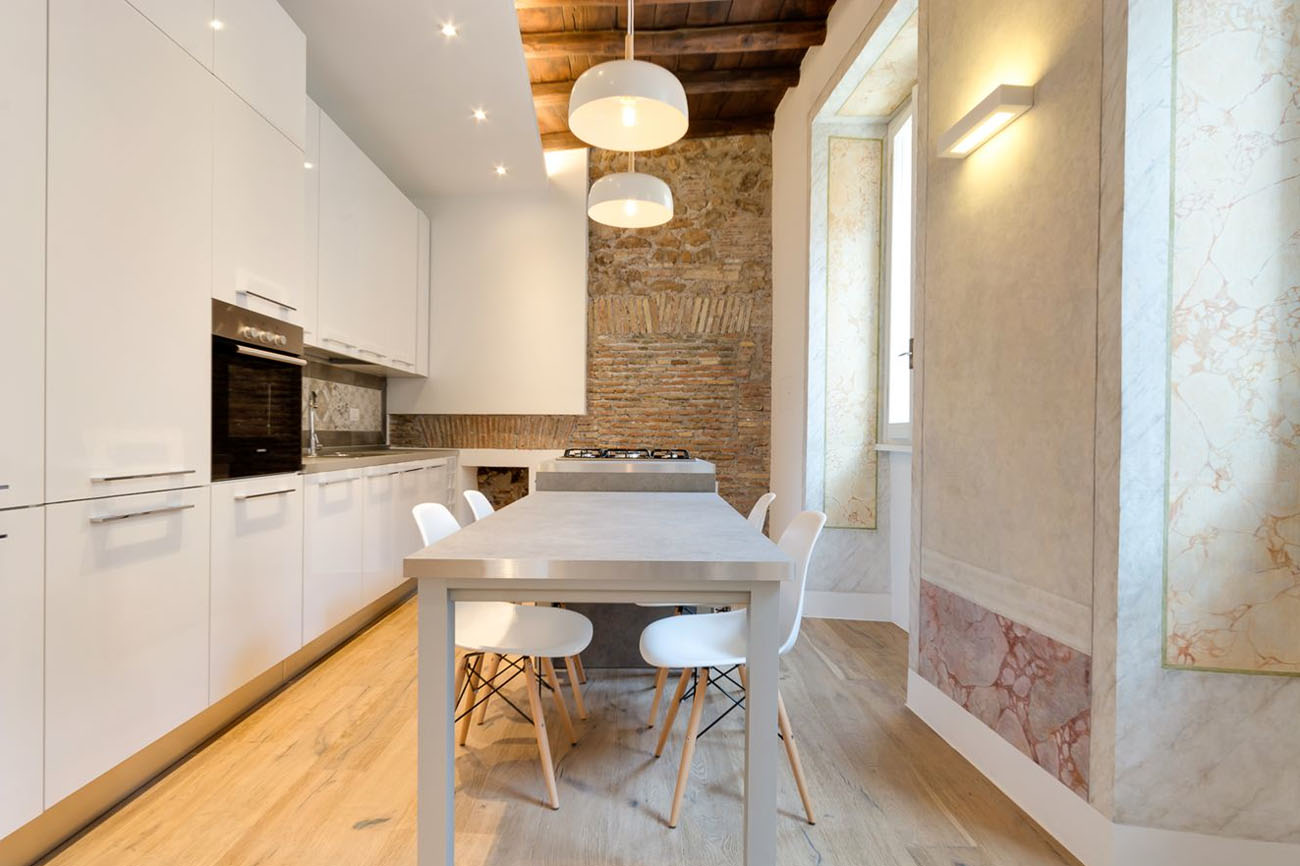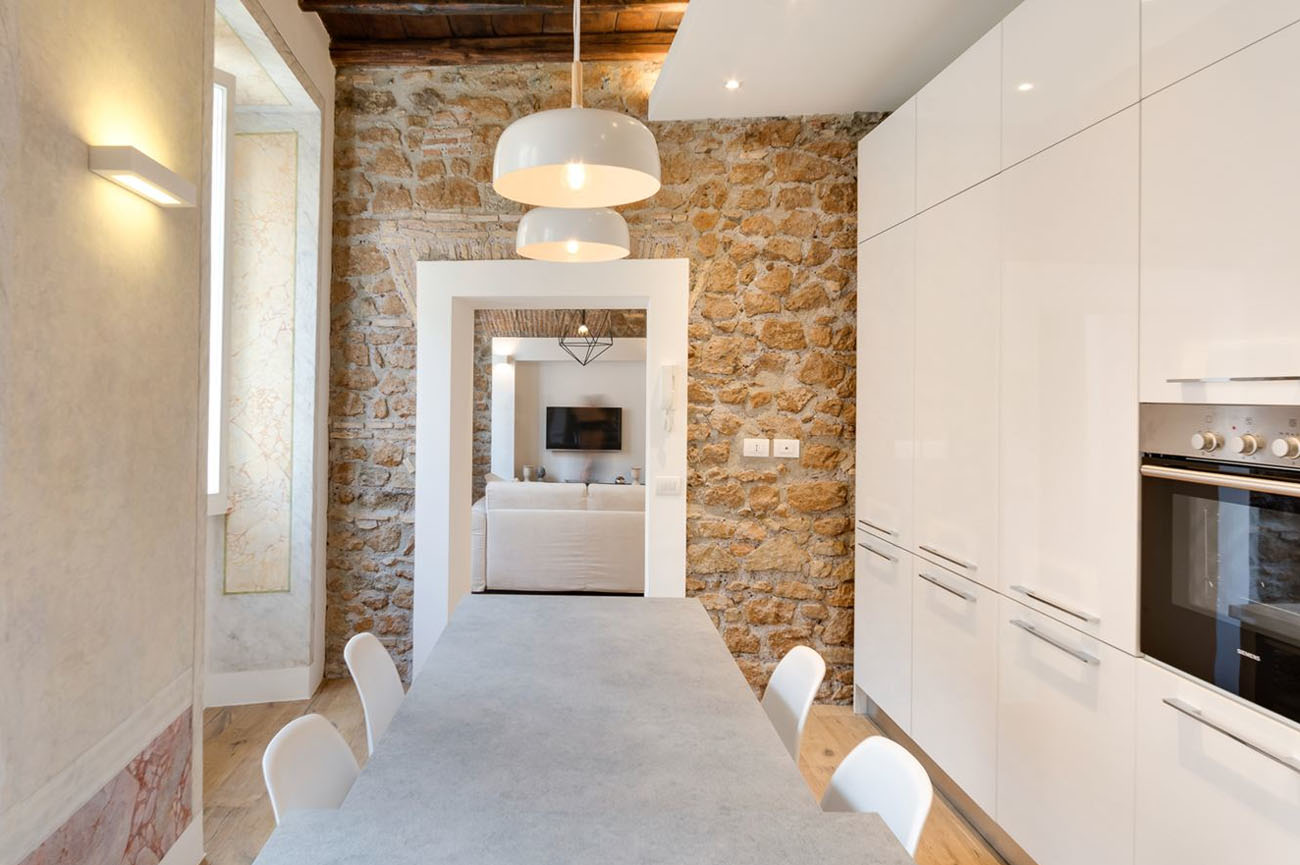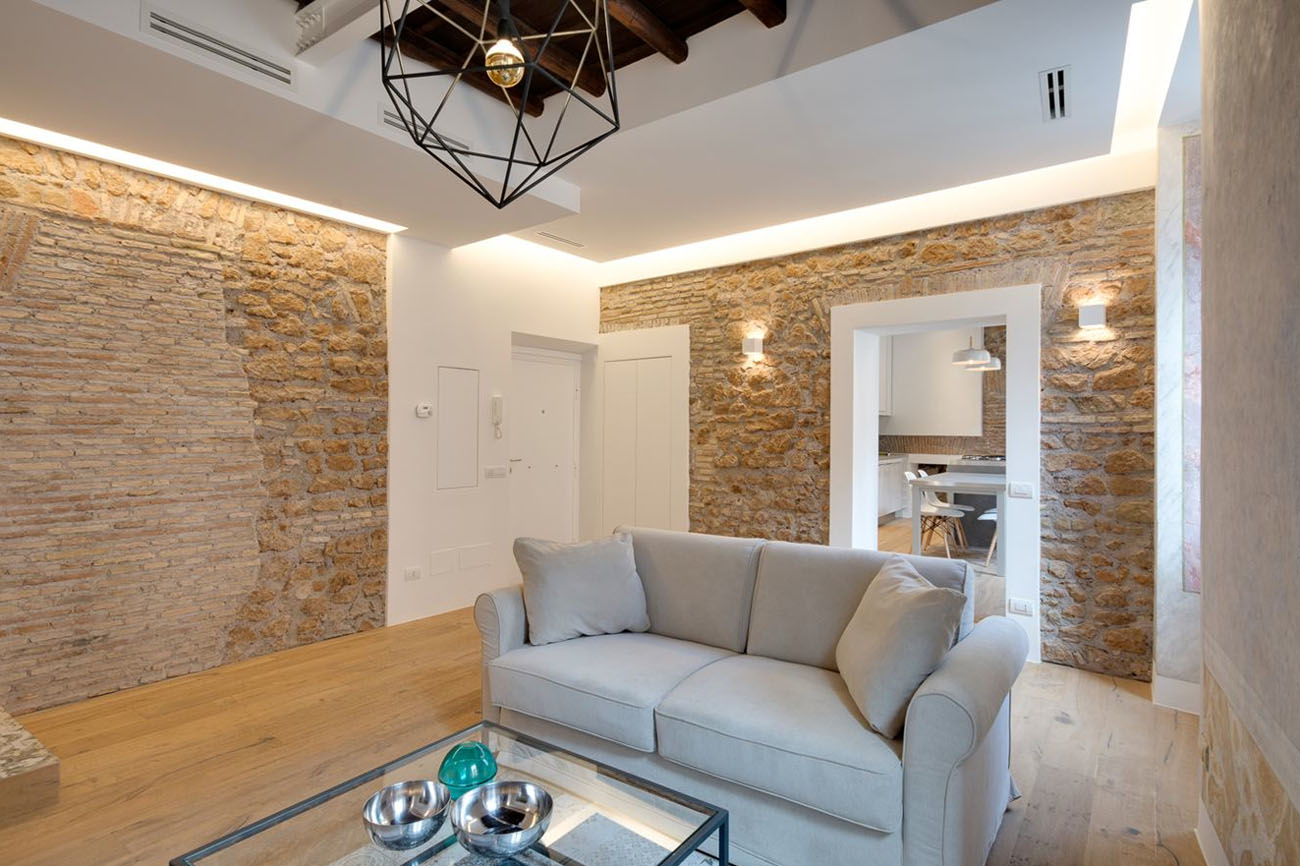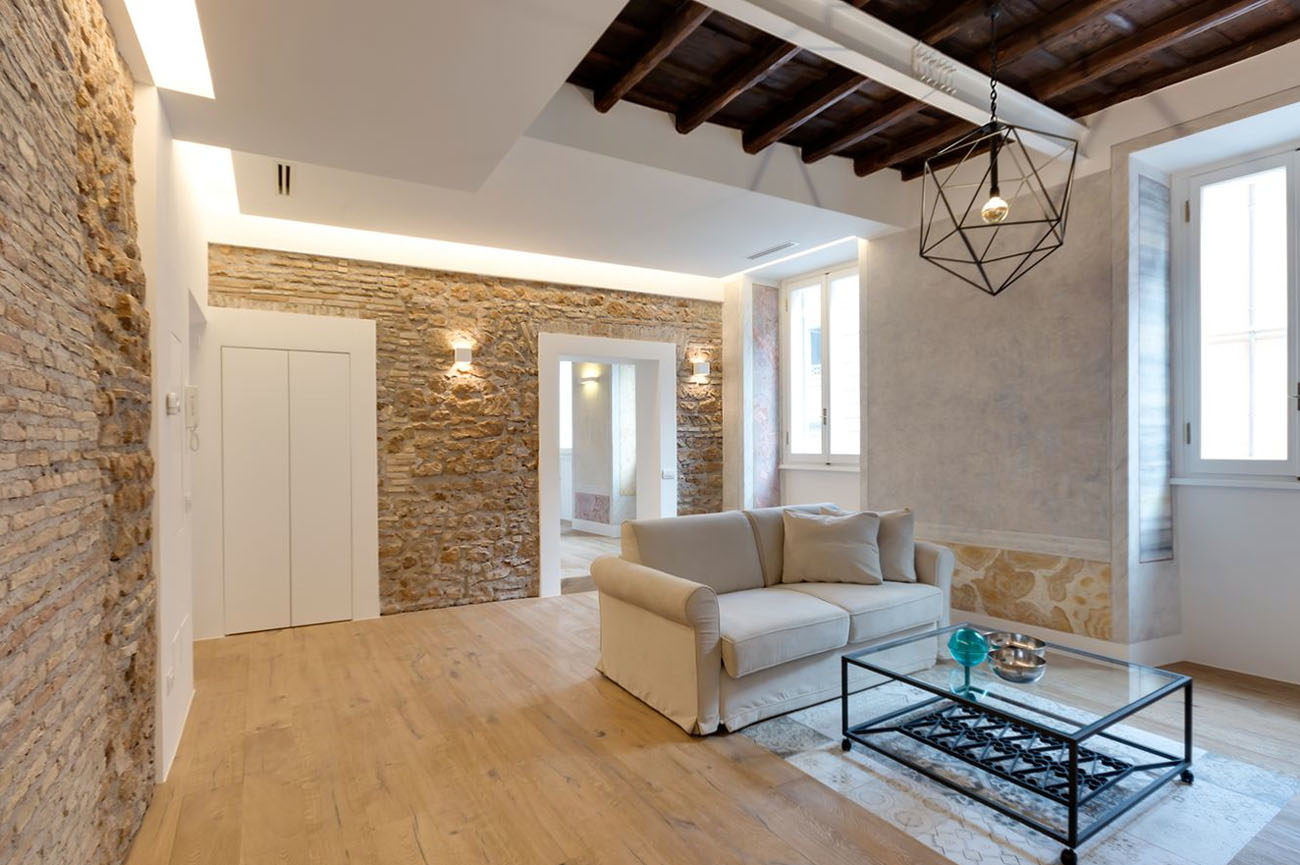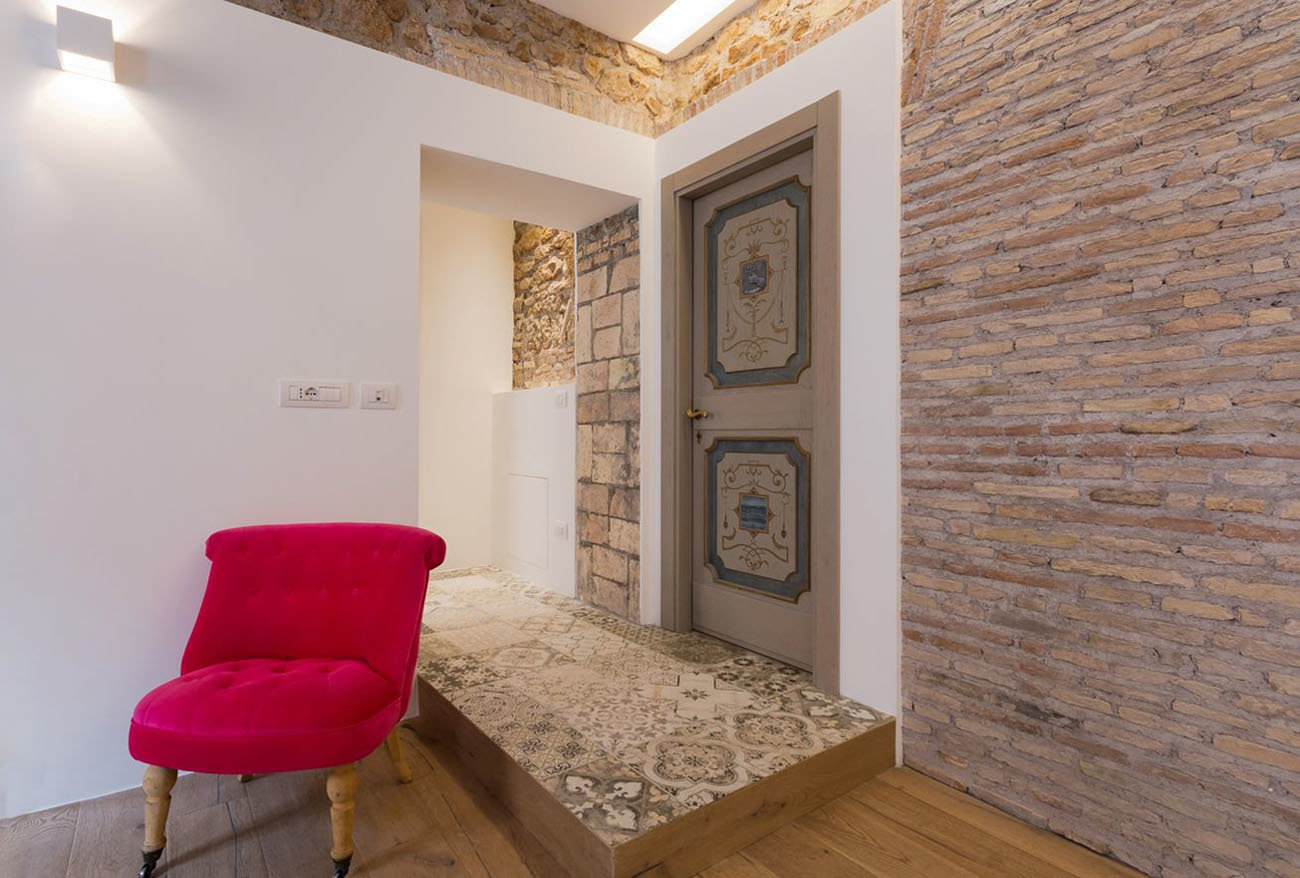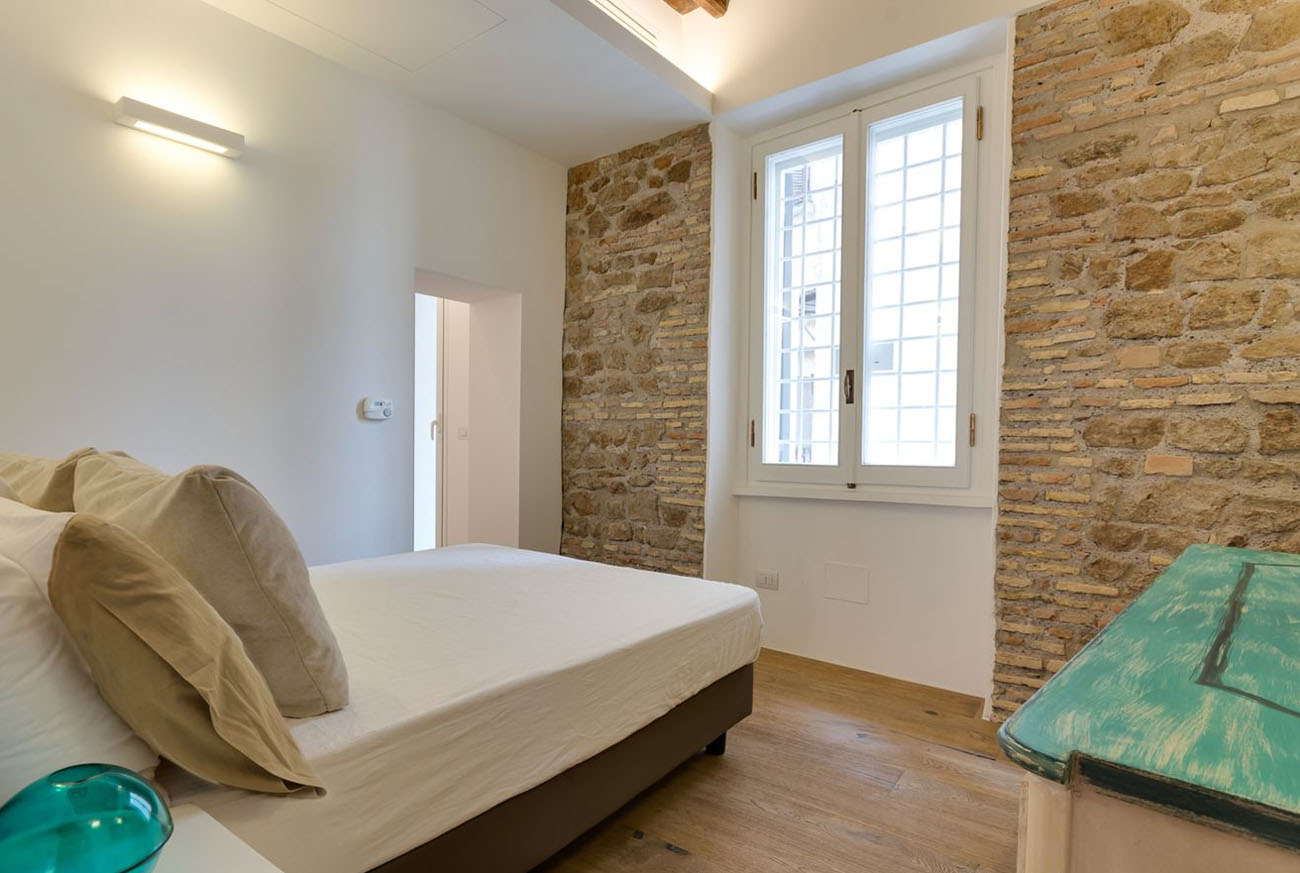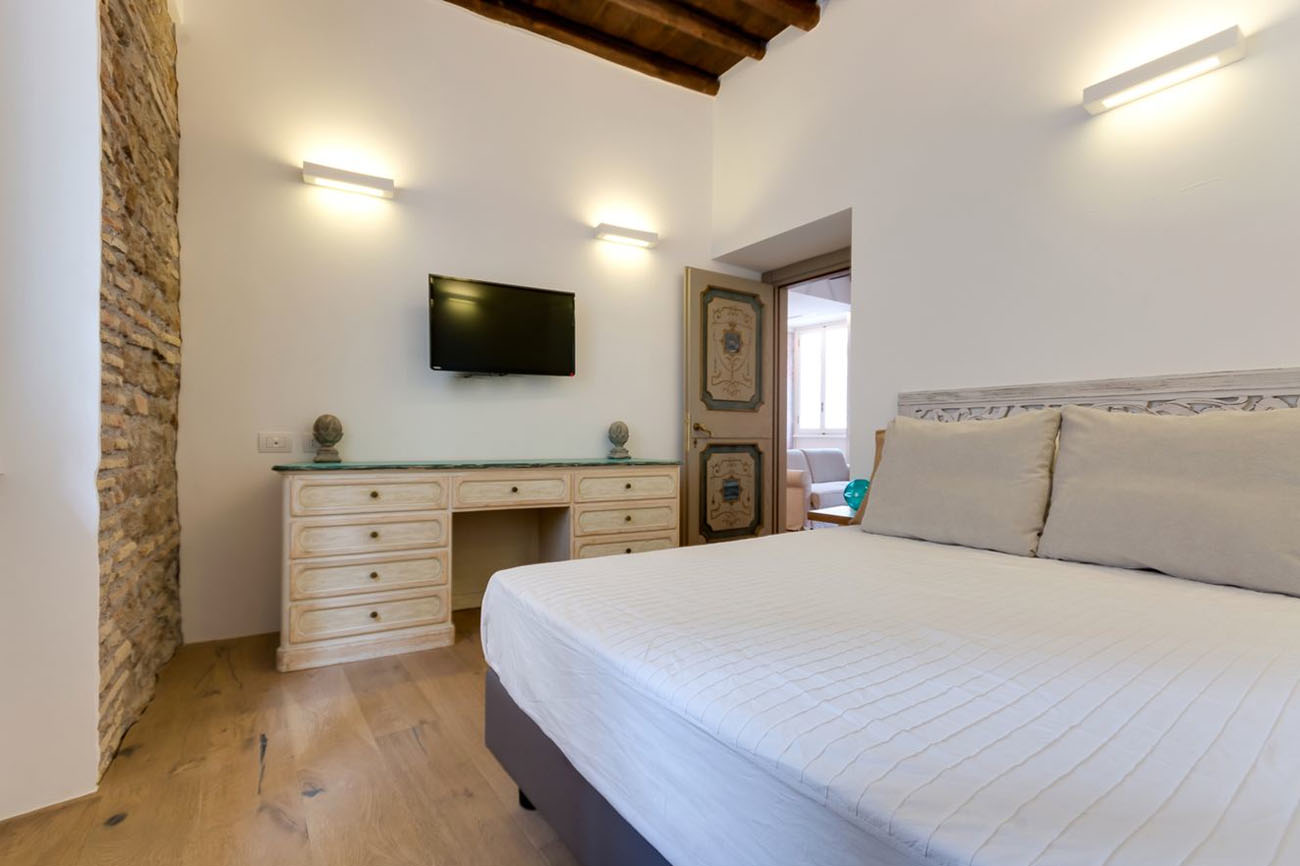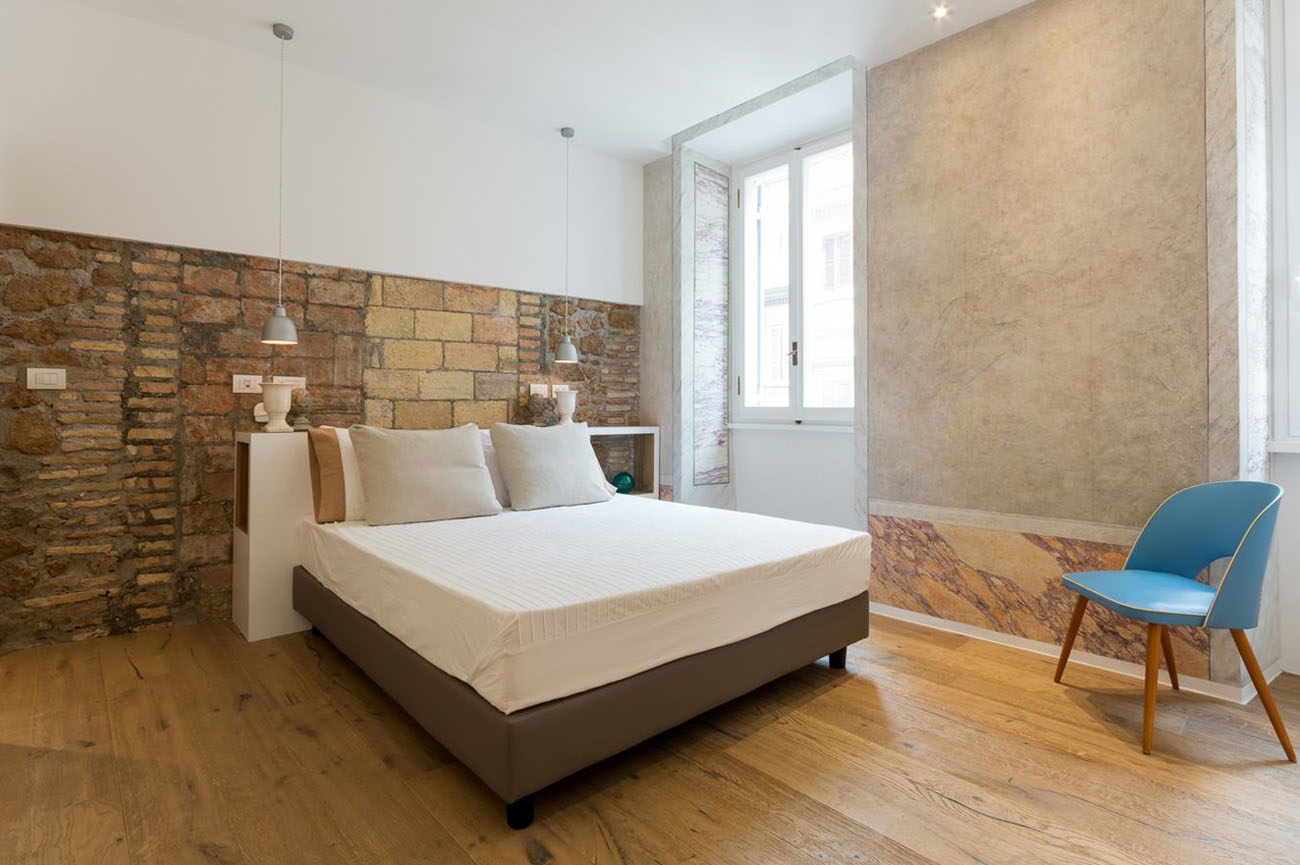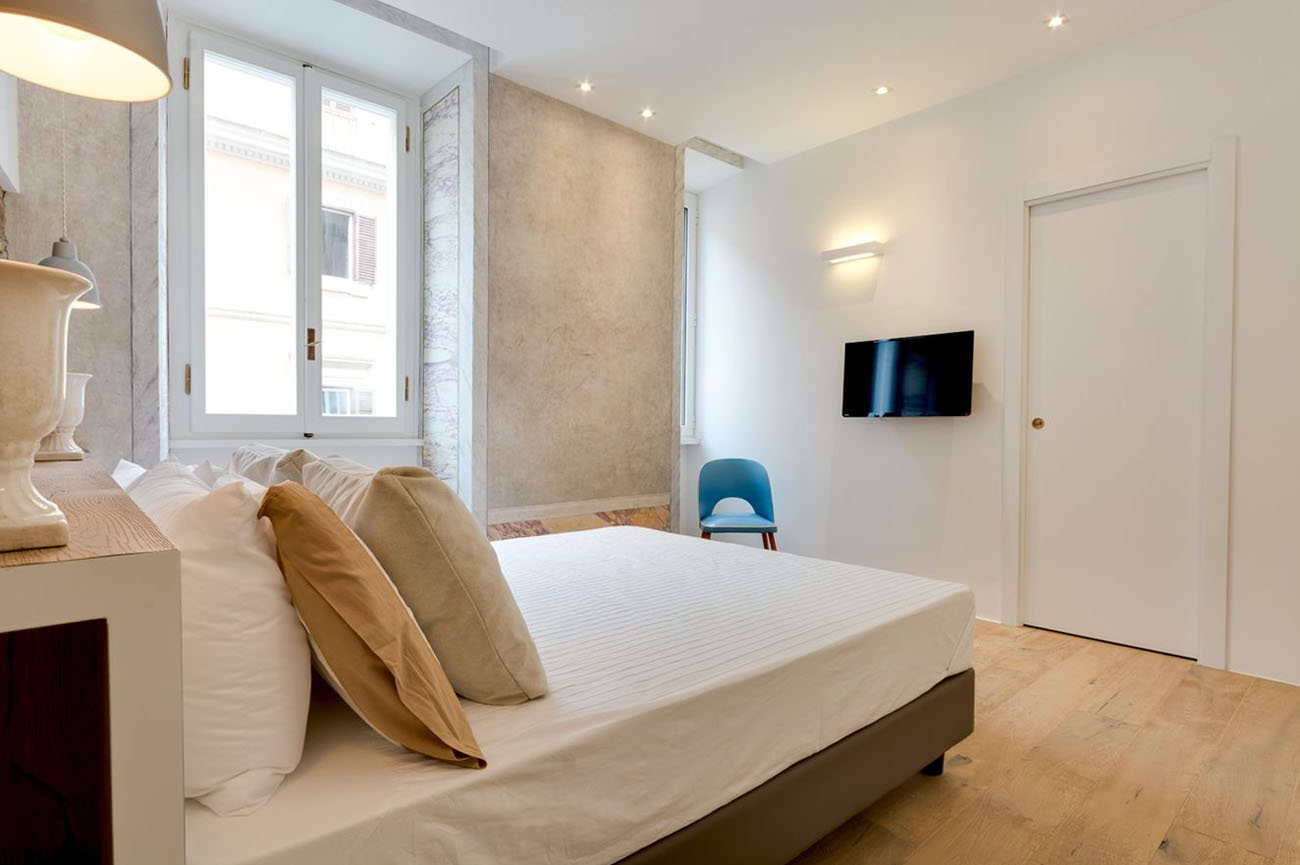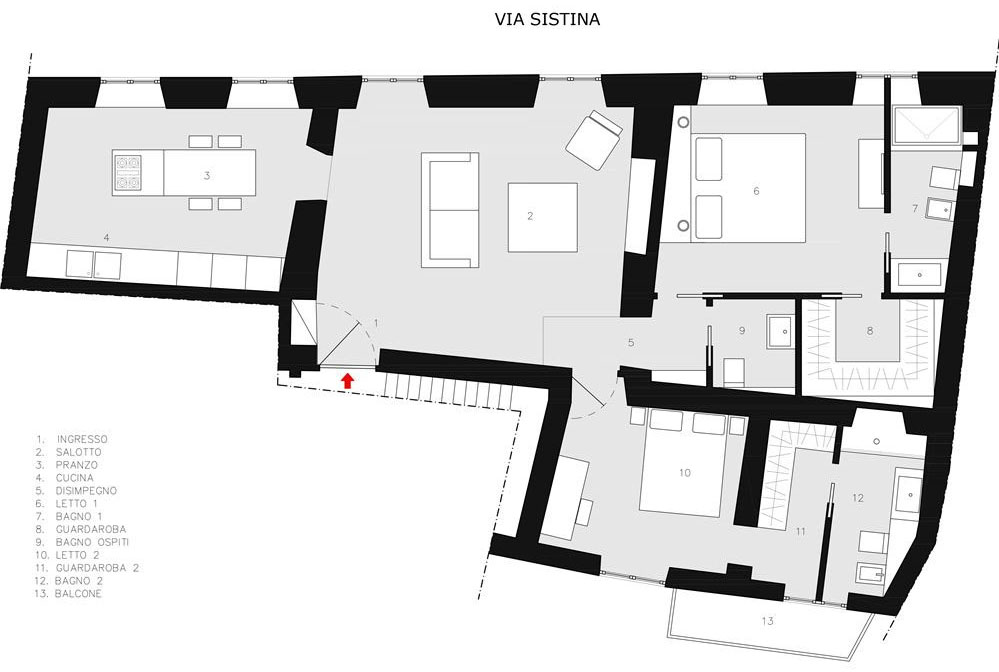 Photography by Vincenzo Giglio