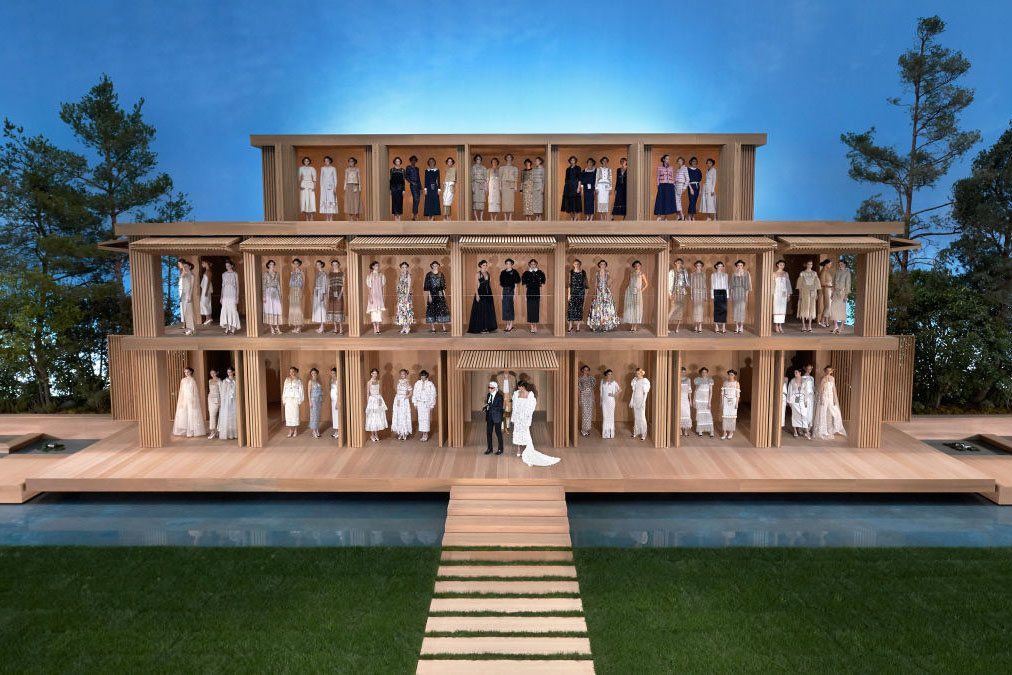 The CHANEL Spring-Summer 2016 Haute Couture Show at the Grand Palais des Champs-Élysées in Paris, France was a breathtaking spectacle combining fashion, art and architecture.
Known for his theatrical fashion runway settings, designer and creative director Karl Lagerfeld took an eco-friendly approach to this Haute Couture Show. Inspired by the Zen-like design of Japanese houses, a three-storey minimalist wooden structure was constructed. A geometric Zen garden with real grass and reflecting pond surround the giant doll house. Recyclable materials were used to build the set.
Models emerged and re-entered through a single open door. In the dramatic finale, all the wooden shutters opened to reveal the models lined up inside the doll house.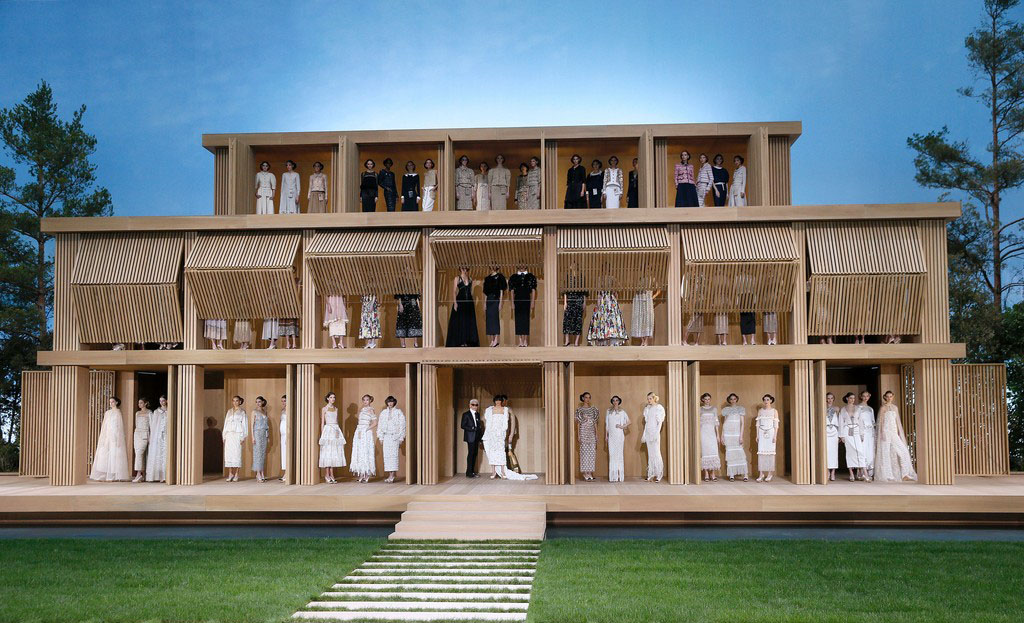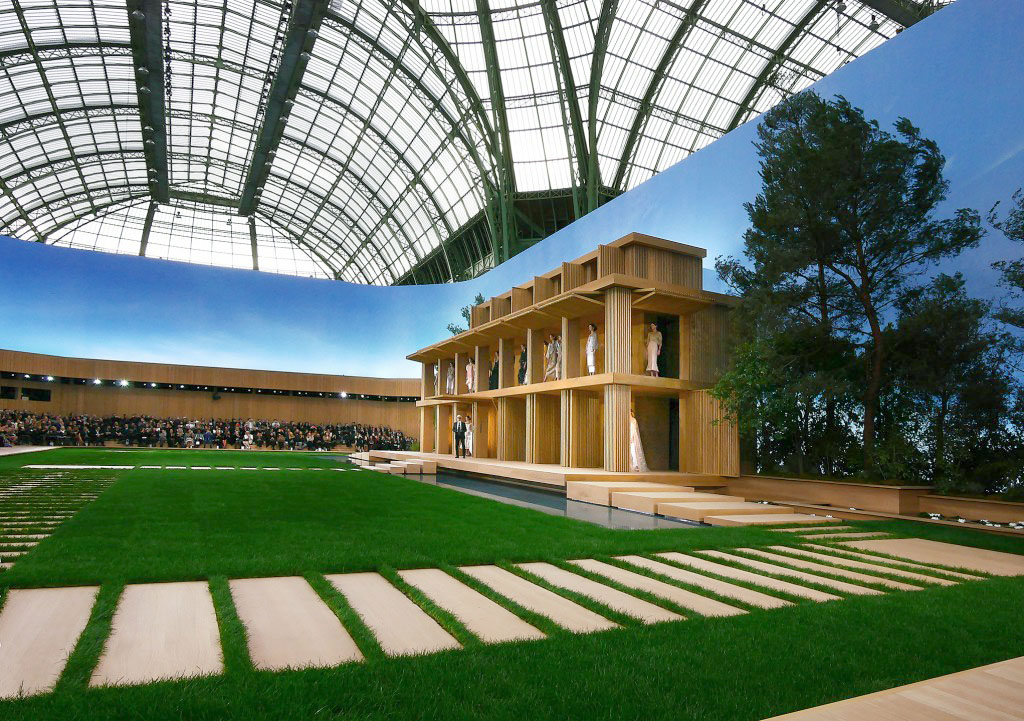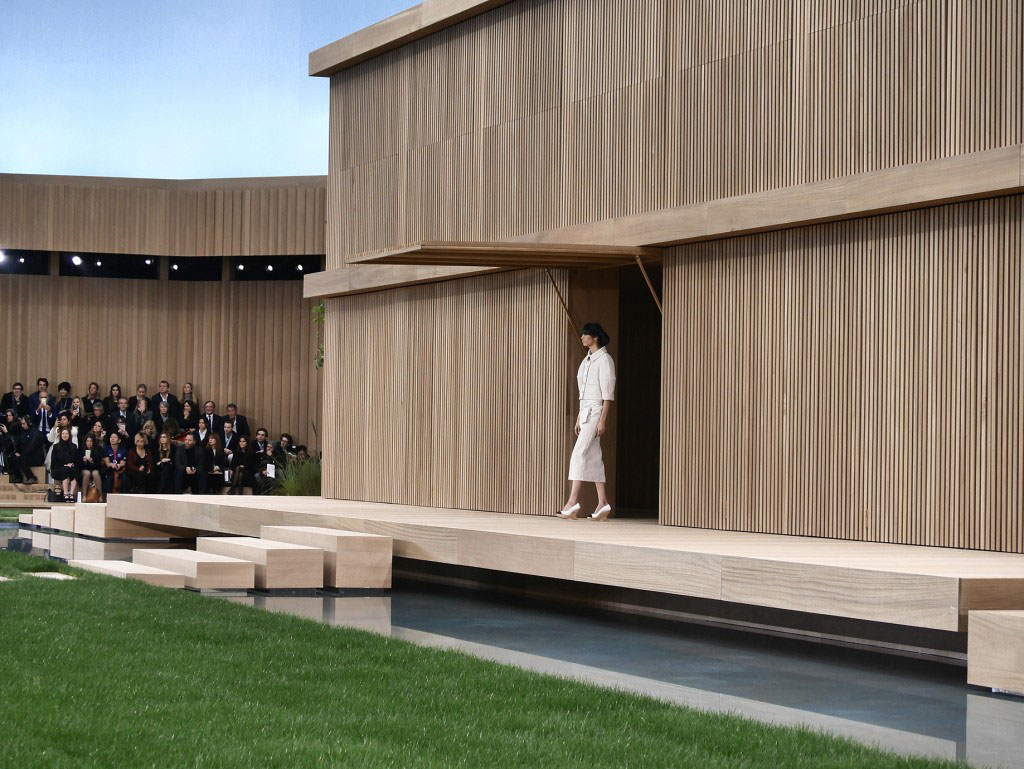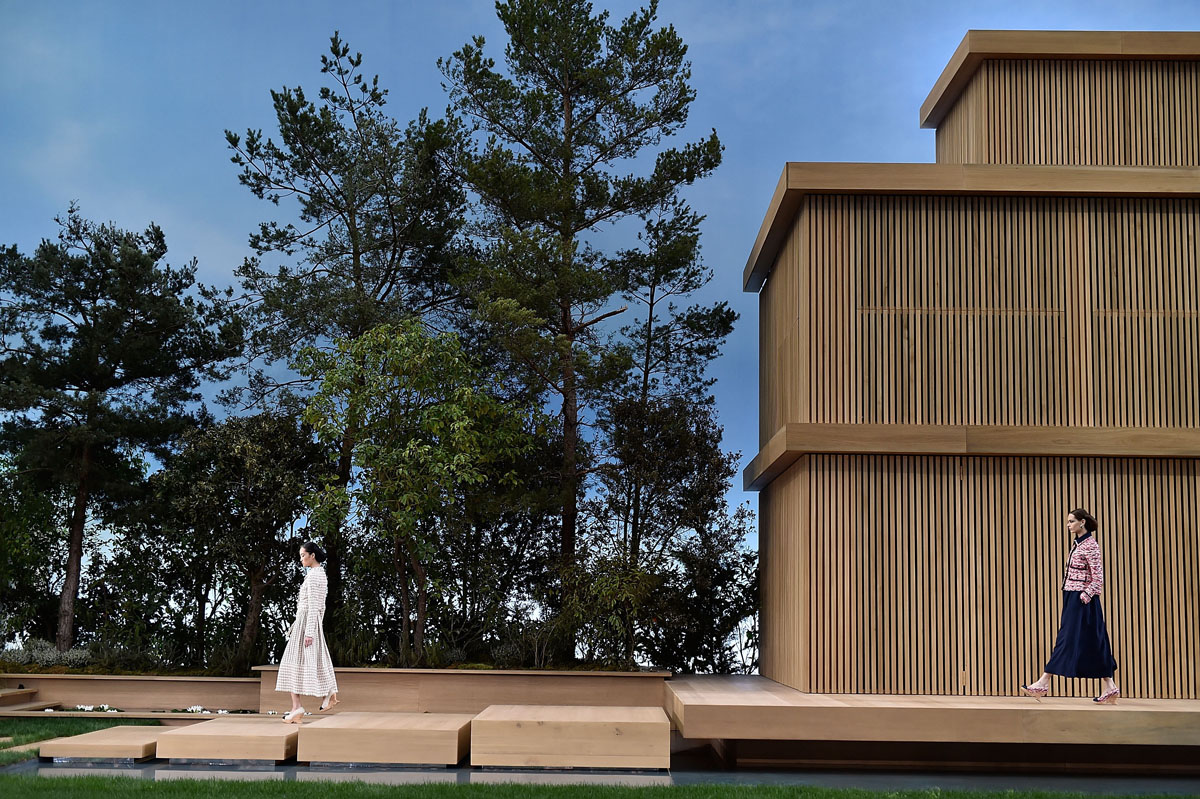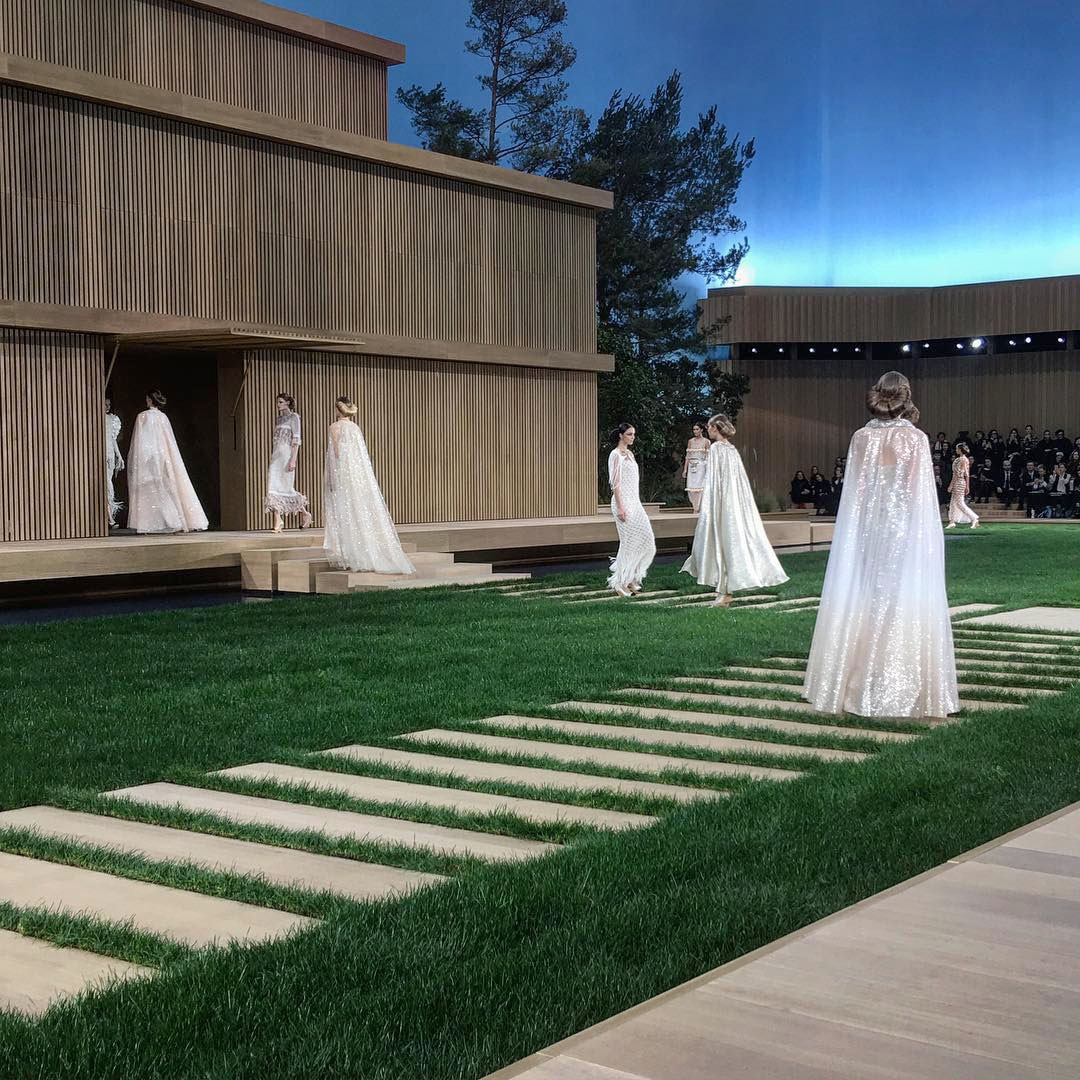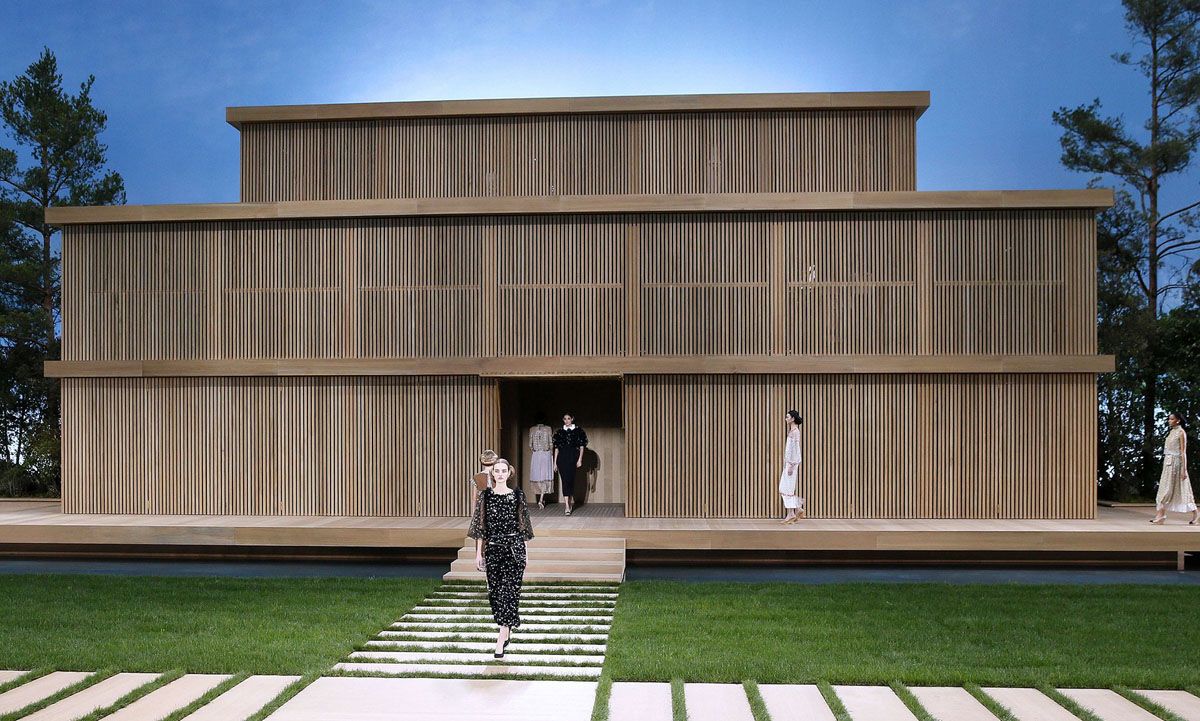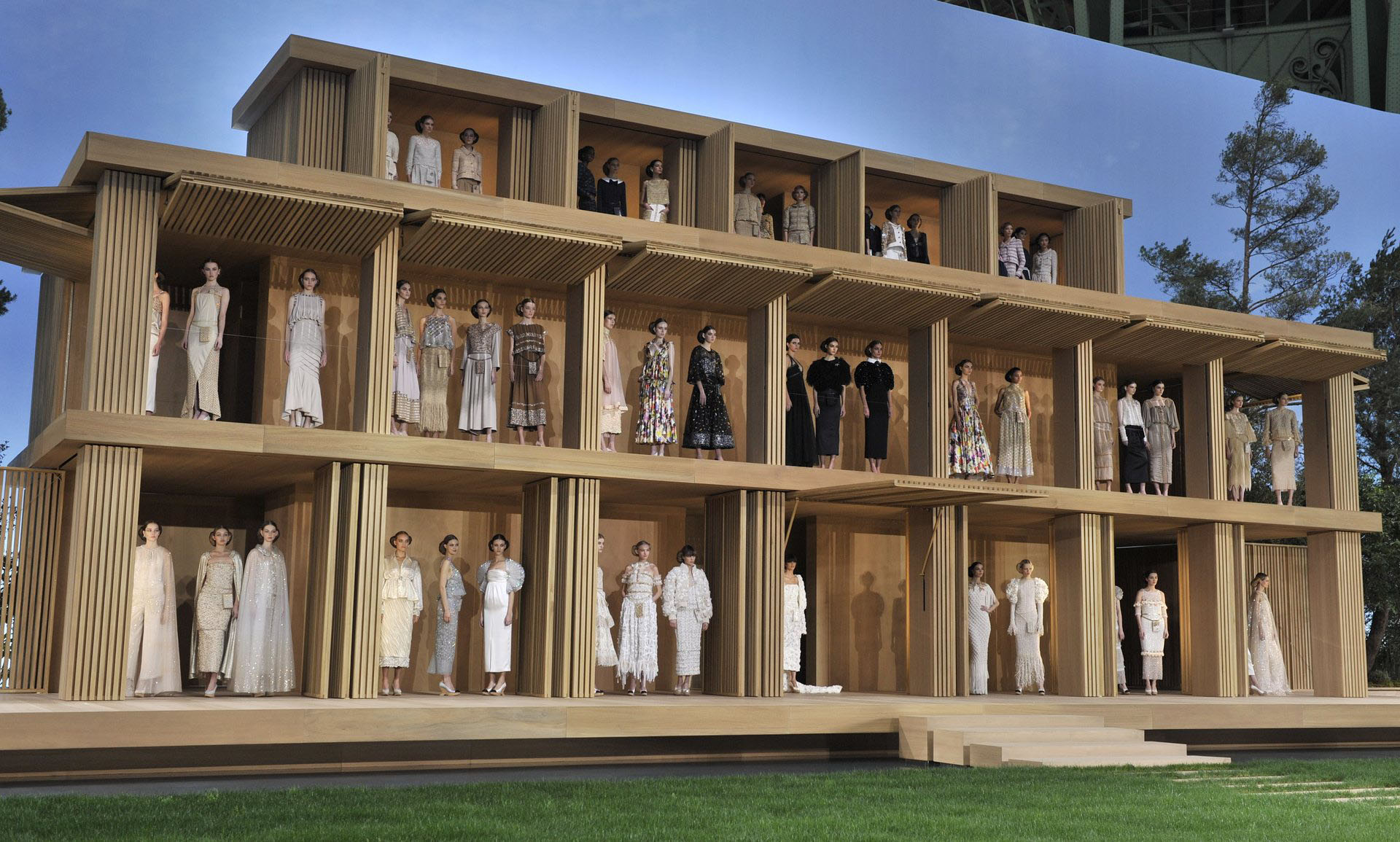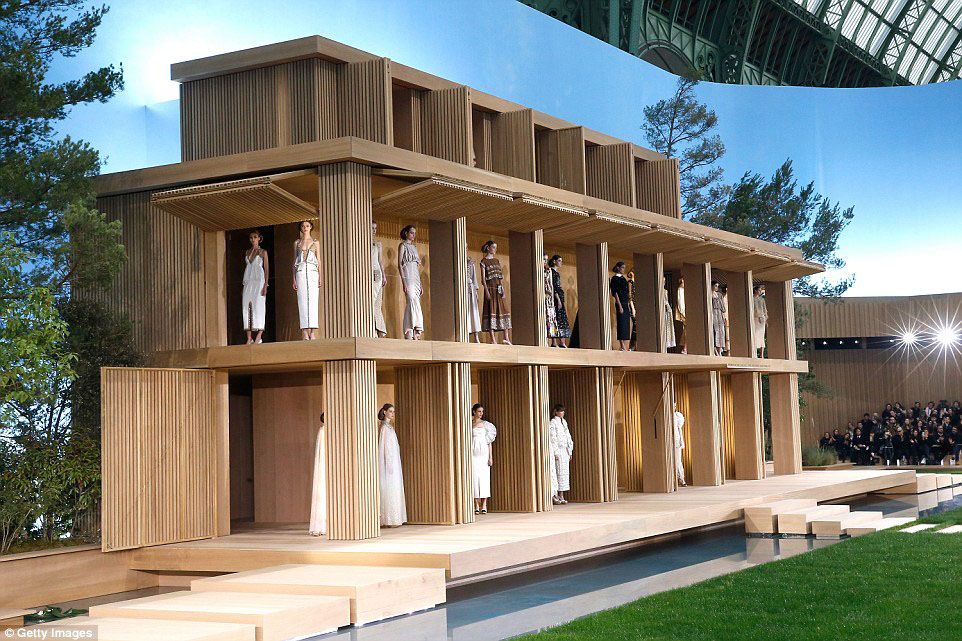 Photo Credits: 1-Chanel. 2, 3, 6, 8, 10-Getty Images. 4, 5-Frank Perrin. 7-Cara Delevingne. 9-Rex/Shutterstock.