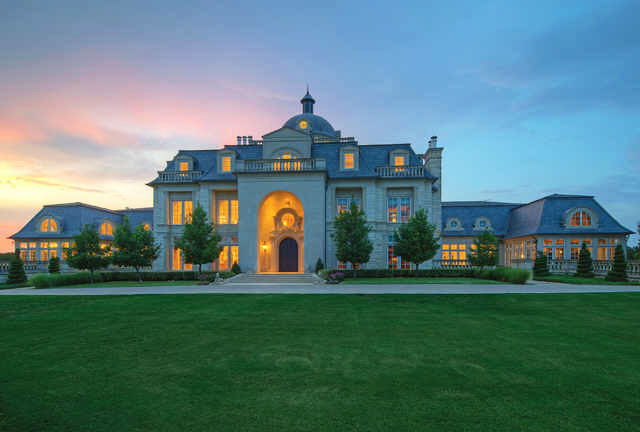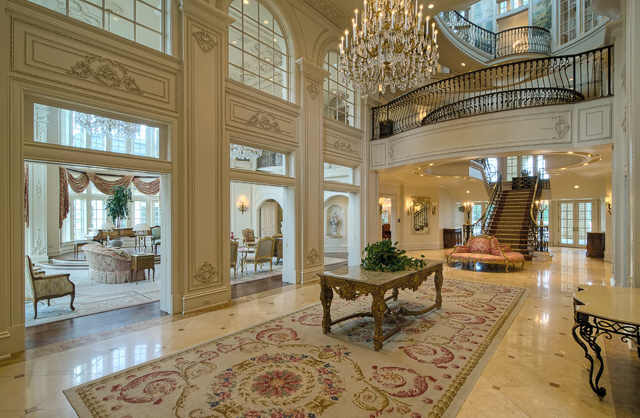 Champ d'Or Mansion at 1851 Turbeville Road in Hickory Creek, Texas is a 48,000-square-foot luxury home inspired by the architecture and interior design of chateau Vaux-le-Vicomte.
The estate is owned by Alan Goldfield and his wife Shirley, hence the name Champ d'Or (Field of Gold). The property is surrounded by beautiful gardens and private lakes. Inside the house, a stunning grand staircase in the foyer leads to a domed ceiling.
The green tea room is modelled after New York's Tavern on the Green. There is a two-storey Chanel-style closet in the master suite. The estate also features two swimming pools (indoor and outdoor), a cinema, a bowling alley and a steam room.