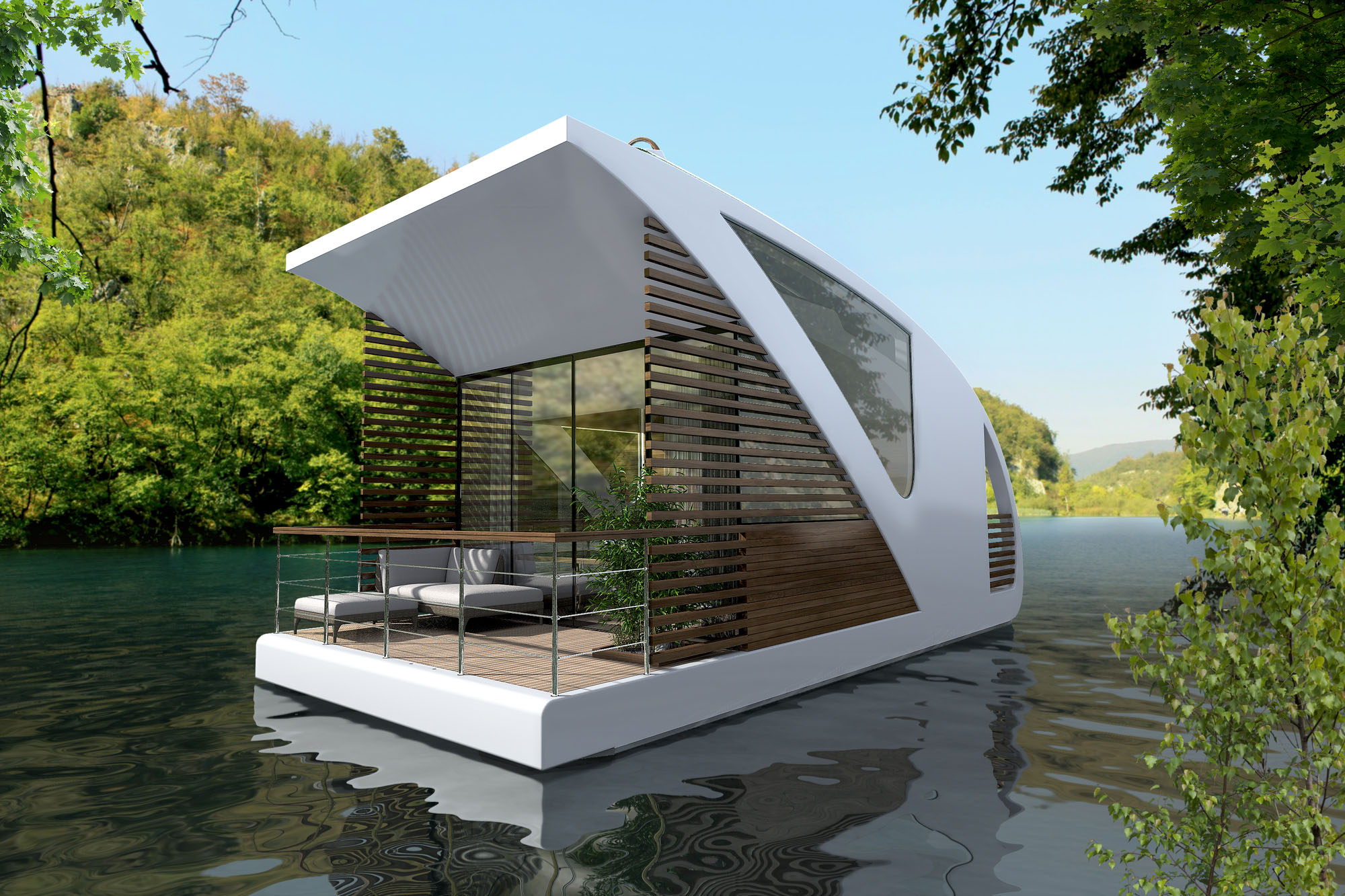 Architecture and Yacht Design studio Salt & Water has created a concept for a Floating Hotel with catamaran apartments much like houseboats. The idea is to allow guests to explore inland waters without disrupting nature.
The central floating structure contains a reception space, restaurant, event hall, café and offices, with pathways connected to the catamaran apartment units. Each catamaran can accommodate up to four guests, and contains a salon, galley, bathroom, a hall with storage space, and a sleeping loft above the salon. The seating in the salon can be converted into a double bed.
Guests can separate their catamarans from the main dock and find their own perfect spot to enjoy their vacation in peace and quiet.