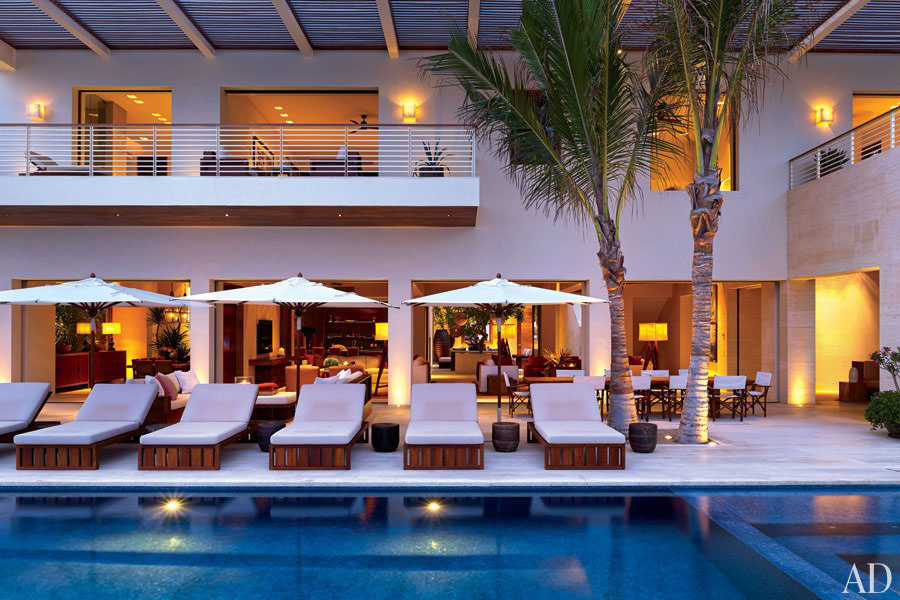 Casamigos — or House of Friends — is a private luxury retreat located in Los Cabos in the Baja Peninsula, Mexico. The compound with two individual villas belong to George Clooney and good friends Cindy Crawford and her husband Rande Gerber.
The two modern villas were designed and built in tandem by Mexican architect Ricardo Legorreta.
Both villas have a neutral palette. George Clooney's villa has a darker and clubbier feel, while Cindy Crawford's villa has a brighter feel with pale Spanish limestone and a bright open central courtyard.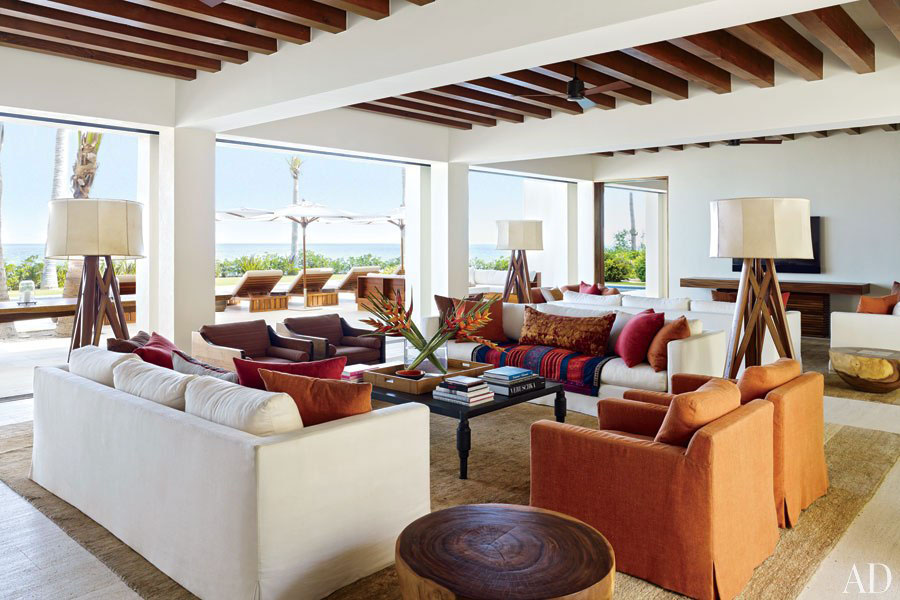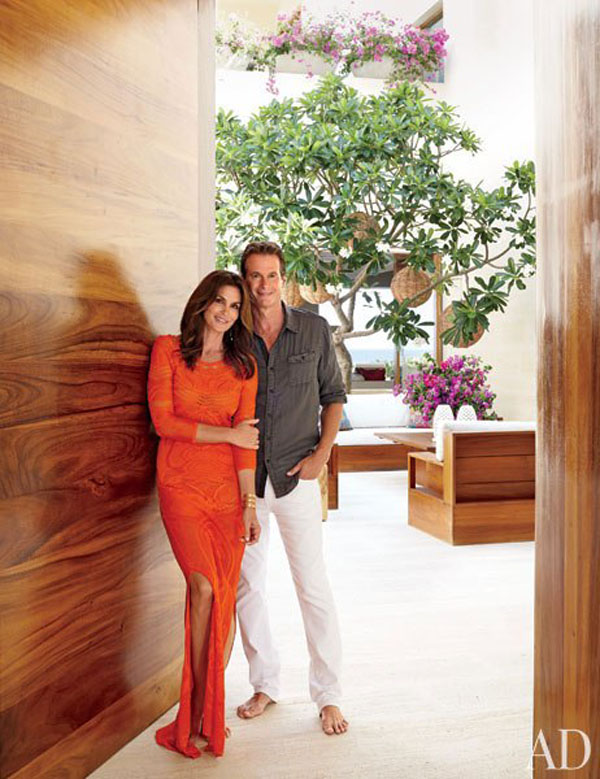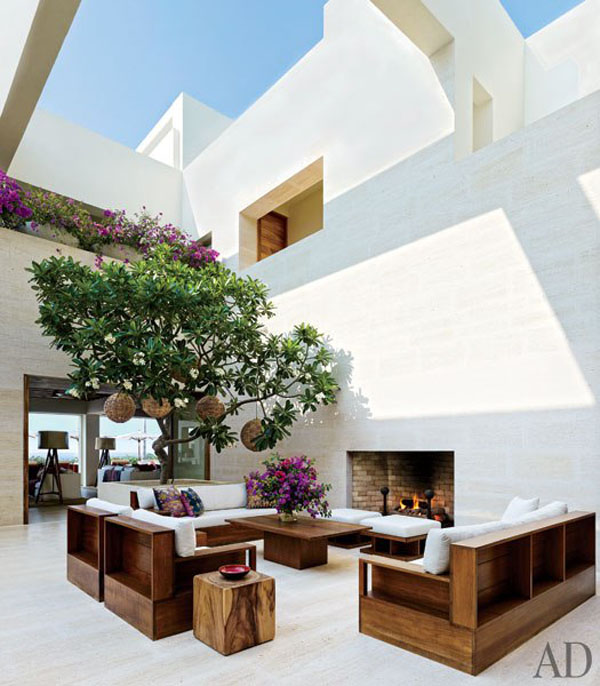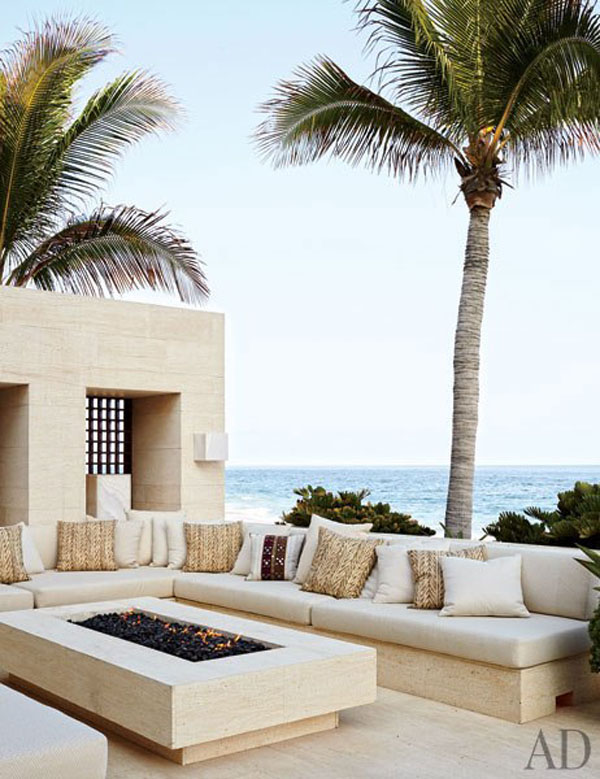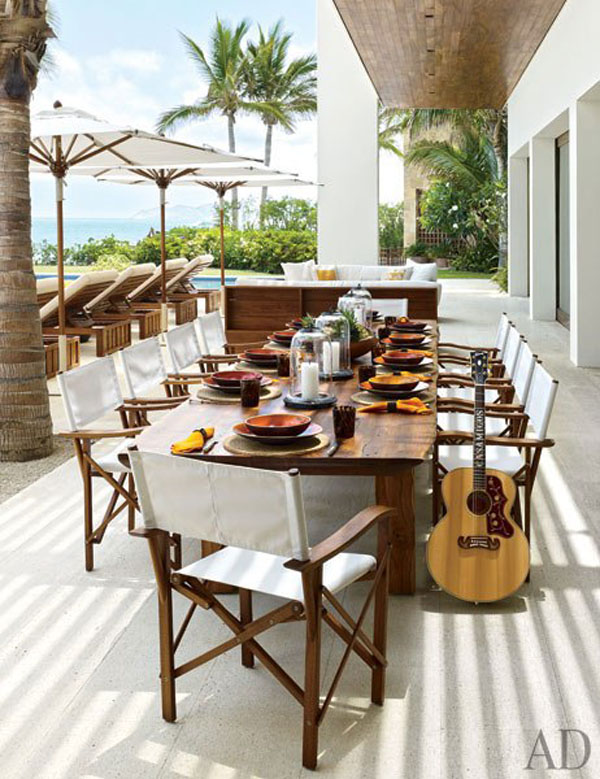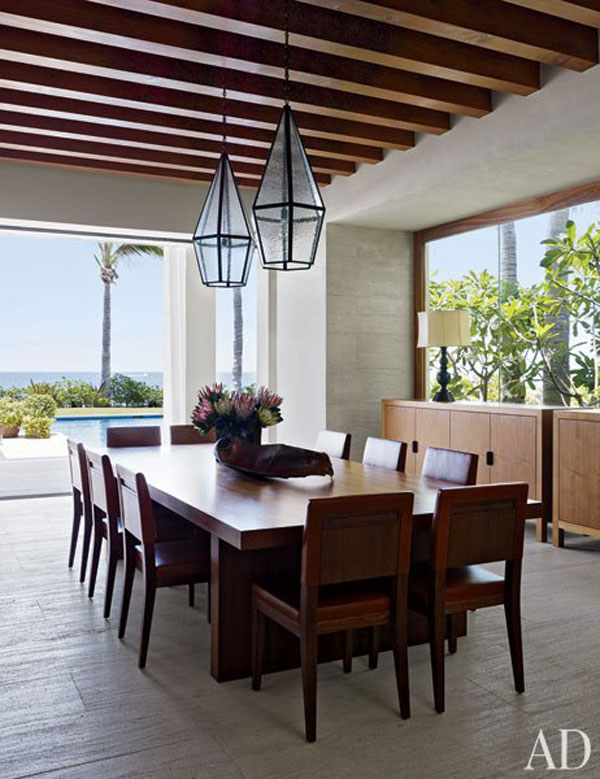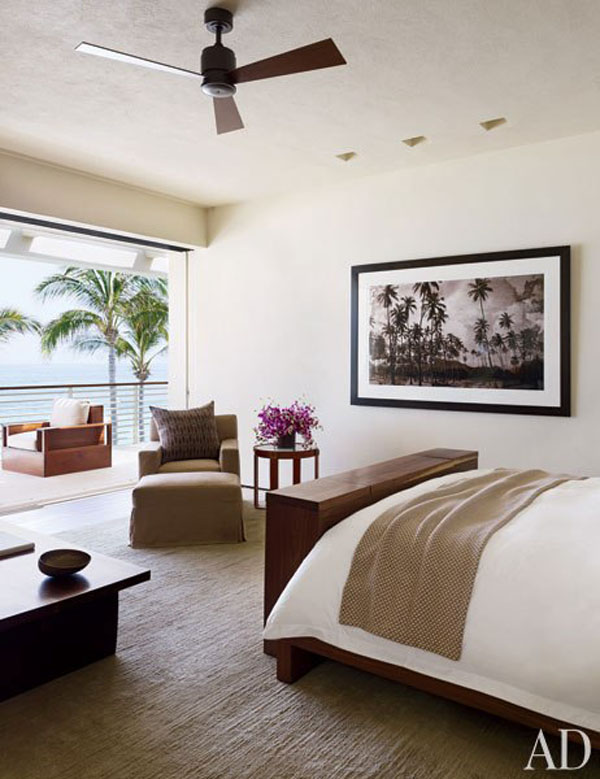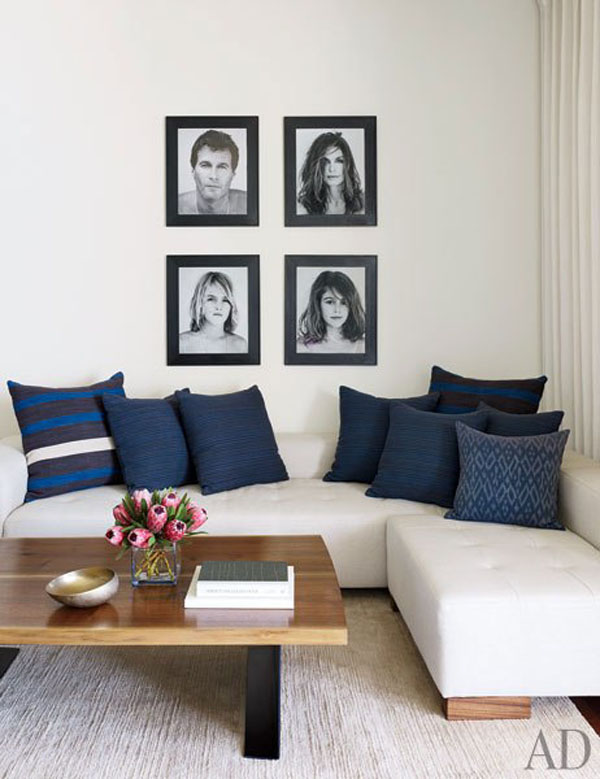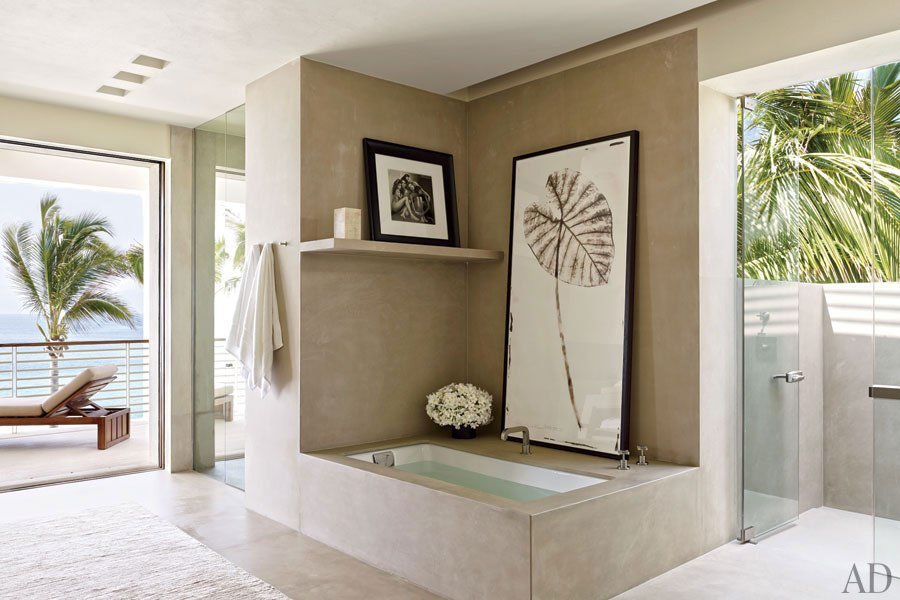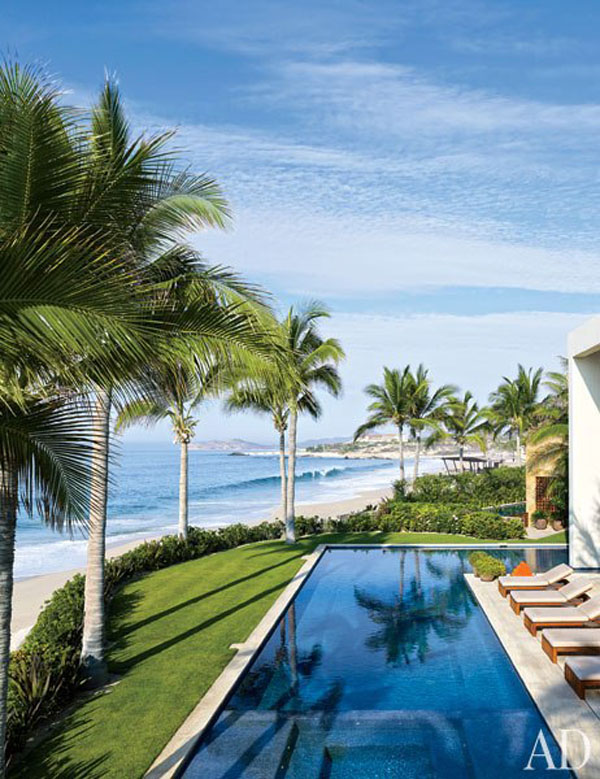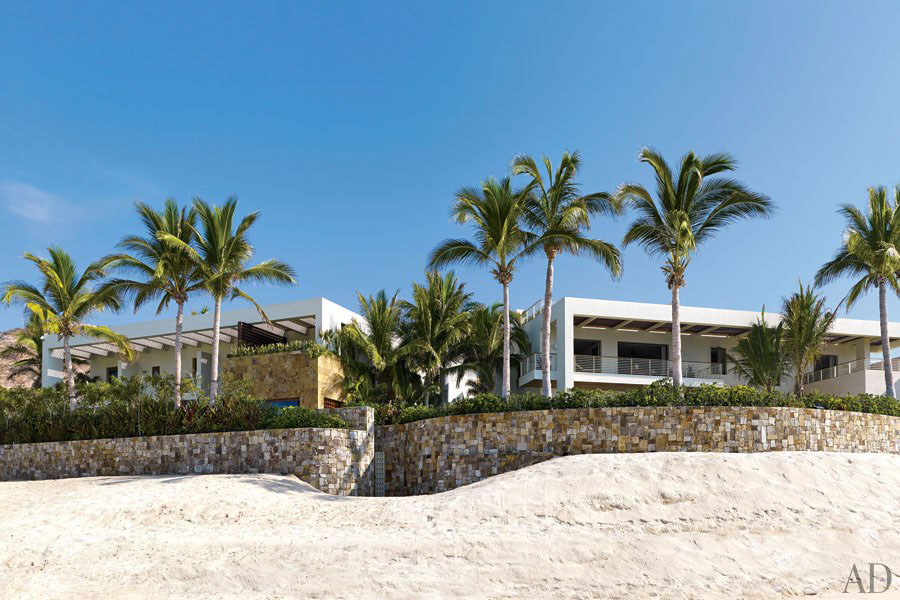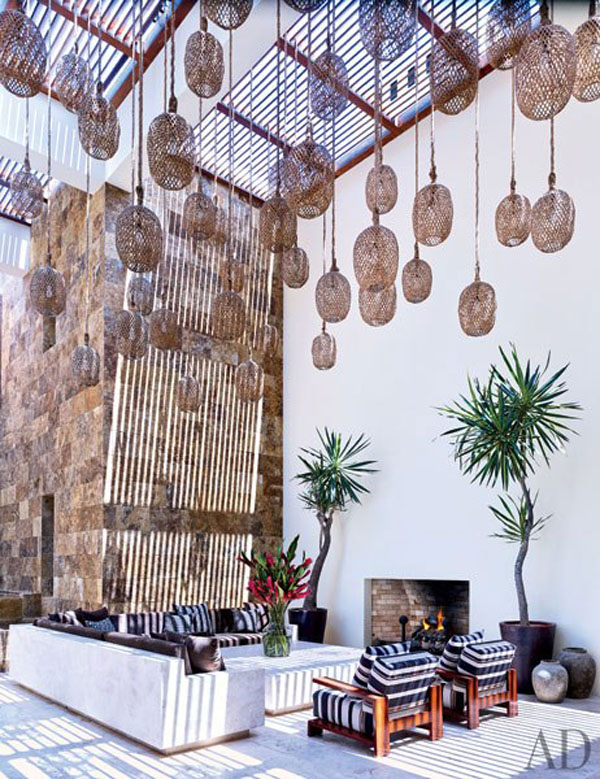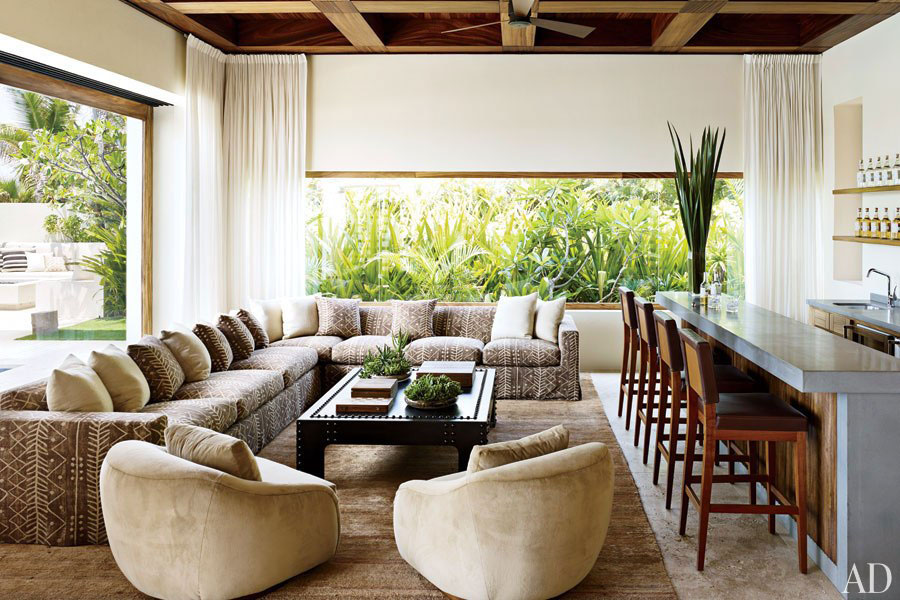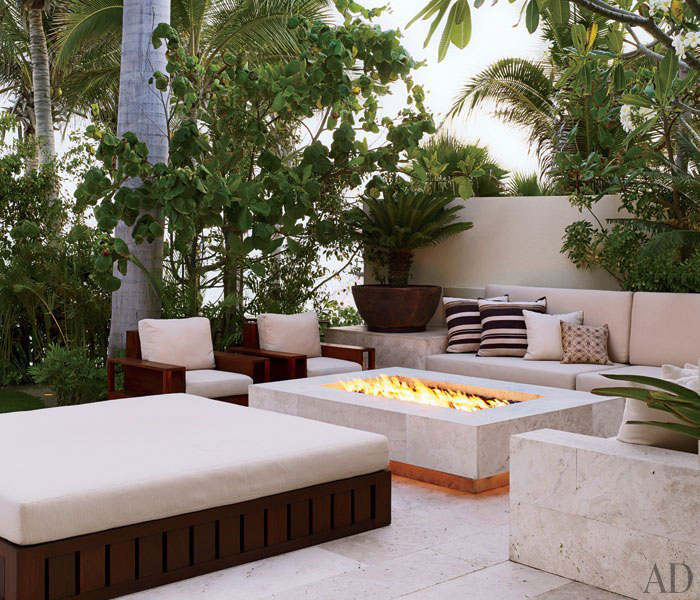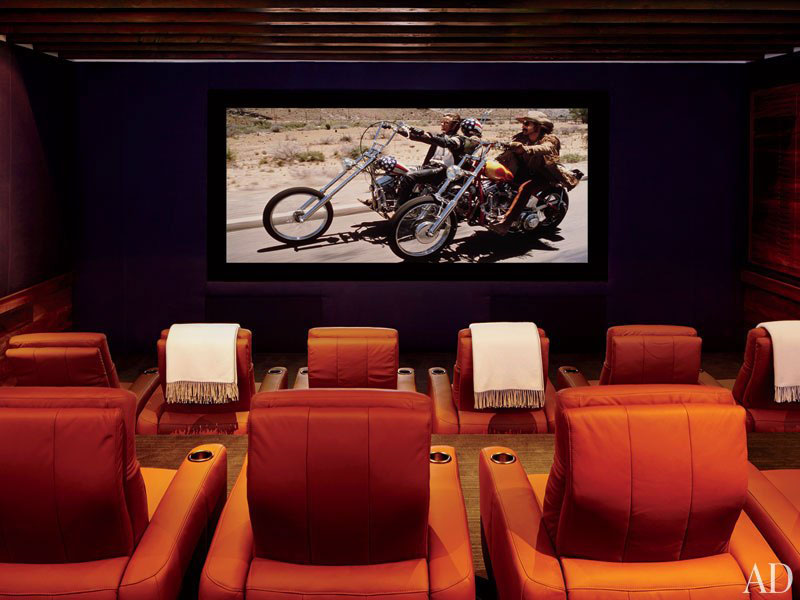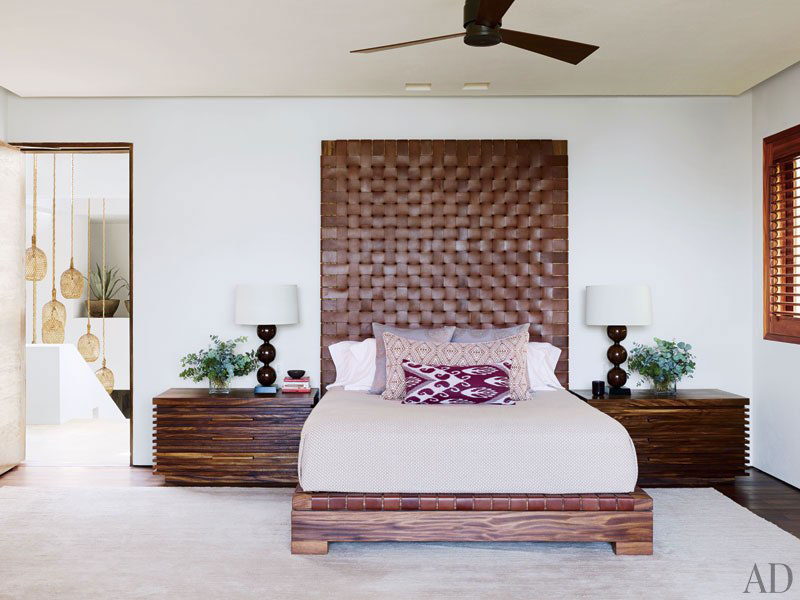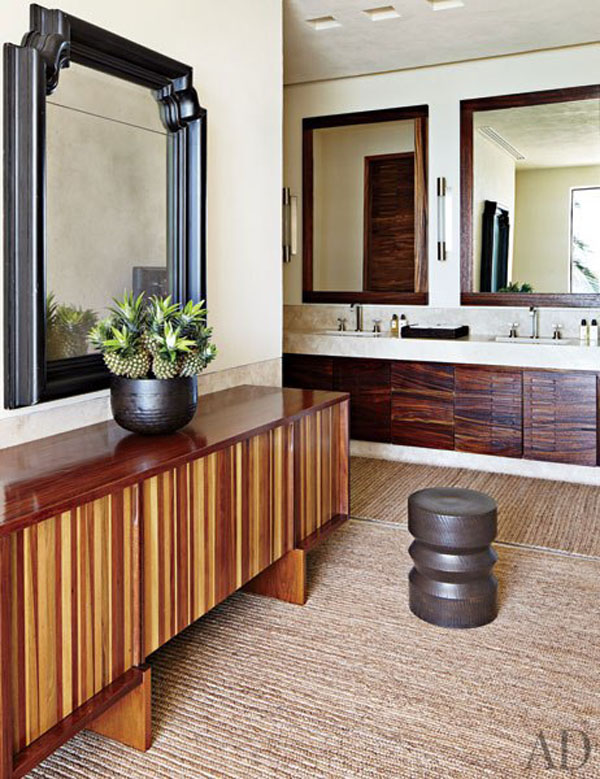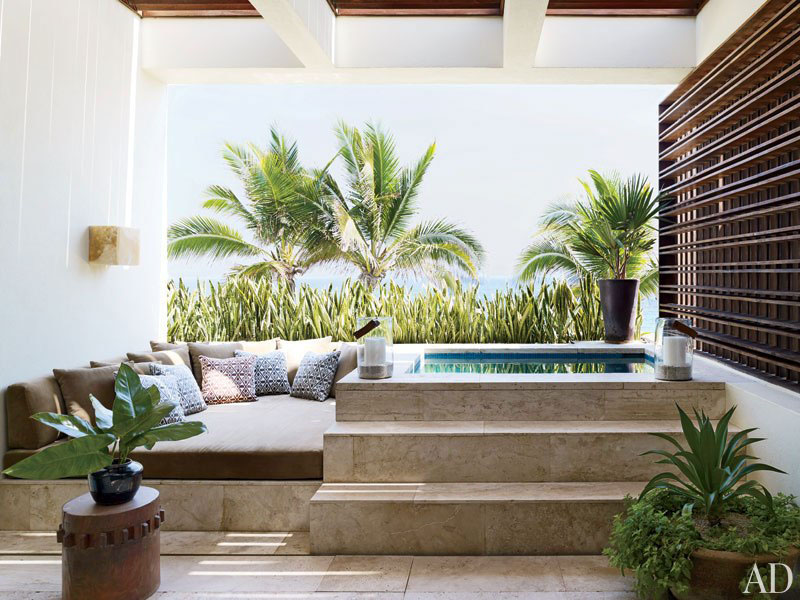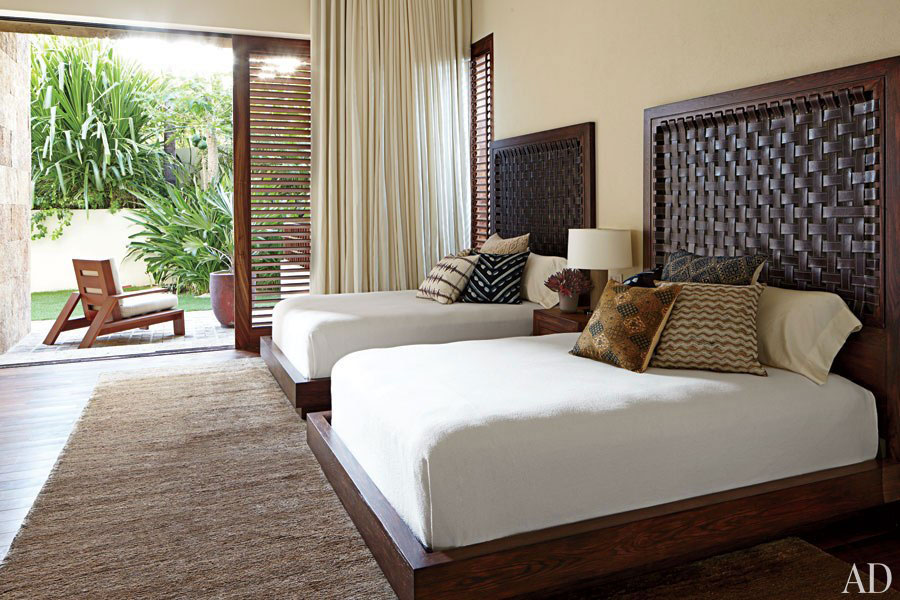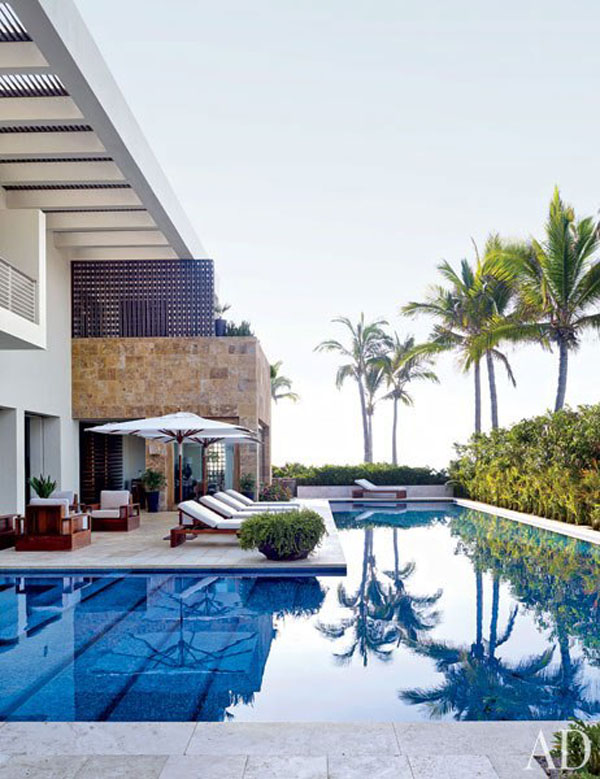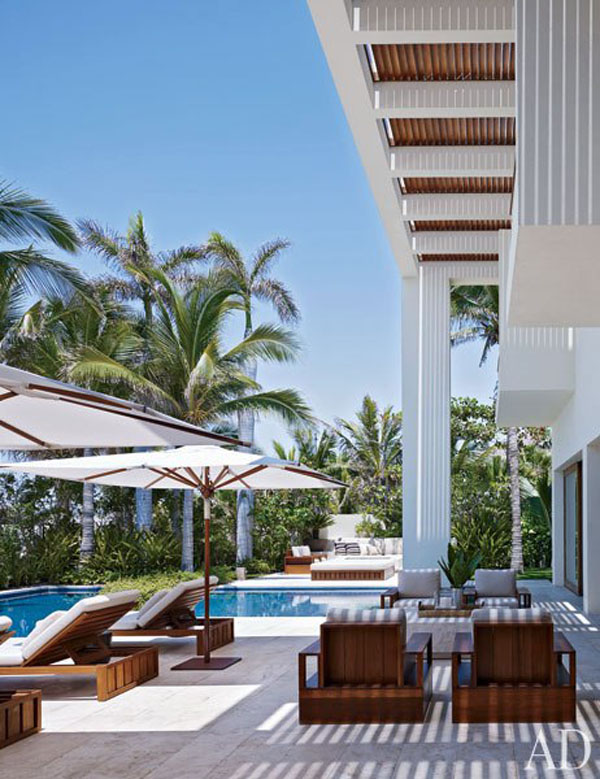 Via: Architectural Digest