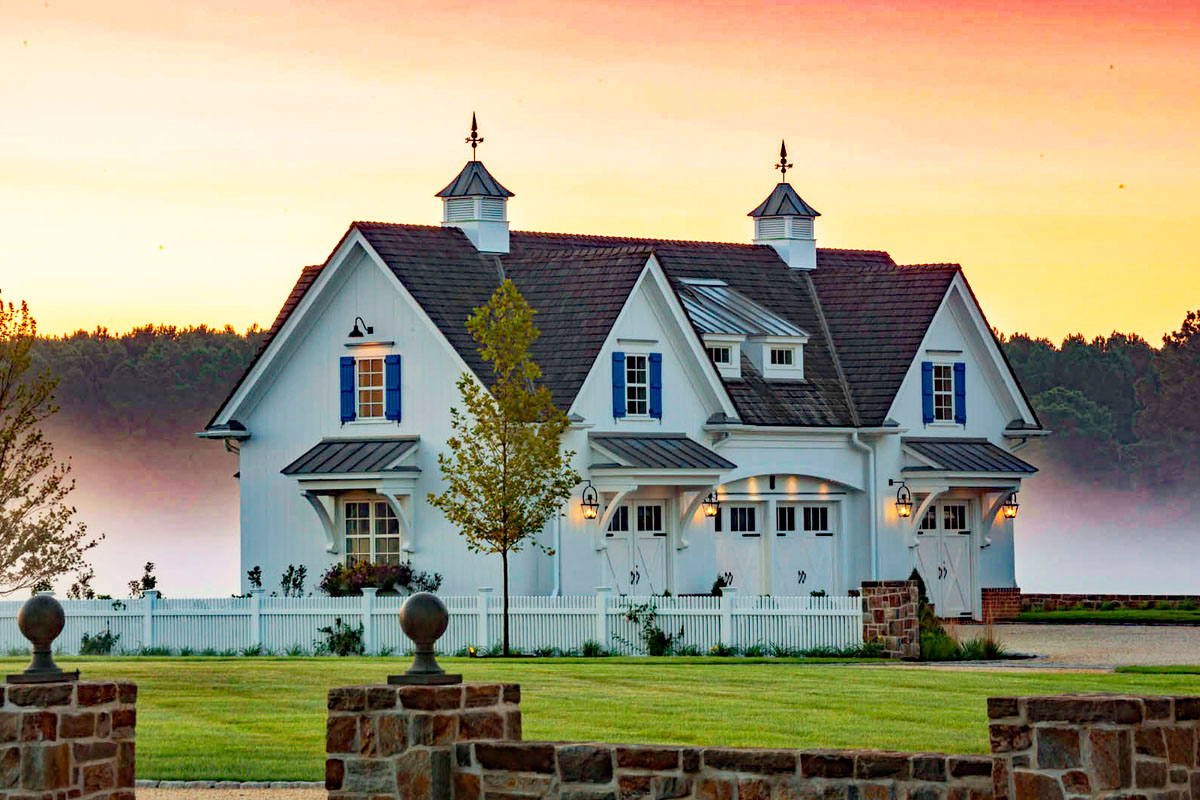 This sprawling estate in Centreville, Maryland in Queen Anne's County east of Annapolis, includes a charming carriage house, timber-frame entertaining barn and other recreationally-focused structures.
Purple Cherry Architects redesigned the village-like property which sits on more than 150 acres of waterfront land.
For more on the exterior of the compound, see Neo-Colonial Style Waterfront Estate on the Eastern Shore.
See also the luxury interior spaces: Meticulously Designed Chesapeake Bay Luxury Dream Home.