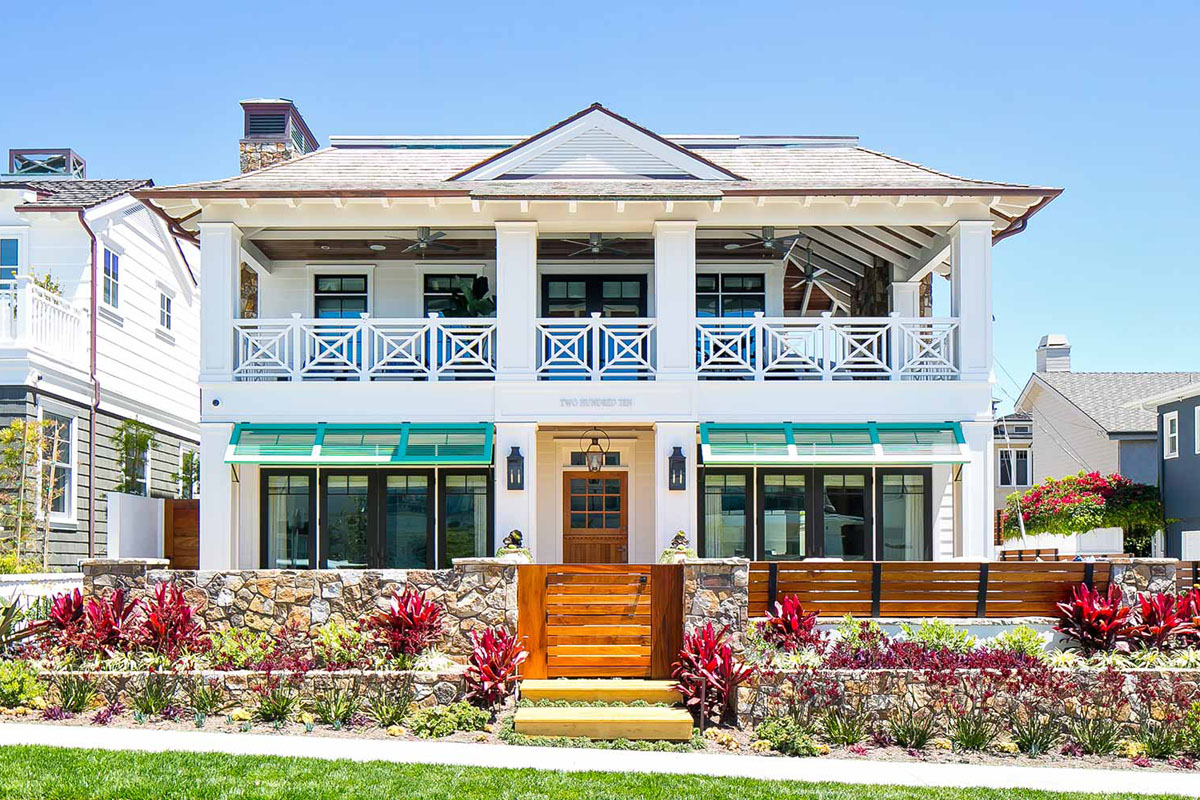 Nestled on a street in Newport Beach, California, just steps from the ocean, this beautiful home exudes a subtle Tropical British Colonial style.
Designed by Andrade Architects and constructed by Patterson Custom Homes, the estate was built to make the occupants feel like they are in the French West Indies. 
The 4,549 square foot home has 3 bedrooms, 5 bathrooms, music room, 3rd floor bonus room and a roof terrace.
Caribbean vibes aplenty with pop of green on the louvered Bahama shutters, lacy railings on the wrap-around balcony, and stained teak on the built-in benches on the first-floor patio.