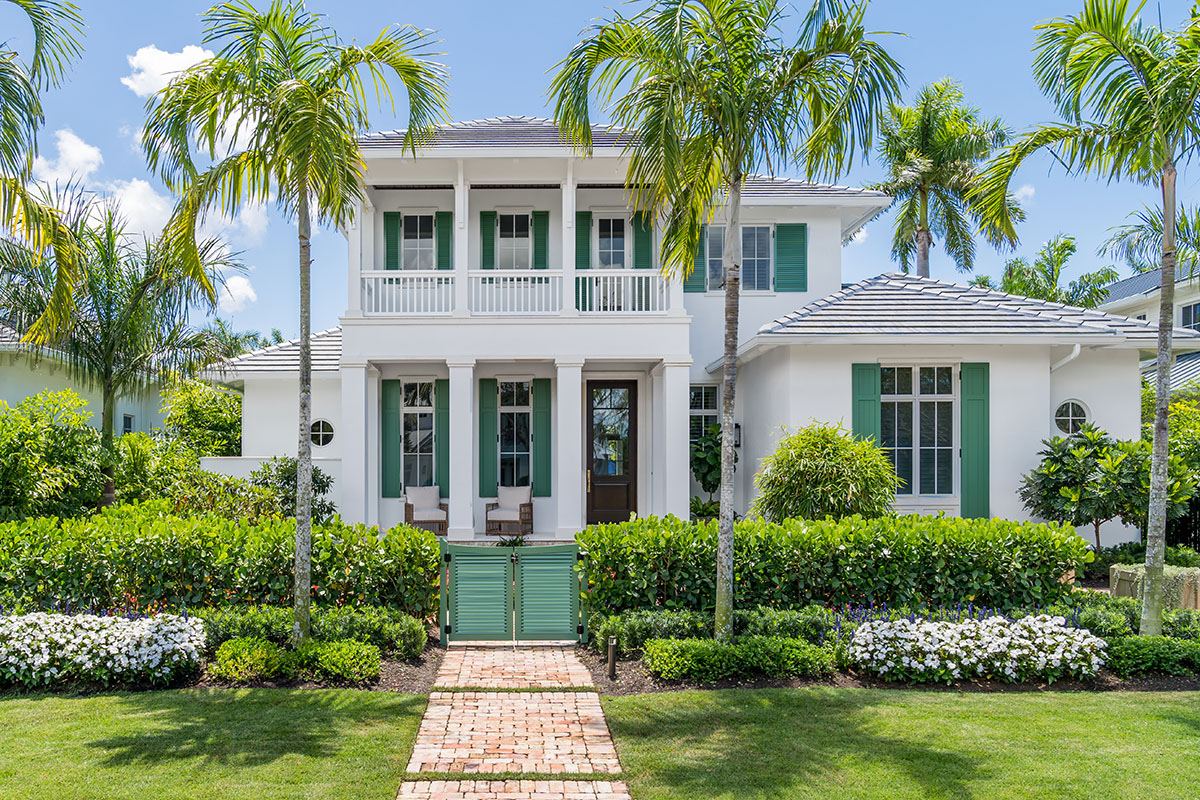 The front façade of this charming house in Naples, Florida features sea green shutters with tropical inspired architecture and landscaping. The home feels like a private resort that evokes a vacation vibe.
Designed by Stofft Cooney Architects in collaboration with Ficarra Design Associates, the interior decor is eclectic with a touch of southern charm. Pops of color and pattern add to the eclectic feel.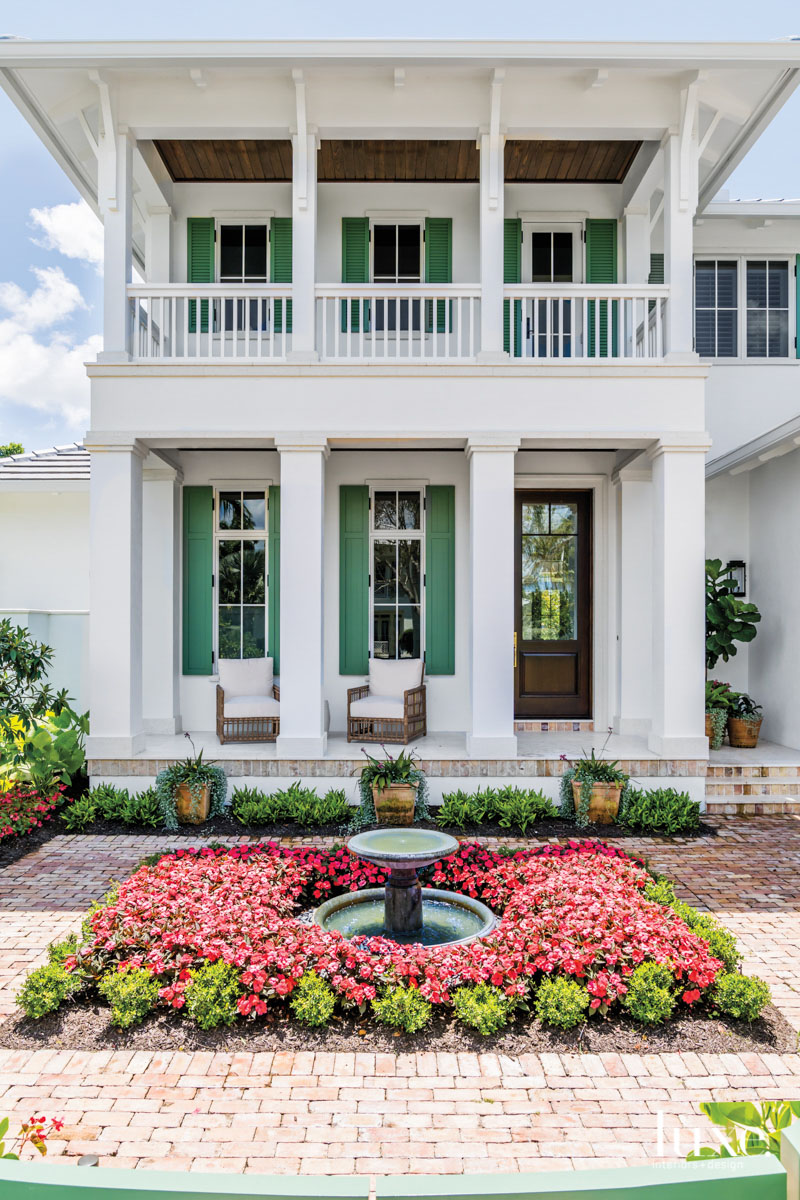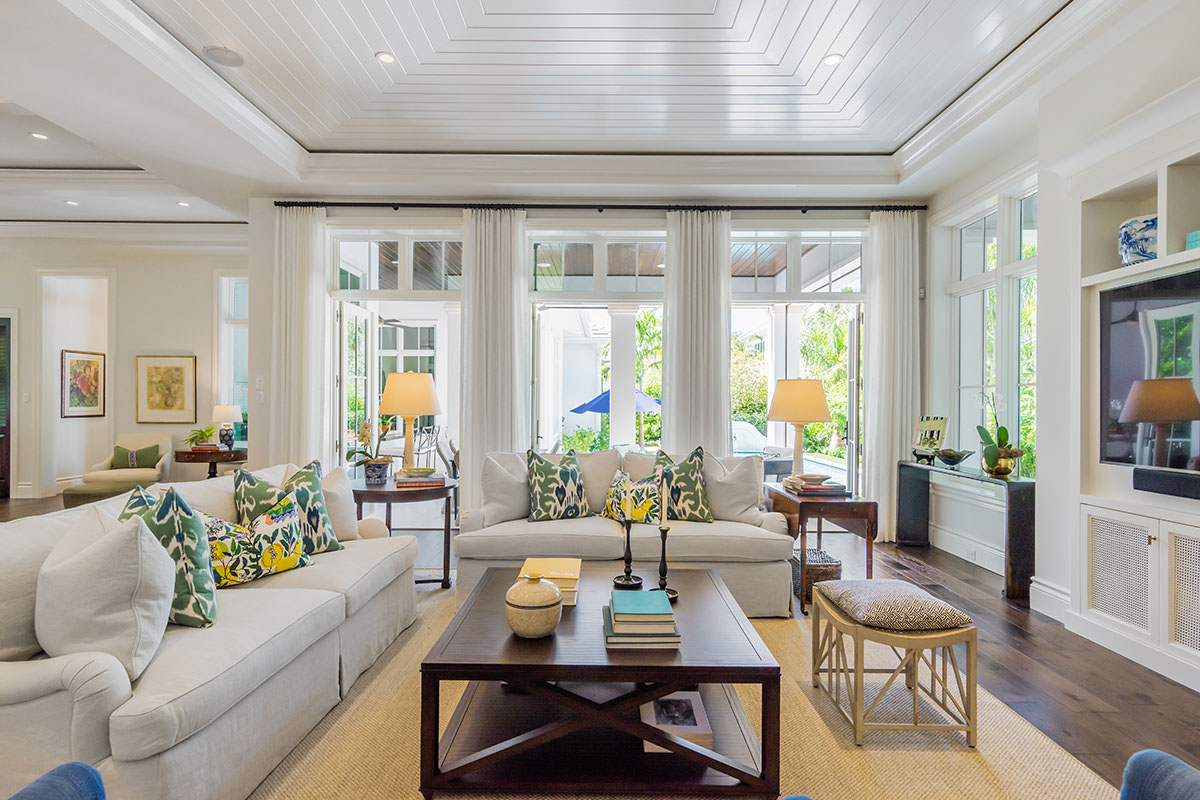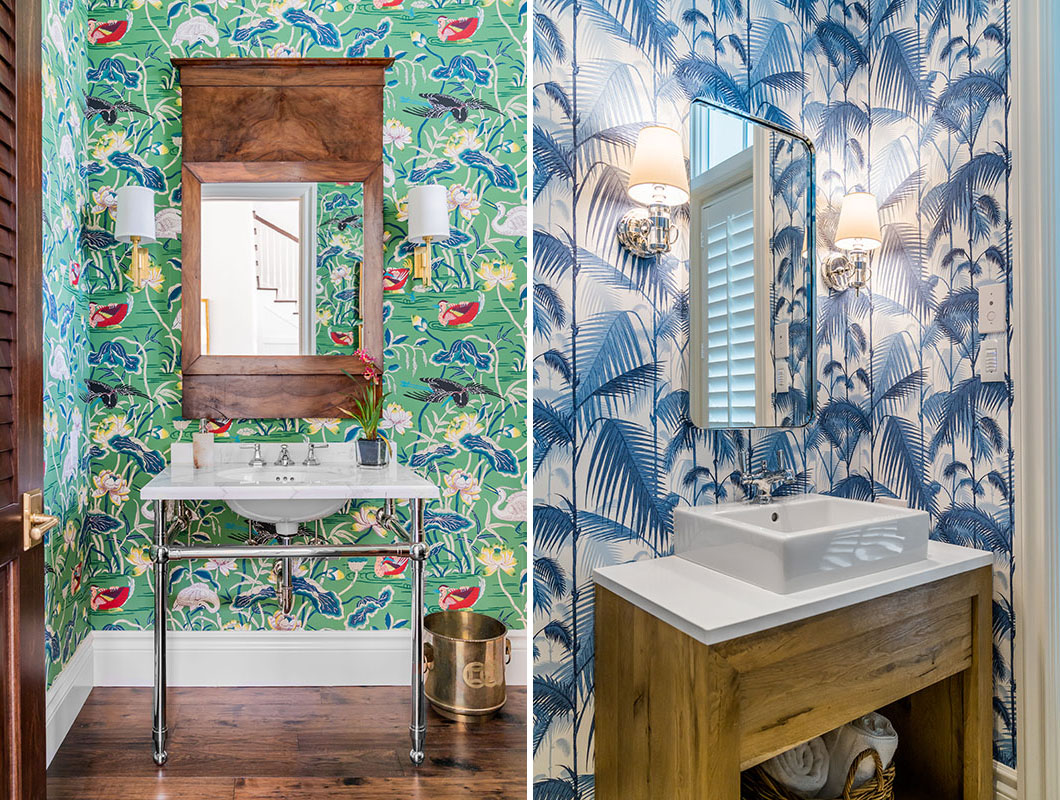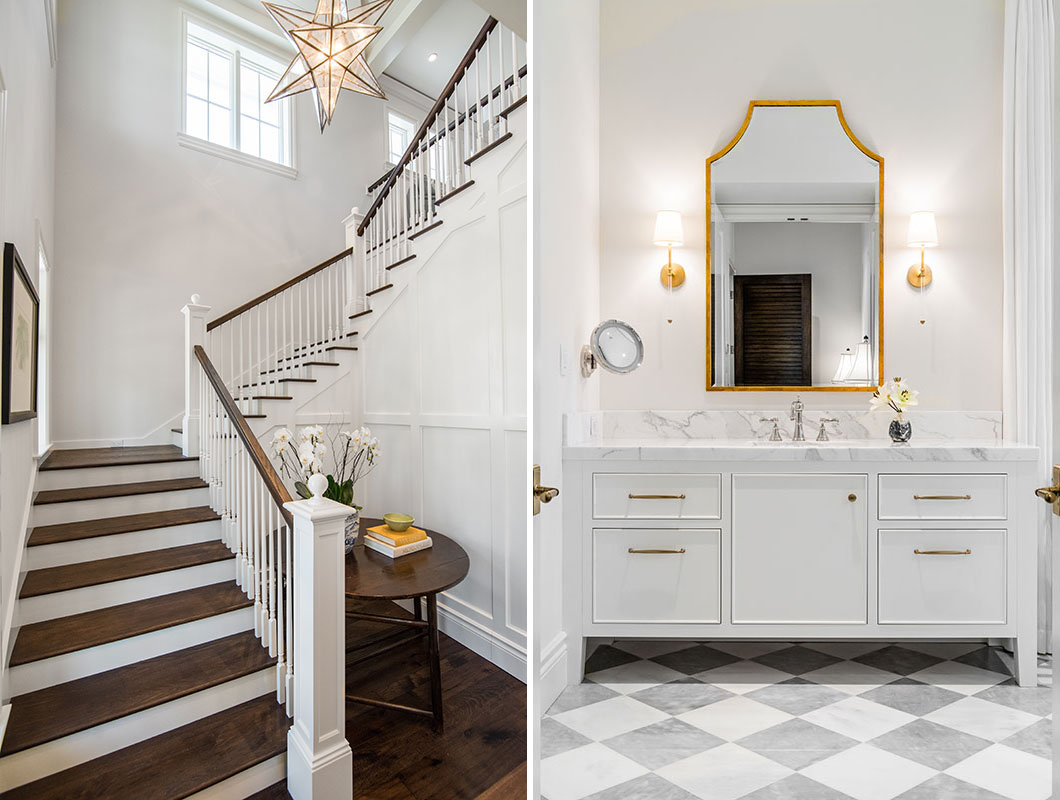 Unique features such as a porthole window in the butler's pantry allows natural light to fill the small space.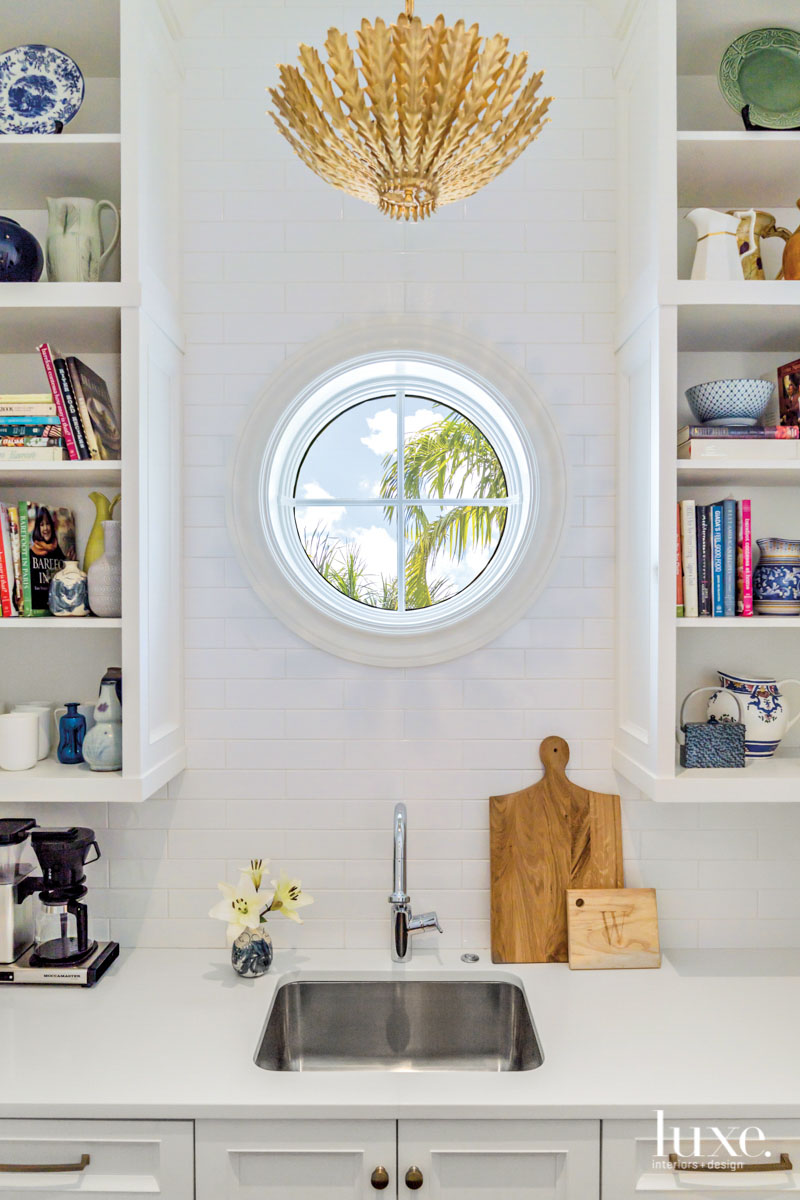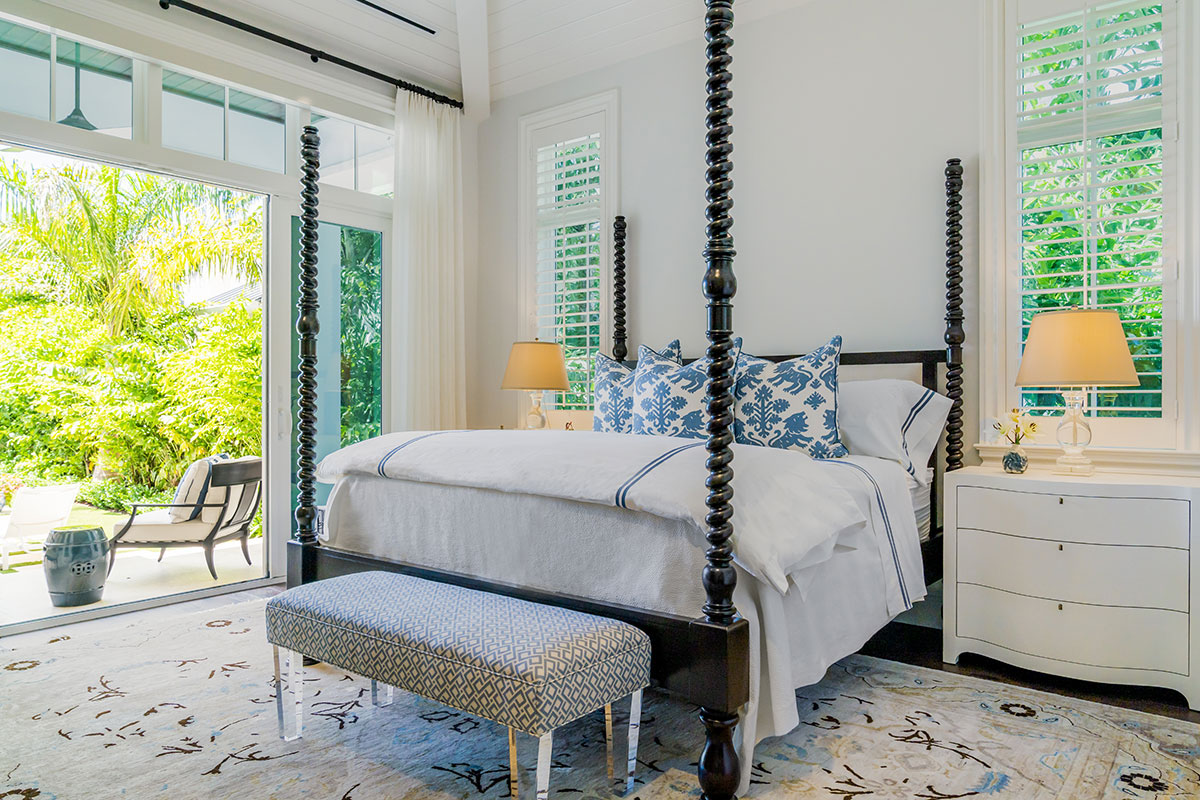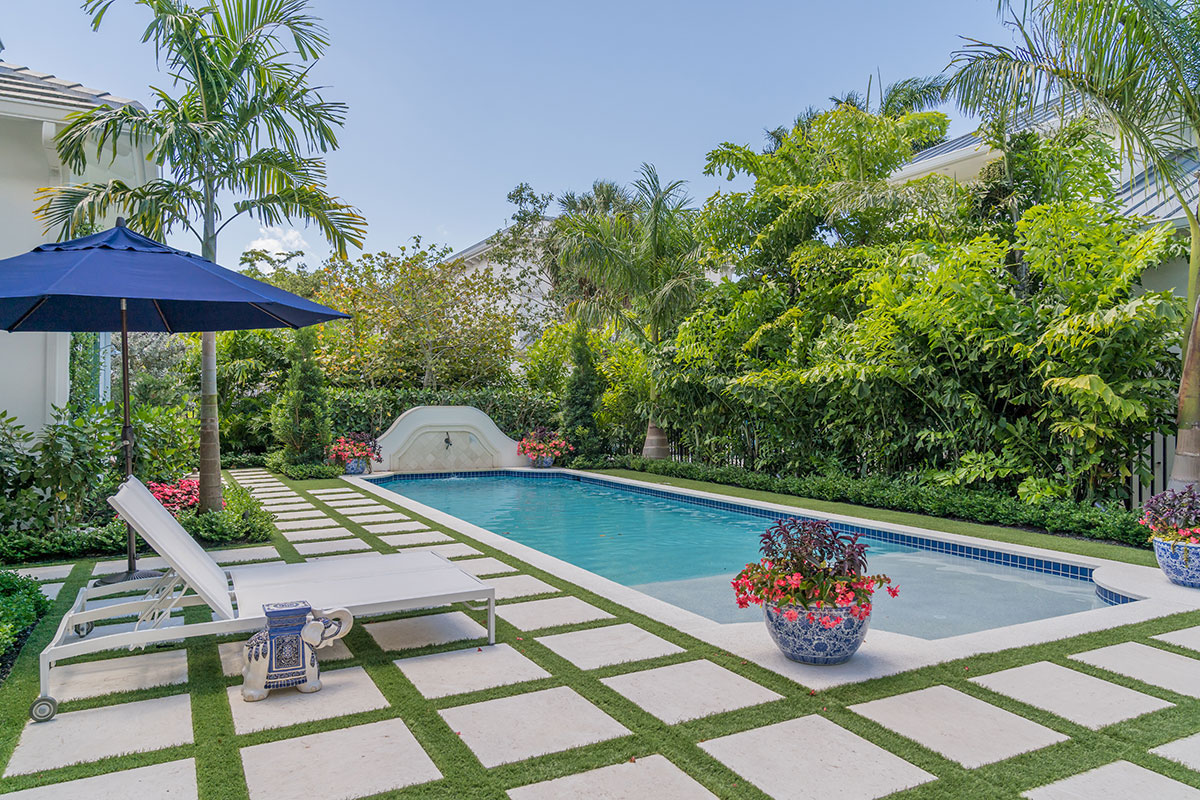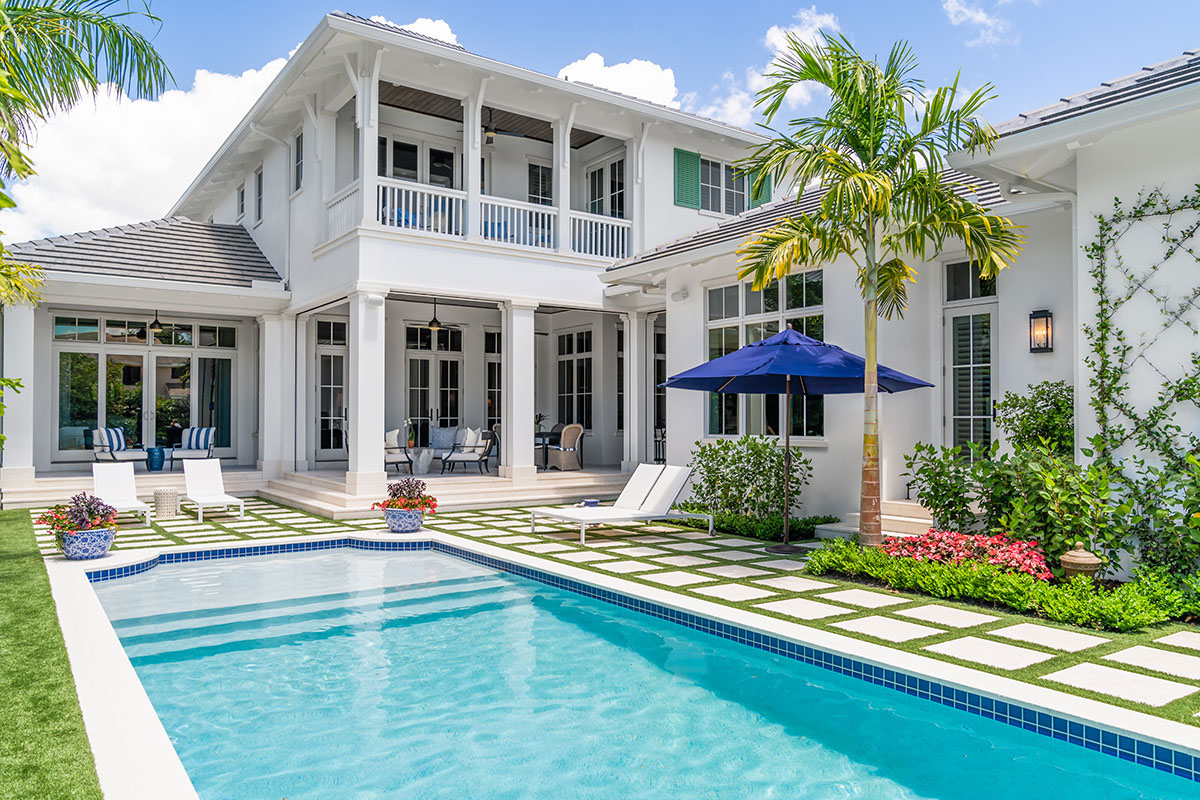 See Also: Anglo-Caribbean Architecture in a Floridian Tropical Setting