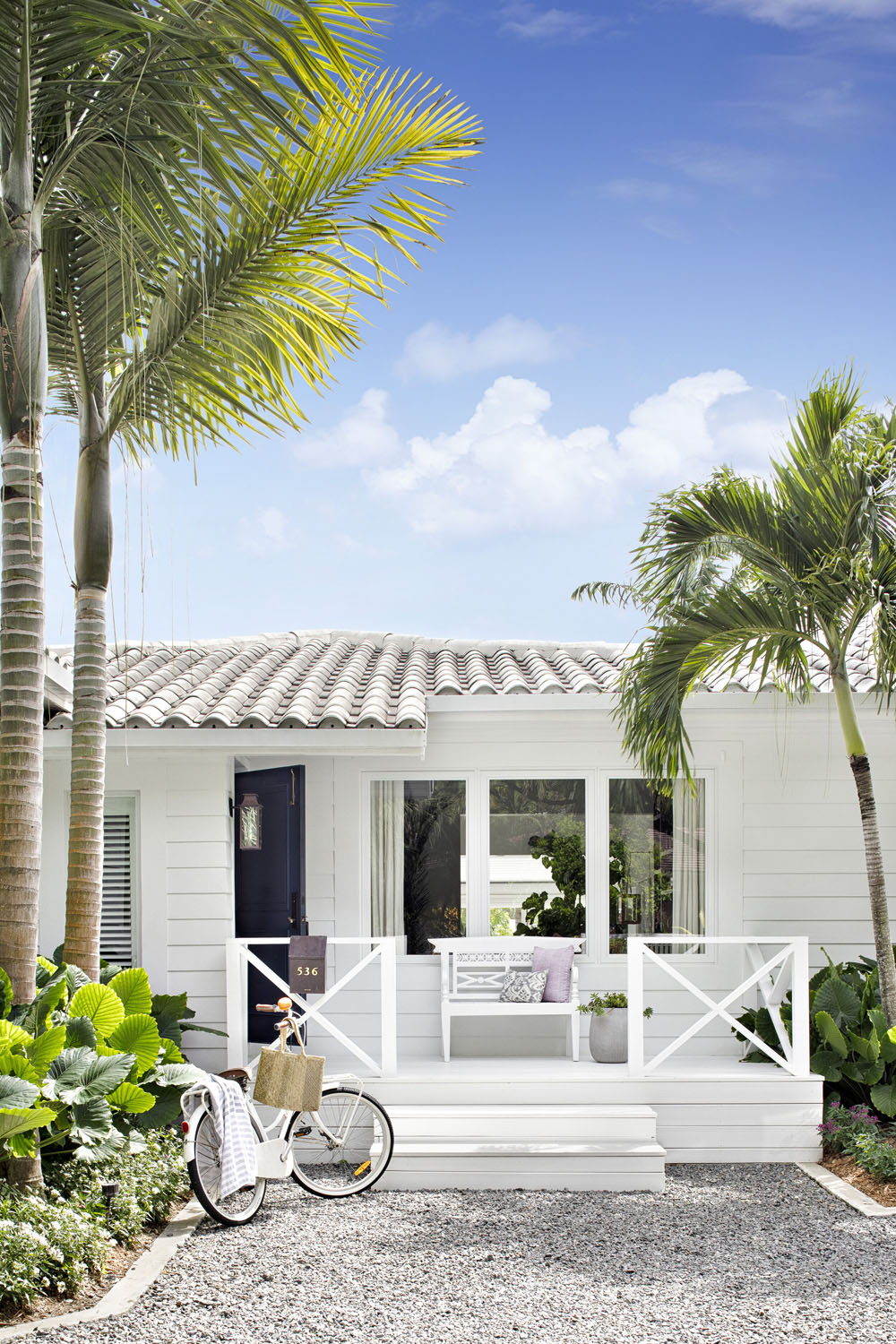 The complete overhaul of this beach cottage in Coral Gables, Florida gave the house a modern tropical feel. The charming home features white stucco paneling and barrel-tile roof.
Originally built in the 1950s, the renovation project by Fanjul & Associates and interior designer Carolina Freyre pays homage to its roots.
A central great room has an open layout that comprises the living area, kitchen and dining area. The room is lined with sliding glass doors to the back patio and pool, where a three-tiered terrace leads to the canal and a small boathouse.
The ceiling cross beams were replaced by tension rods which formed the house's truss system. They are painted in matte black color which also provides an industrial feel.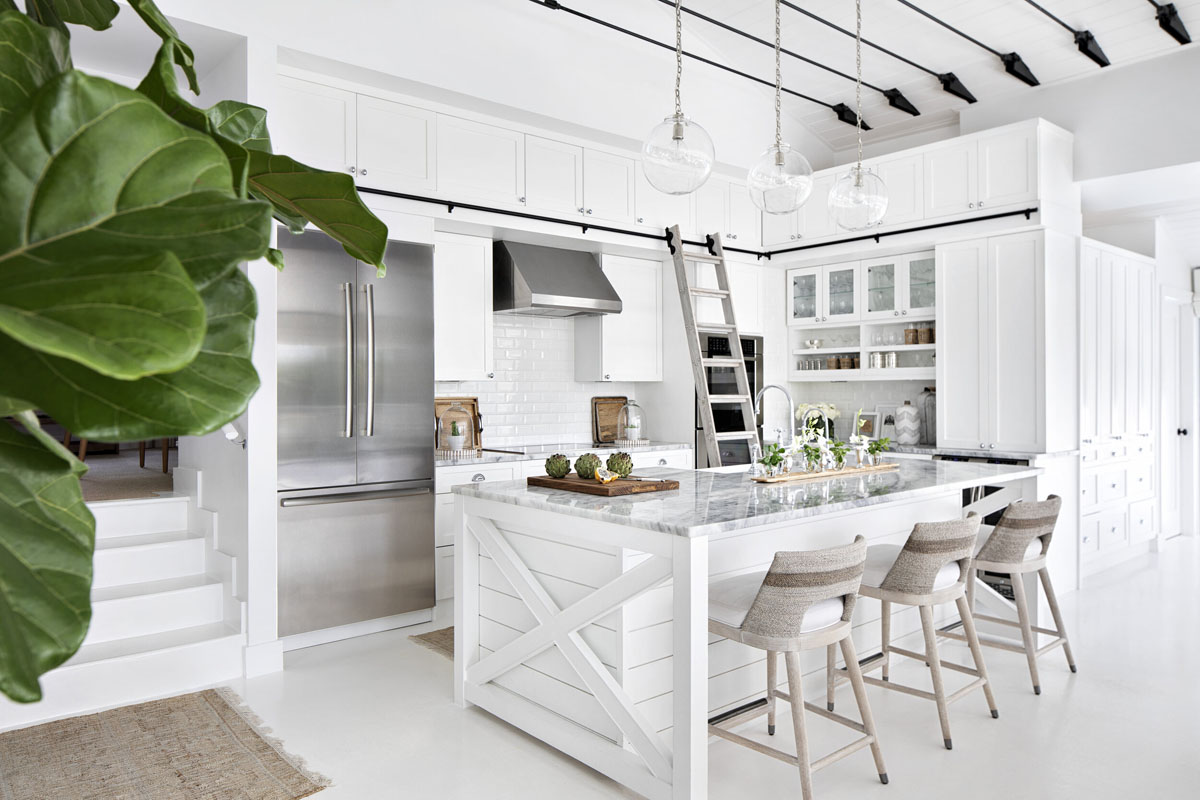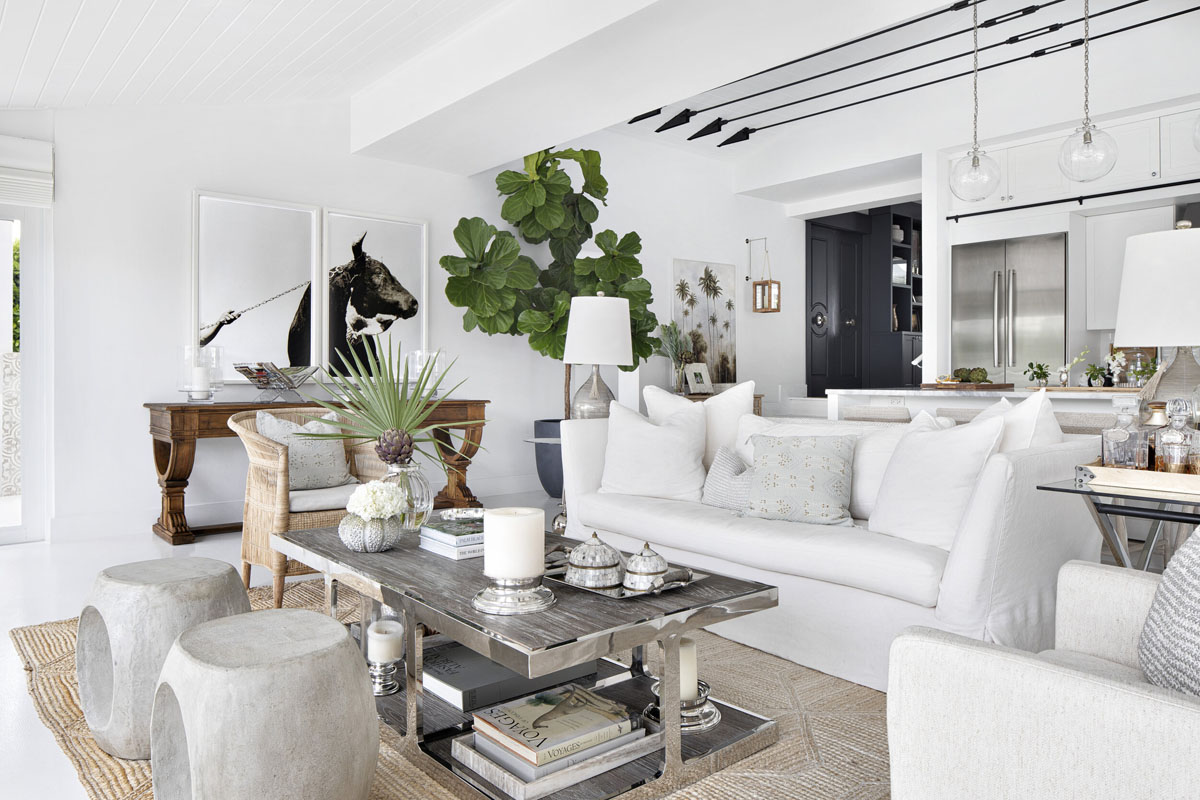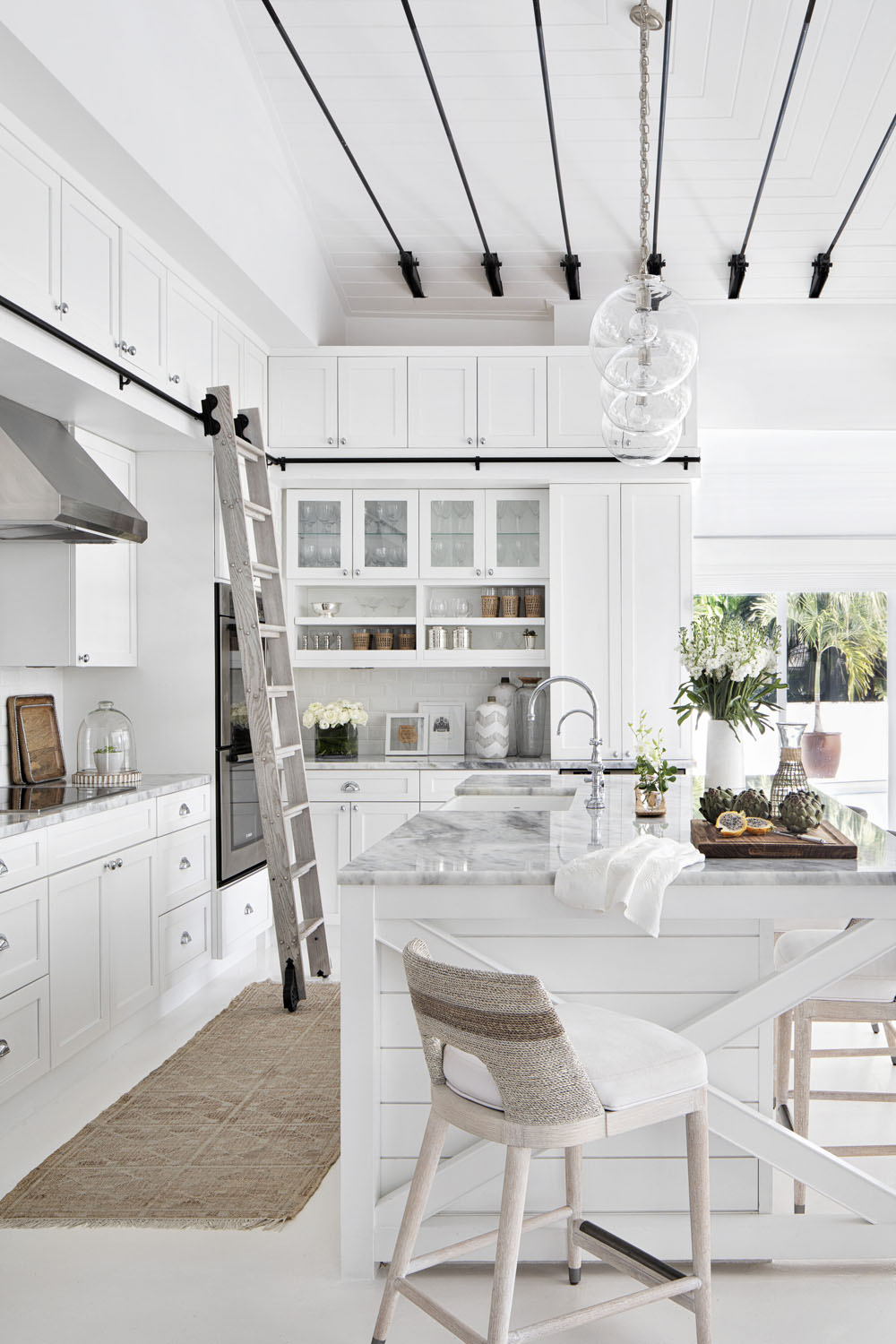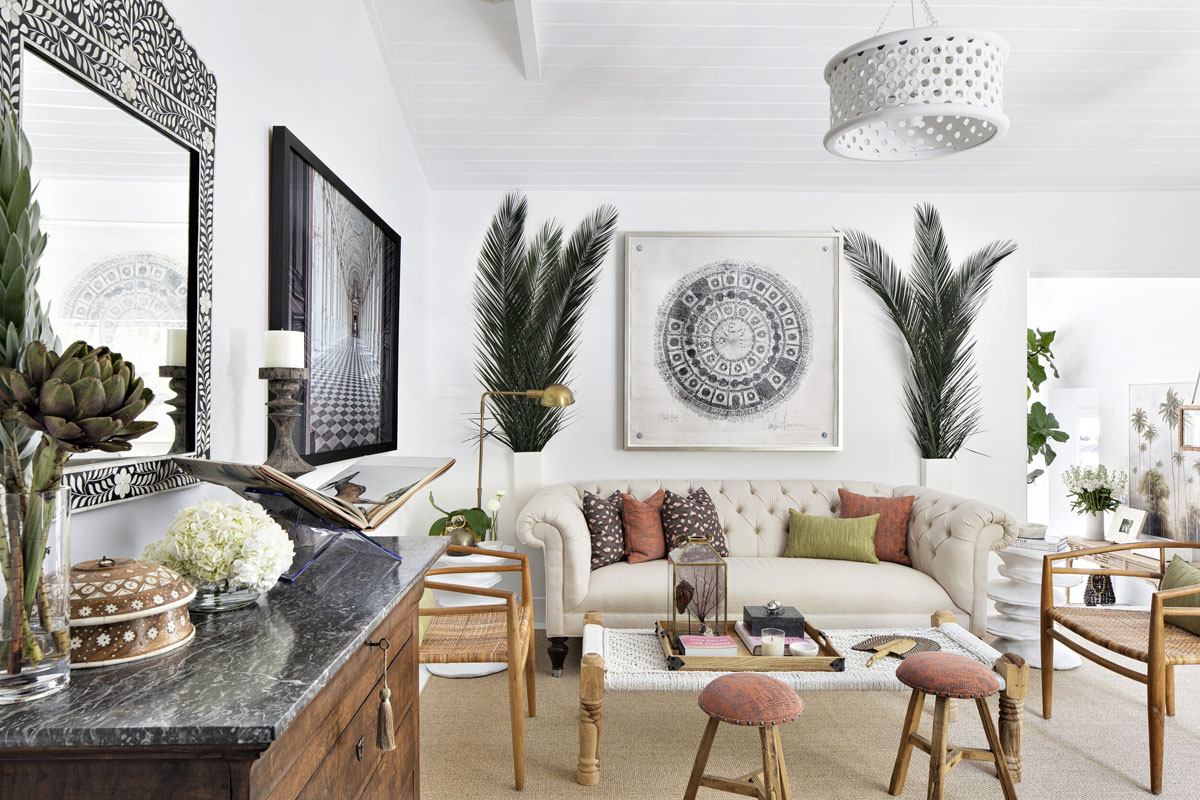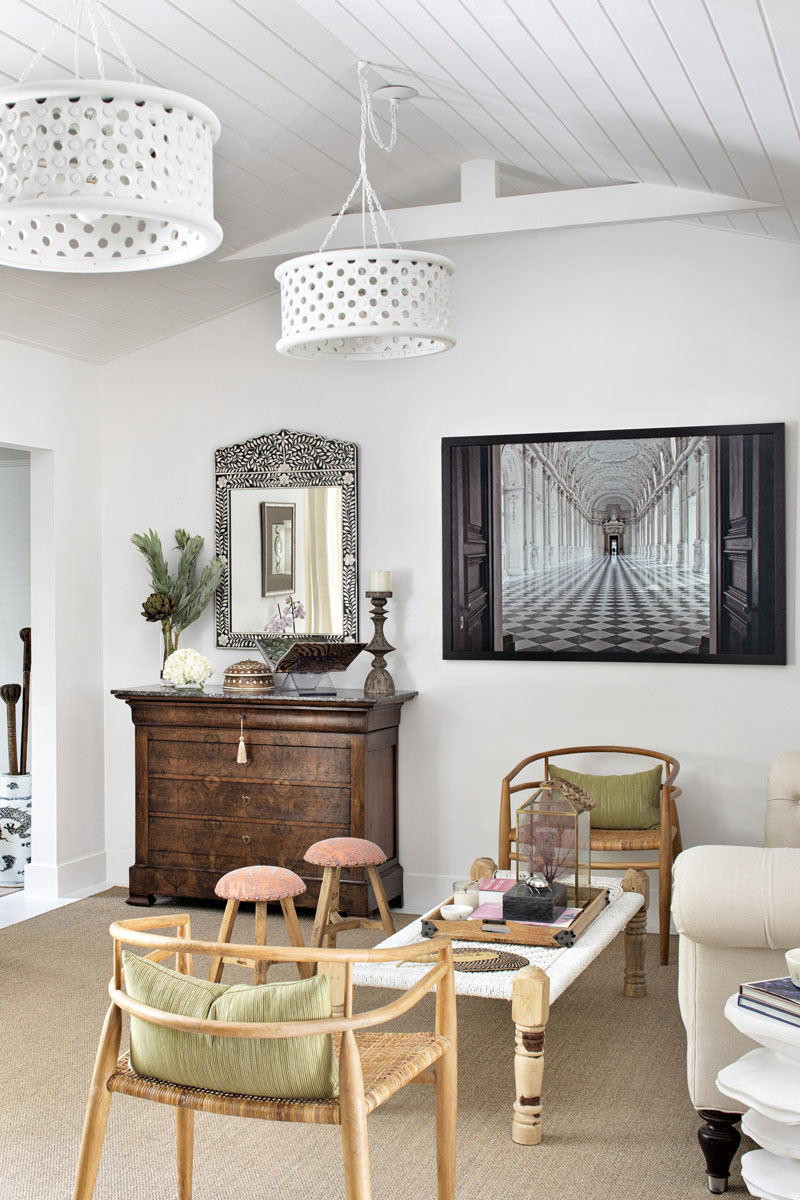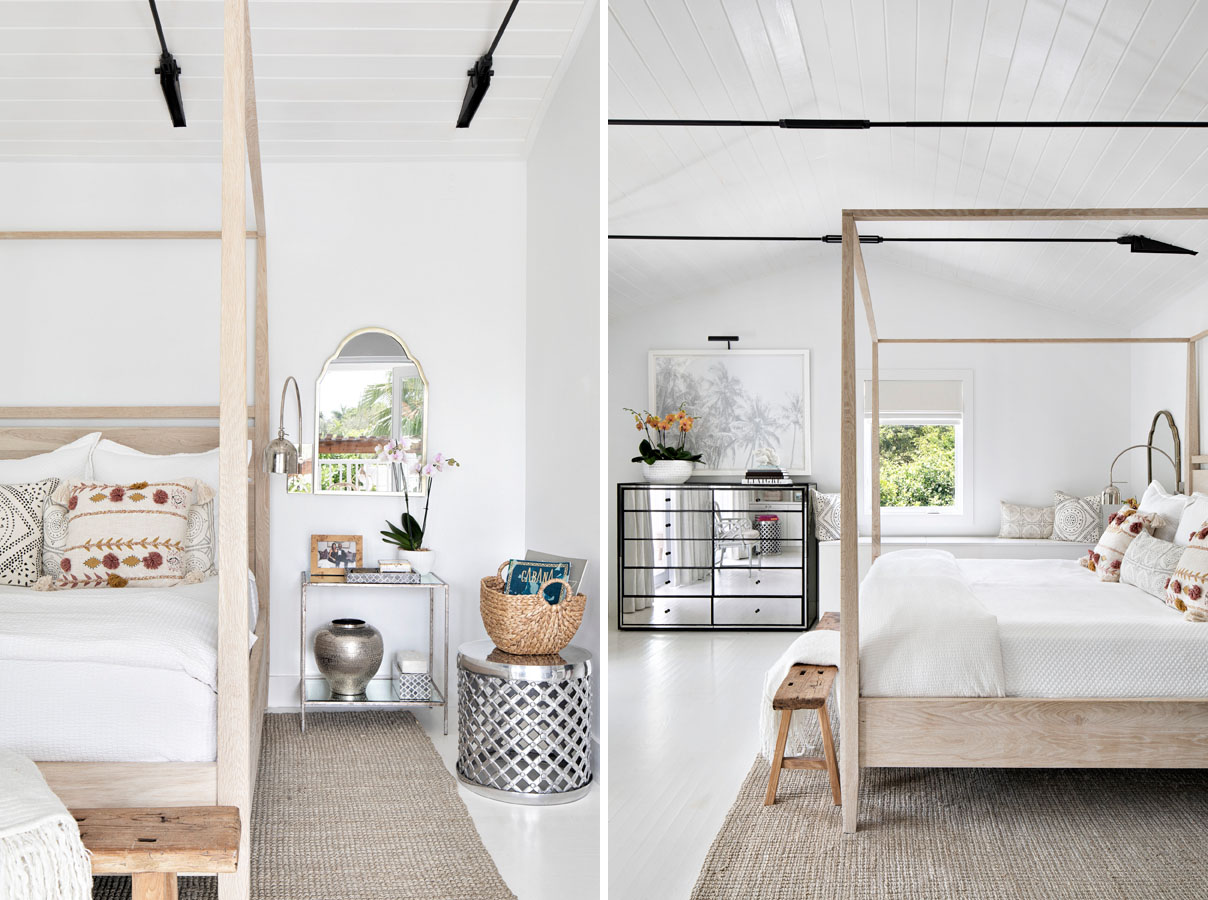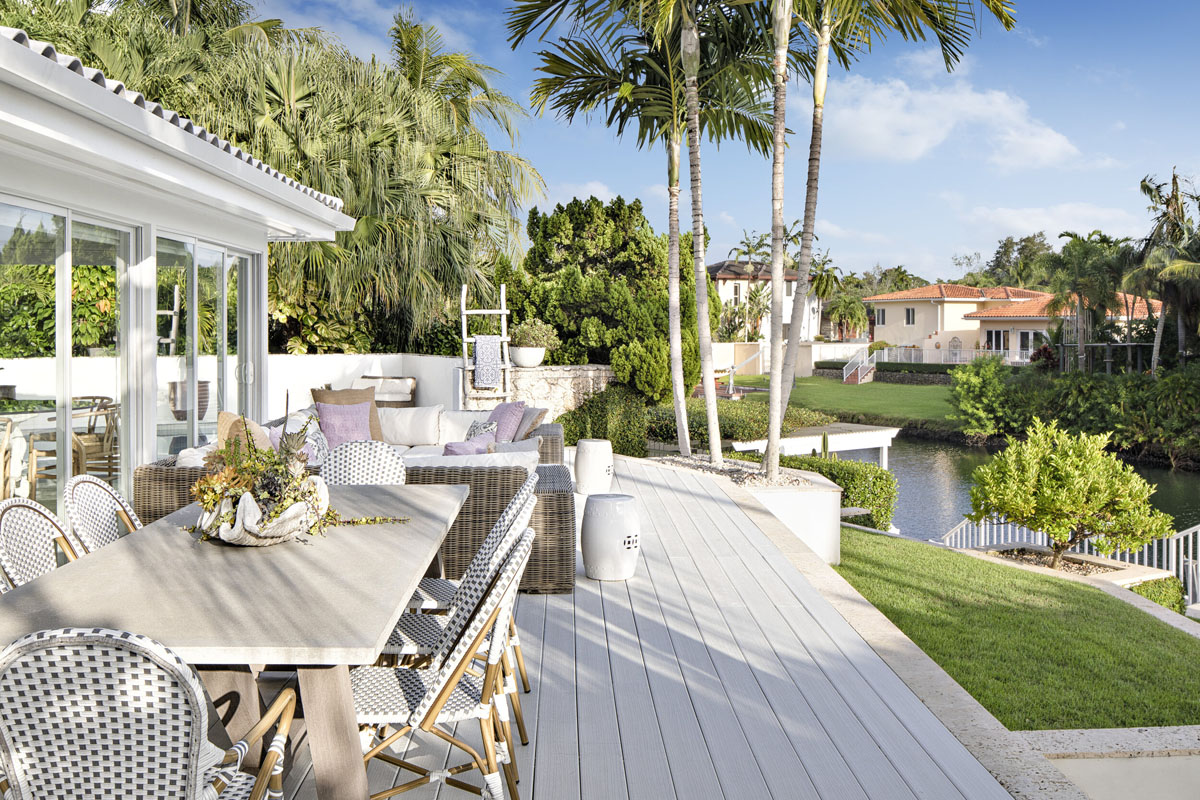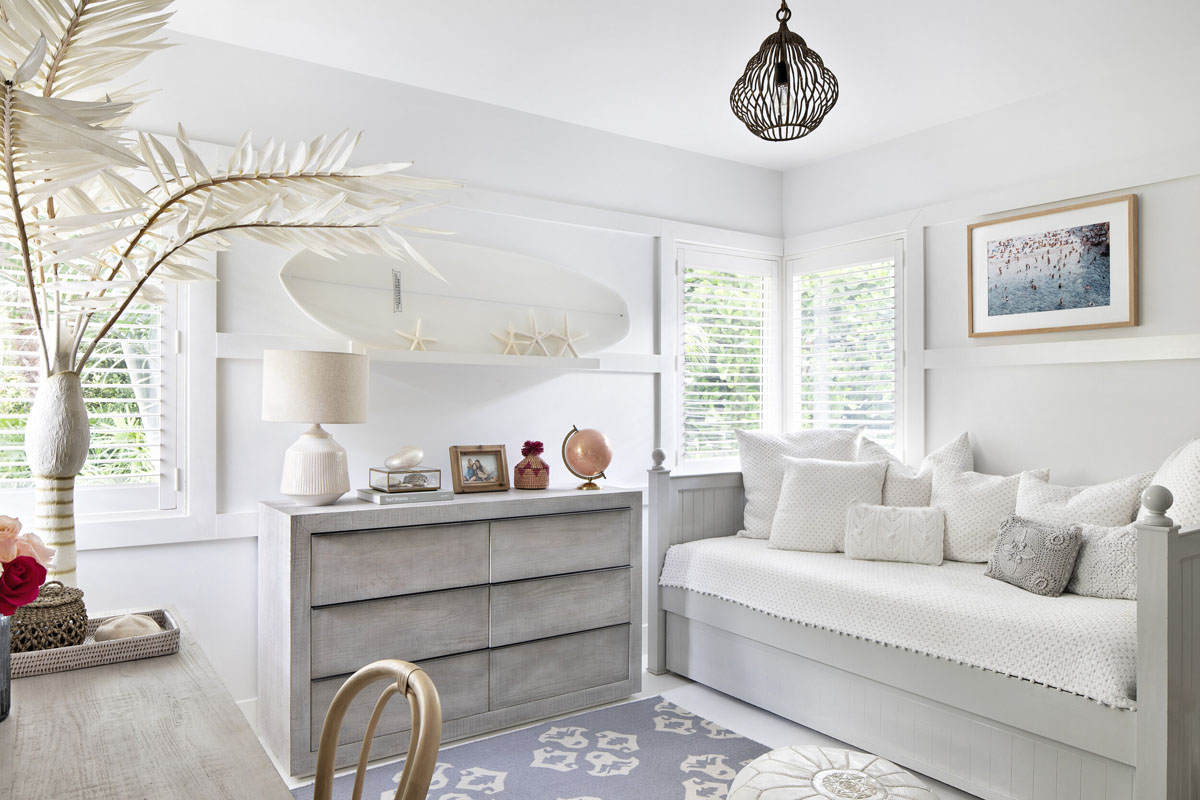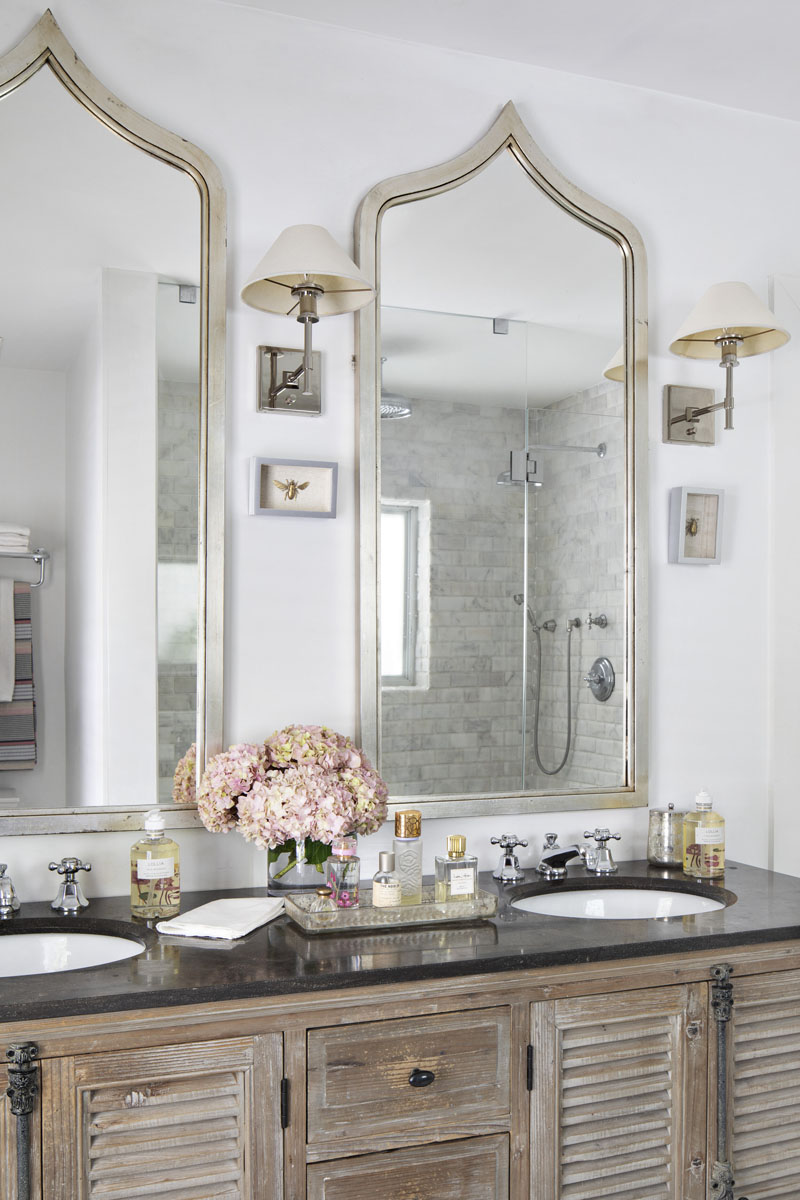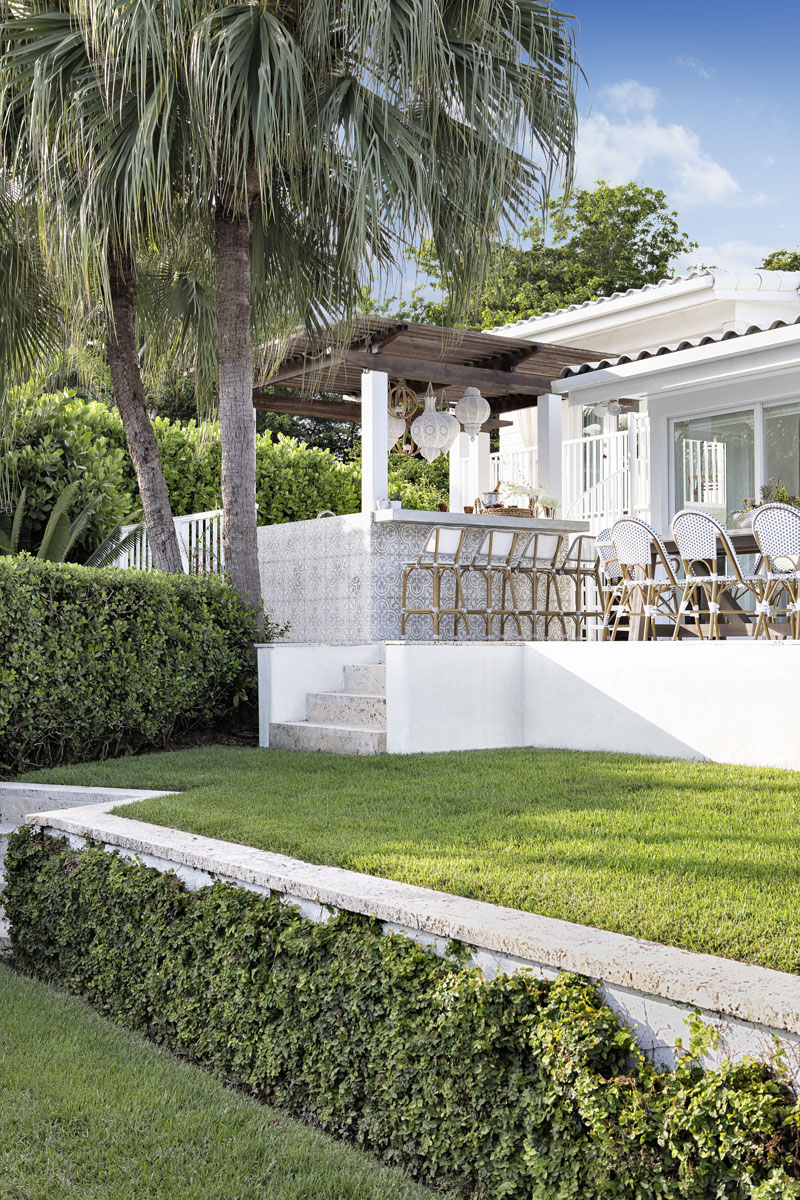 See Also: Dream Beach Cottage with Coastal Architecture and Southern Charm
Design: Fanjul & Associates