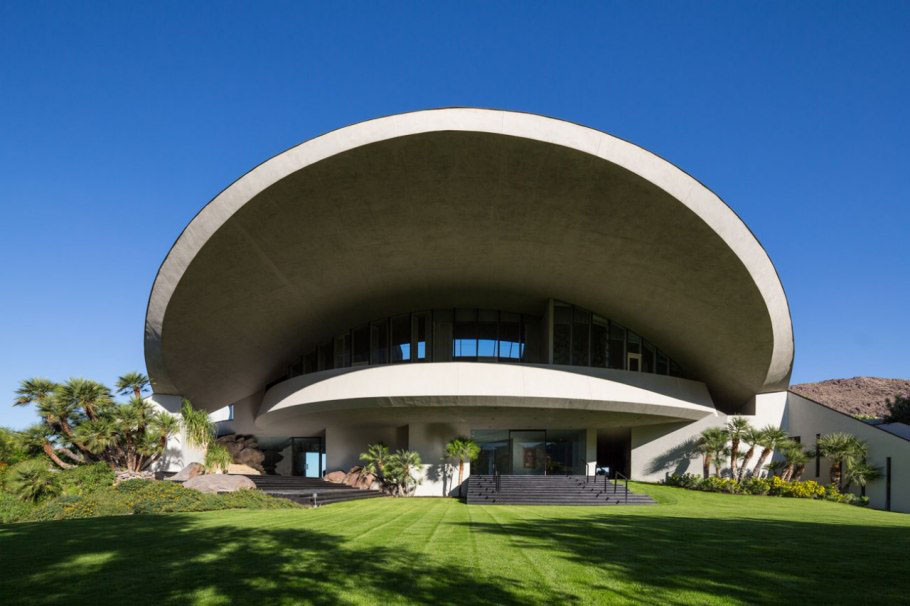 The estate of entertainer Bob Hope in Palm Springs, California is a contemporary castle with a dramatic design by Modernist architect John Lautner. The property enjoys panoramic views of the Coachella Valley, including the city of Palm Springs and the San Jacinto Mountains.
The structure was built to resemble a volcano, or a giant mushroom, with three visor like arches and concrete roof with copper top. At the center there is an open semi-circle which serves as an open courtyard to the sky.
It was designed to disappear into the mountain. Looking outward one feels as though one is looking from a cave onto a spectacular vista.
Built in 1973 and finally completed in 1980, the 23,366-square-foot home has 6 bedrooms, 10 bathrooms, 3 half baths, indoor and outdoor pools, a pond, putting greens and a tennis court. It was brought to the market for $50 million in February 2013.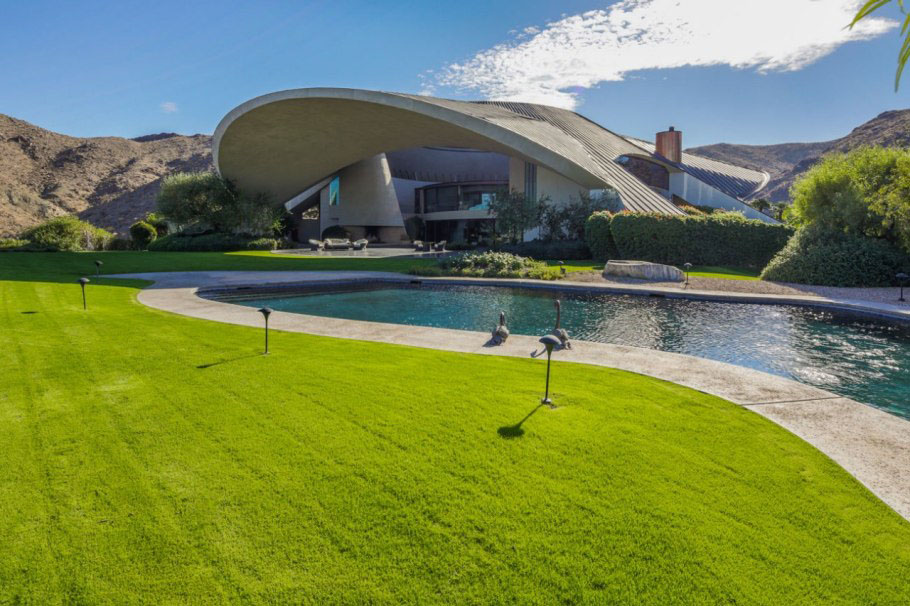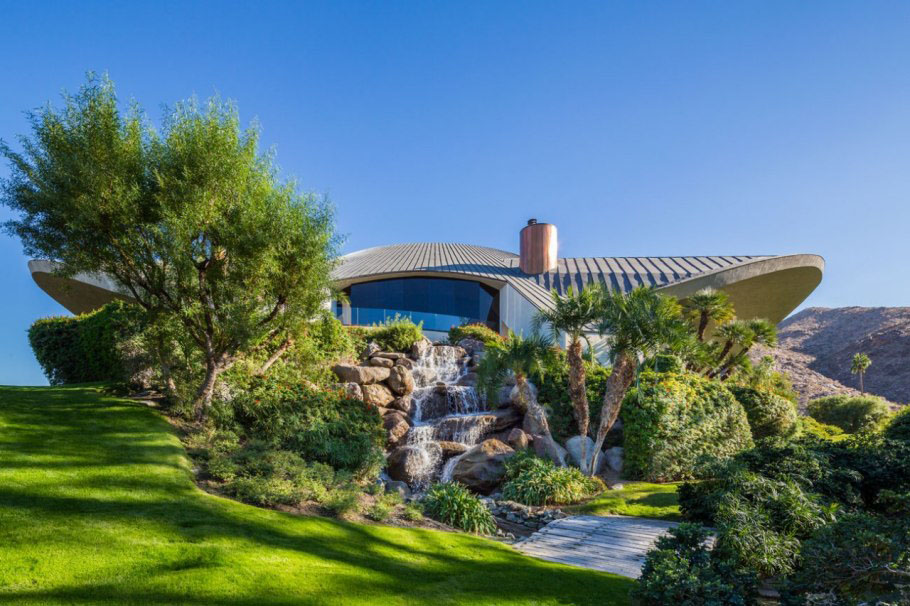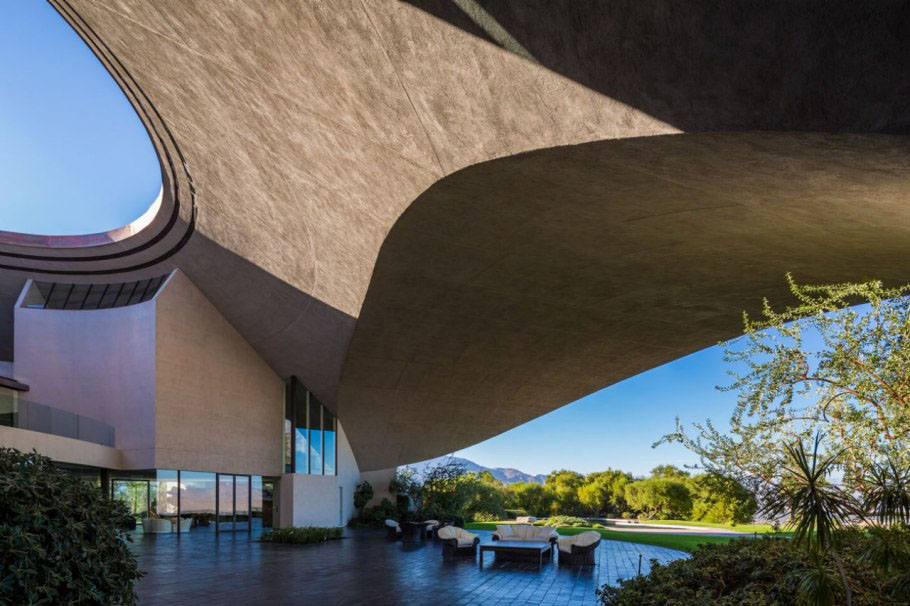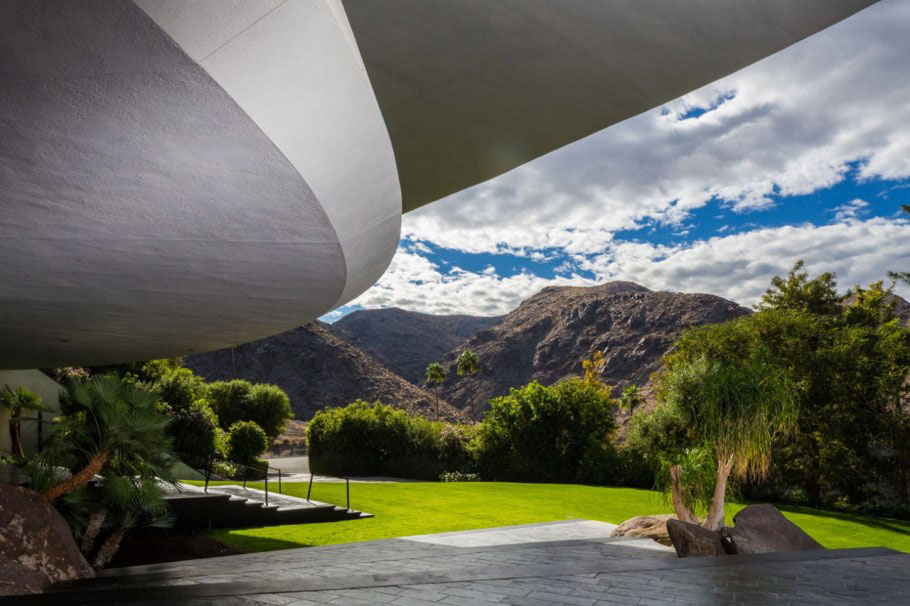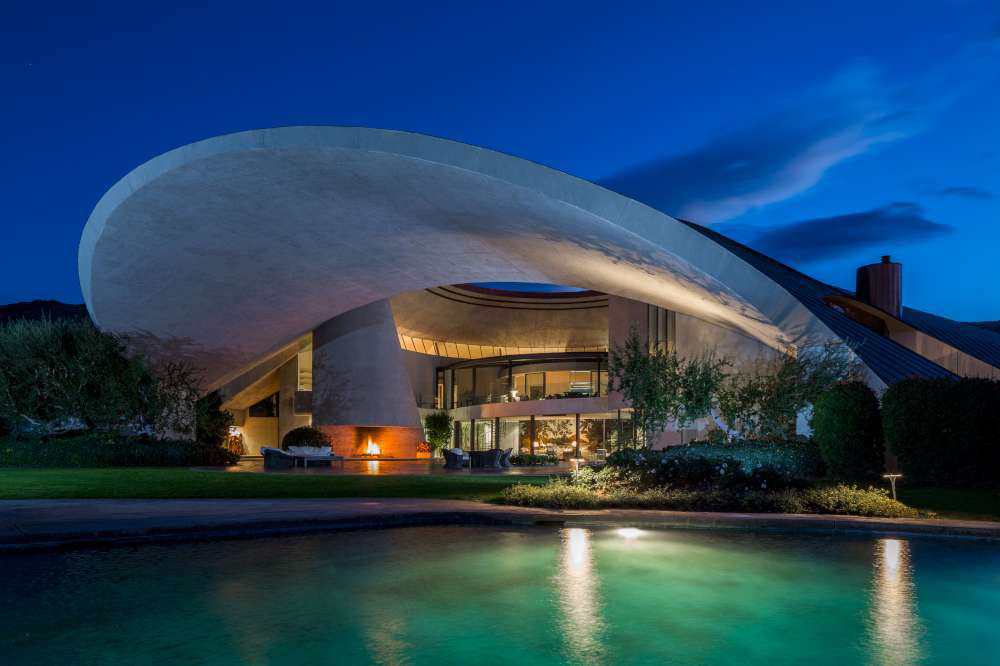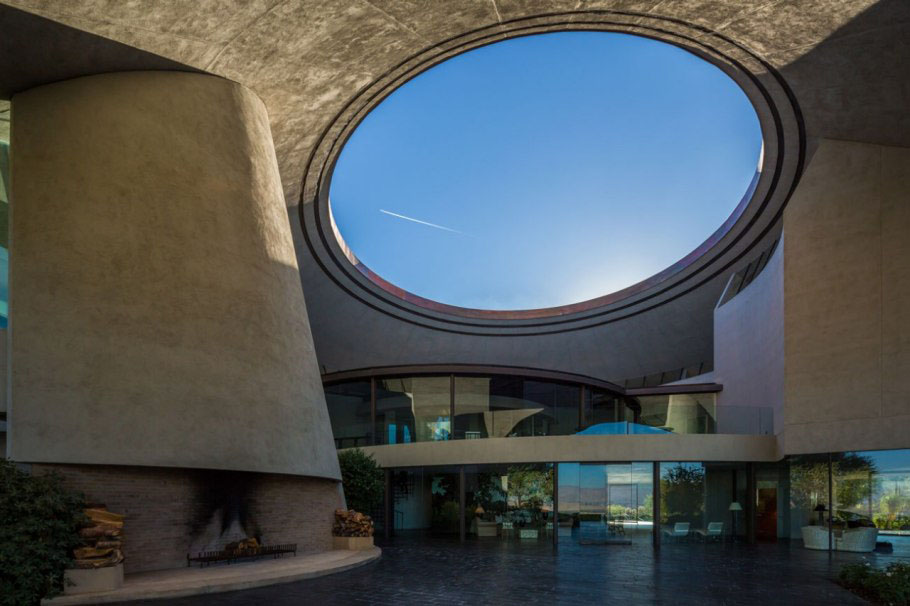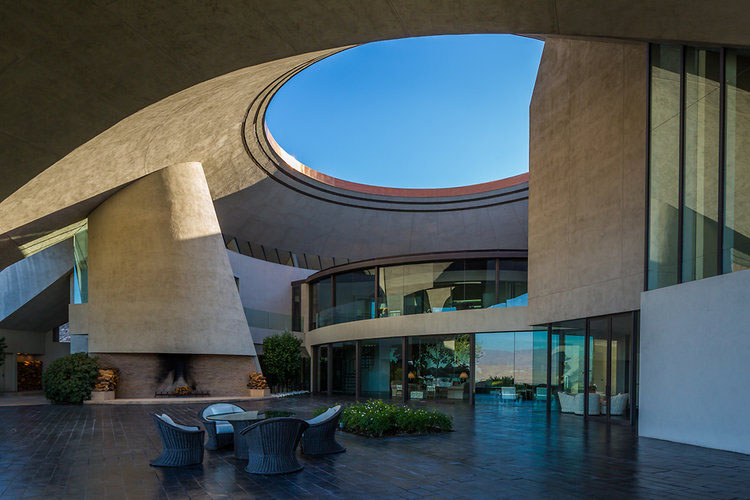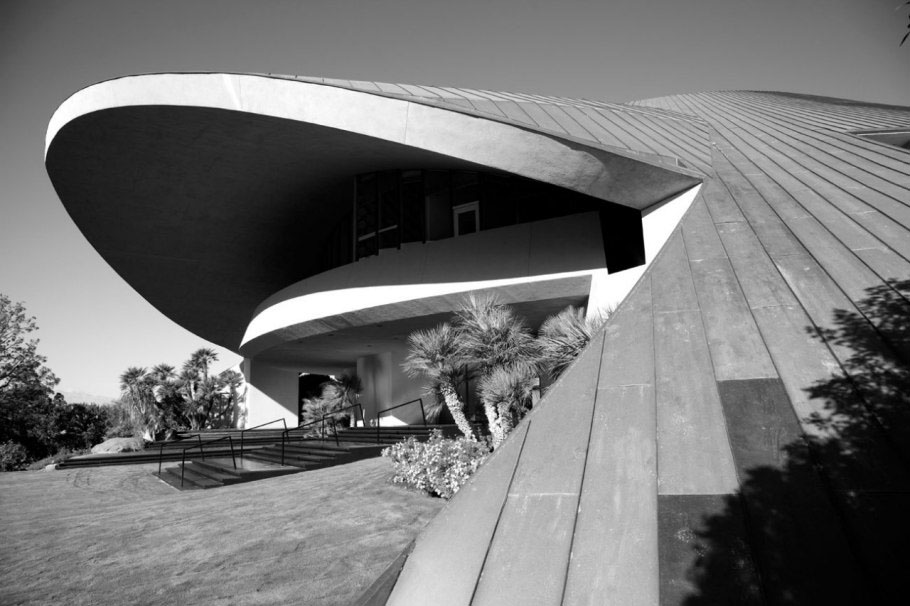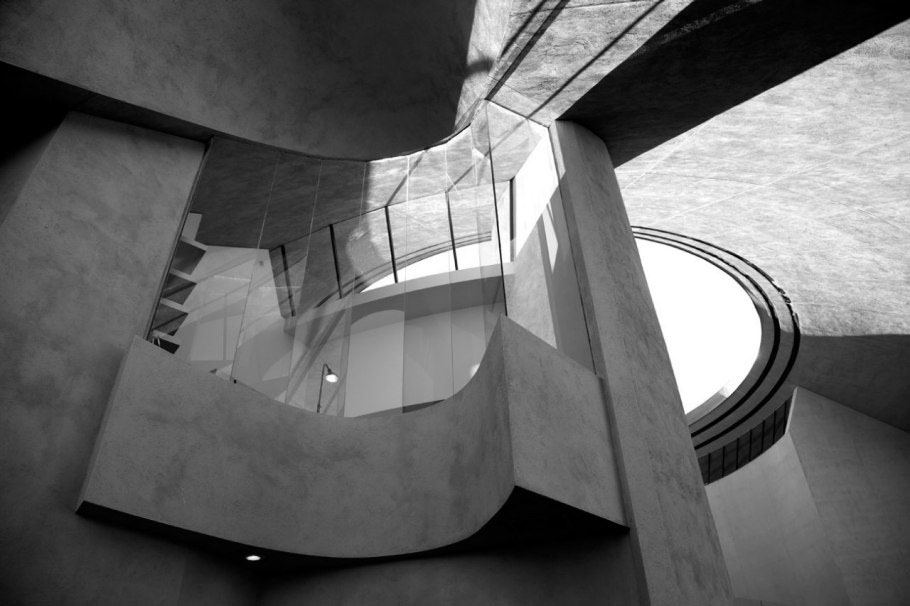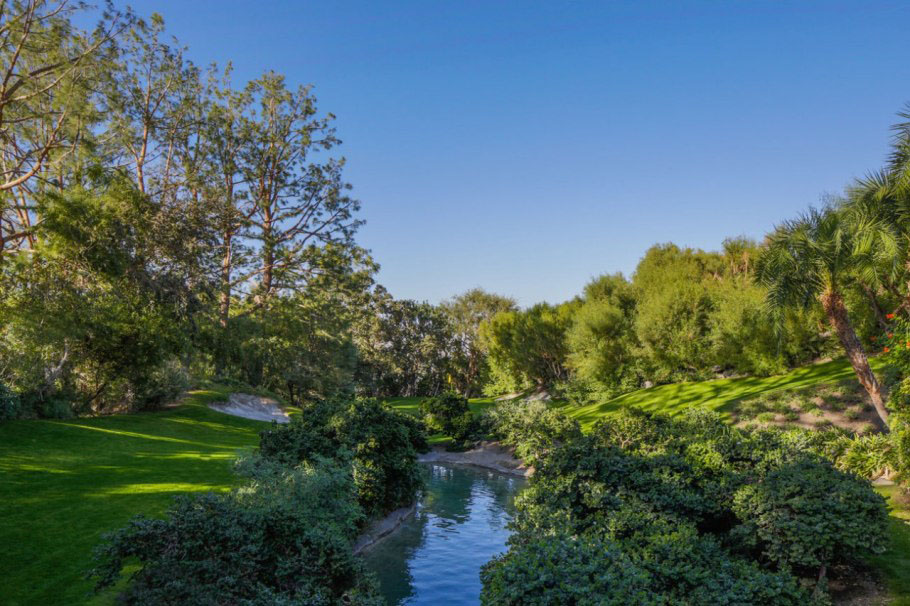 Via: NYTimes, Vanity Fair