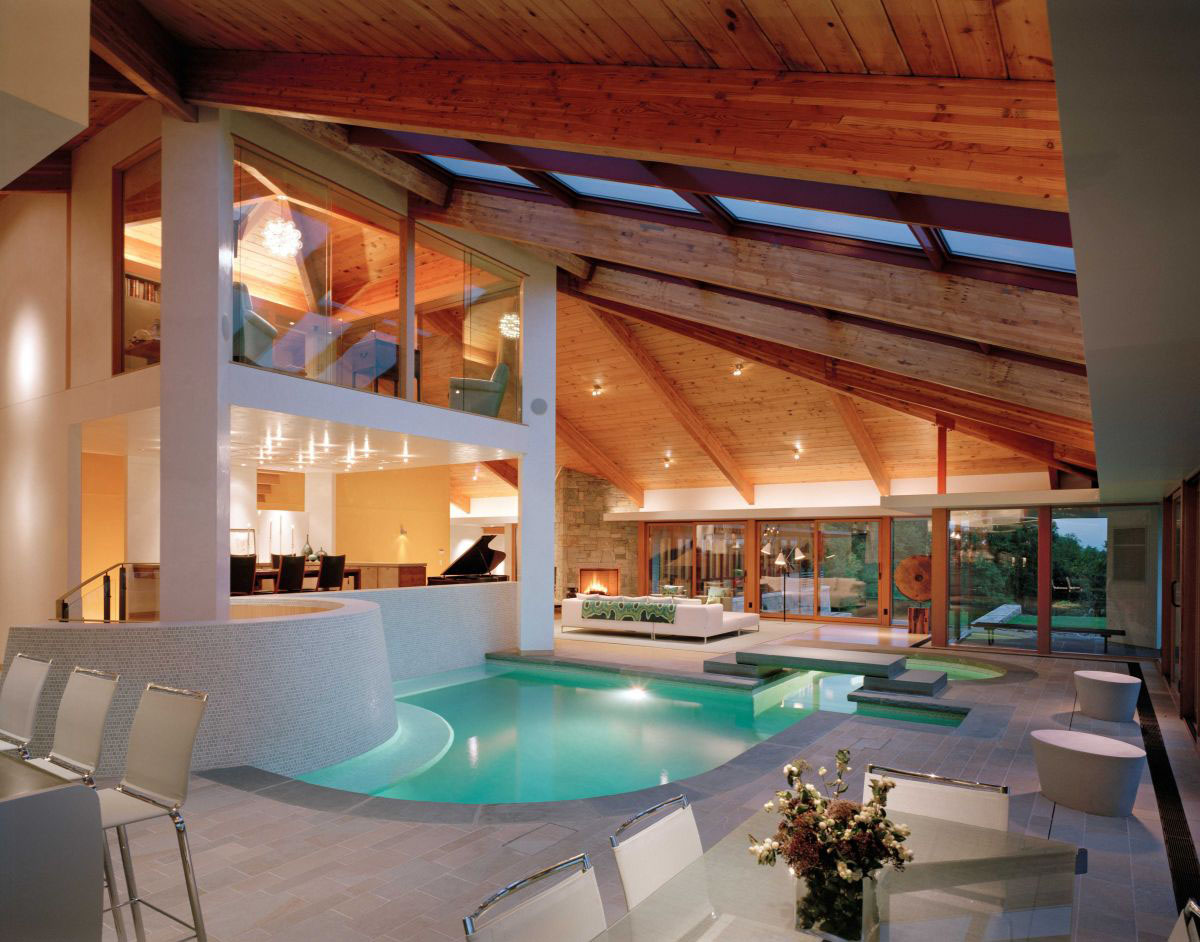 Designed by Ike Kligerman Barkley Architects, the contemporary renovation of the Lookout House in Fairfield County, Connecticut brings warmth to the home with architectural design in the spirit of Frank Lloyd Wright.
An indoor swimming pool in the main living area is the central focal point of the house. There is also an outdoor swimming pool with views of the Connecticut countryside.
The main living space is simplified with a contemporary palette using materials such as bamboo, bluestone and glass tile.
The structure of the house is built with stone and wood. An extension was added during the renovation, and a glass bridge connects the main house to the new master bedroom.