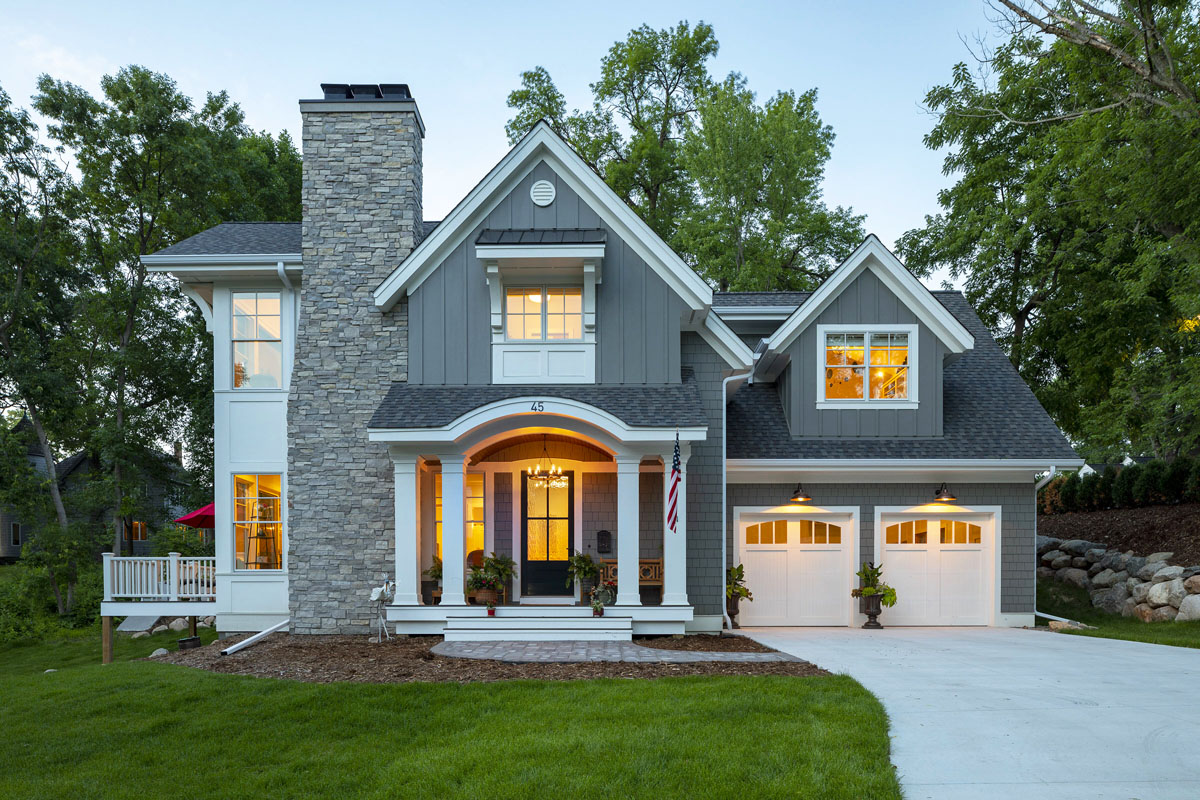 This beautifully constructed contemporary home in Excelsior, Minnesota offers views of Lake Minnetonka and many smartly designed details.
There is a hidden secret room behind a wall of bookshelves, a cozy sleeping nook and every inch of the home is efficiently utilized.
Built by Mark D. Williams Custom Homes, the thoughtfully planned spaces make this home feel relaxing and luxurious.