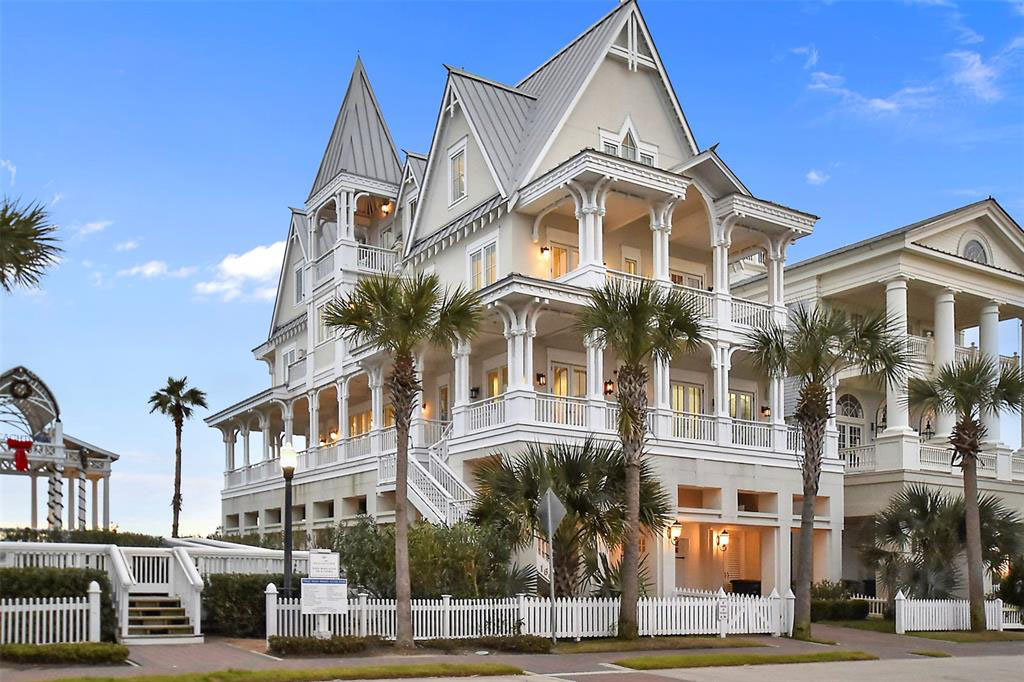 This beautiful grand house occupies one of the most prominent lots in Beachtown, Galveston, Texas. The master plan community was designed by world-renowned town planners Duany Plater-Zyberk & Company, the creators of the New Town project Seaside, Florida as well as the coveted communities of Rosemary Beach and Alys Beach in Florida.
The architecture of the homes in this hidden oasis was inspired by Galveston's rich architectural heritage. This majestic home at 1609 Seaside Drive is a landmark in Beachtown. 
Designed by architect Milosav Cekic and built by Gulf Coast Custom Homes, the coastal style house features both Victorian and Gothic elements inspired by some of the stately historic houses on Galveston Island.
Cekic noted, "The home's principal massing is Gothic in character and exhibits strong verticality. Twin posts on the porches, open rafters and eave detailing, vertically proportioned windows and doors, steep angled roof, ridge pieces, and roof detailing – all contribute to create a slender and elegant home."
The 5,200-square-foot home has 7 bedrooms, 7.5 bathrooms and an elevator. Guest can enjoy the serene beach vistas on wrap-around porches and balconies.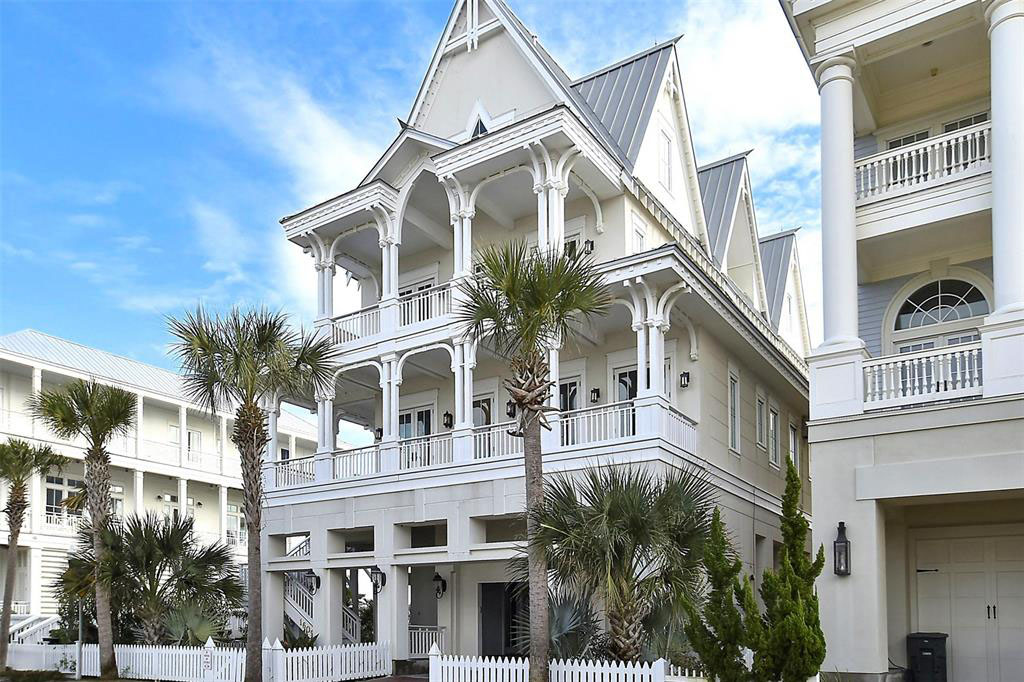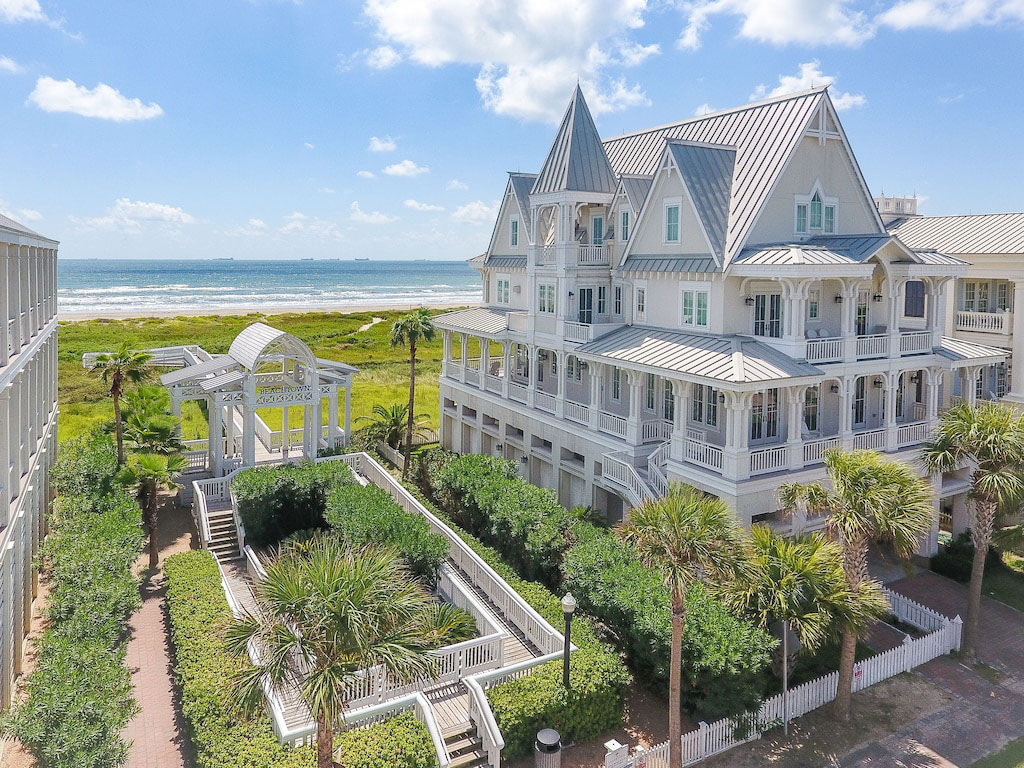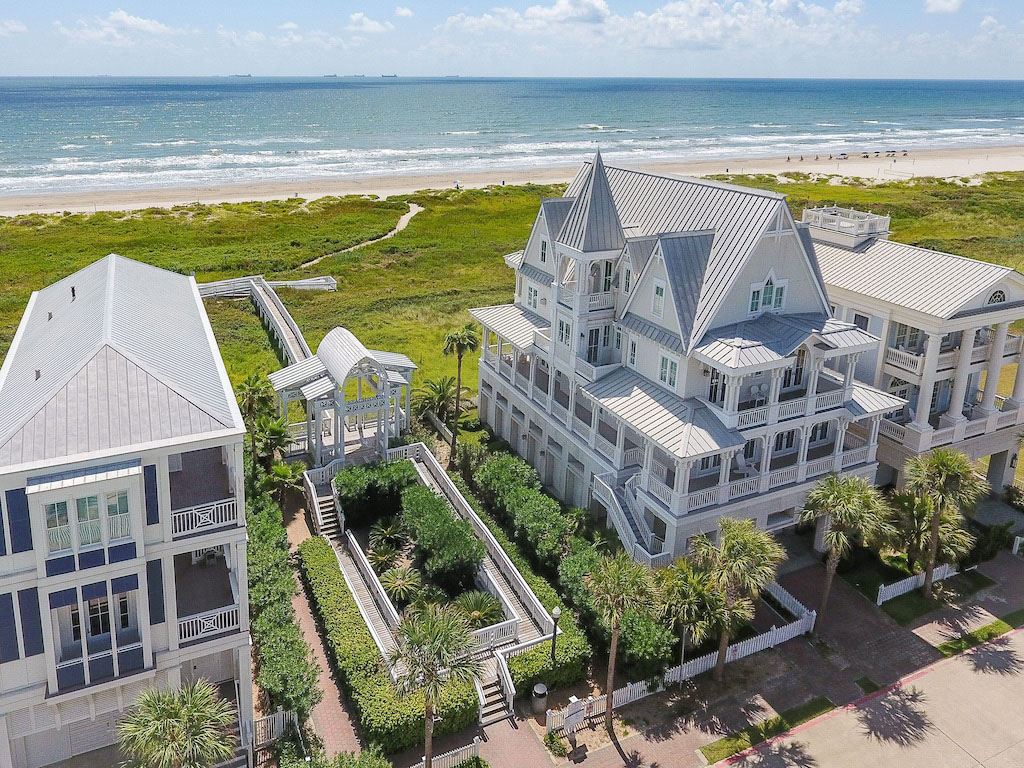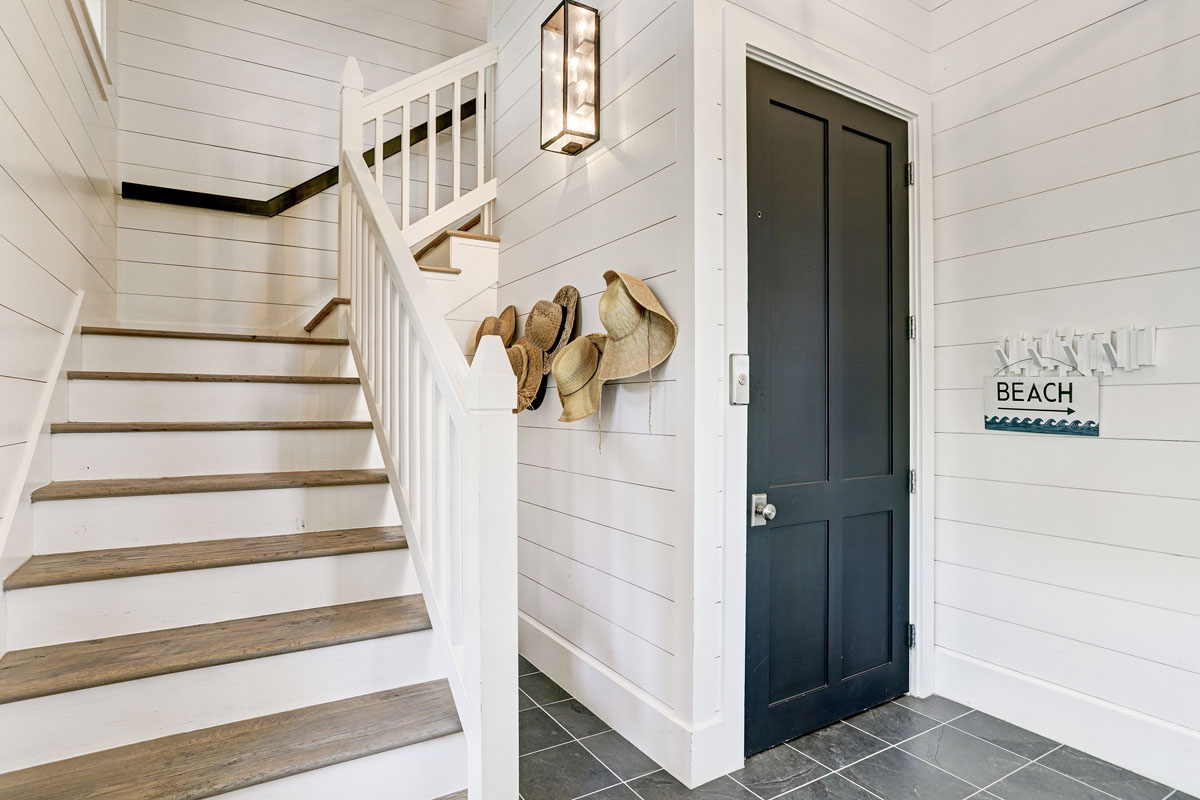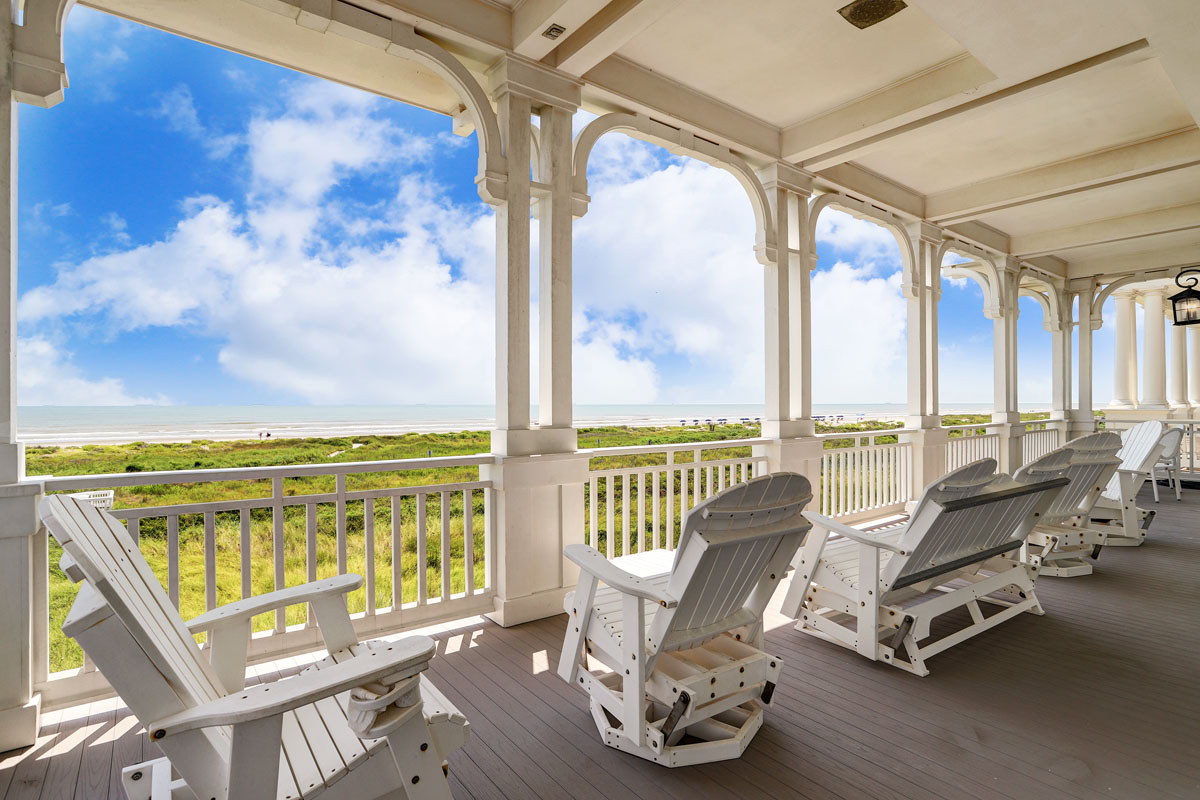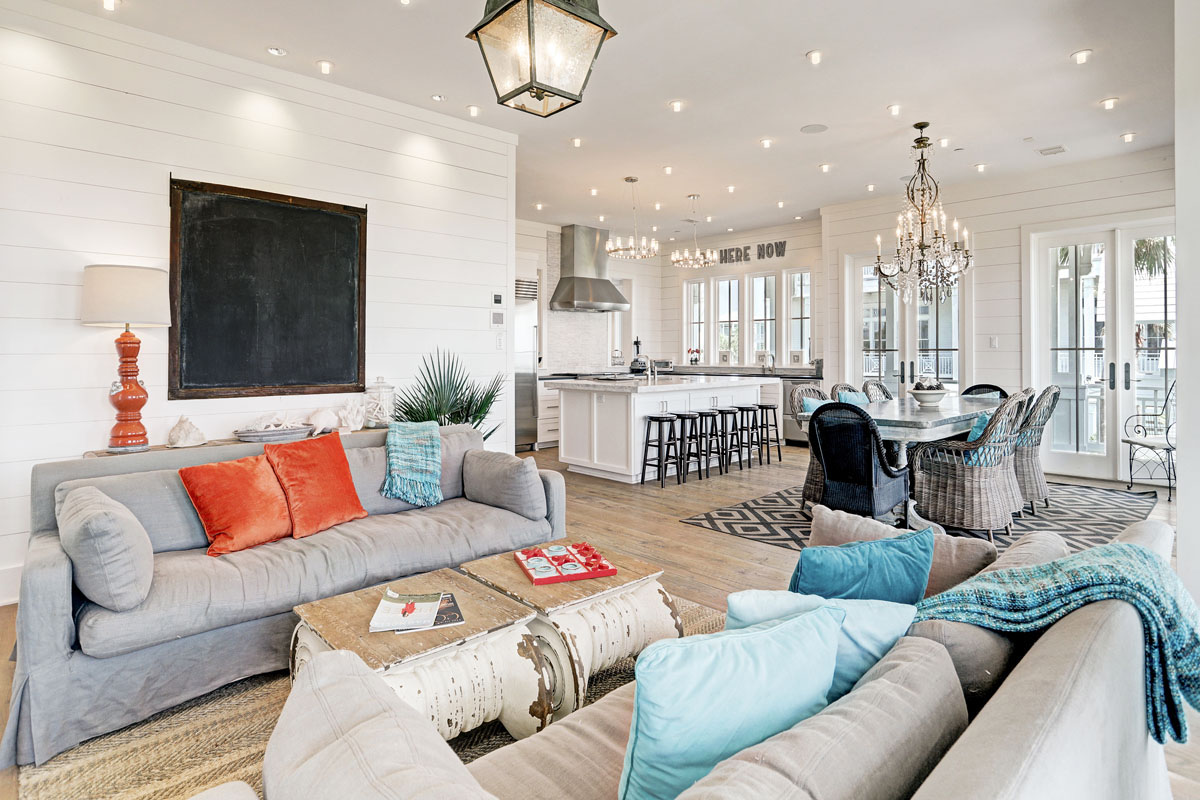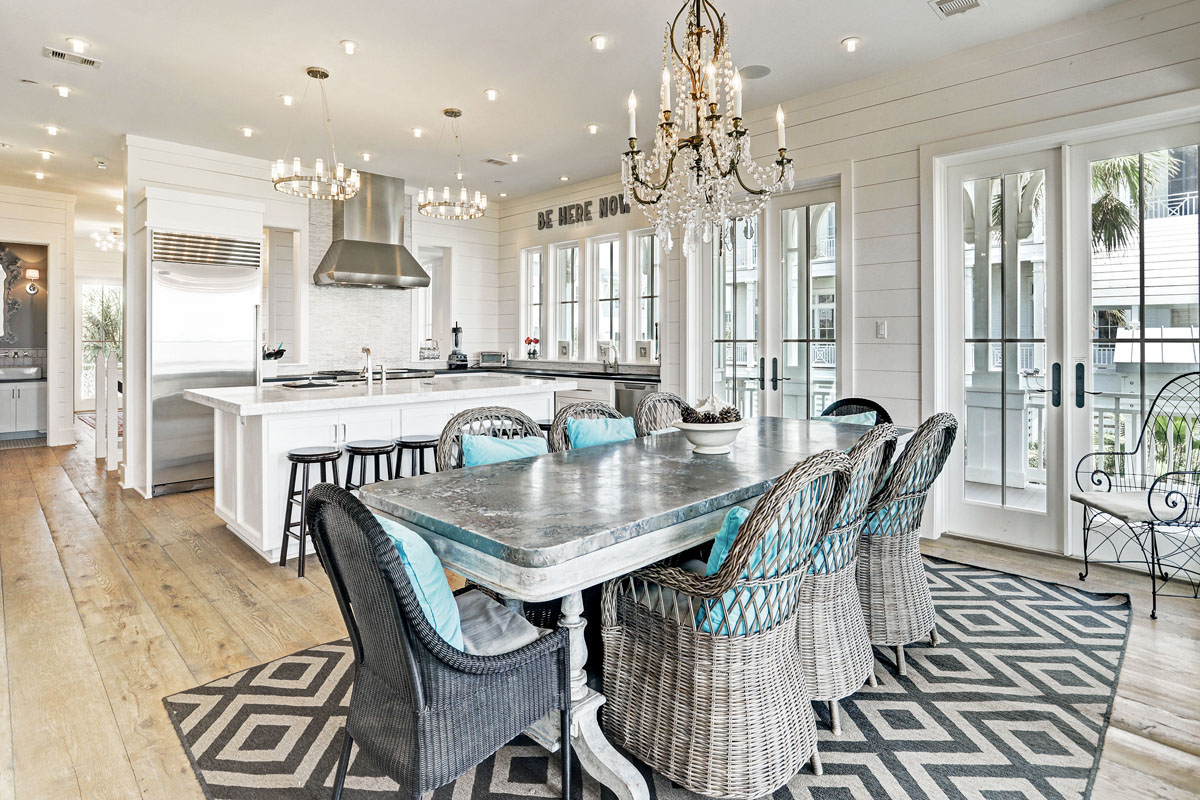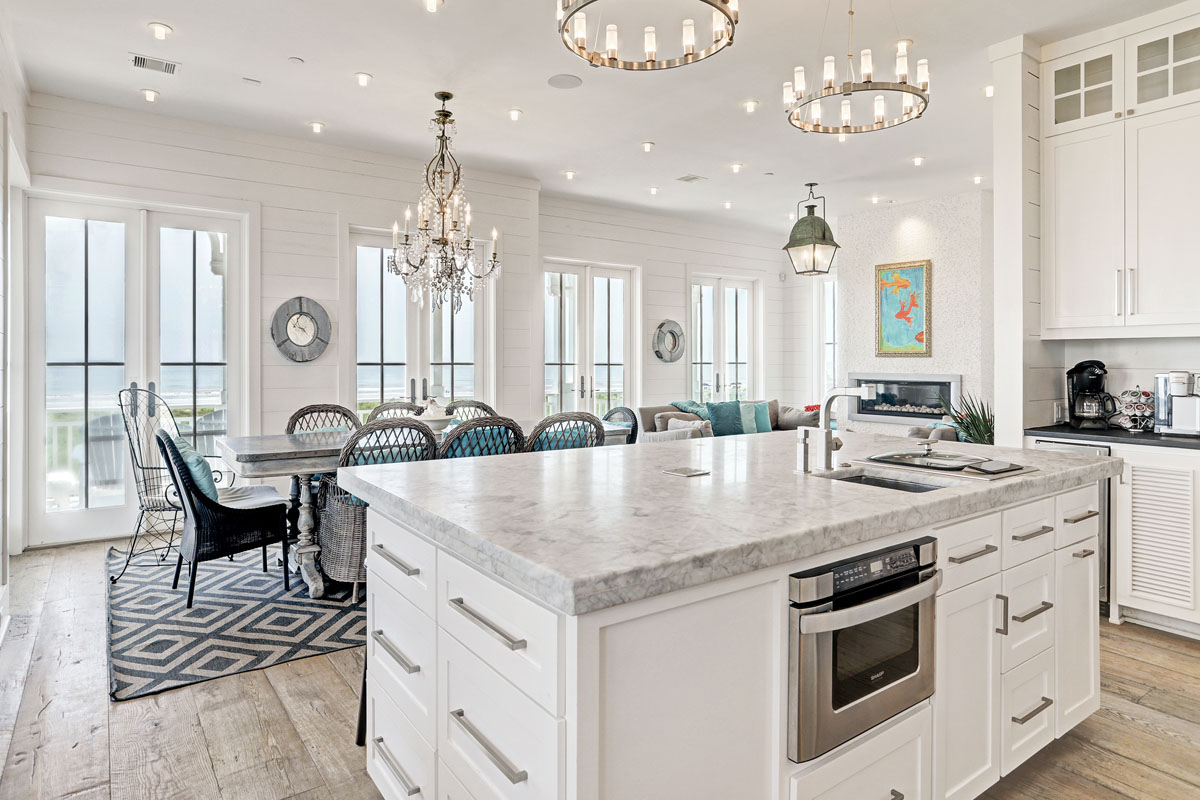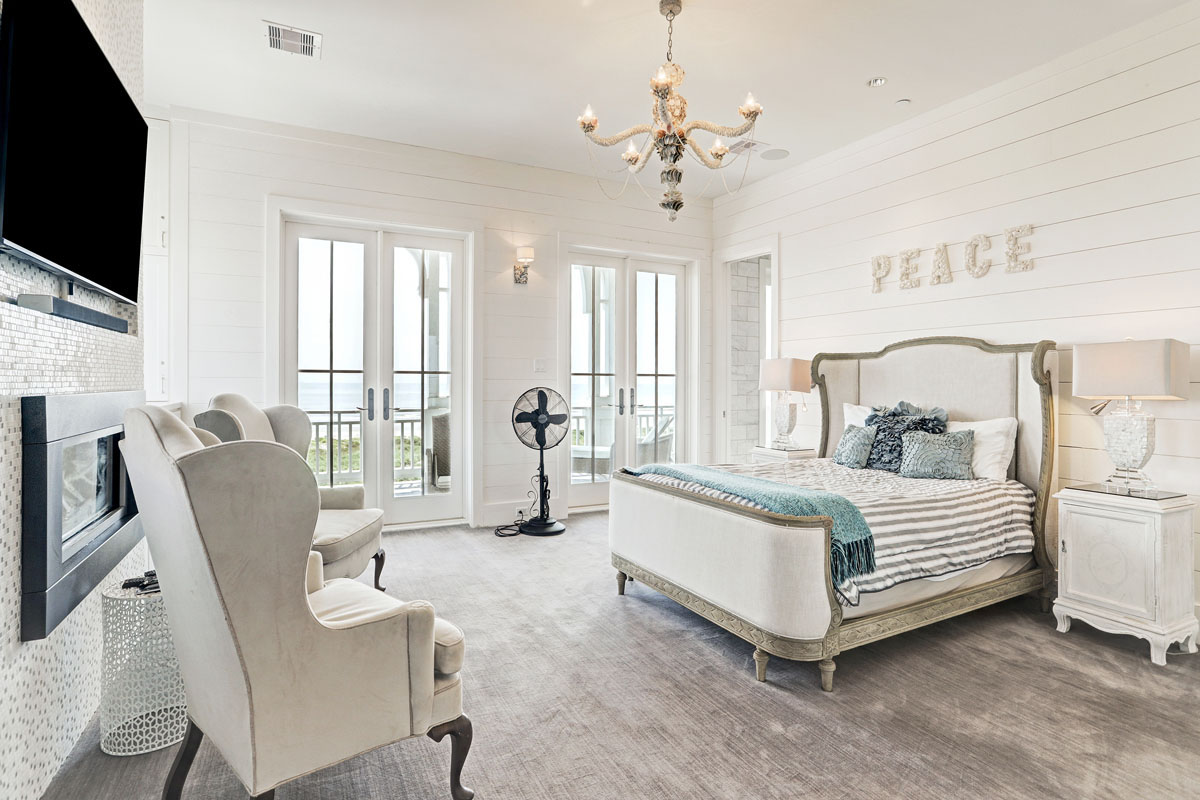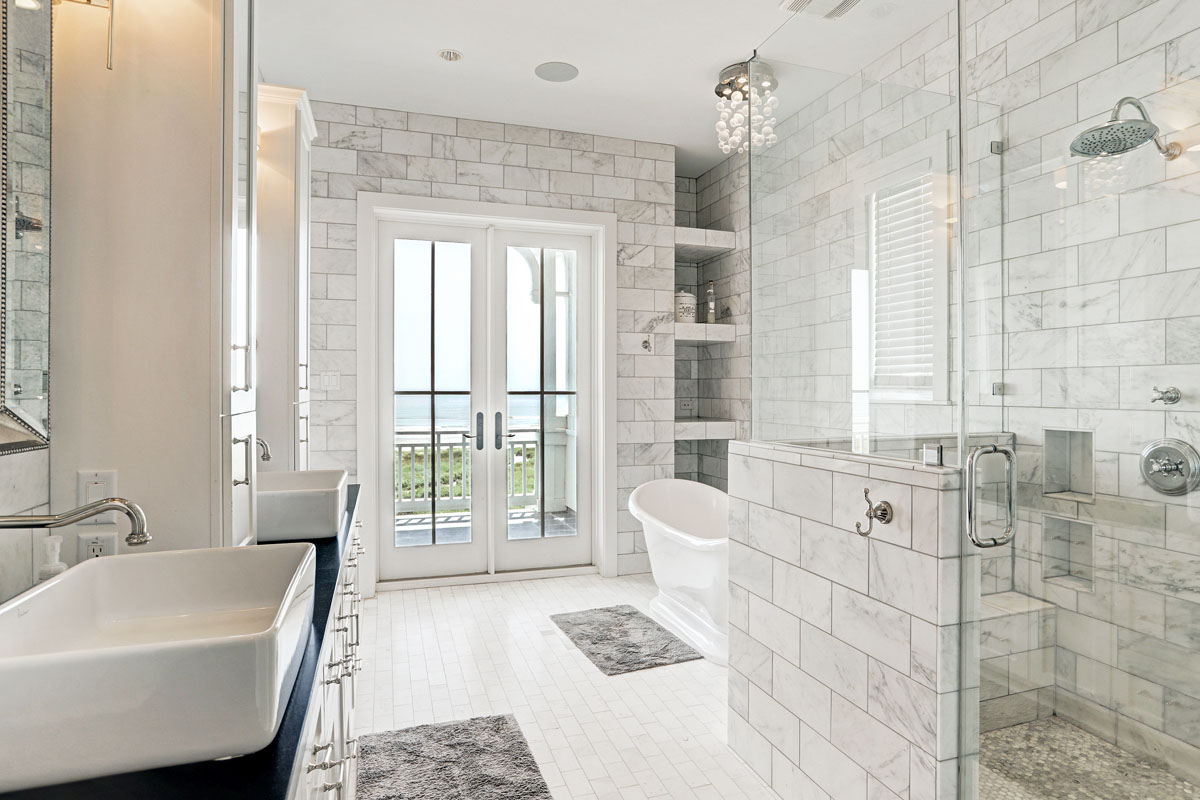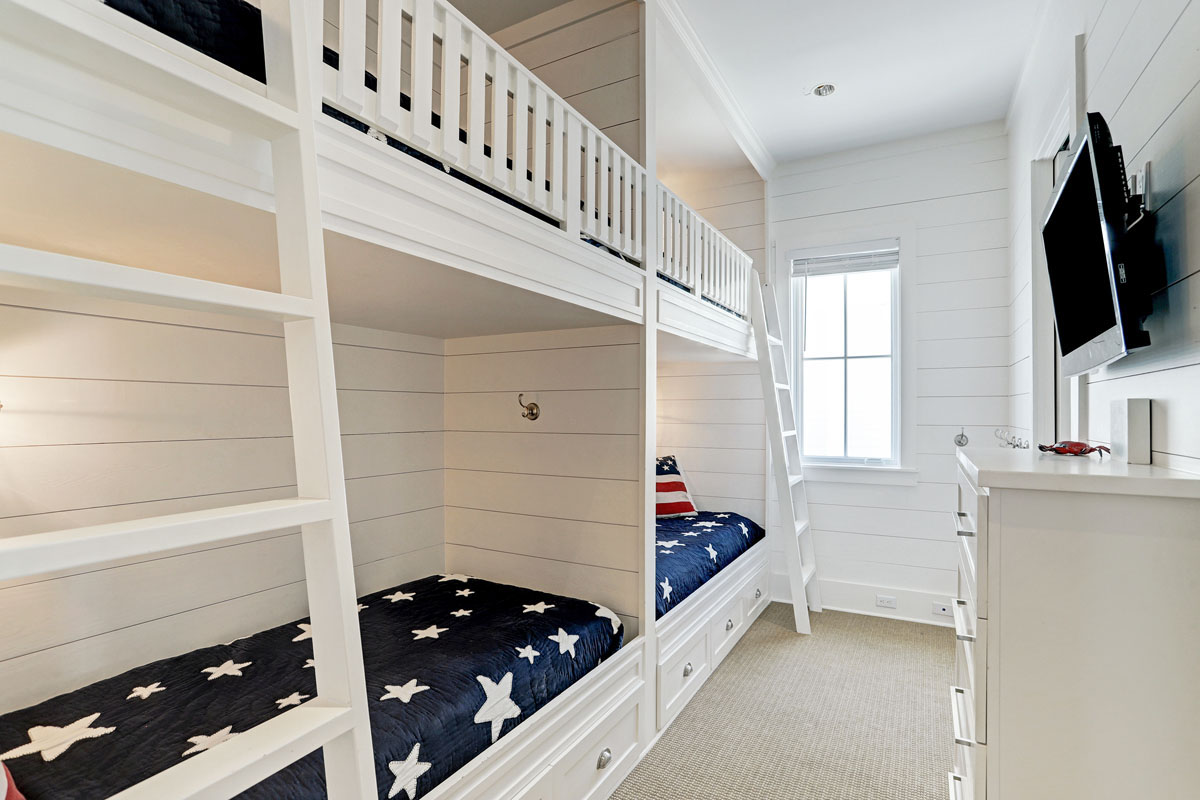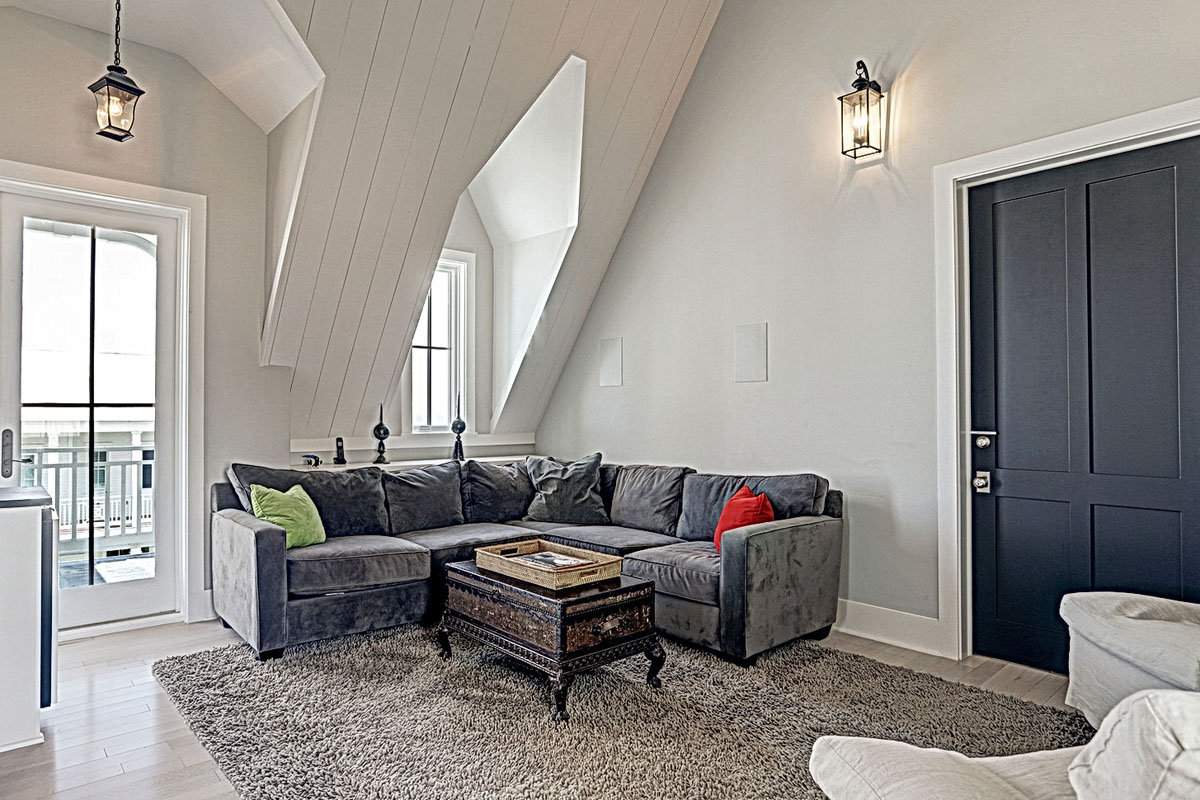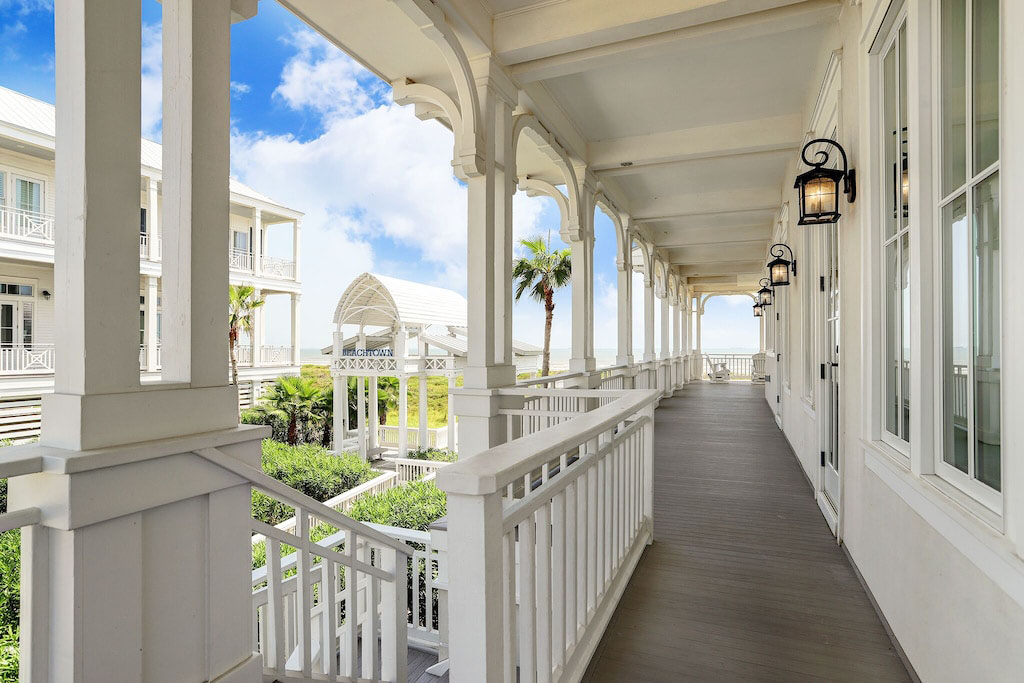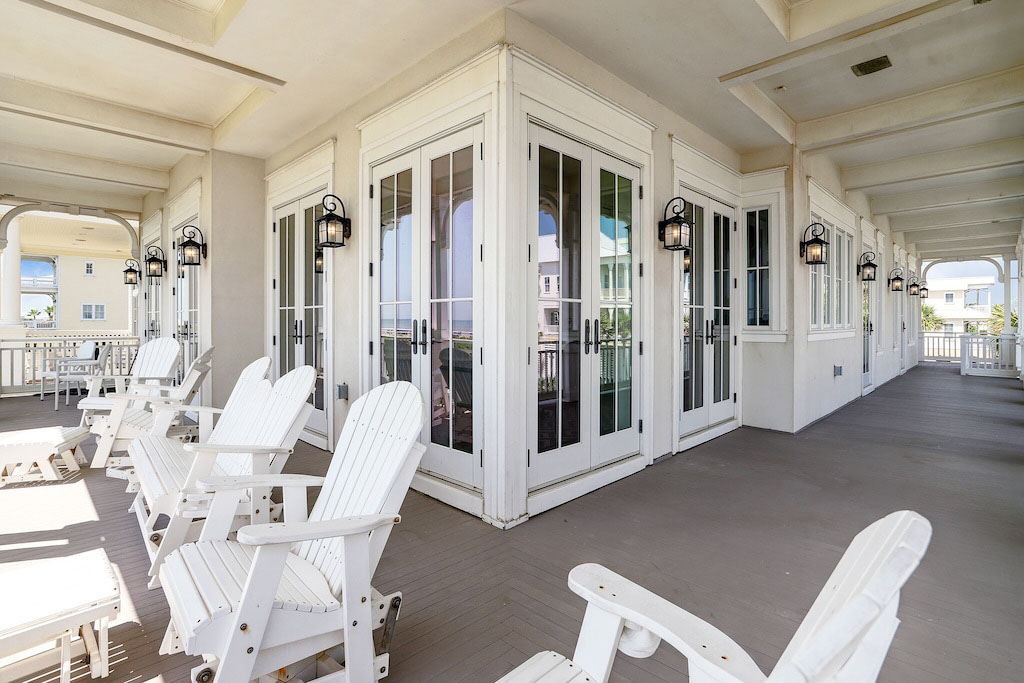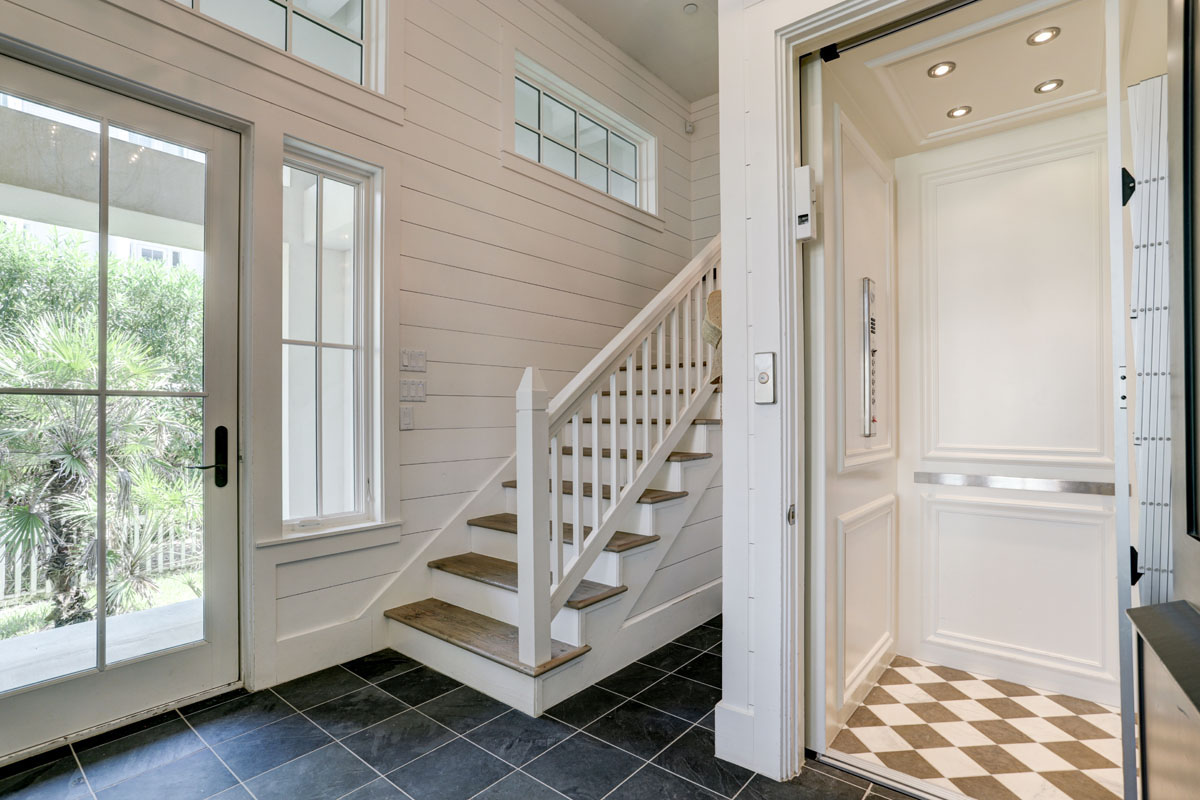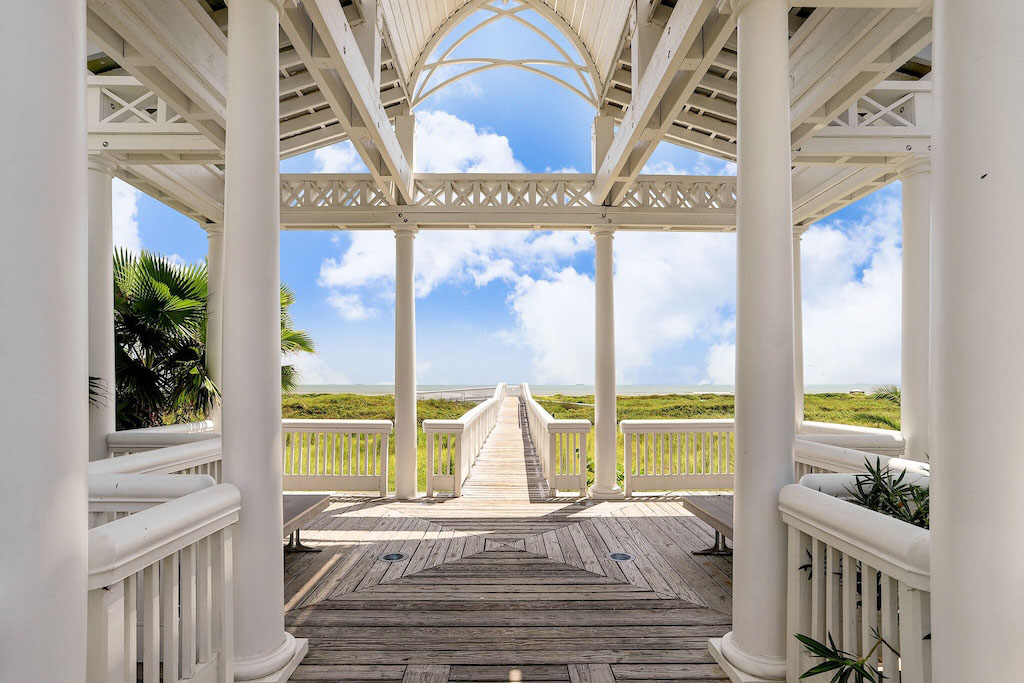 The Town Center is just a short stroll from the house, featuring the Porch Café, a private pool, walkways, ice cream shop and more.