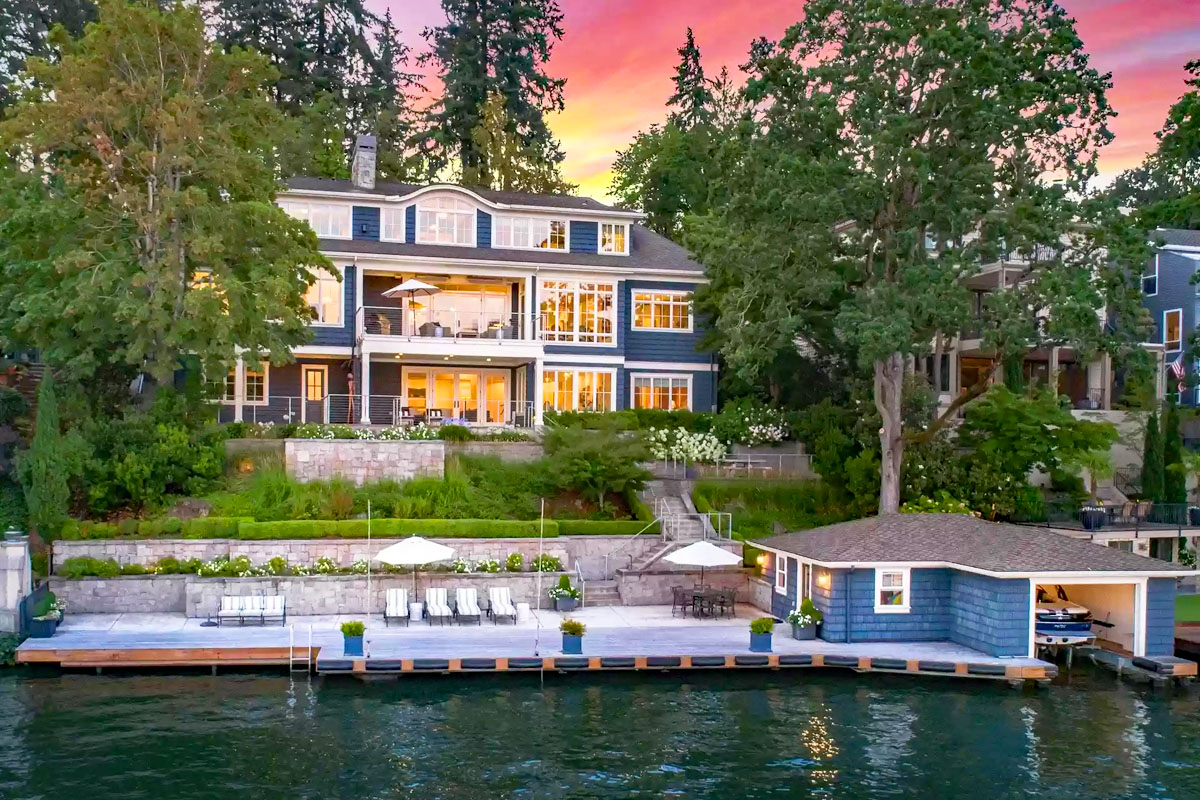 This designer custom home in Lake Oswego, Oregon features beautiful landscaped terraces and a dockside patio.
The property offers over 100 feet of lake frontage with a private dock and boathouse.
The contemporary interior has large windows in every room that take advantage of the amazing view of Oswego Lake.