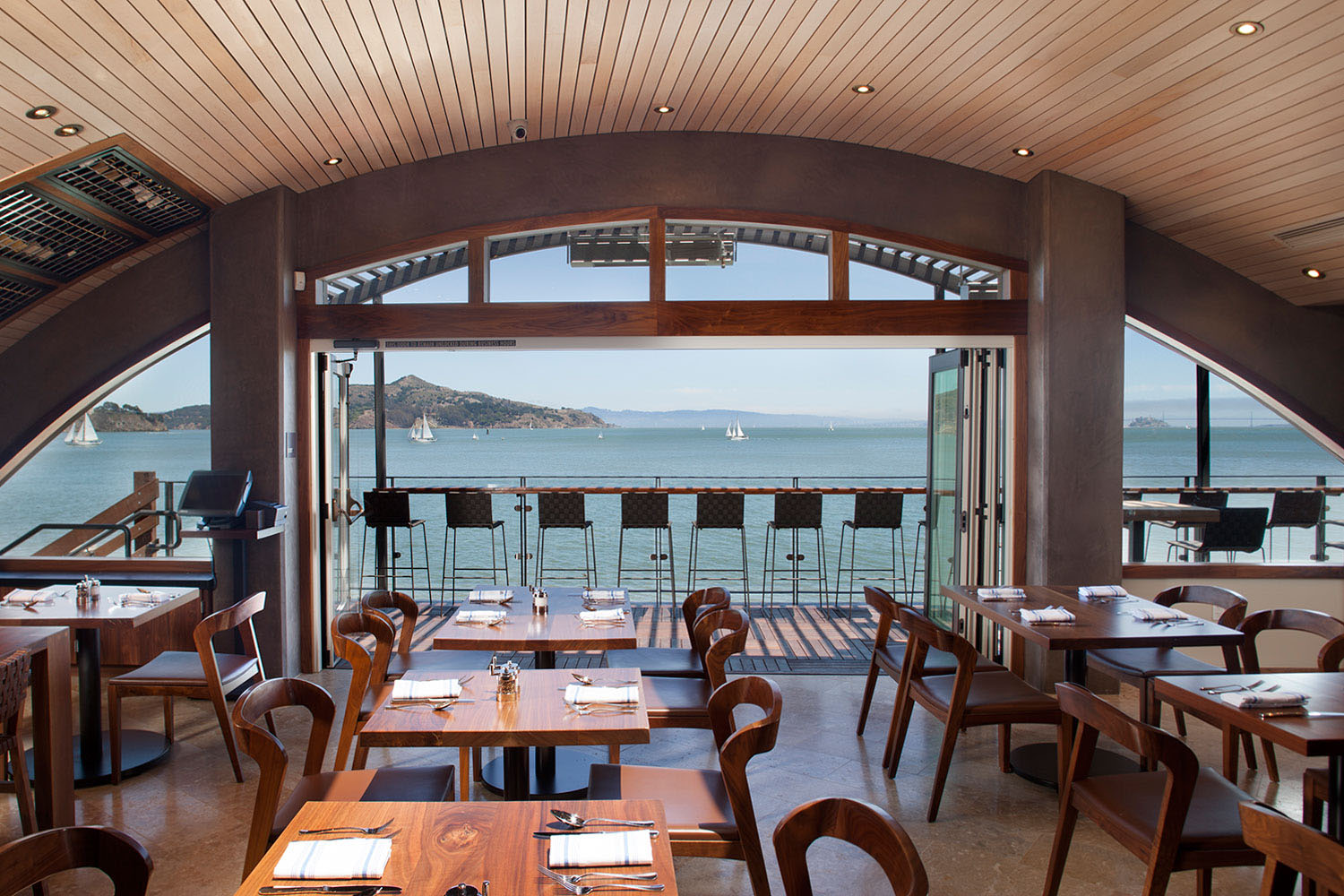 Barrel House Tavern located on Bridgeway Avenue in Sausalito, California in the San Francisco Bay Area has undergone a renovation that took nearly two years, resulting in incredible craftsmanship throughout the restaurant.
Designed by CCS Architecture, the restaurant features 140 seats, an enormous Carrera marble bar, a cozy lounge, wood fired pizza oven, and waterfront seating with breathtaking views of the Bay and San Francisco beyond.
Originally built in the 1900's, the space was once the original ferry terminal that shuttled passengers from Sausalito to San Francisco before the opening of the Golden Gate Bridge.
The renovation retains the historical characteristics, including the handcrafted reclaimed maple ceiling that curls in like a barrel, expansive windows and a deck overlooking the water.