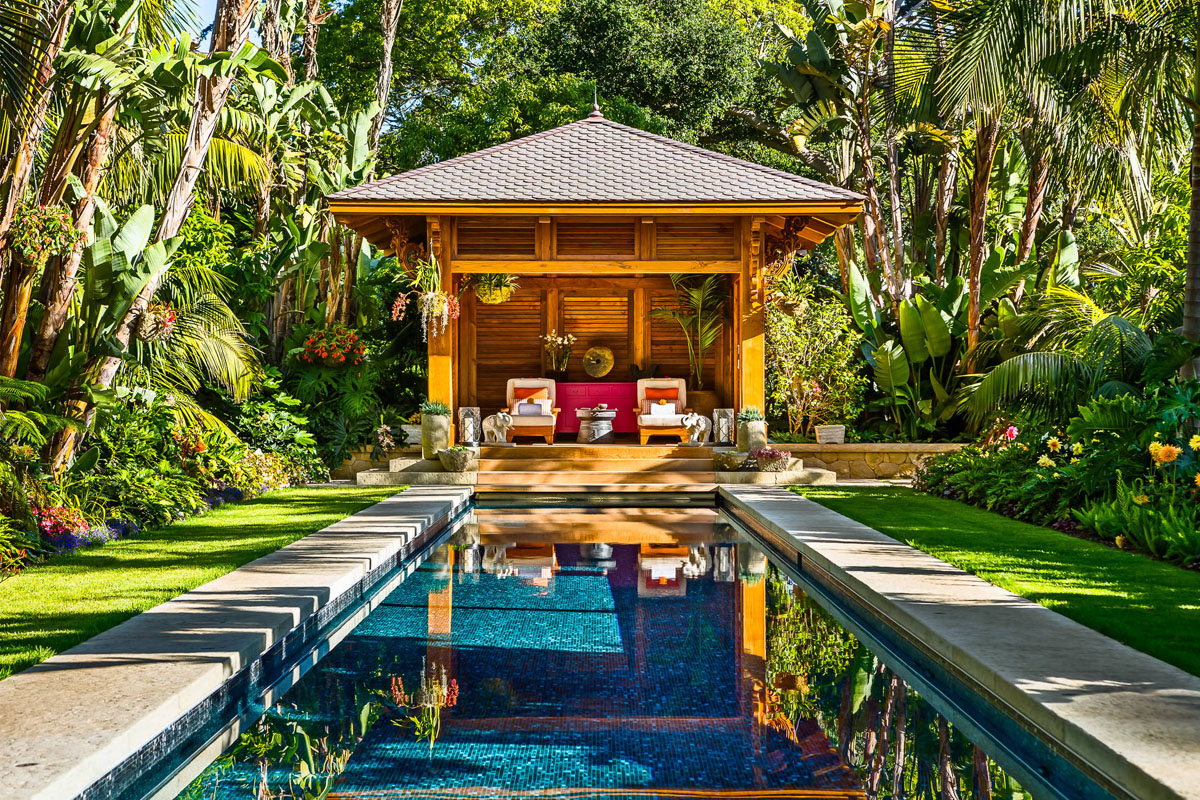 Tucked in a secluded corner of a beach house in Santa Barbara, California, this dreamy oasis features an open-air teak folly and a lap pool that also serves as a reflecting pool.
Designed by Neumann Mendro Andrulaitis Architects (NMA Architects), the structure was fabricated in Indonesia by Balinese craftsmen and shipped to California in pieces and reassembled on-site.
The lush landscaping, including eucalyptus trees and queen palms, creates a resort-like paradise with Zen vibe.