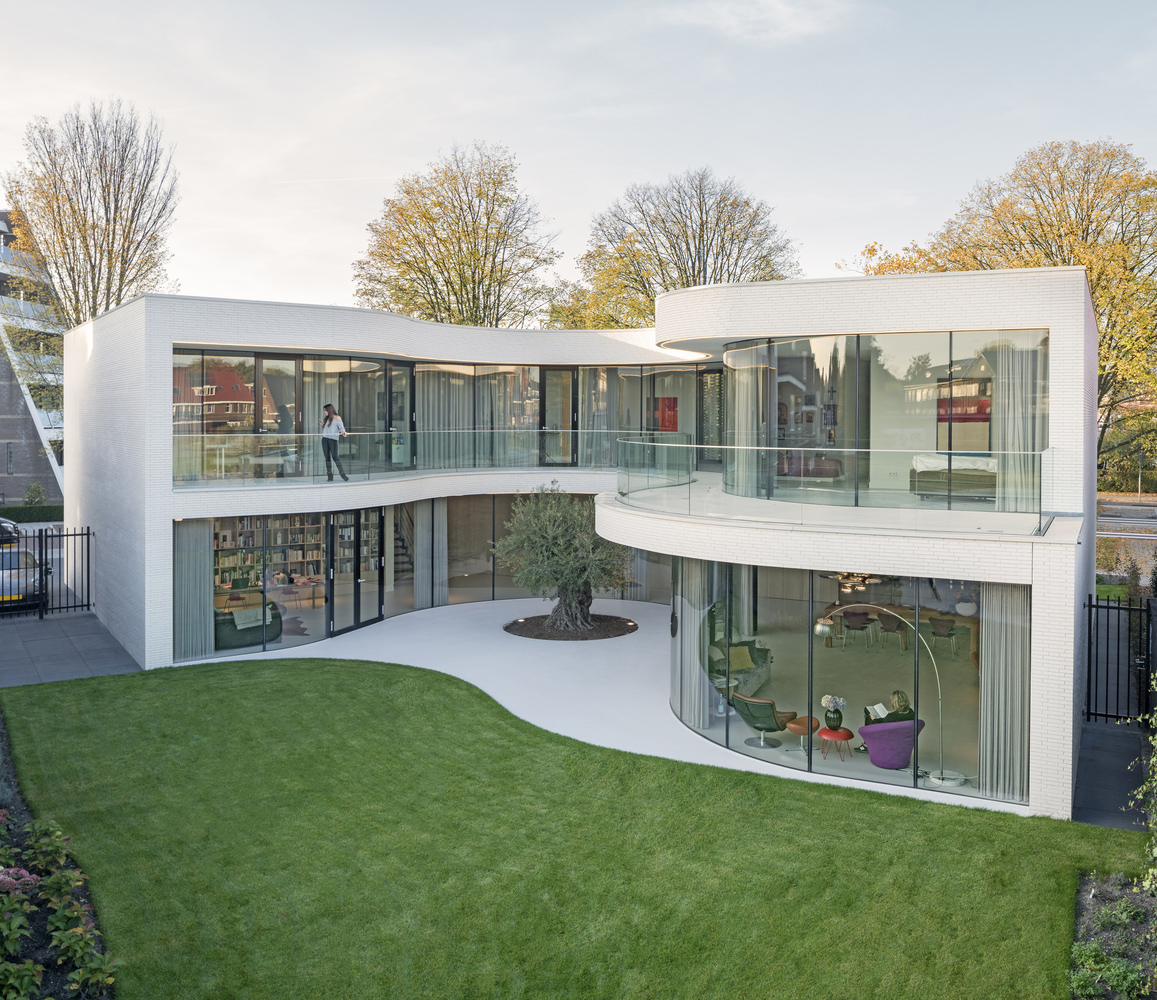 Hidden behind a white brickwork façade on a corner lot in Rotterdam, The Netherlands is a uniquely designed house by MVRDV with large curved windows facing an interior courtyard.
Casa Kwantes has 5,167 sq. ft. (480 sqm) of living space and balances municipality requirements for a retro style architecture by incorporating a contemporary take on 1930s modernism.
The entrance to the home is through a curved indent in a flat façade. Stepping into the home, it suddenly opens into the well-lit curved and fluid interior living spaces. An olive tree is the focal point of a curvaceous and carved out interior courtyard.
Solar panels on the roof produces enough energy for the house to run entirely on electricity.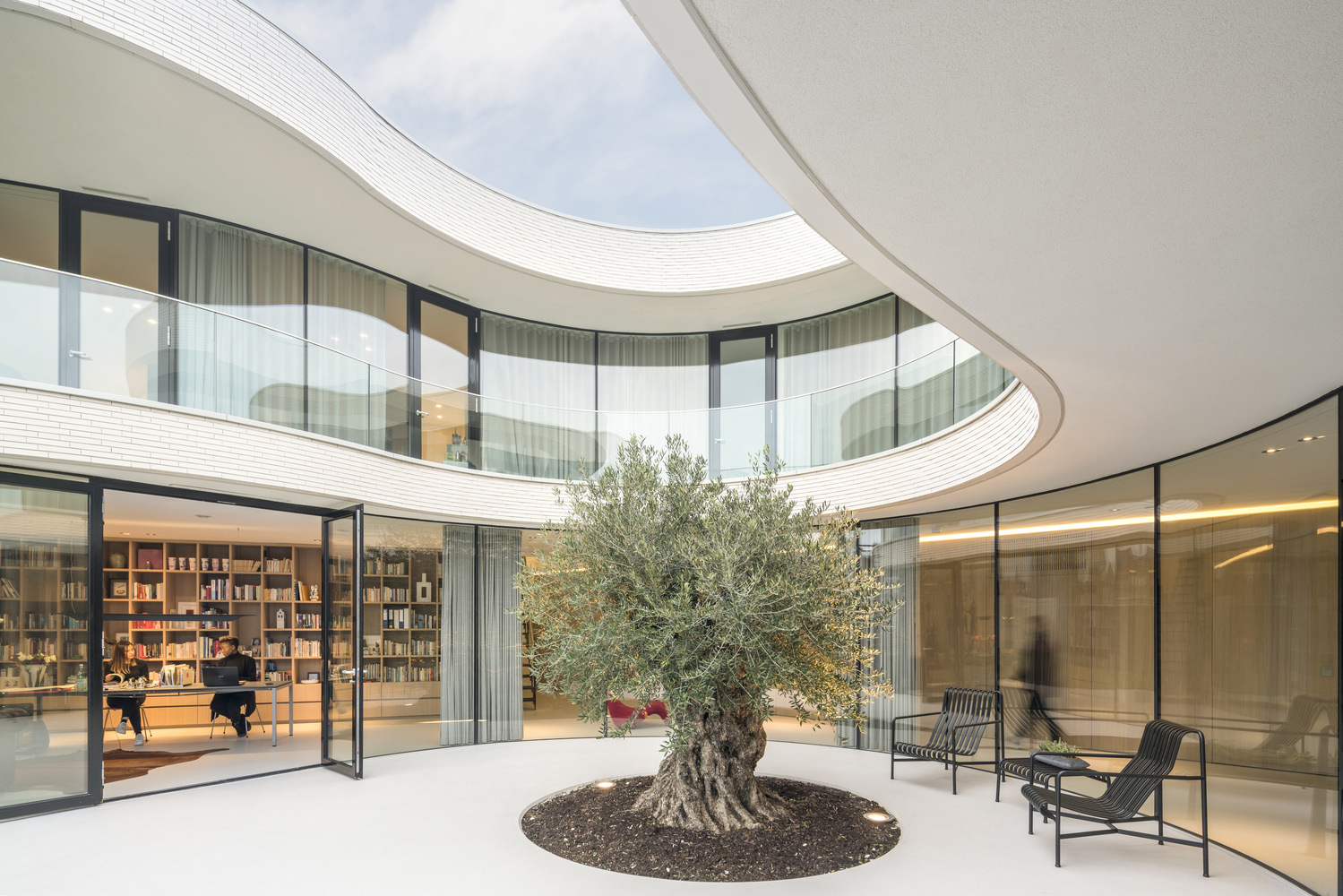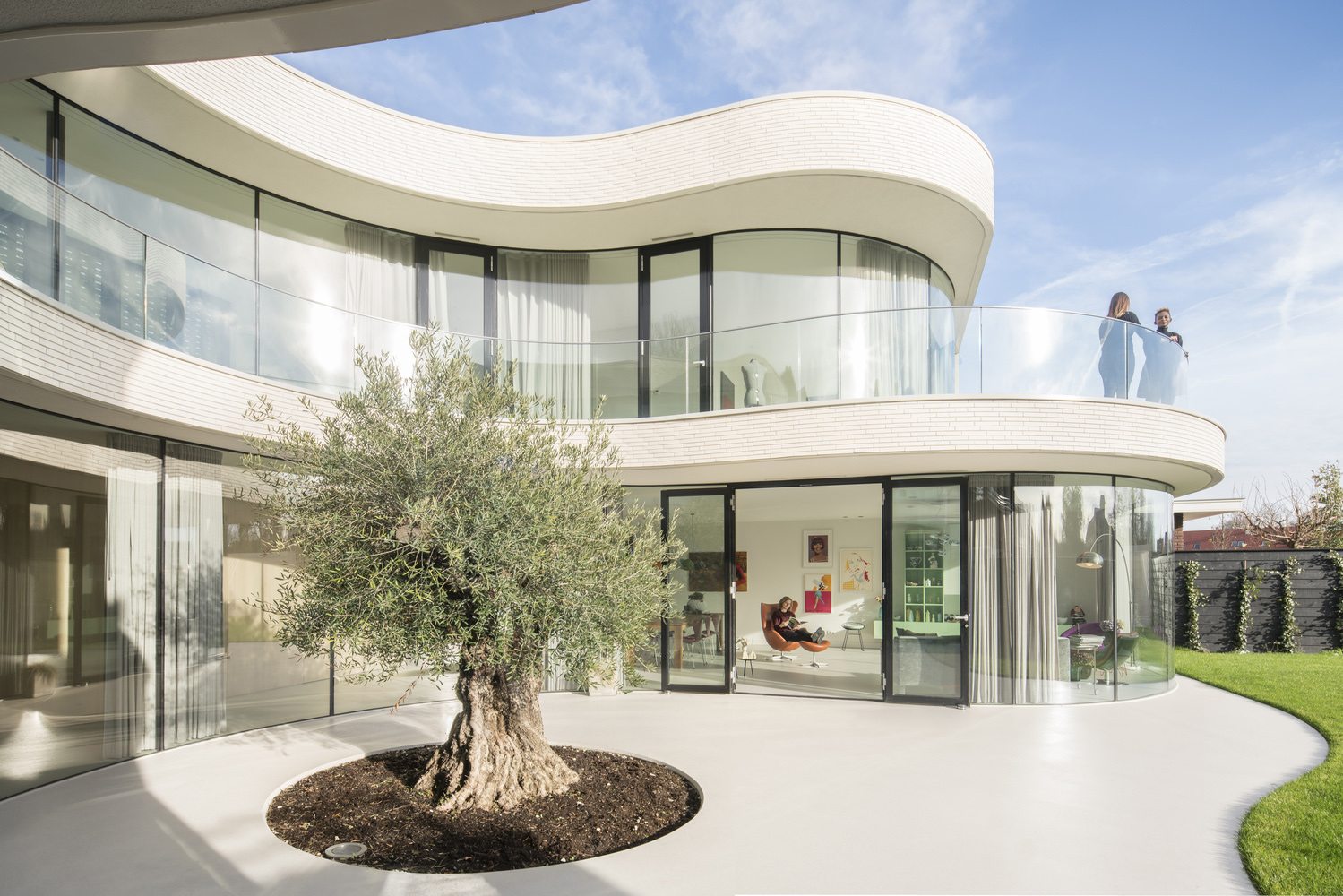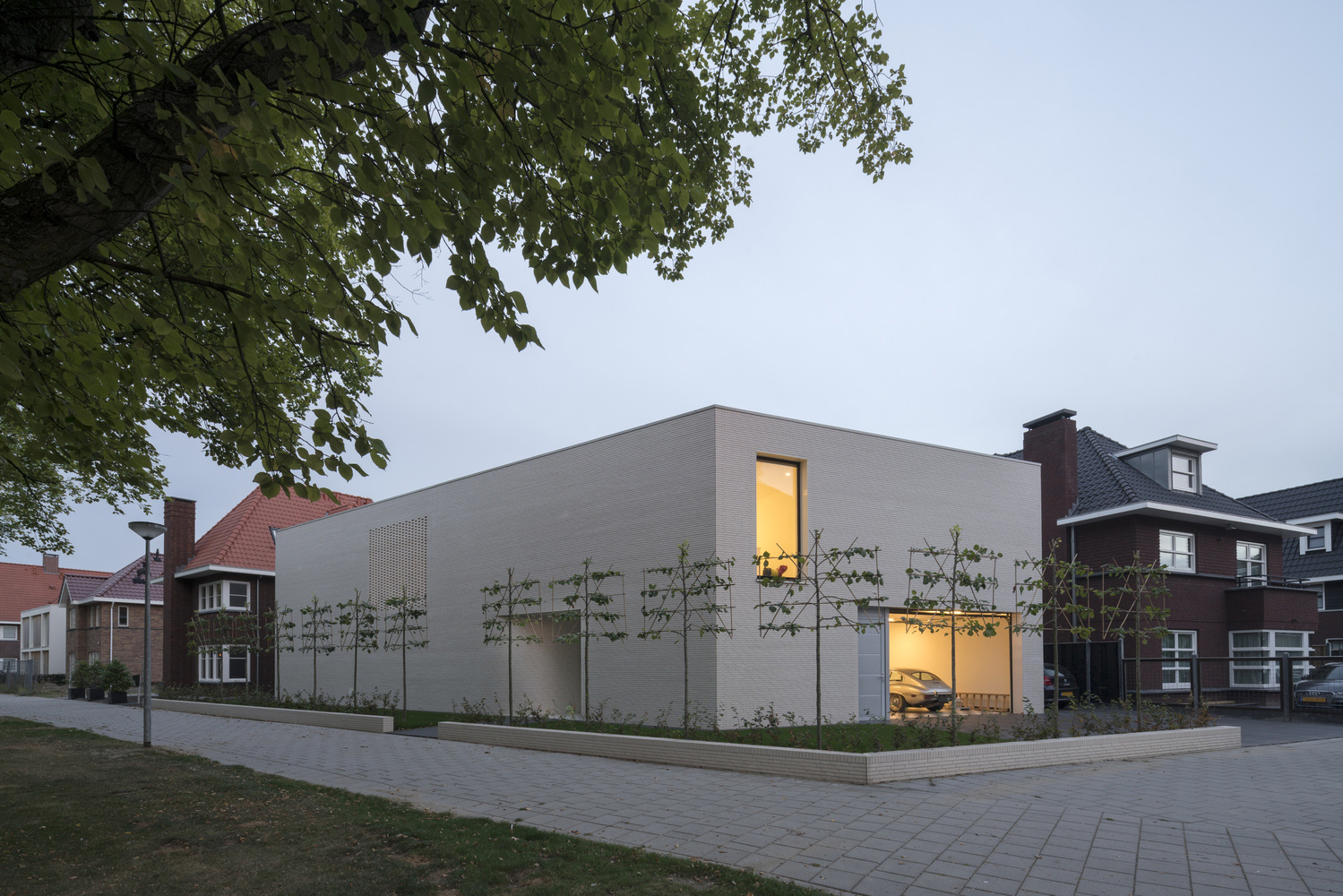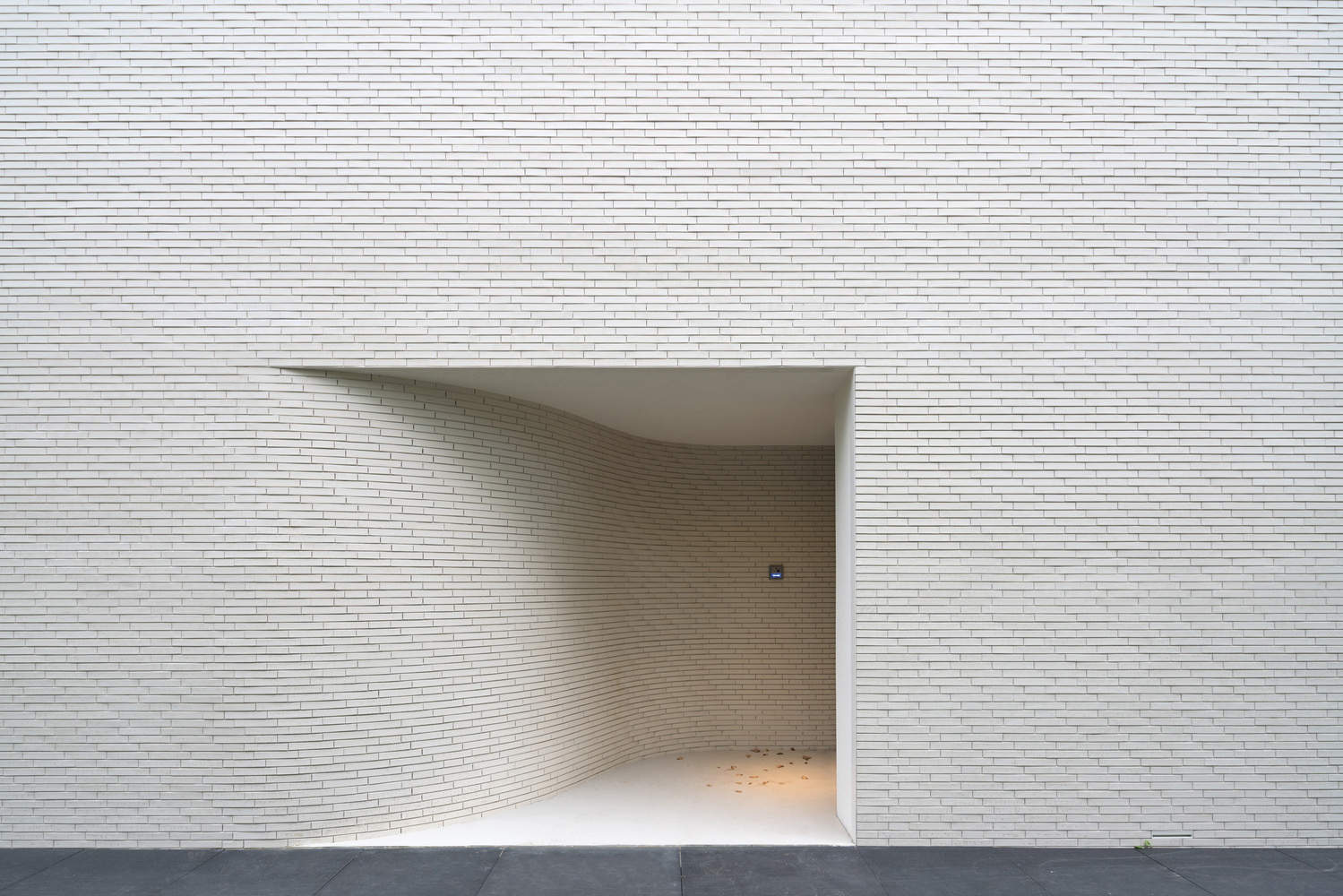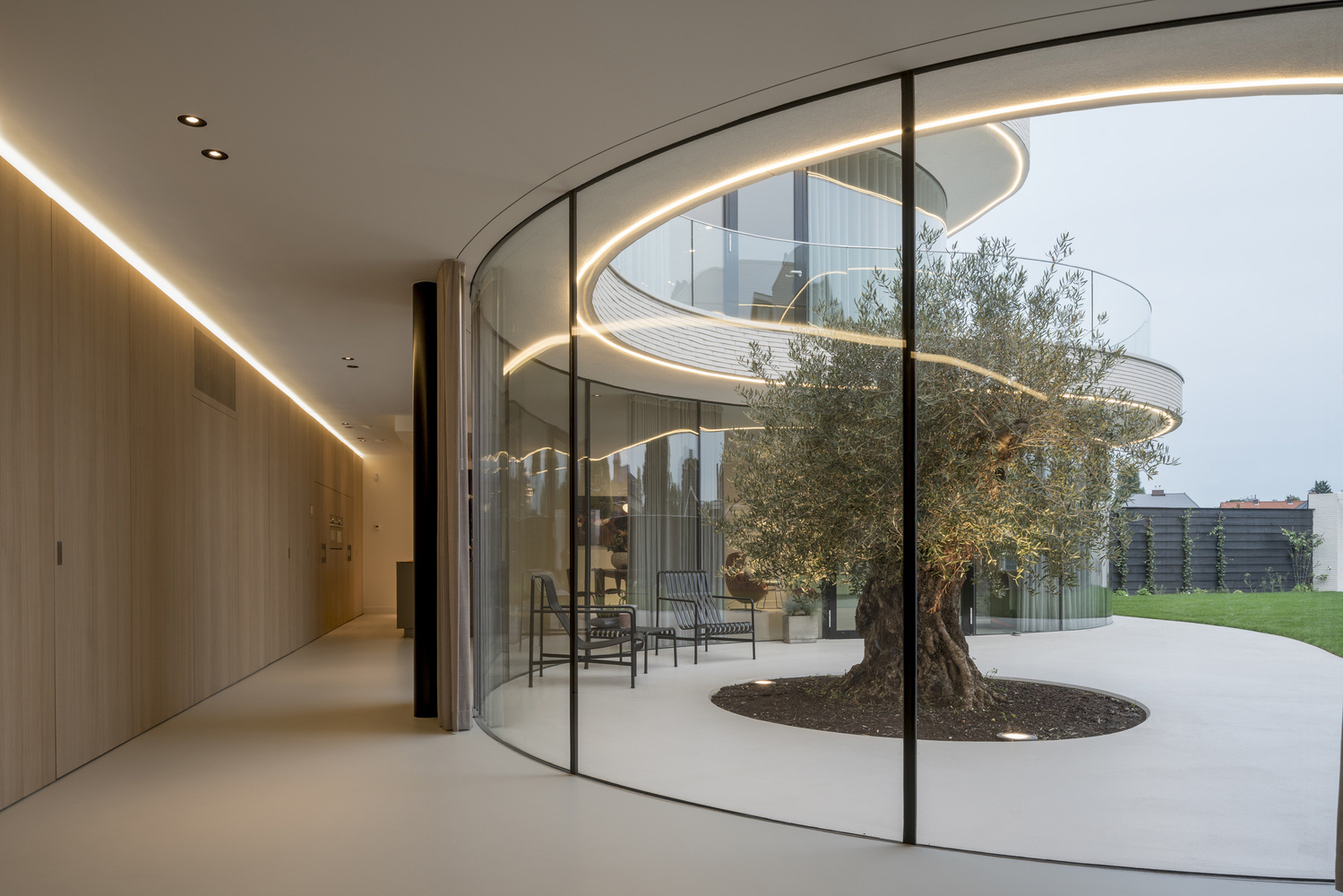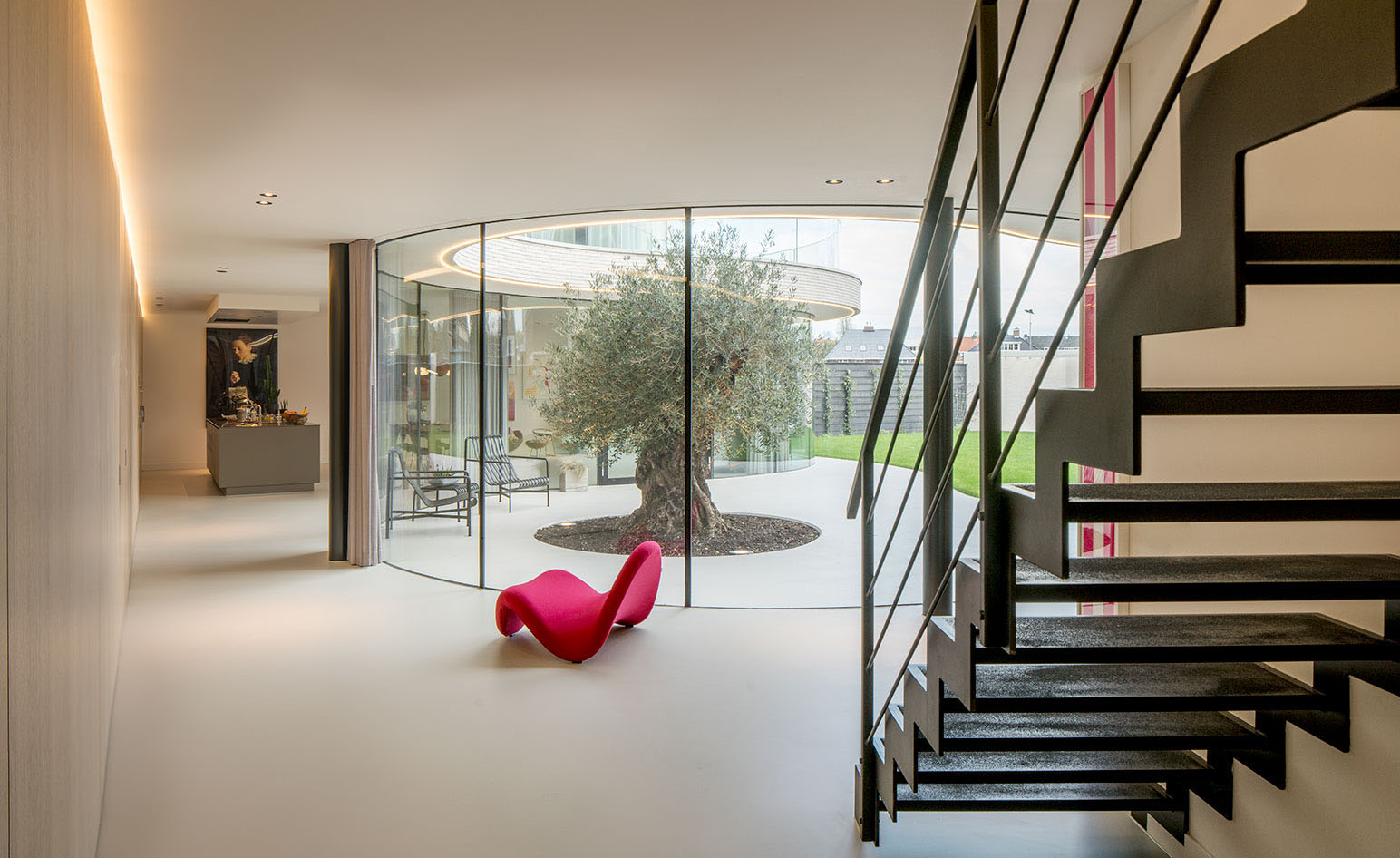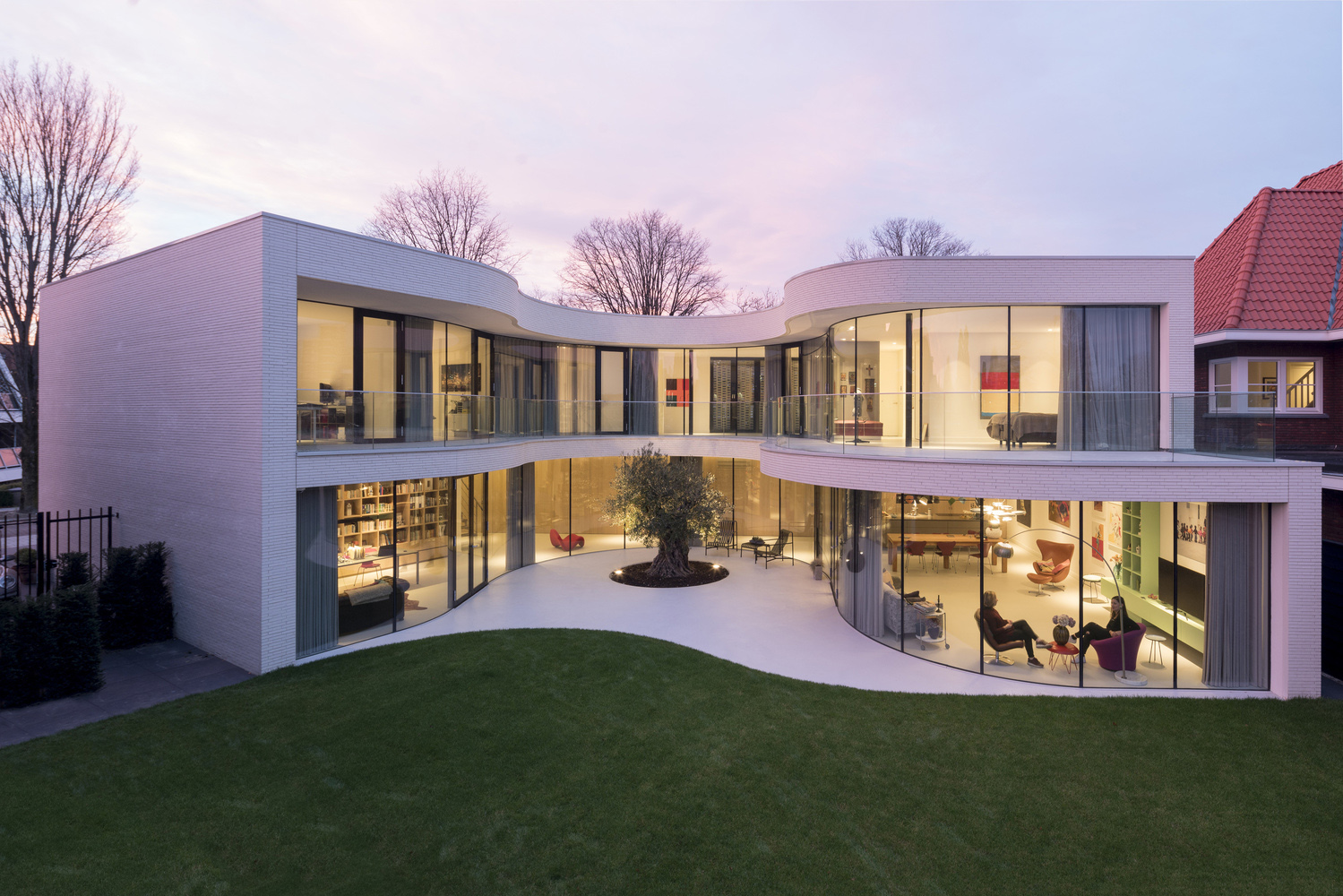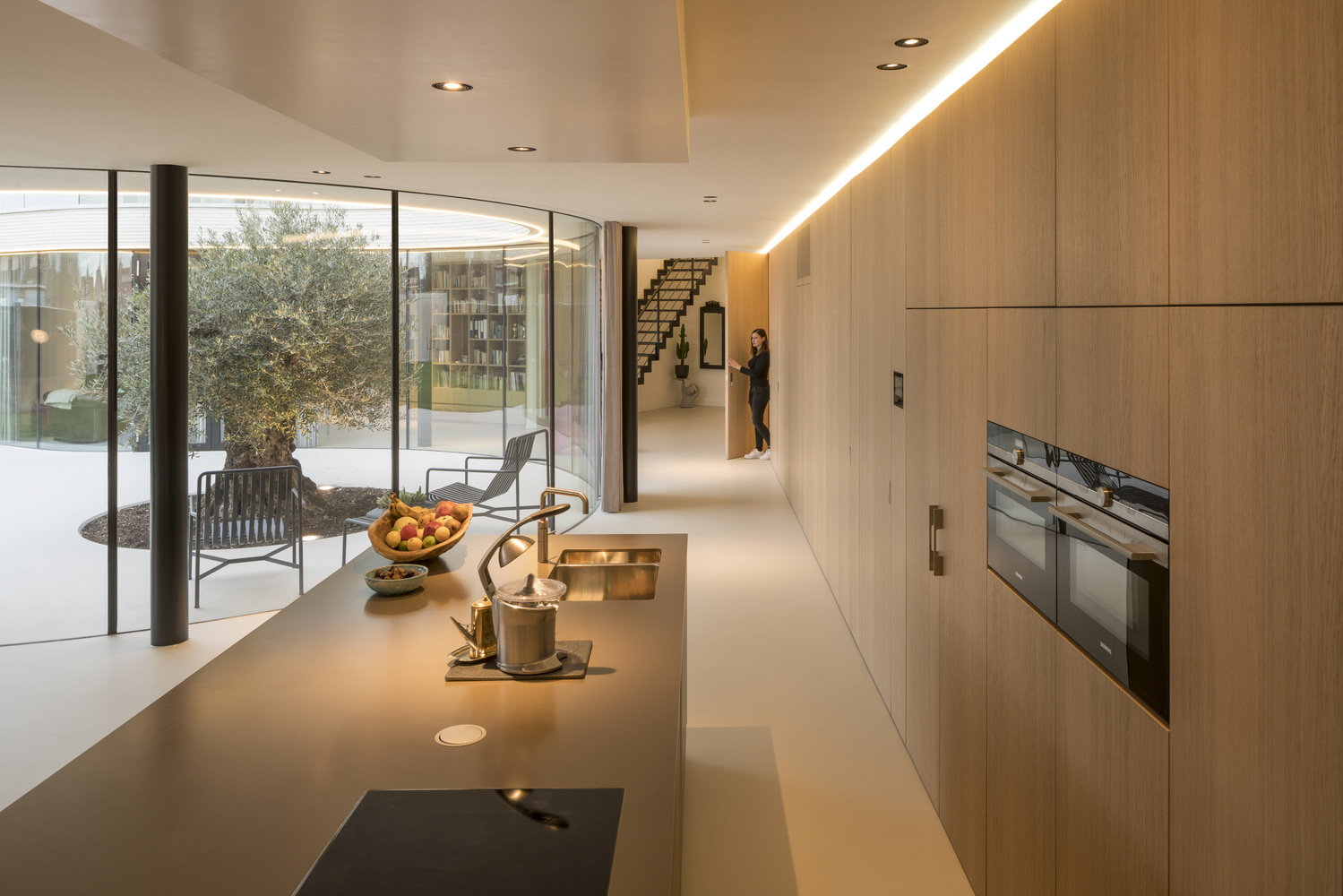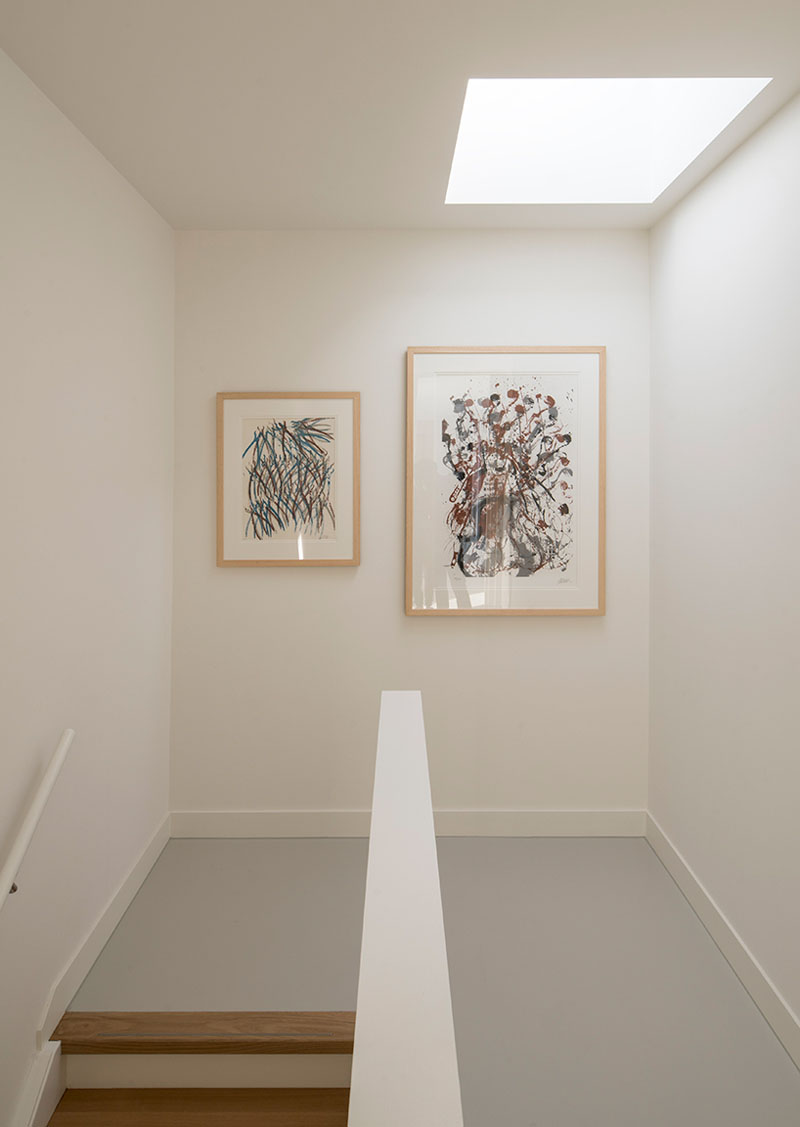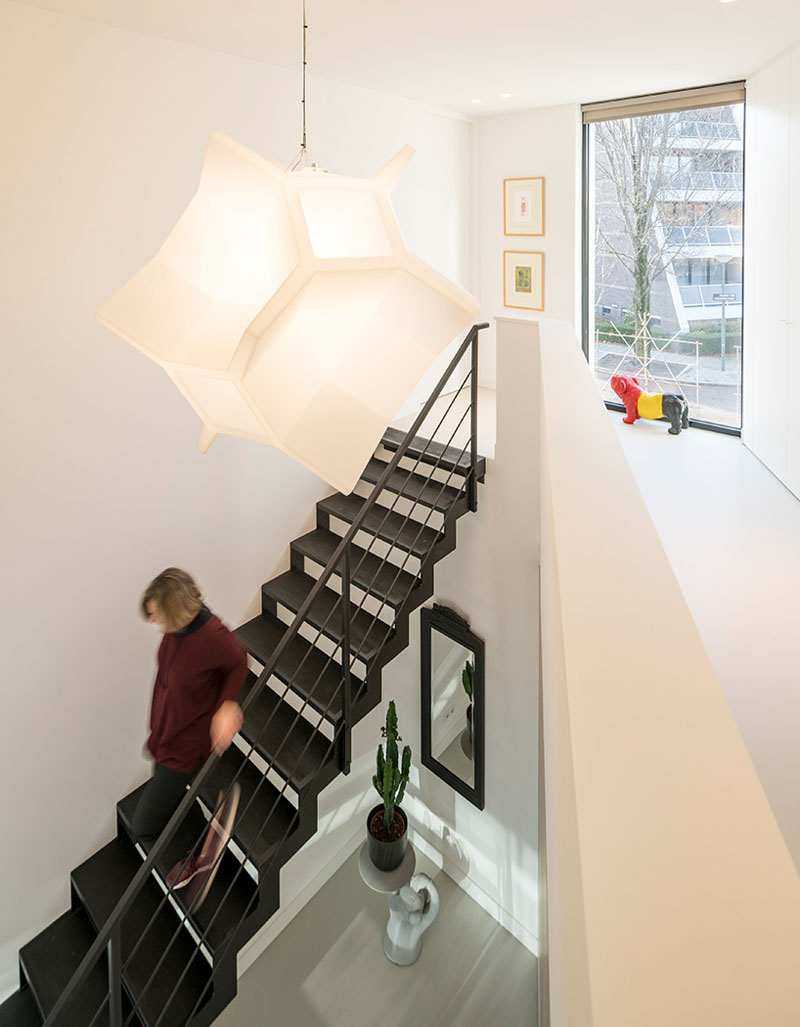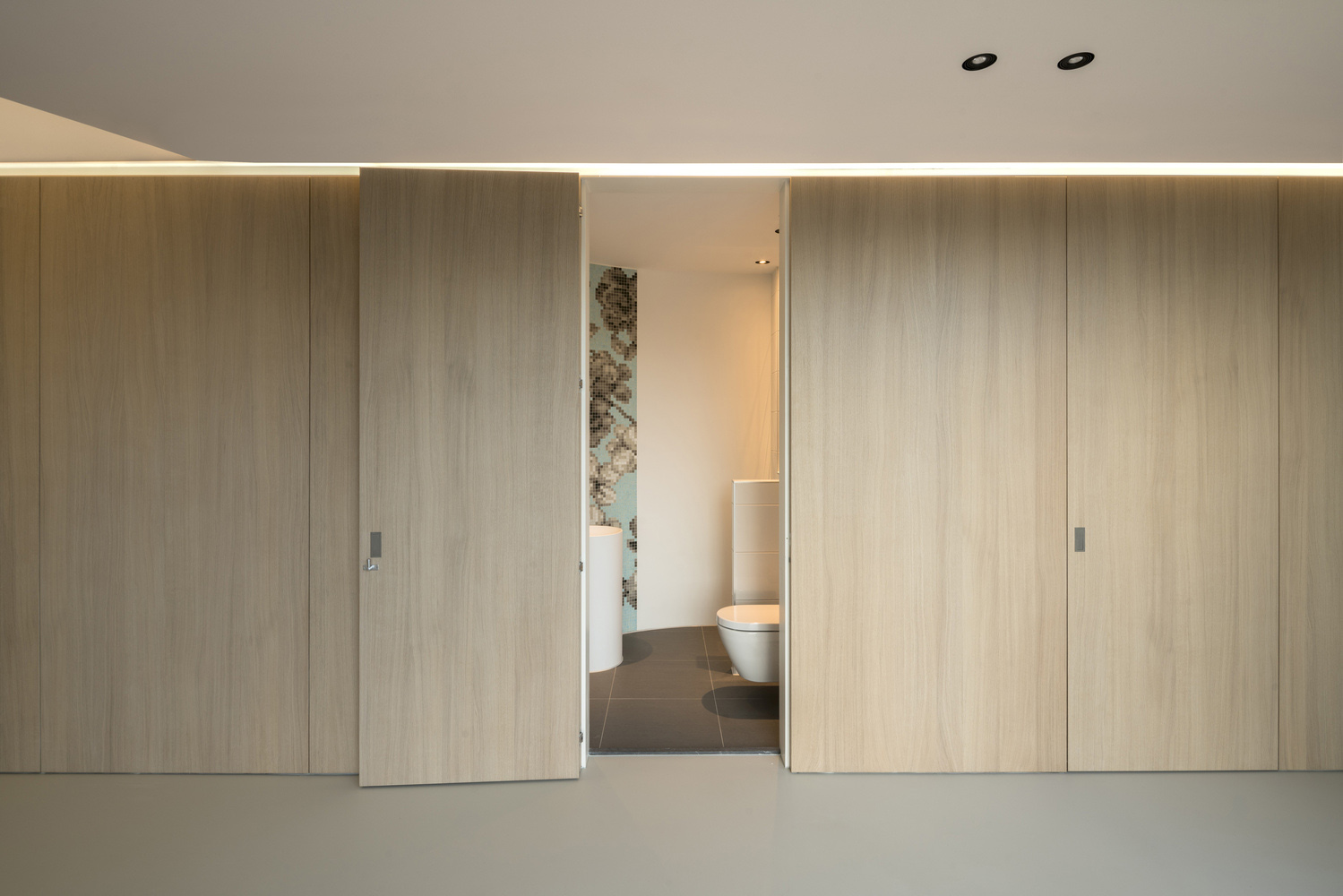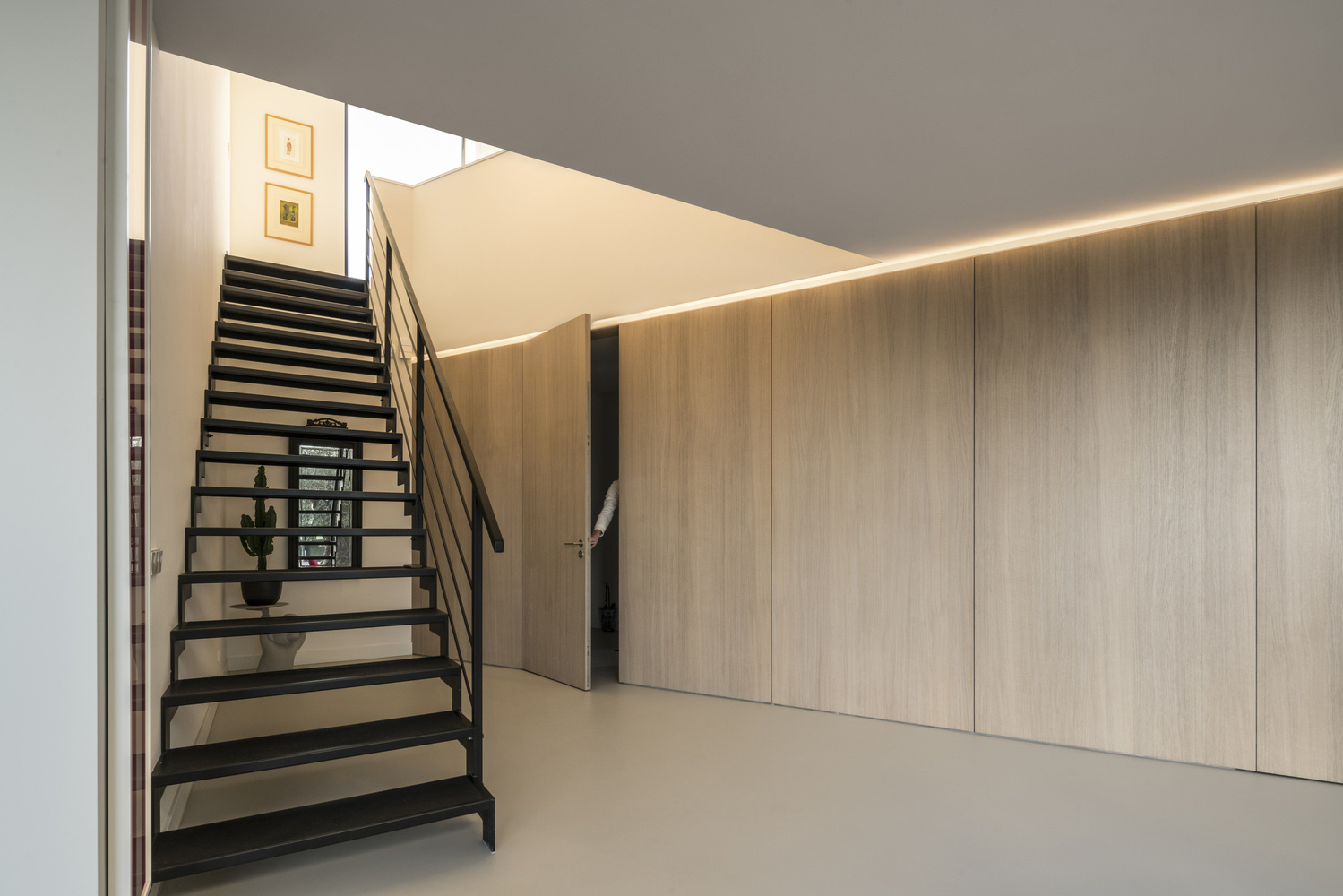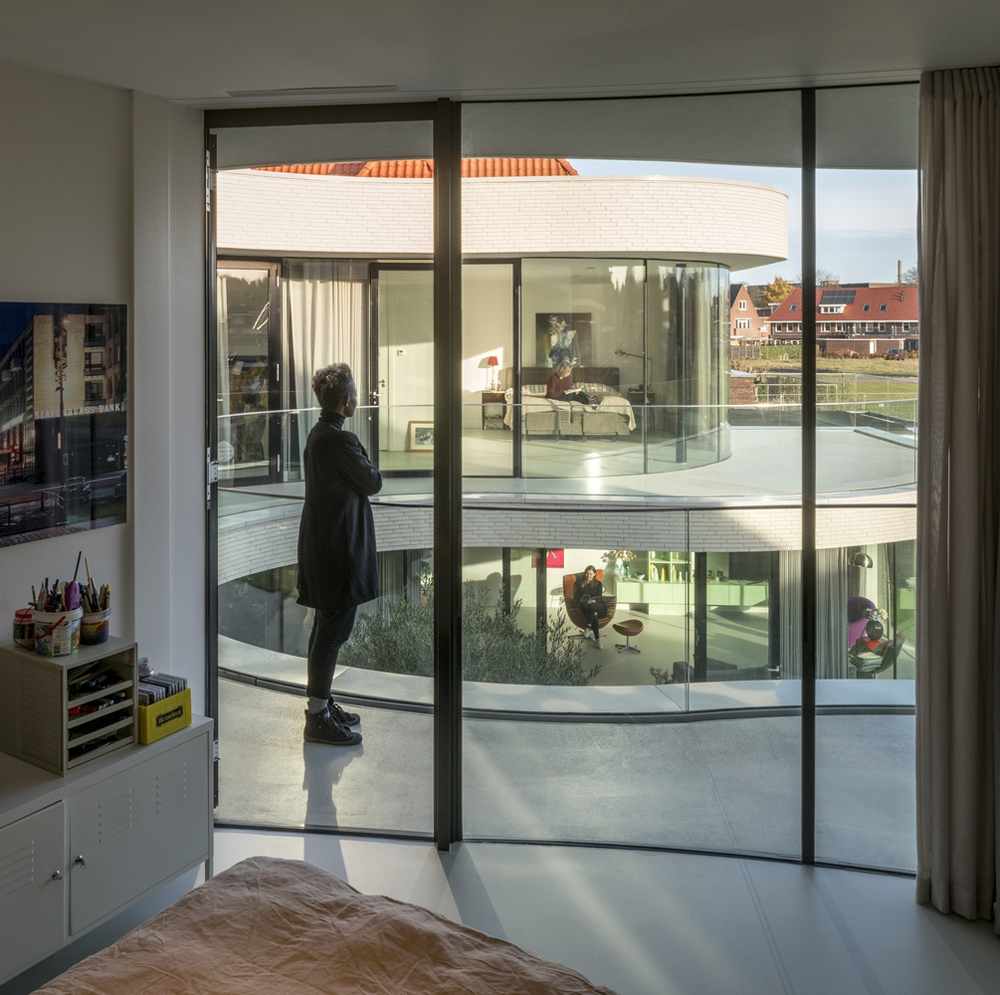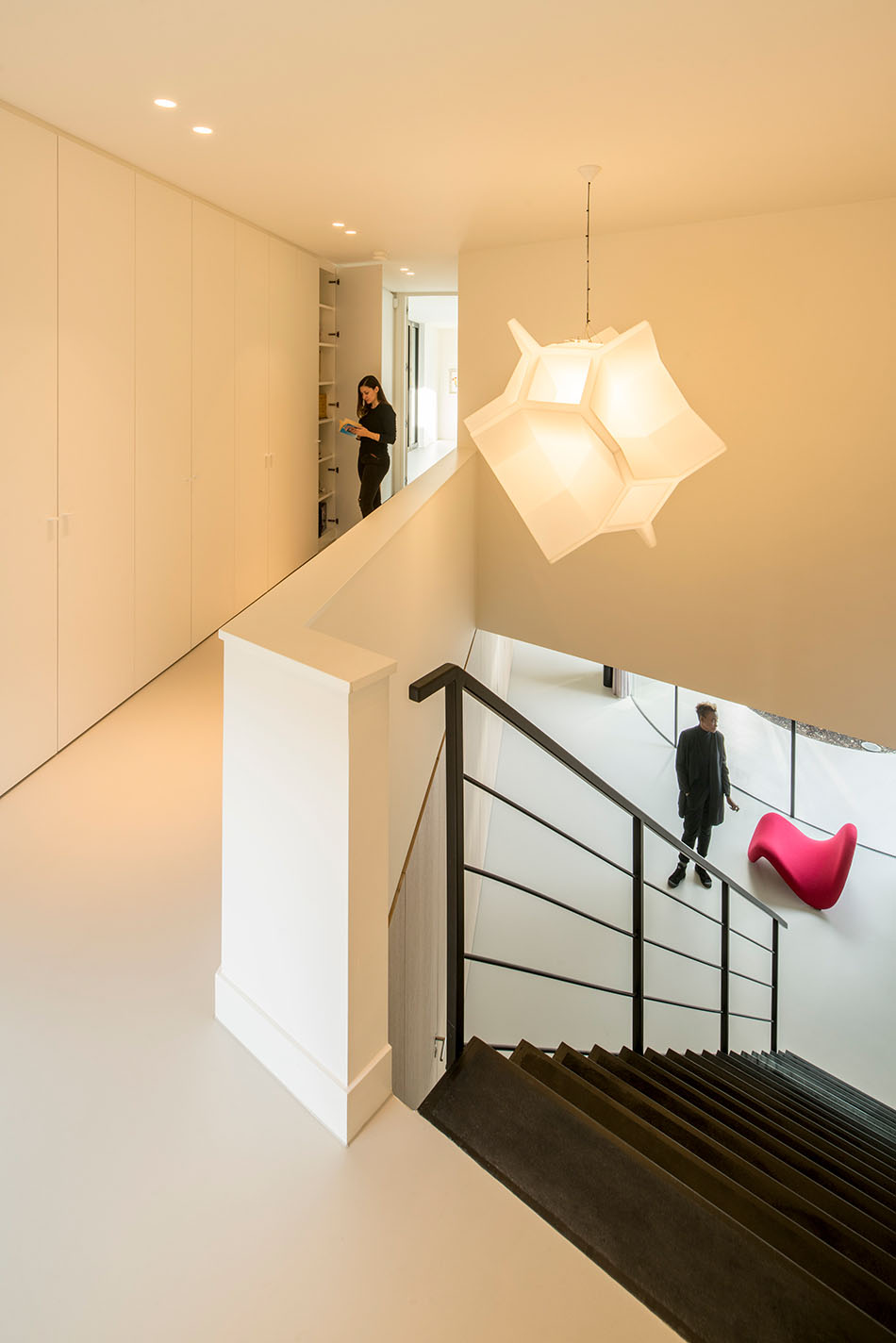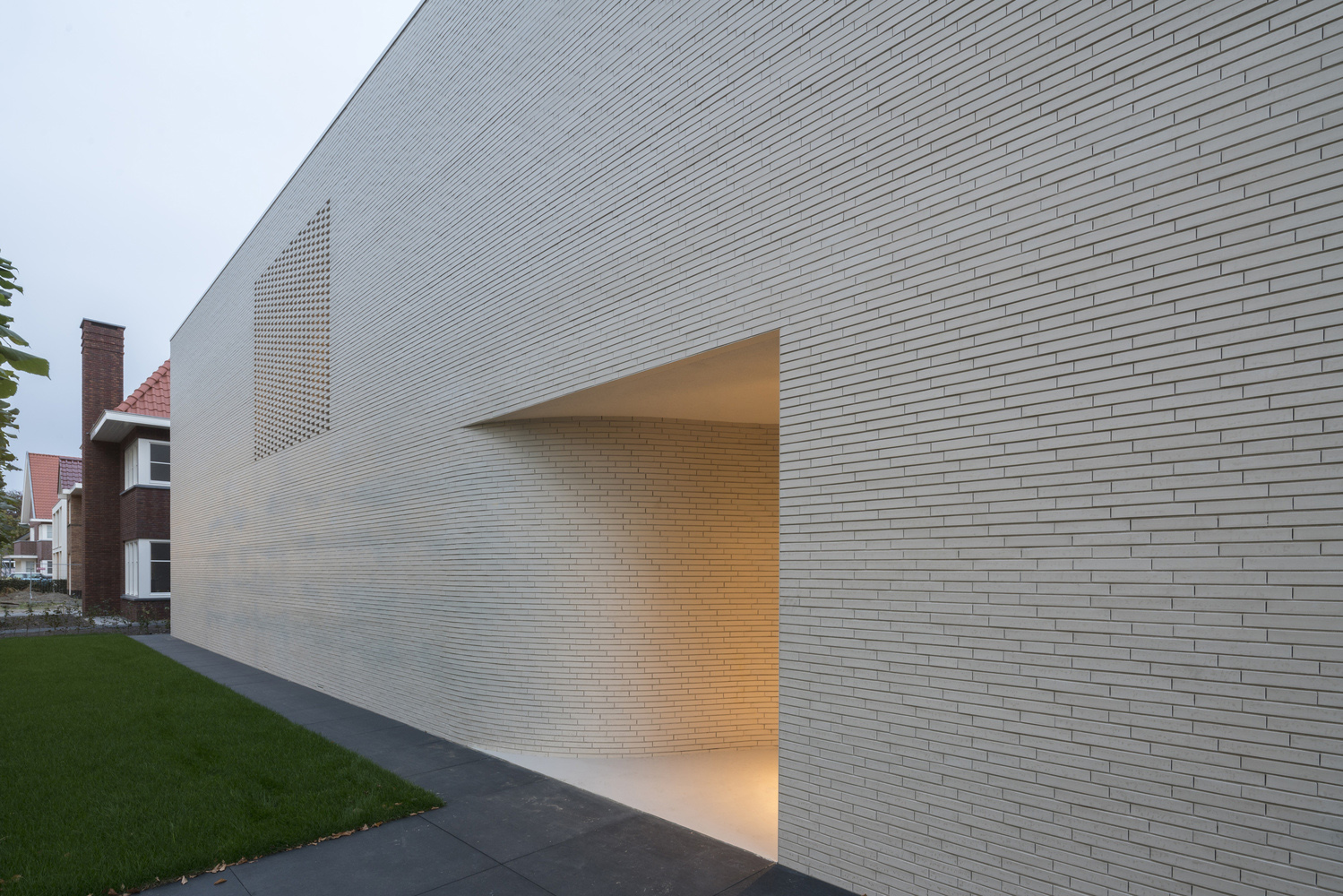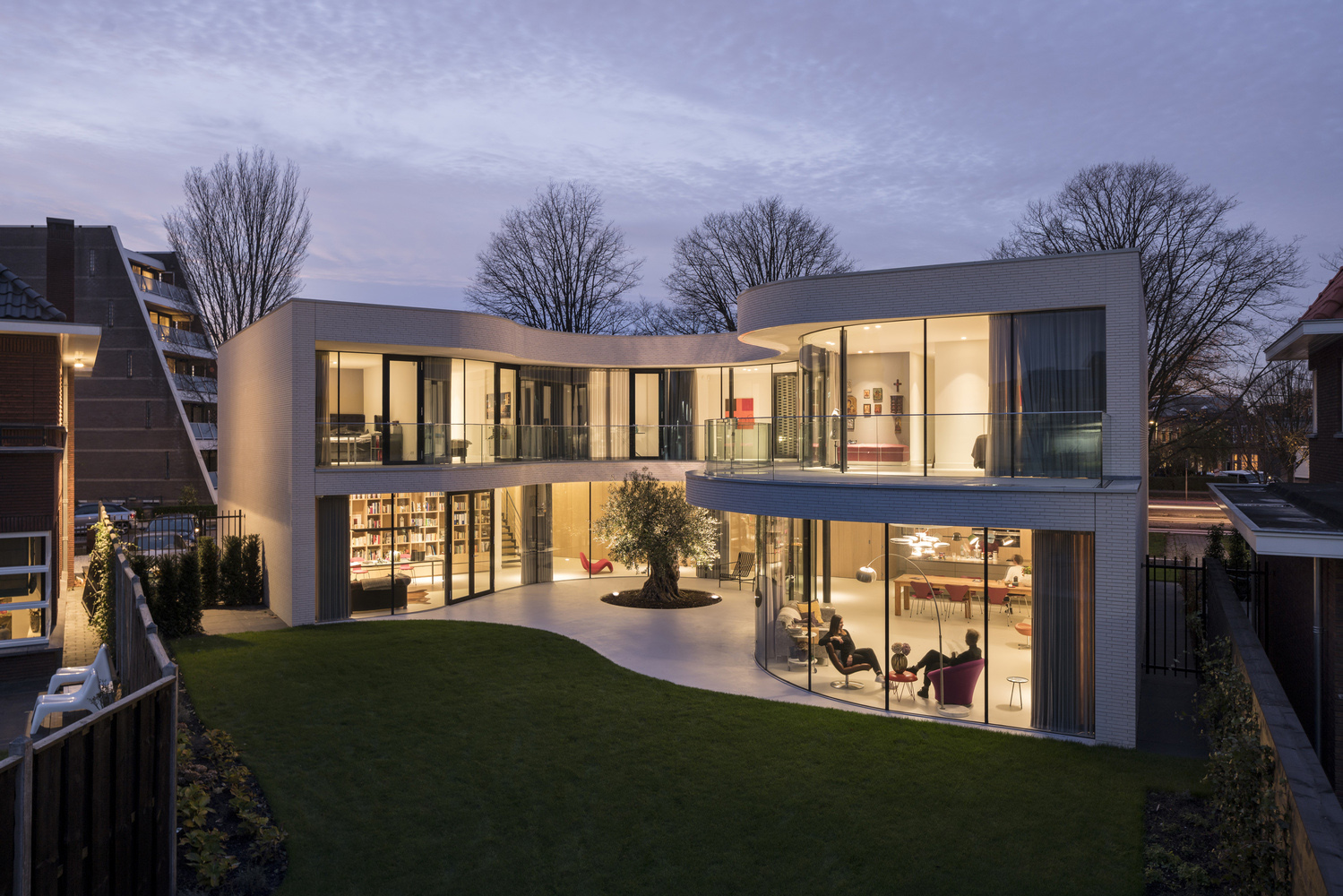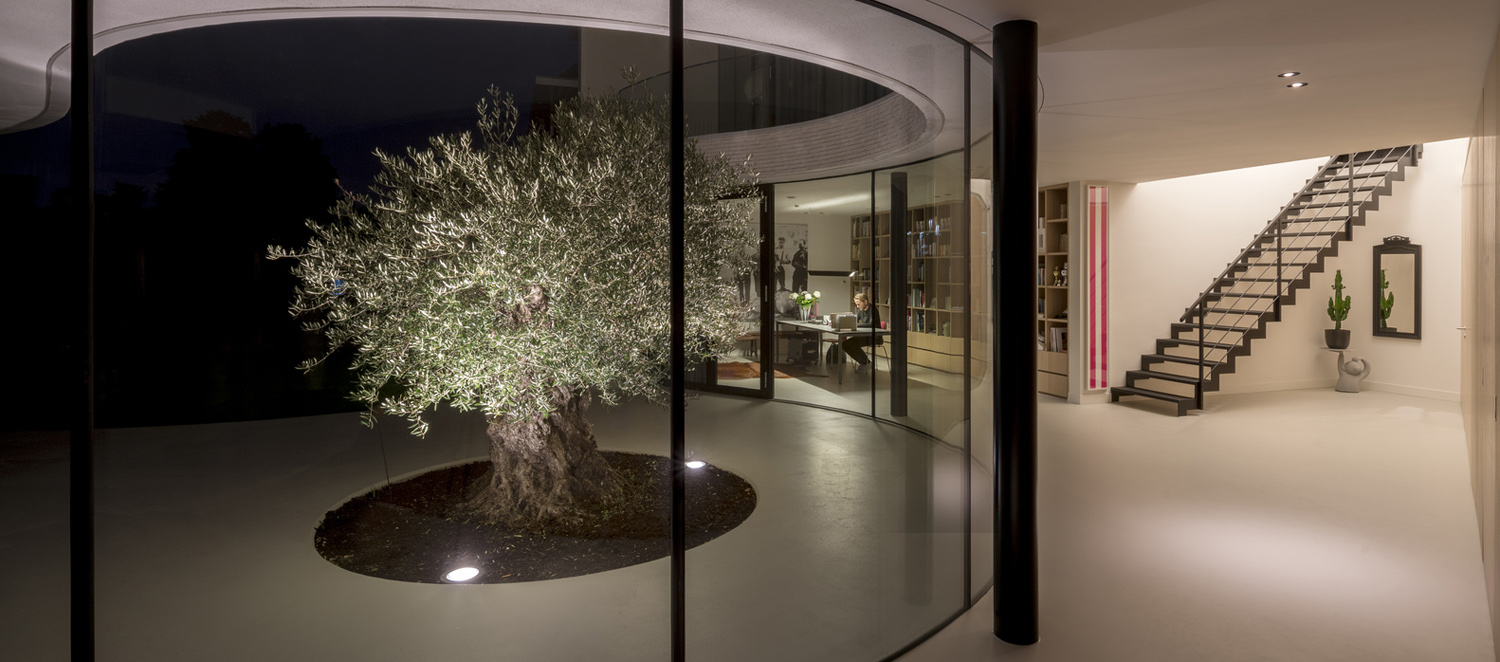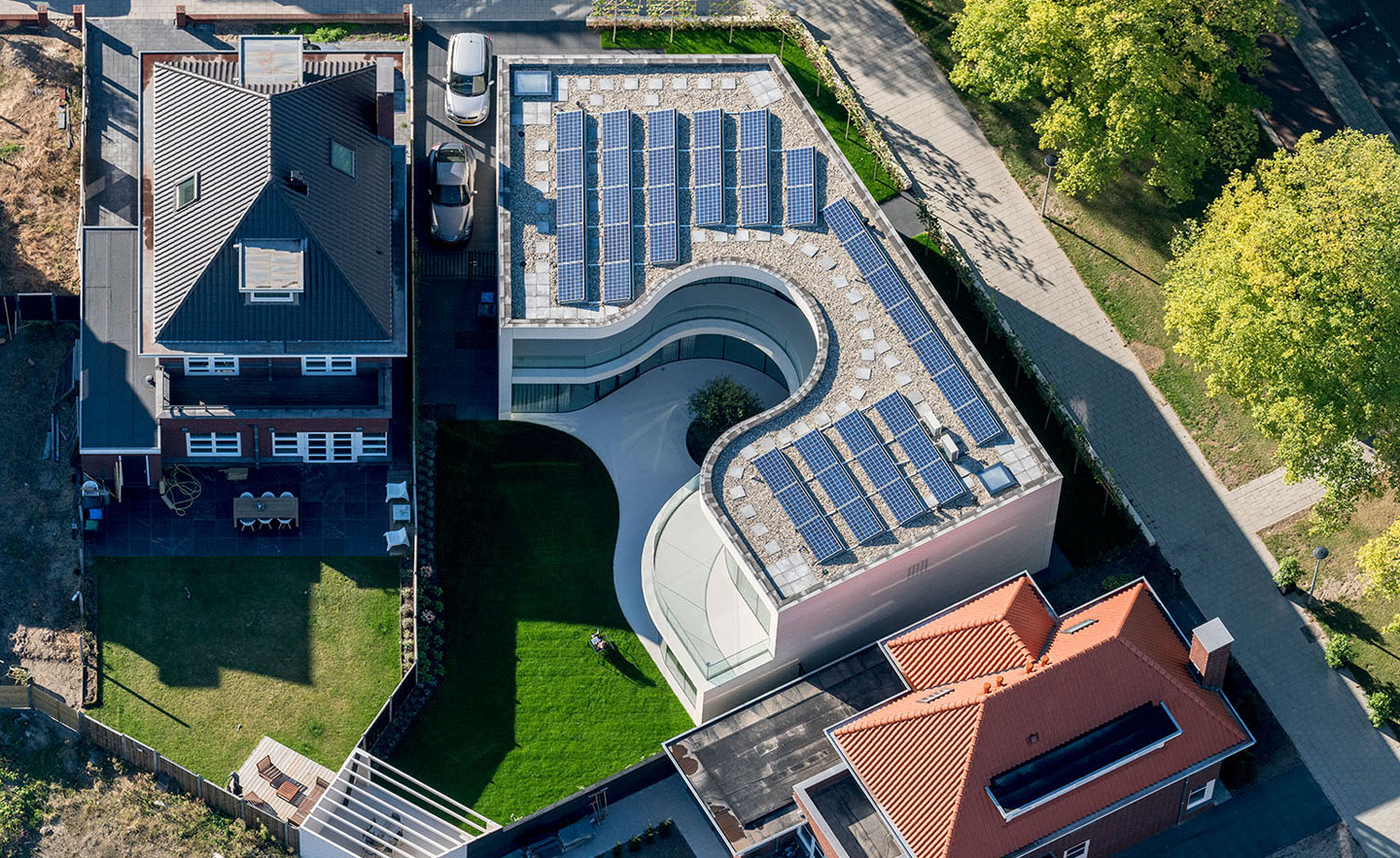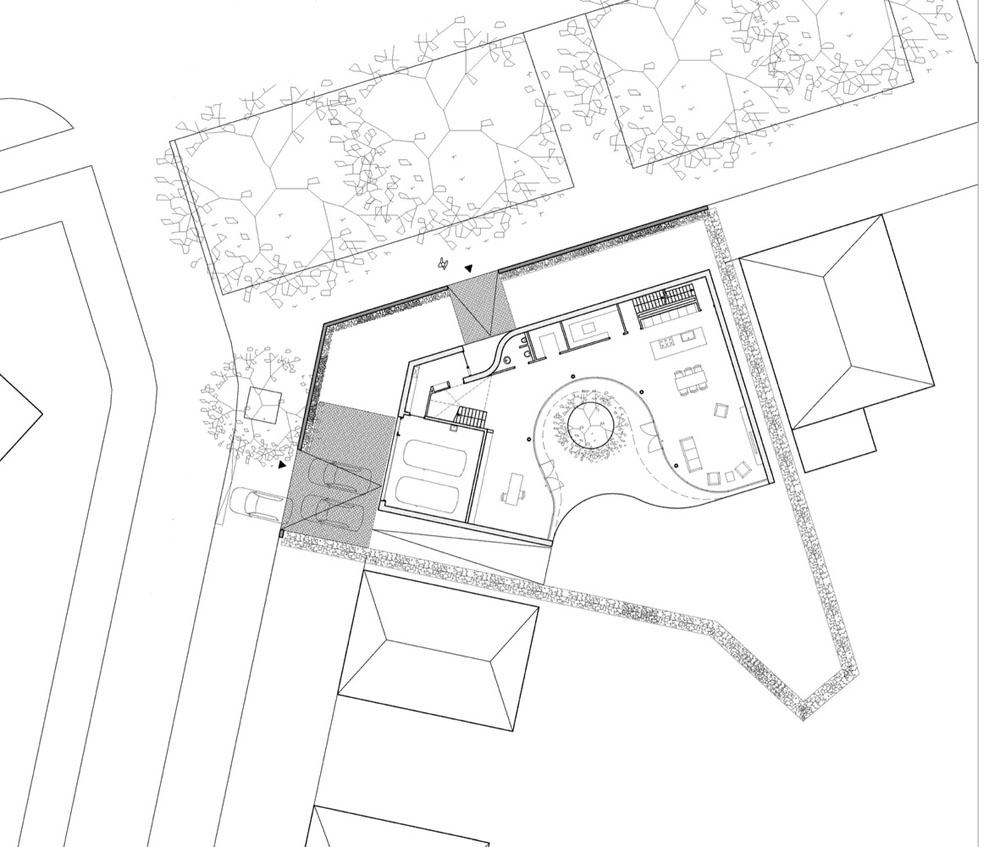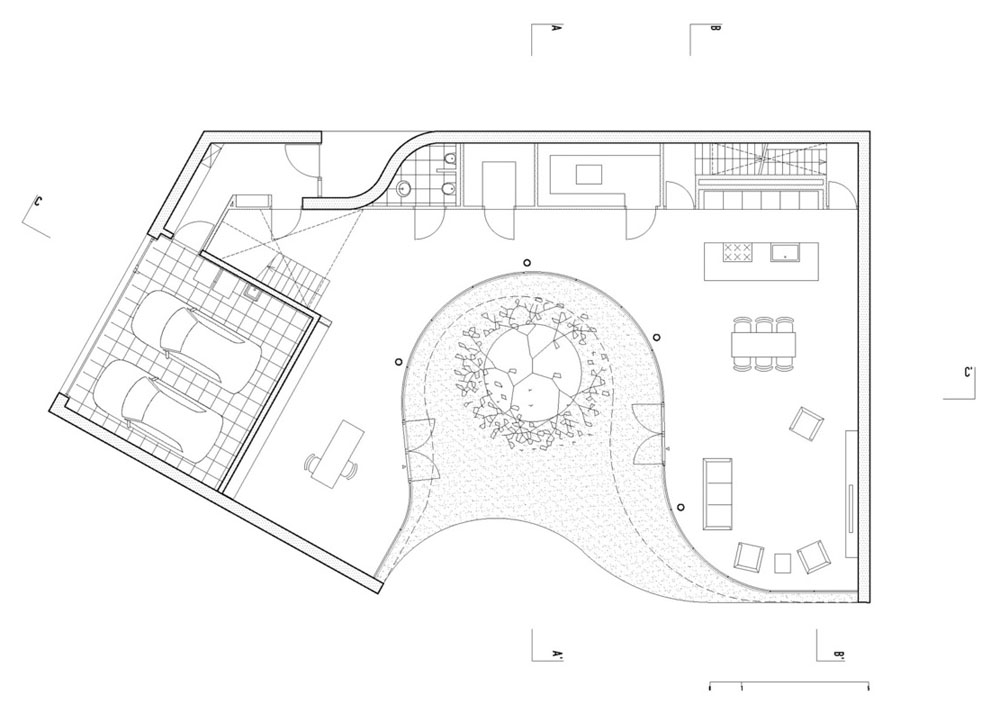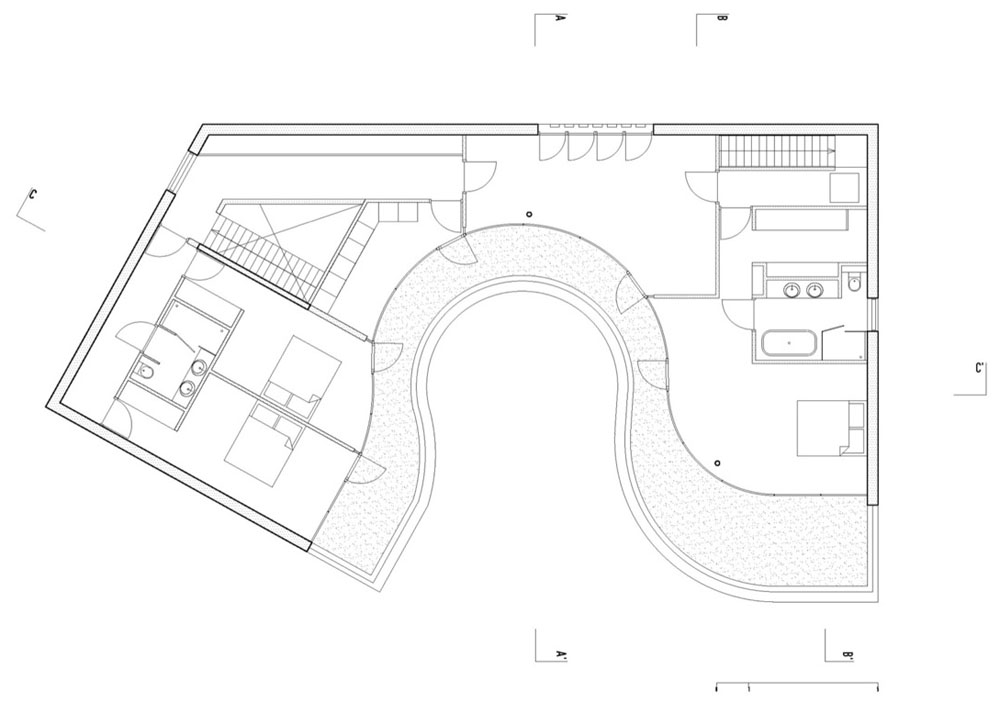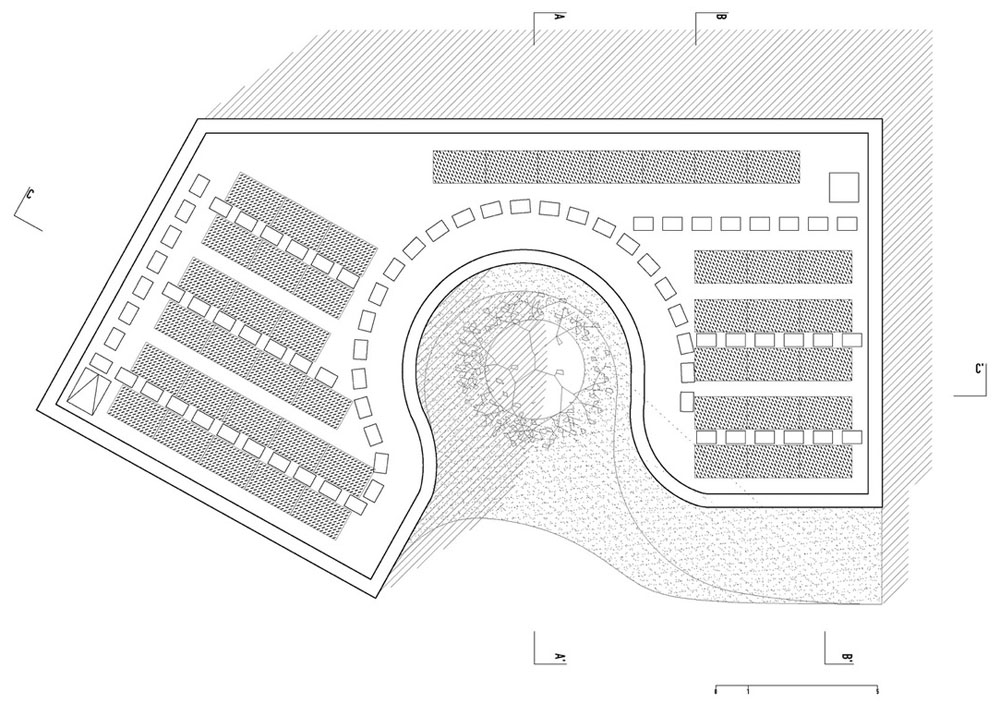 Photography by Ossip van Duivenbode