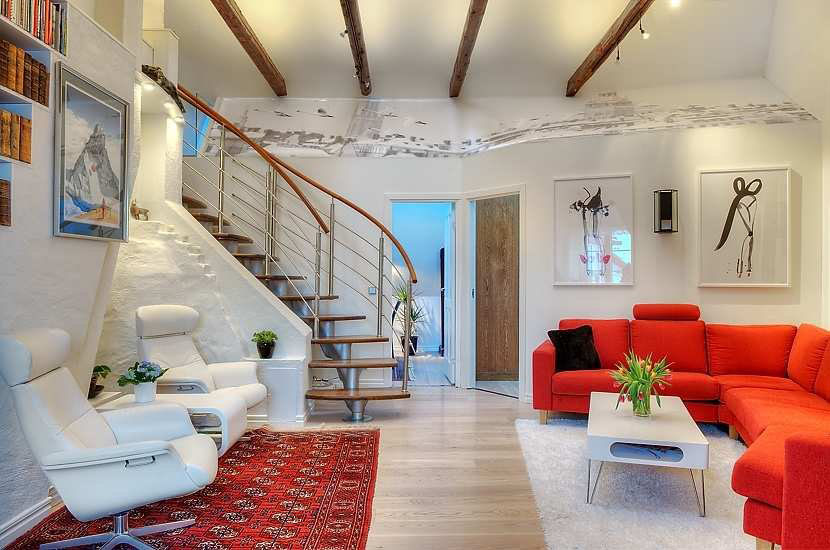 Located in the Vasastan neighbourhood in Stockholm, Sweden, this unique loft apartment features exposed beams, high ceilings and hard wood floors.
The stairs from the main floor bathroom leads to a sauna and SPA above. A curve staircase from the living area leads to an extra bedroom in the loft.
There is plenty of living area in this spacious apartment. The dining and the second living room can be converted to bedrooms if necessary.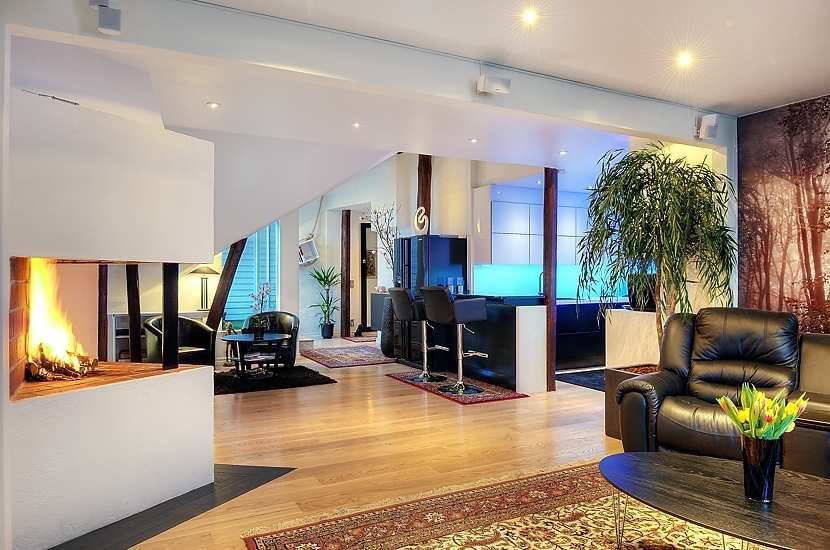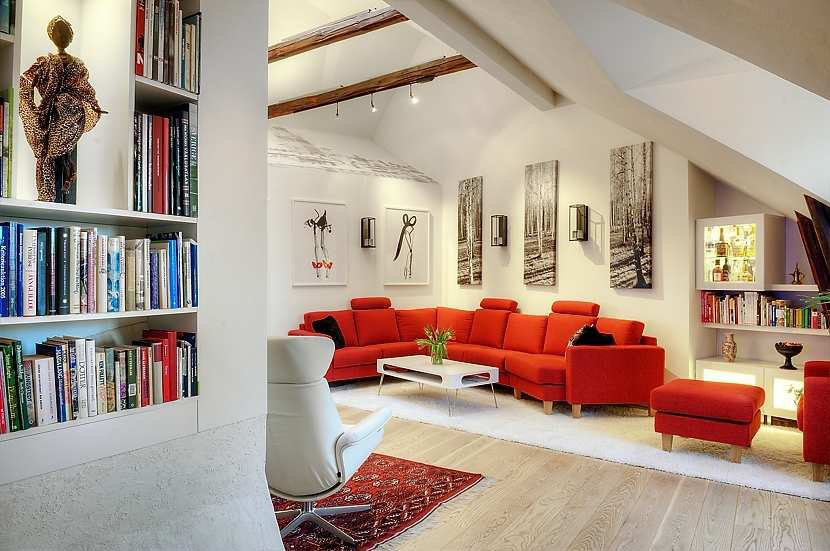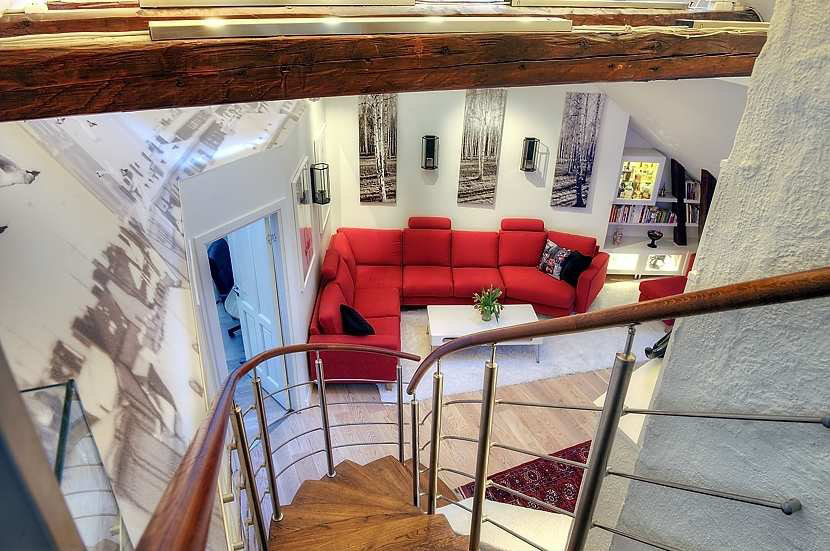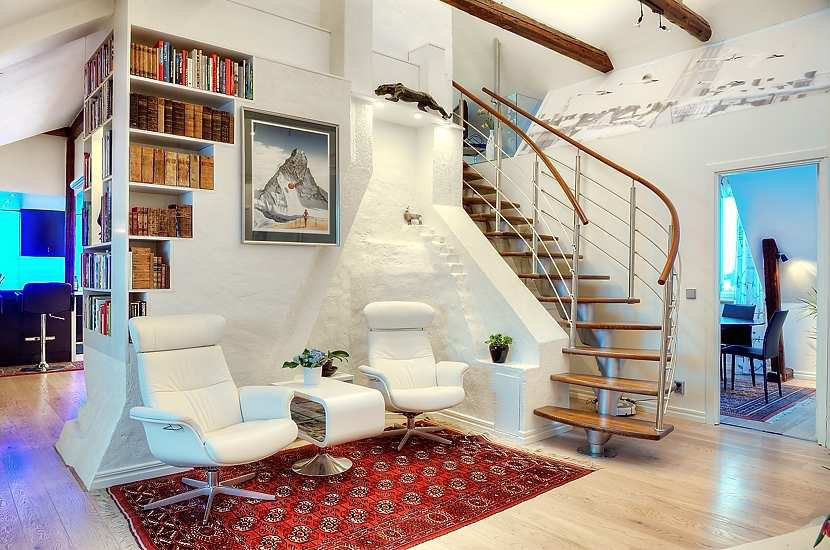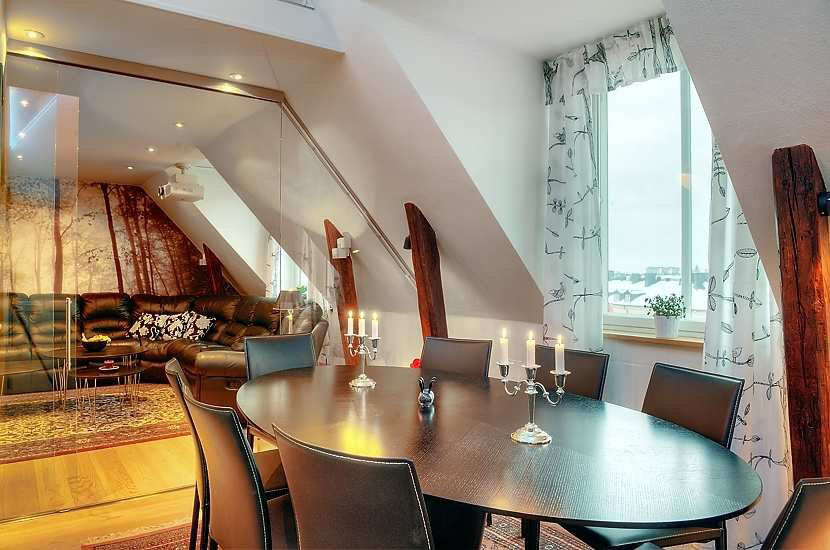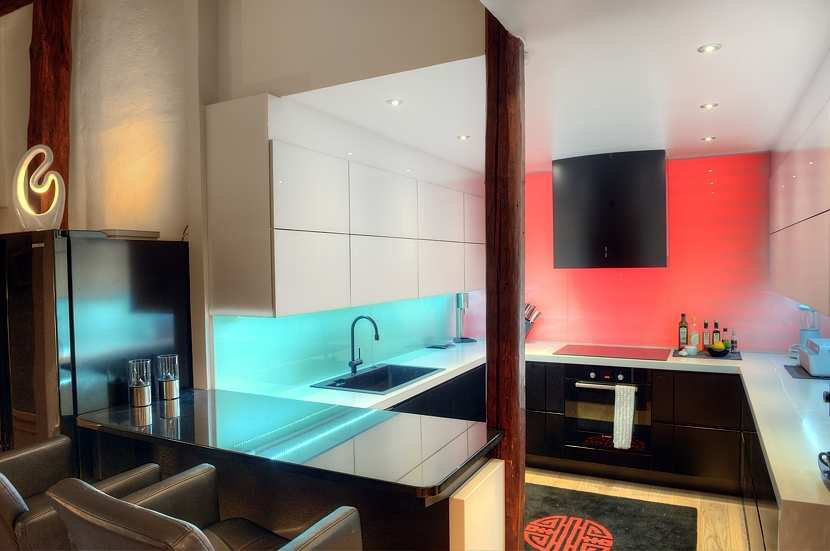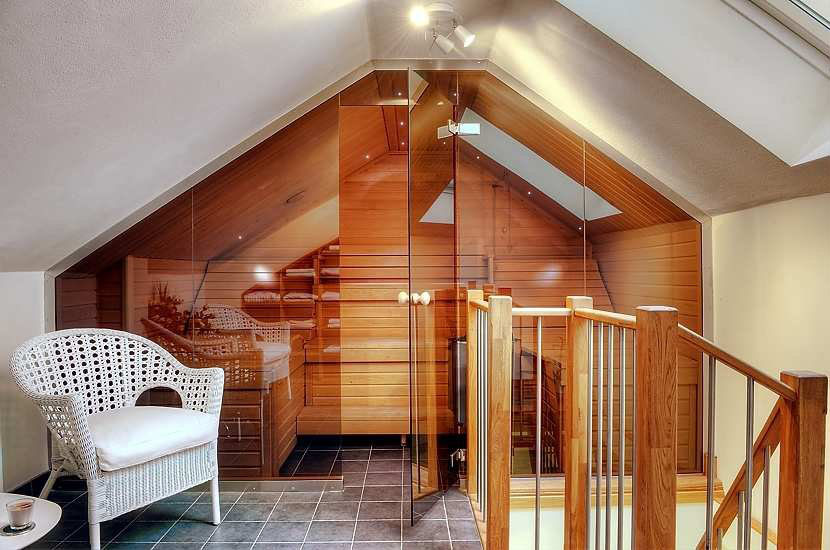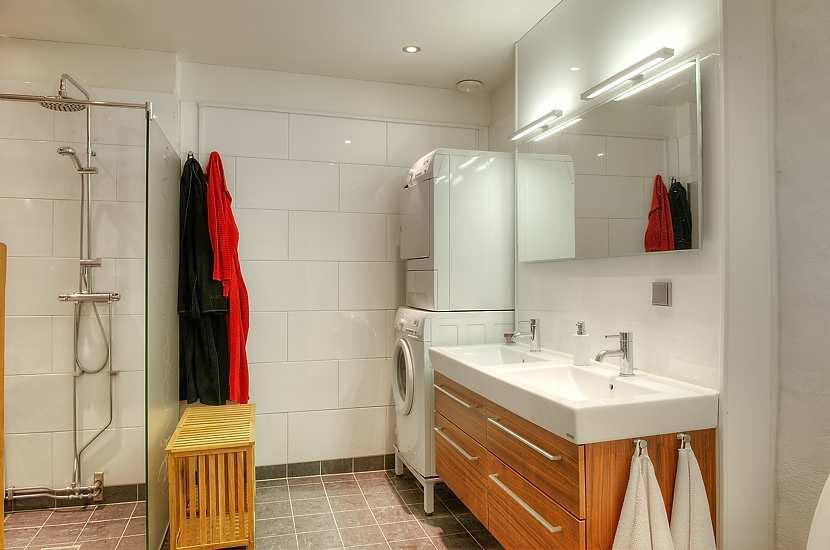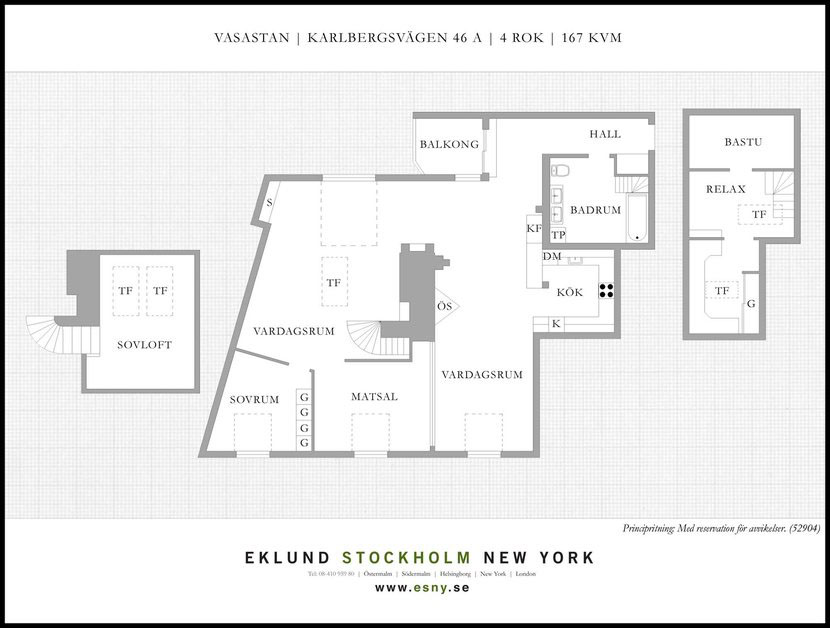 Via: ESNY