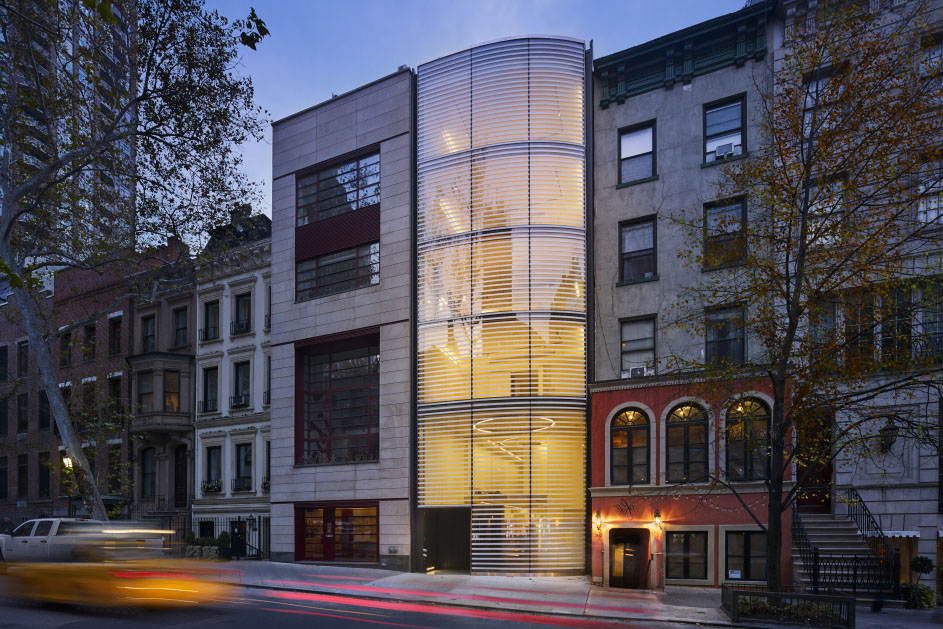 The townhouse at 162 East 64th Street in New York City is a seven story work of art by Uruguayan-born architect Rafael Viñoly.
The most distinctive feature of the building is the bullet-proof curved structural glass facade.  The 10,400 sqft, 6-bedroom and 8-bath home also has a rooftop terrace and an elevator.
A massive skylight brings natural lighting into the building. The lower floors can be used as the owner's business meeting spaces. The upper floors serve as a private penthouse including a living room with floor to ceiling window that leads to the outdoor balcony terrace.