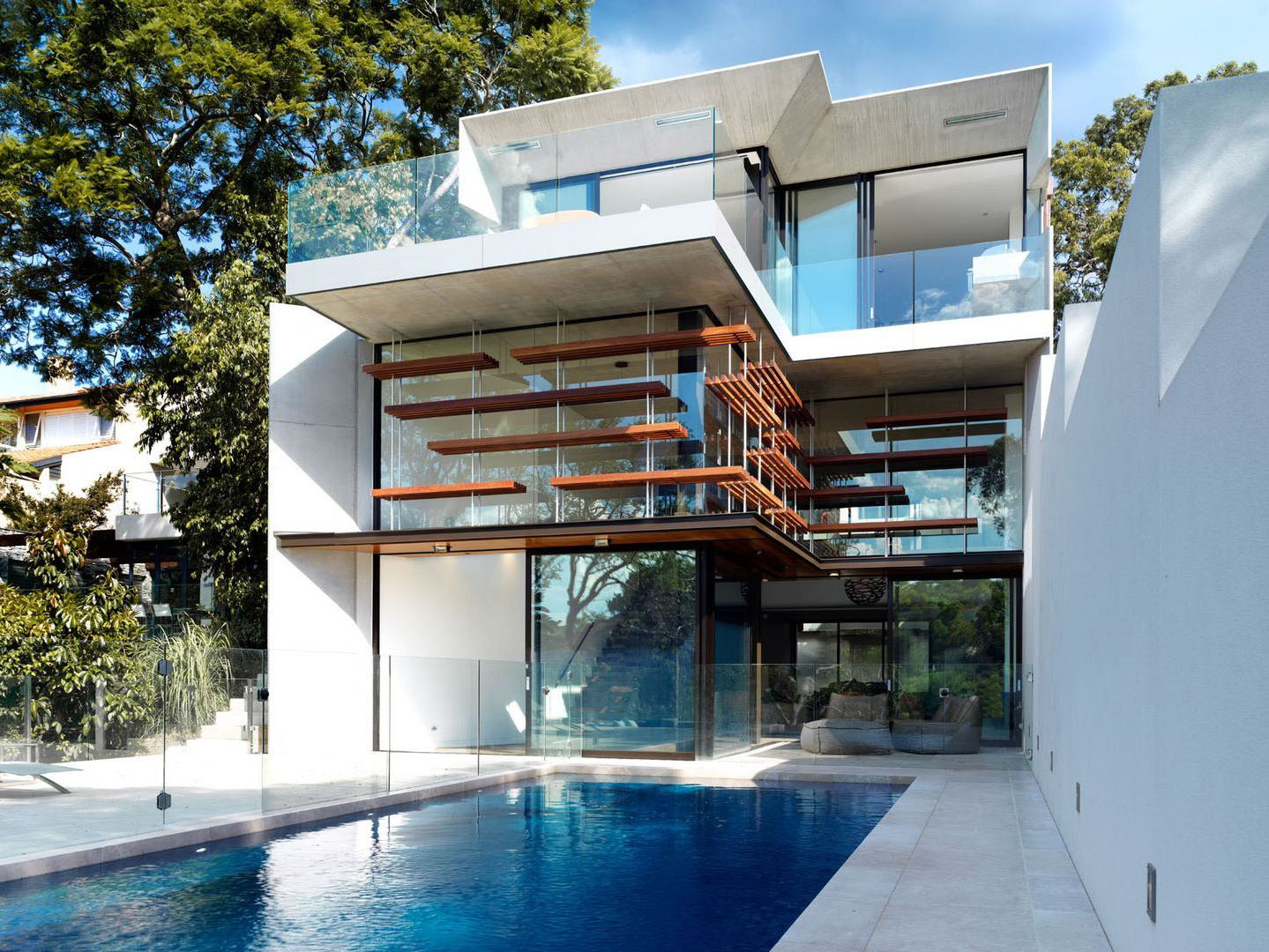 This beautifully designed modern home in Mosman, Sydney, Australia by Rolf Ockert; Architect. is an exciting piece of architecture yet at the same time feels like a family home.
Built on a steep site on a quiet street, the house is conceived as two pavilions arranged on each side of a central courtyard which brings in light and is a source of ventilation and cooling.
The front pavilion contains bedrooms and amenities. The rear pavilion contains a variety of living spaces. A dramatic double height space in the rear pavilion opens to a large deck, sunken conversation pit and waterfall edge pool.