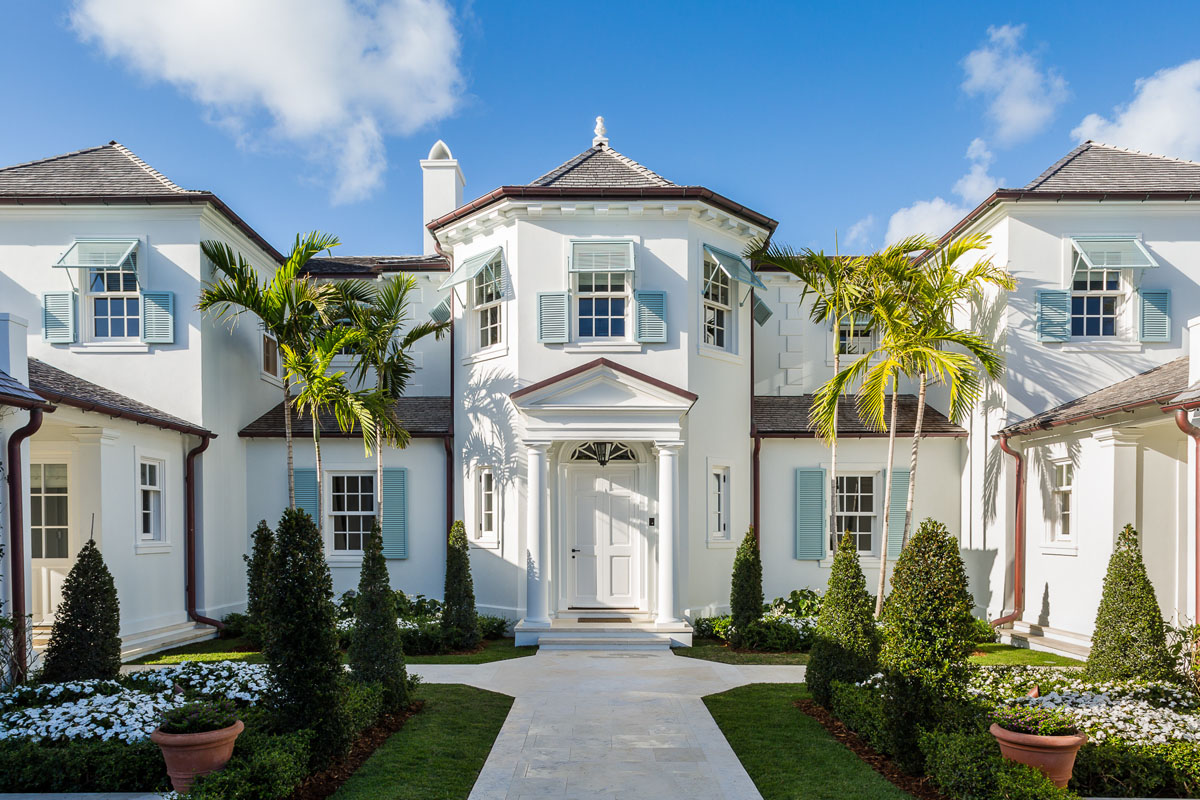 This charming newly constructed house in Palm Beach, Florida is sited at a very prominent intersection in the lake-to-oceanfront gated golf community of Lost Tree Village.
Designed by Fairfax & Sammons Architecture, the 8,150-square-foot home consists of a main block with a central octagonal tower, and the garage and guest house which are attached by breezeways.
A welcoming entry courtyard is adorned with gardens and fountains that flank the main walkway toward the entry portico. 
The exterior tropical influence features windows dressed in a combination of Bahama and colonial shutters.
A two-story living room with French doors facing the lake in the rear open to a veranda with Doric colonnade.