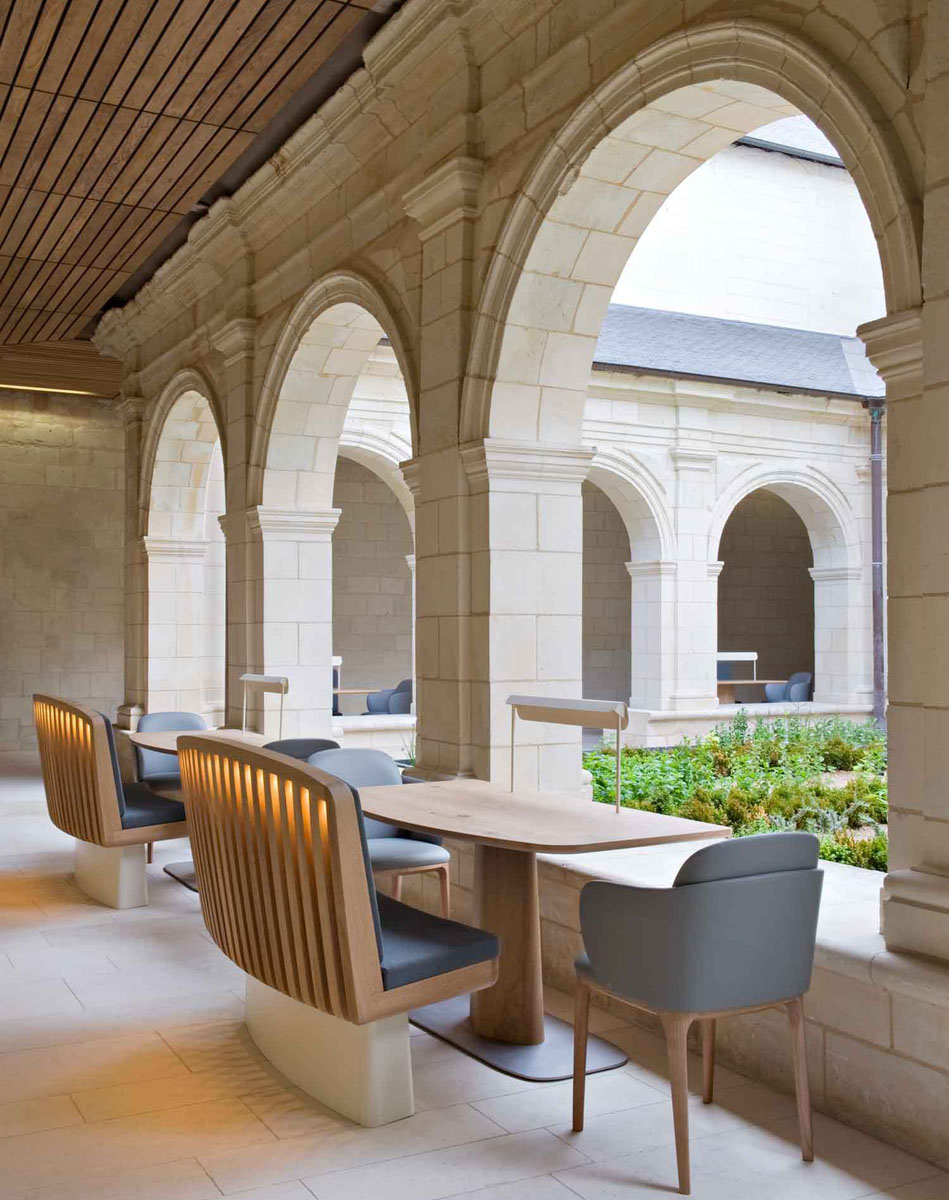 The Abbaye de Fontevraud Hotel in Anjou, France is located in the heart of the Abbaye Royale, a UNESCO world heritage monument, the burial site of the English King Richard the Lionheart and Eleanor of Aquitaine.
The challenge for architects Patrick Jouin and Sanjit Manku for this conversion project was to balance a contemporary vision while respecting the deep history of the Abbey which was founded in 1101.
This 54-room boutique hotel offers a calm refuge with its restrained palette of neutral colours.