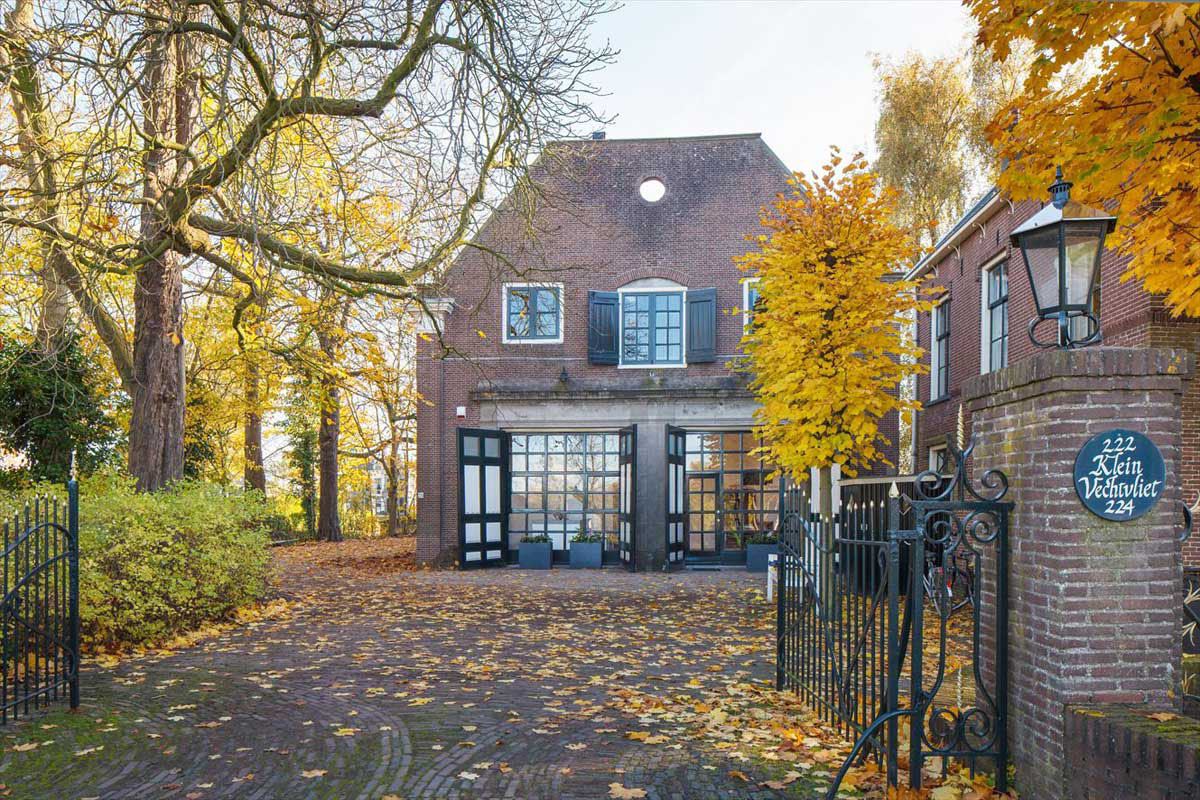 Monumental Coach House in Breukelen, Netherlands dates back to 1760. This former stable was converted into a modern home by Zecc Architecten, in collaboration with BYTR.
The interior of the newly renovated coach house is made entirely of solid oak. A wooden switchback staircase is the focal point of the house.
The living room is decorated with stone troughs and iron cast horse heads. High ceilings and high stall doors allow plenty of natural light into the home.
Upstairs, rough wooden trusses provide a sense of rustic atmosphere which blends in with the modern interior decor.