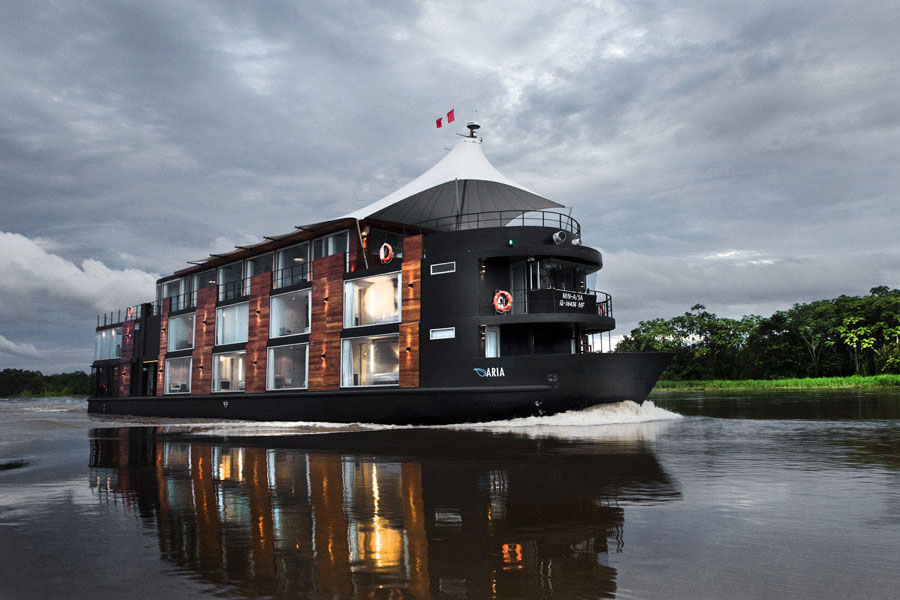 Aqua Expeditions Amazon river cruises let you explore the Peruvian Amazon in a floating 5-star boutique hotel.
The project was the idea of founder Francesco Galli Zugaro. The riverboats Aria Amazon and Aqua Amazon, designed by Peruvian architect Jordi Puig, offer 16 and 20 luxury cabins respectively, all of them have panoramic picture windows overlooking the Amazon River.
The rooms are decorated with natural fiber wall panels, wood flooring and soft neutral hues. The lounges and dining rooms are designed in a stylish contemporary decor to balance the stunning river scenery.