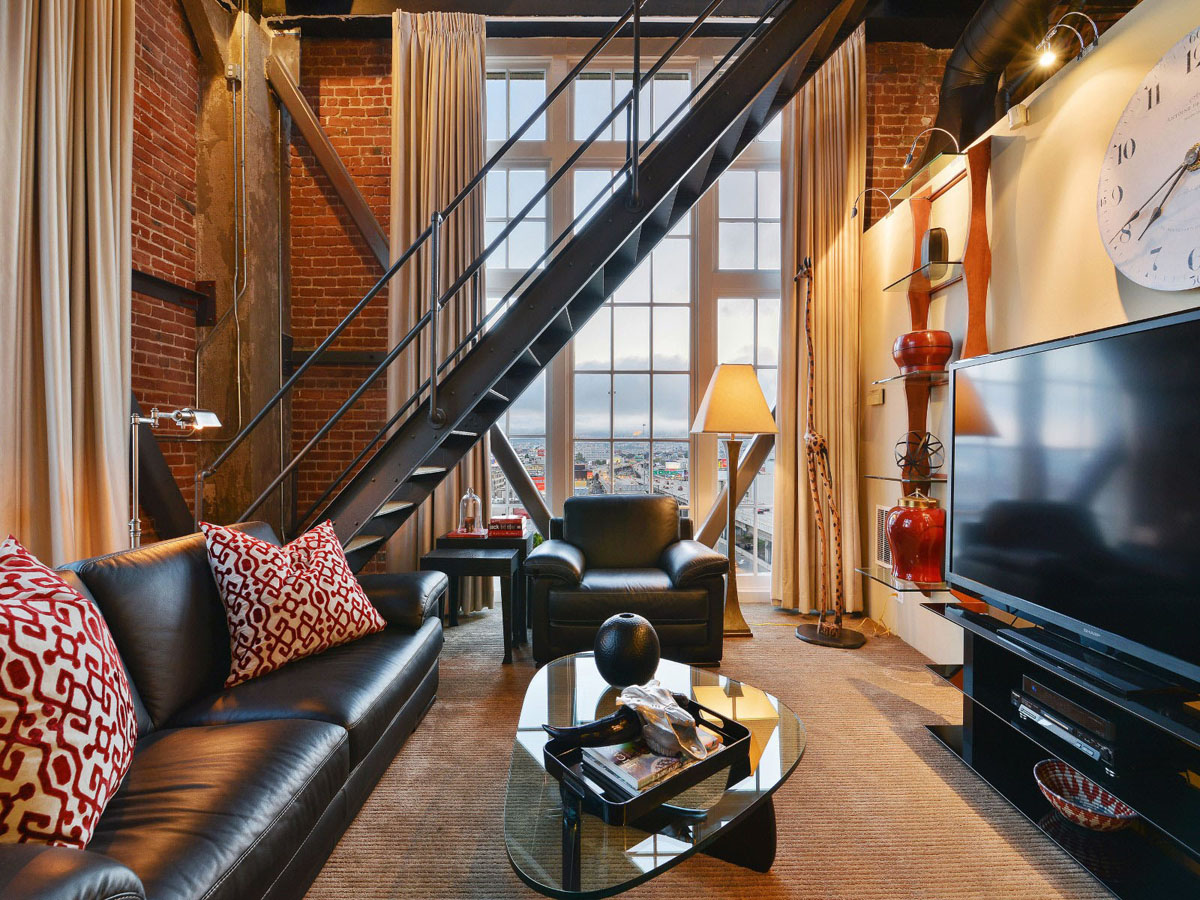 San Francisco, California – This historic penthouse apartment in San Francisco was originally built in 1907. The transformation into a chic contemporary residence includes the clock room turned lounge for relaxation.
The apartment spans over 3,000 square feet on 4 levels. The main entry is on the same level as a wraparound viewing deck. The home features 2 bedrooms, 2 baths, hardwood and concrete flooring, original brick and concrete walls, and exposed steel structural beams.
The top three adjoining levels, which hold a bonus family lounge and game room, include the interior of the famous tower and the "Clock Room".