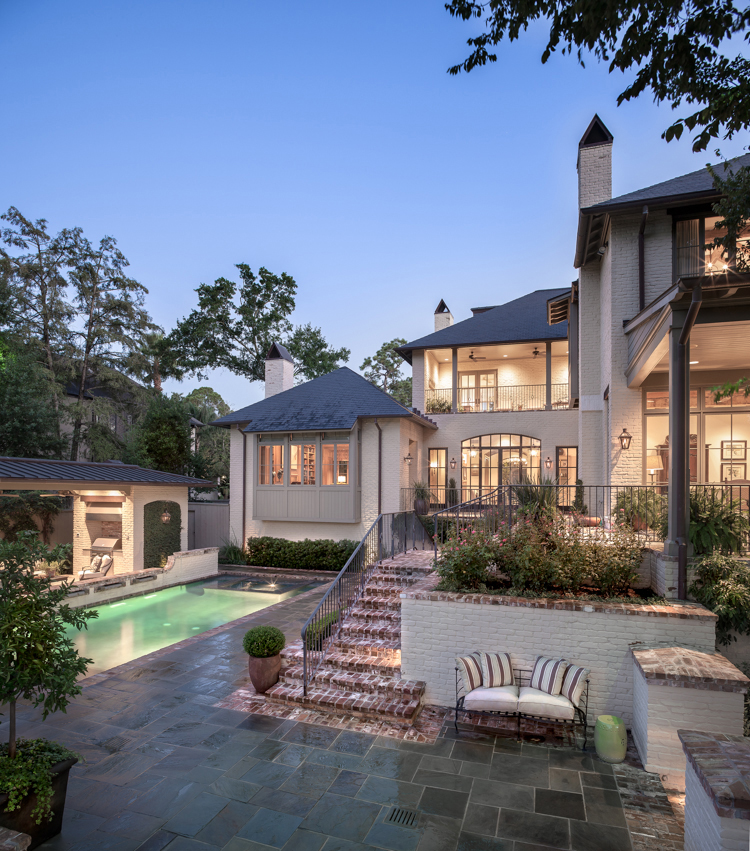 The owners of this beautifully designed and decorated home in Houston, Texas want the house to reflect their Louisiana heritage and their traditional yet streamlined aesthetic.
Dillon Kyle Architecture drew up the plans for the house and Lucas/Eilers Design Associates were responsible for the interior design. Reused old bricks painted white were put on the exterior walls, and subtle palette and simple lines inside the home maintain a traditional yet timeless look.
Above the rustic fireplace in the family room is a set of French shutters which conceal a television. Antique beams accent the ceilings in some of the rooms including the kitchen.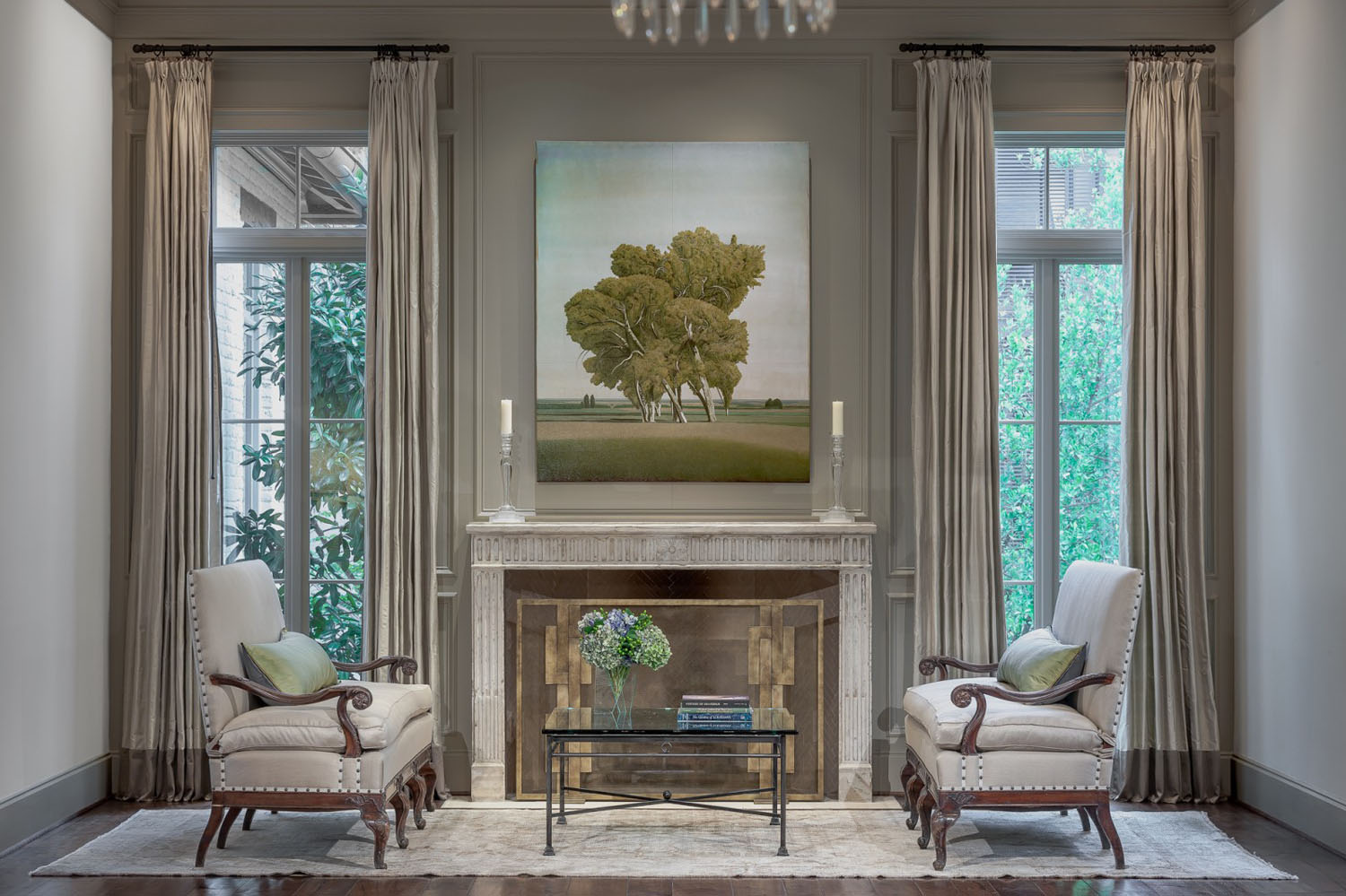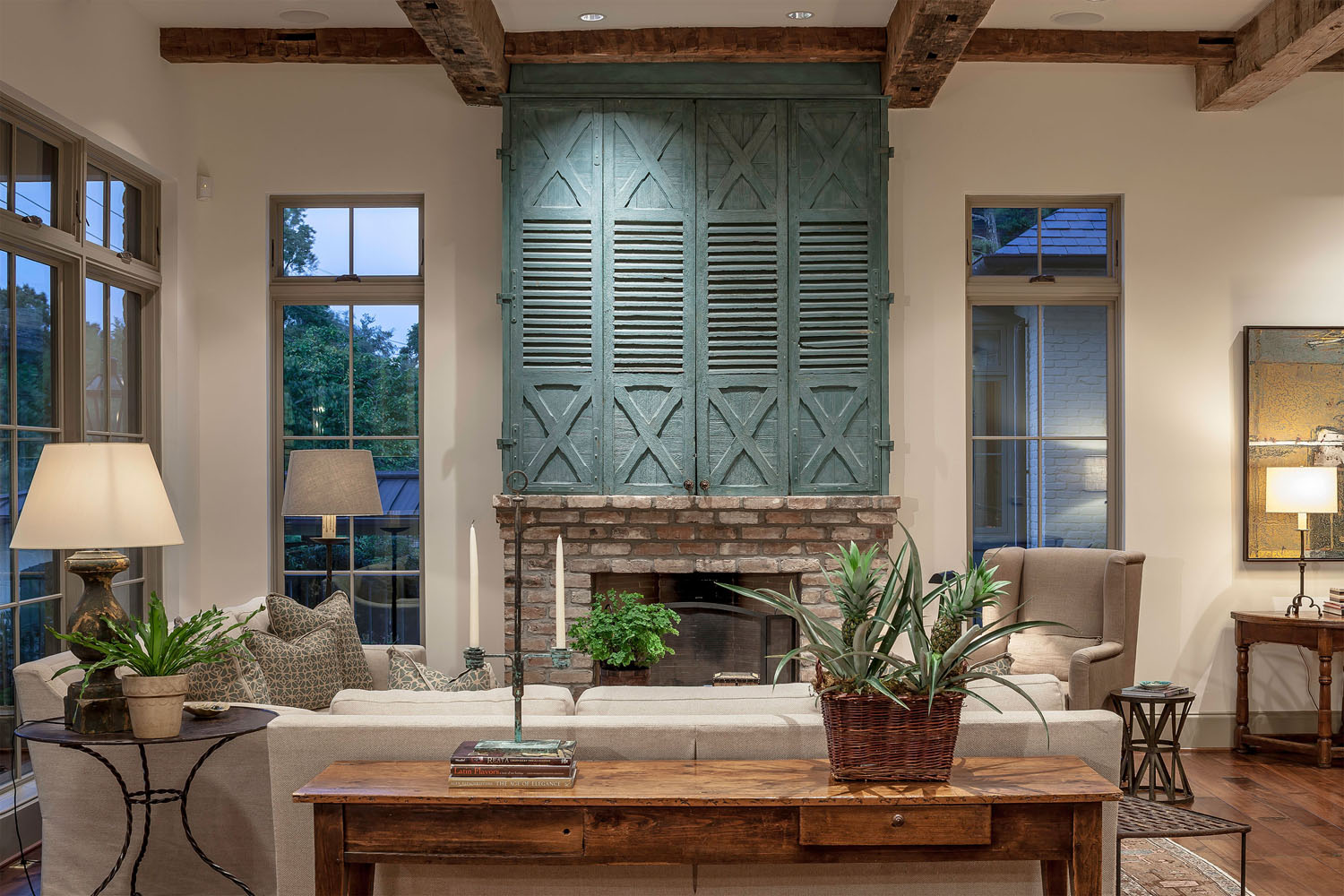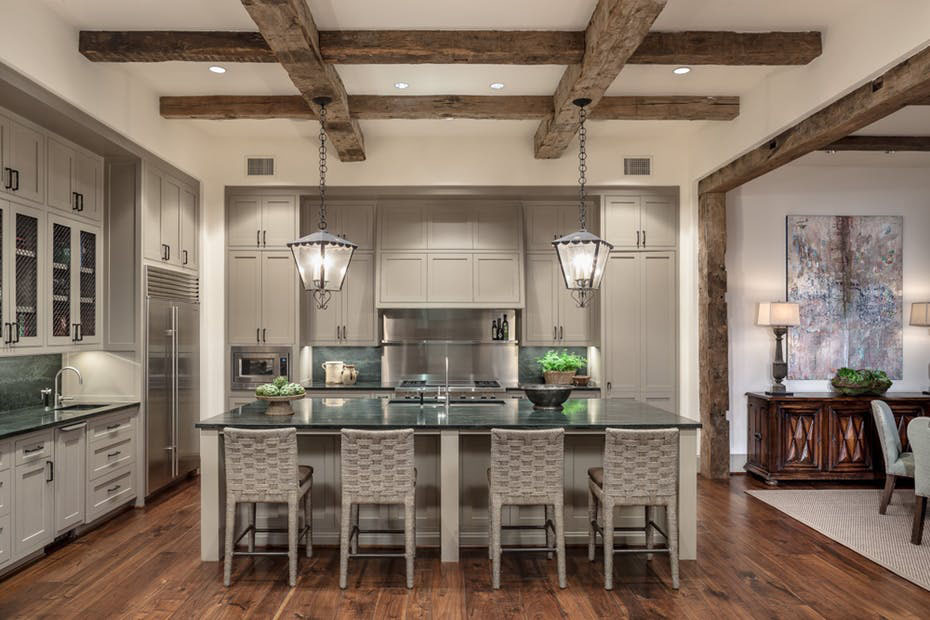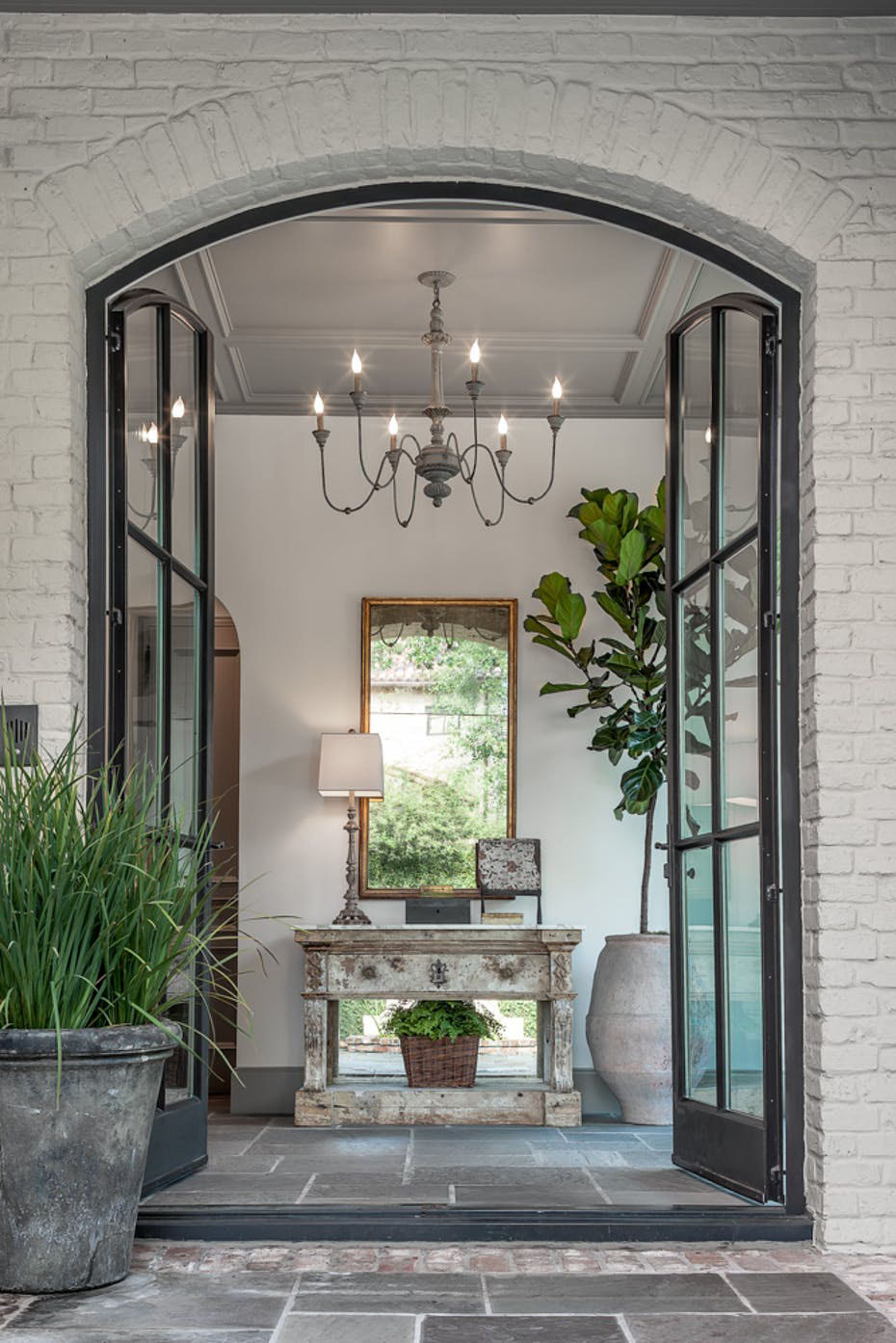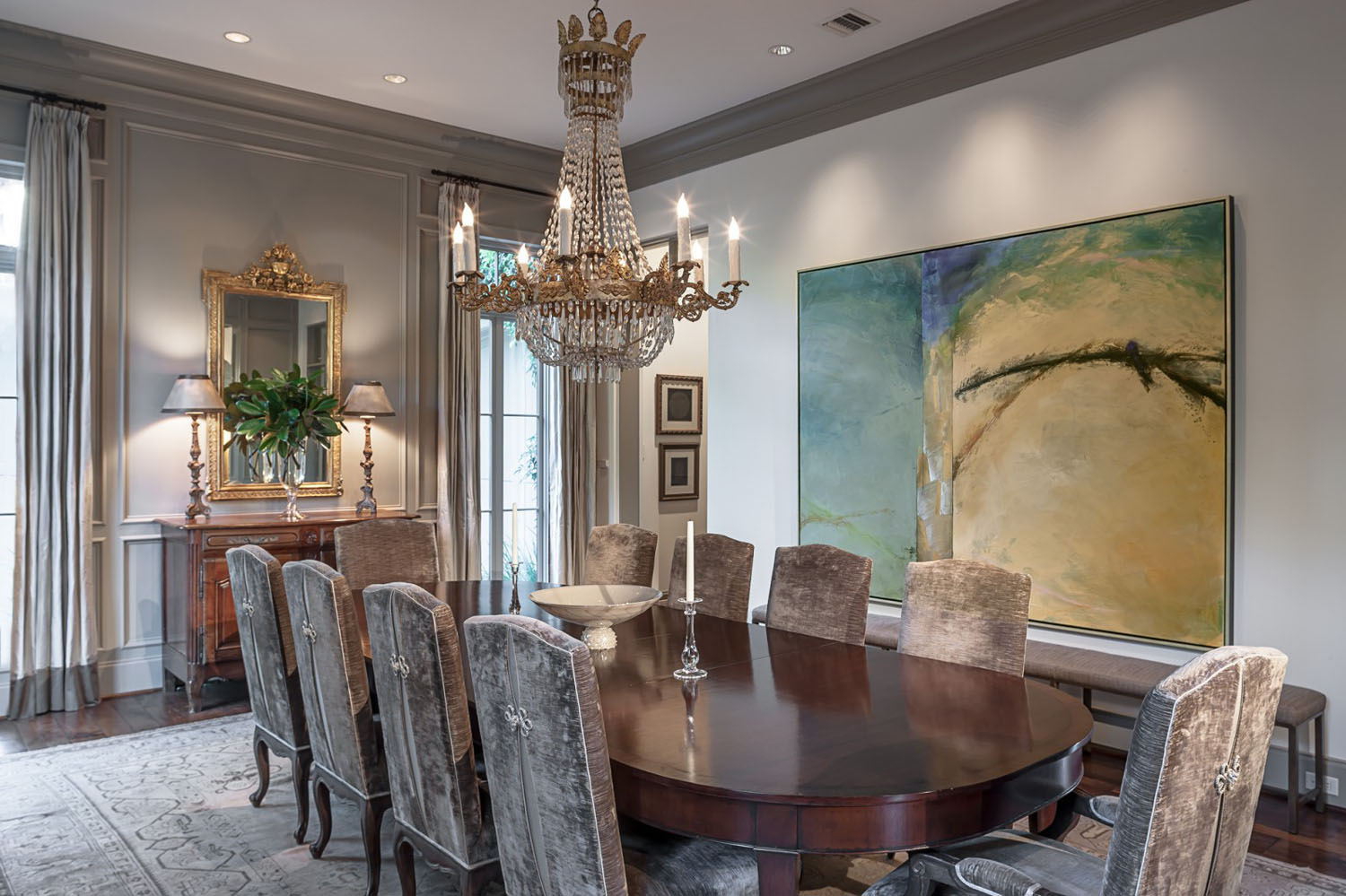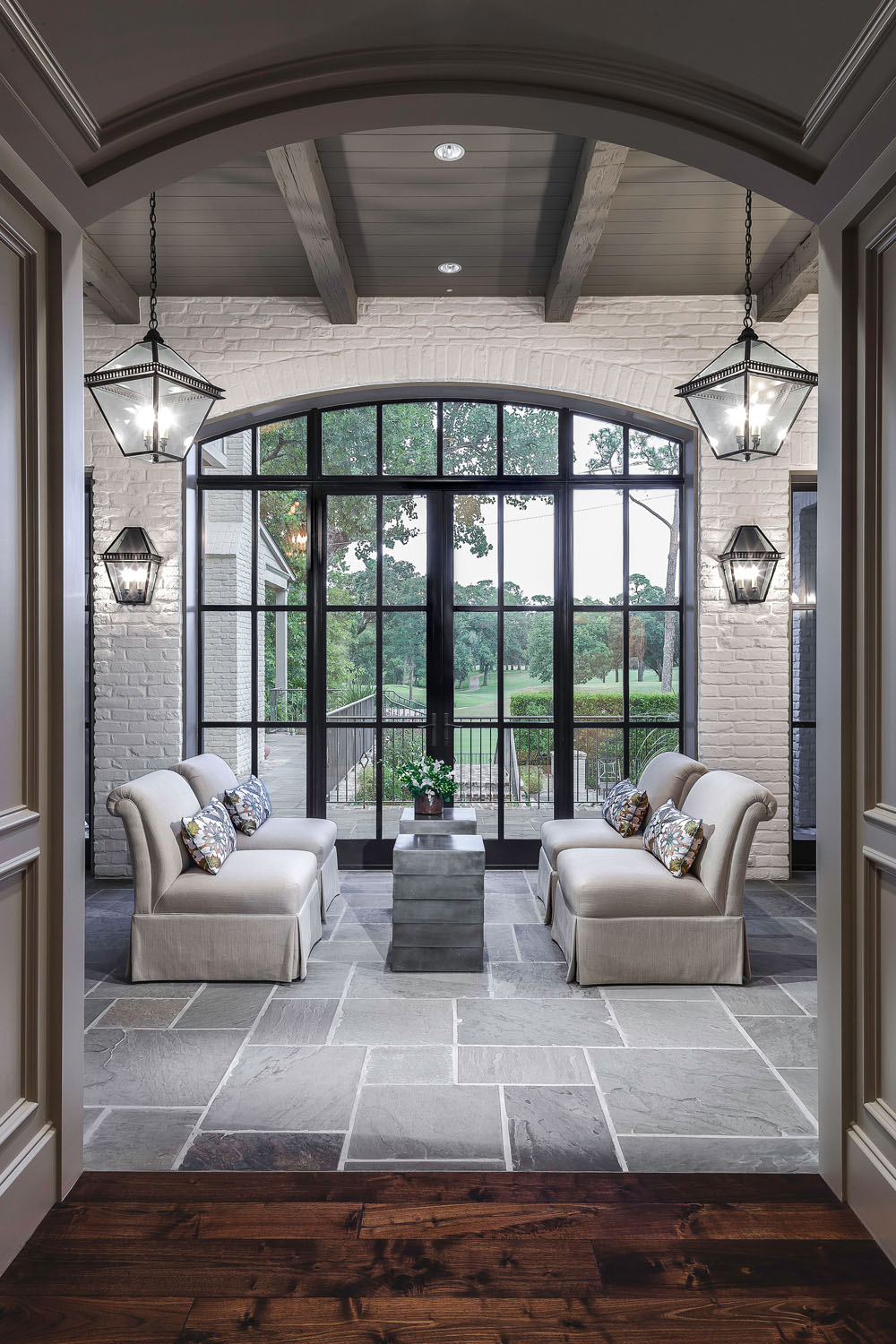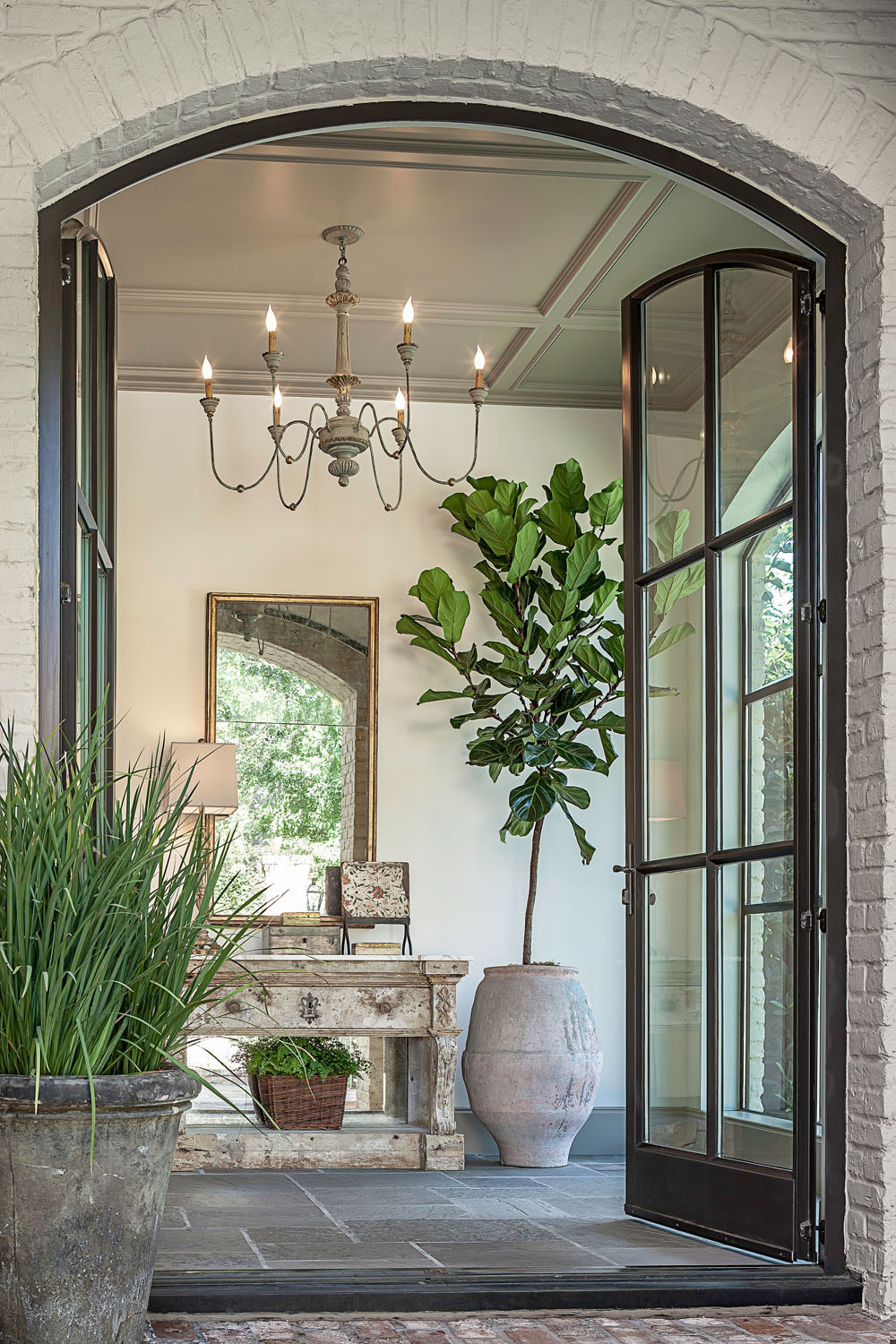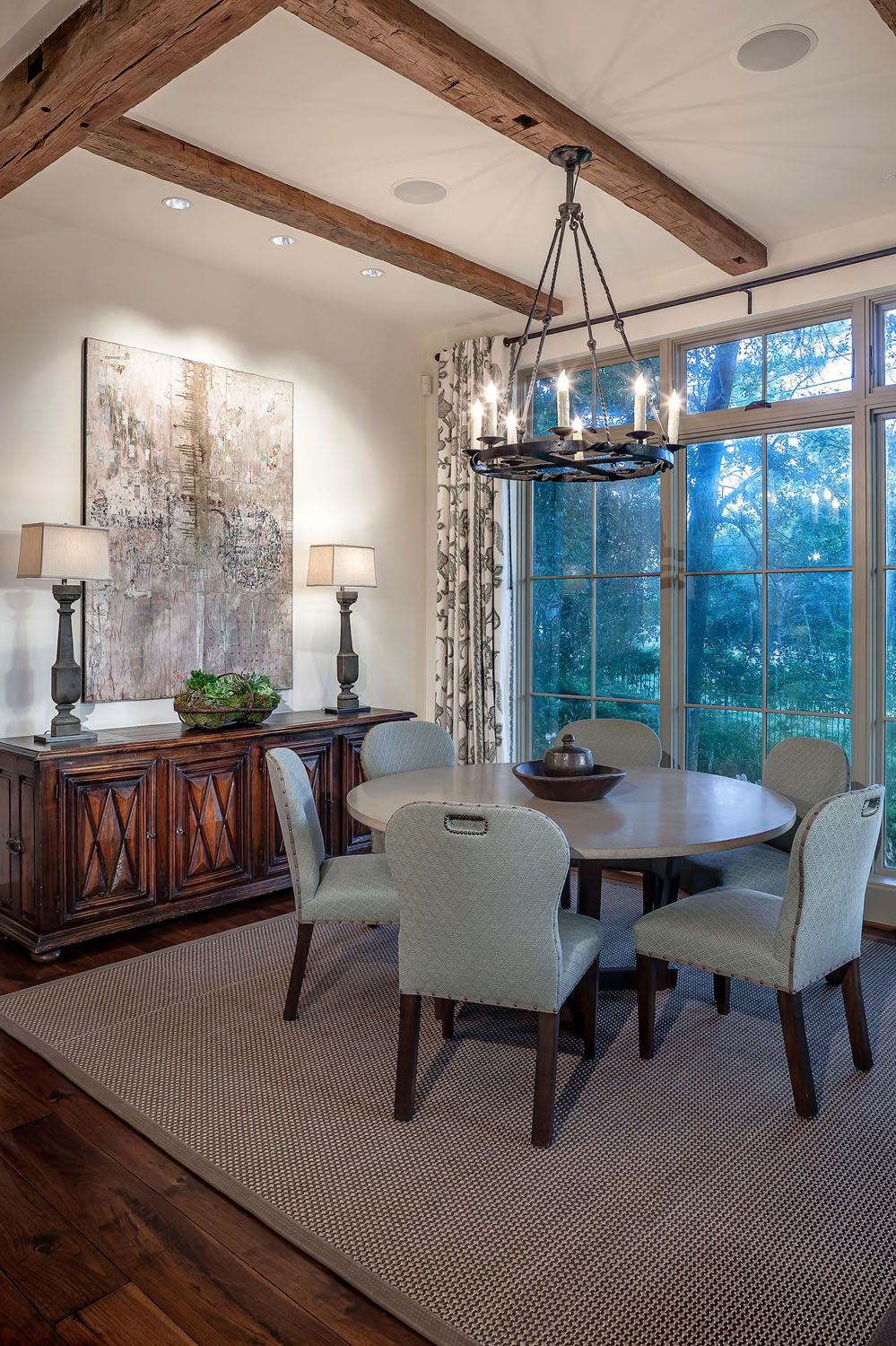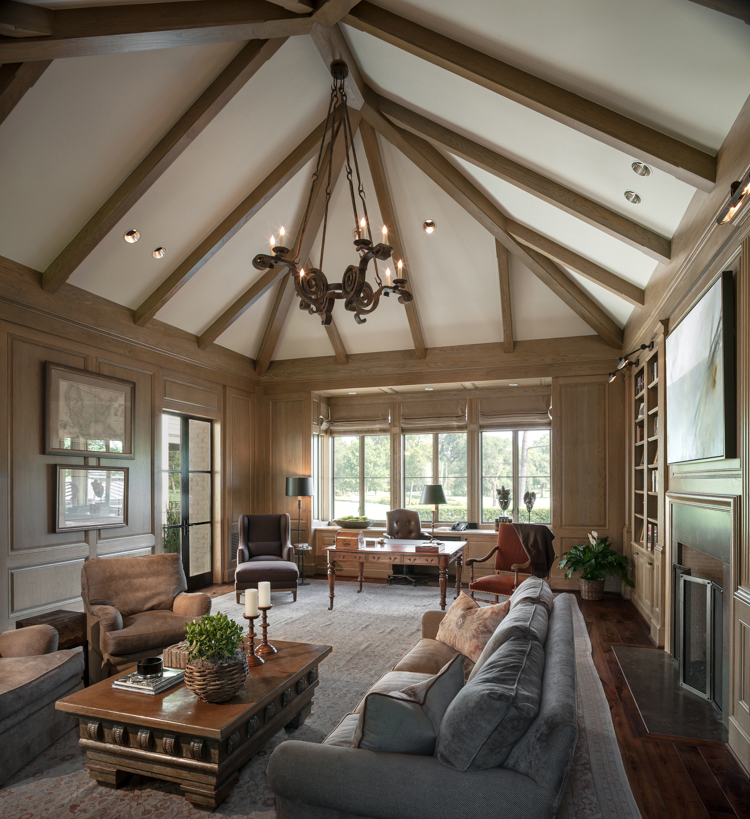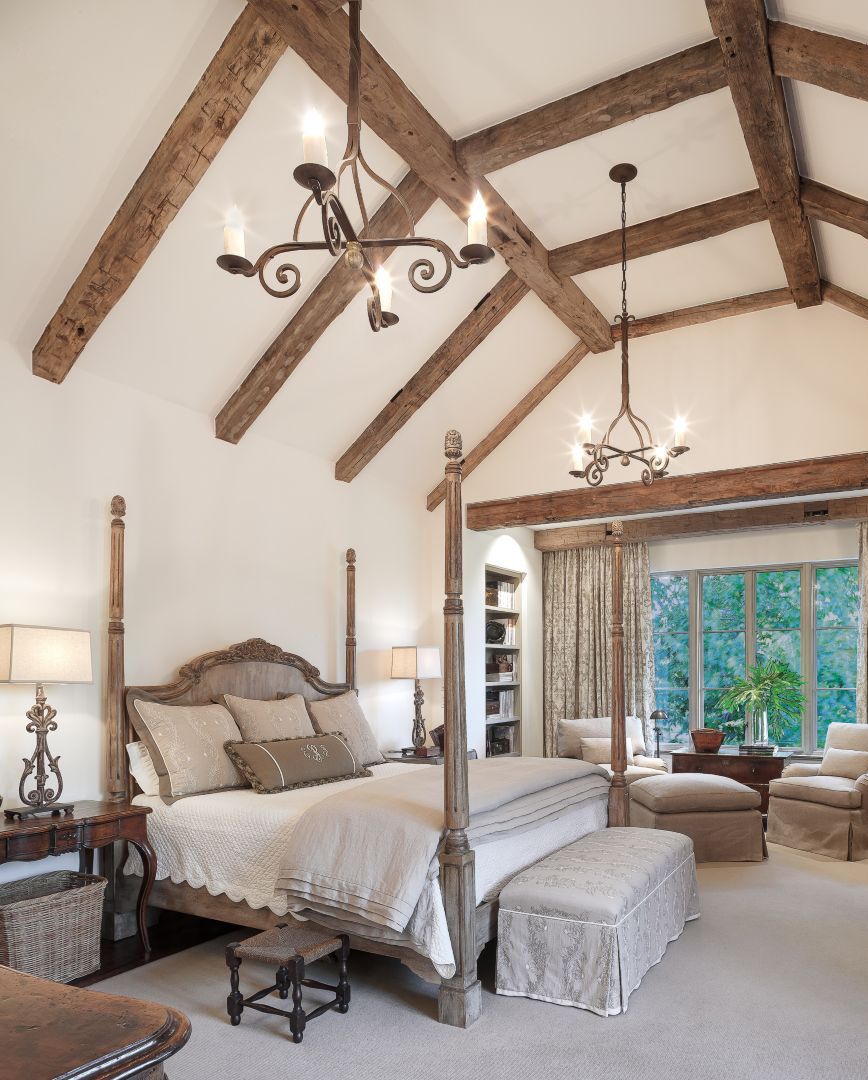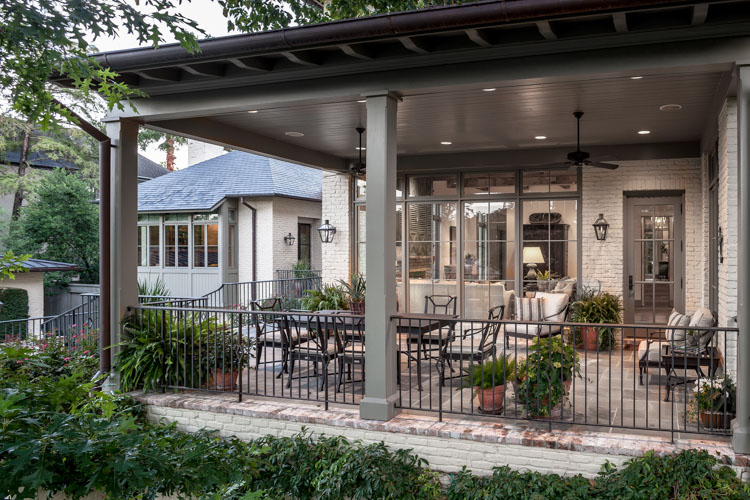 Photography by Carl Mayfield