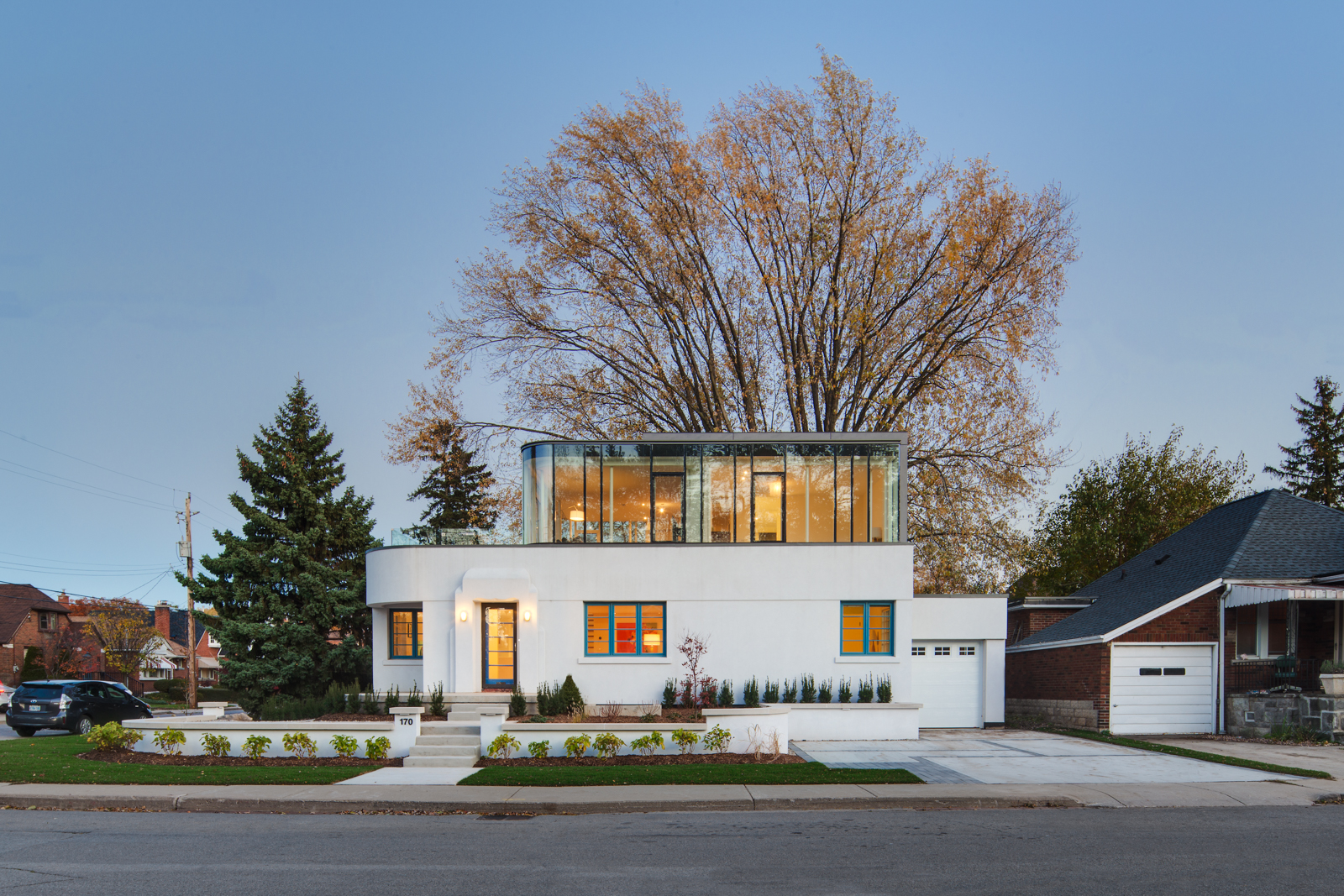 DPAI design studio took on the renovation project of this stunning home in Hamilton, Ontario, Canada with Streamline Moderne architecture, a late form of Art Deco architecture.
The original structure had 1,200 sq. ft of living space which has been completely refinished. A 1,250 sq. ft. addition was built with a second storey wrapped in floor-to-ceiling glass.
TOMS + MCNALLY DESIGN collaborated on the project.