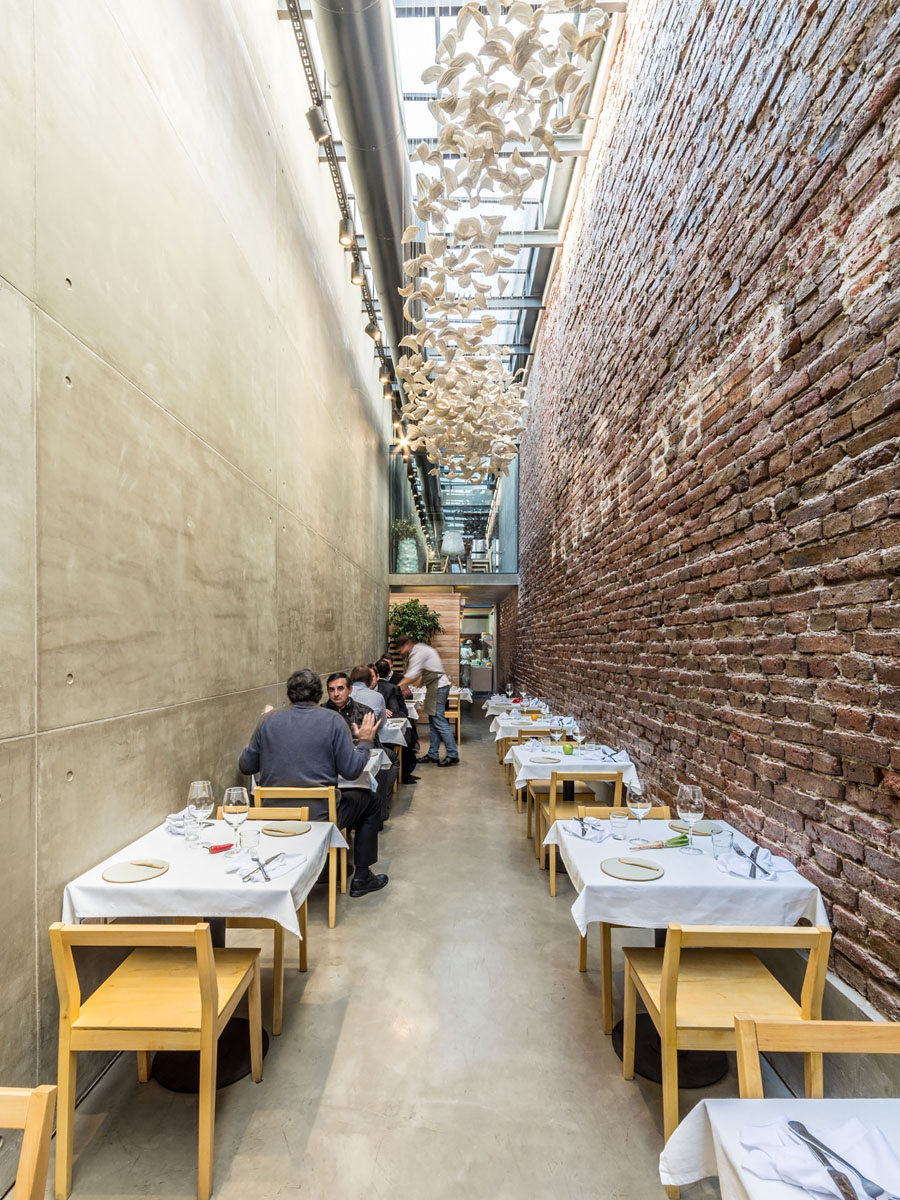 El Papagayo Restaurant located in Córdoba, Argentina is the work of architect Ernesto Bedmar who converted an old loft, which used to be an empty passageway between two buildings, into a contemporary restaurant.
A glass ceiling, which runs all along the narrow space, provides plenty of natural light. There's also an upstairs private dining room.
The interior is 2.40 meters (7 ft. 10 in.) wide and 32 meters (105 ft.) long.