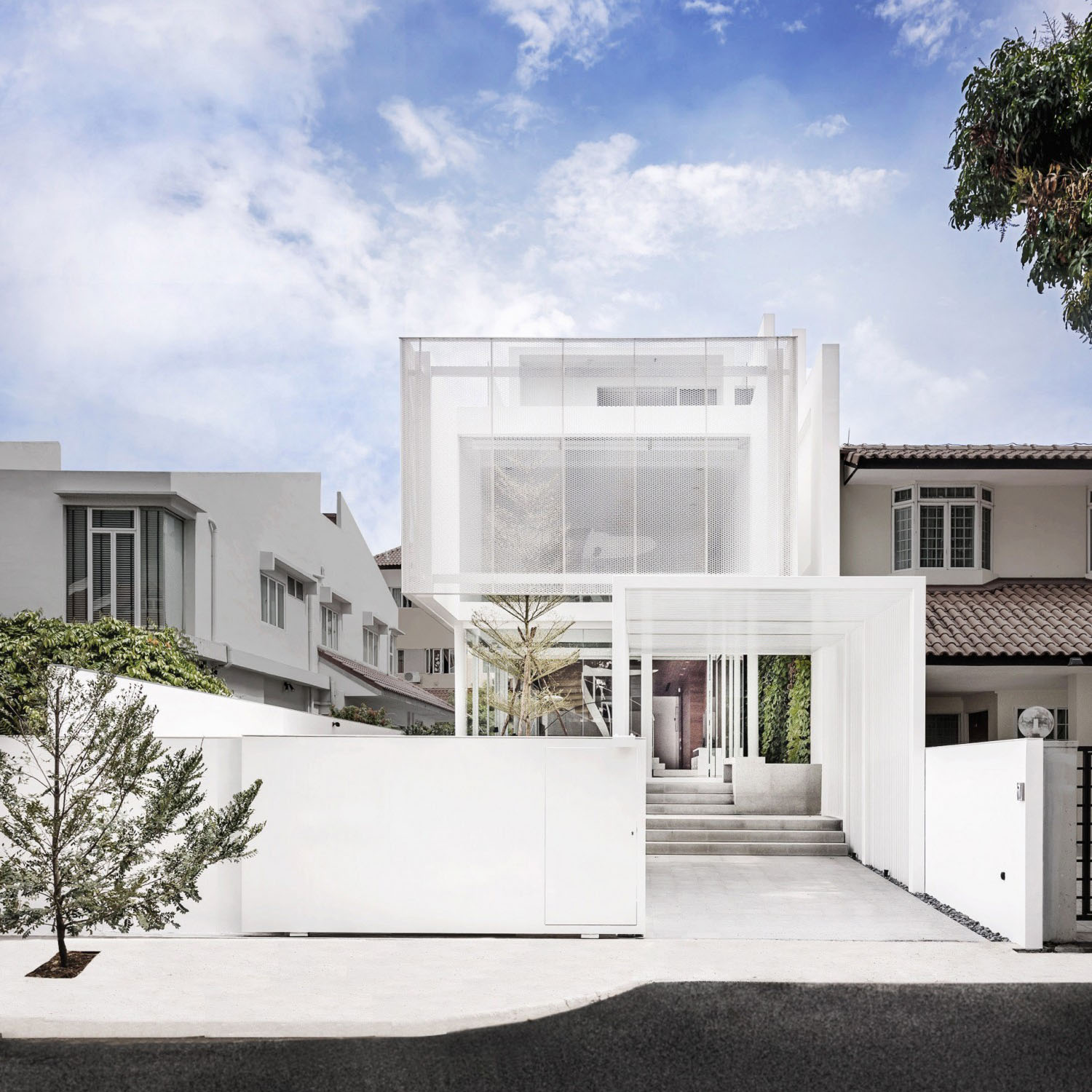 Greja House is a beautifully designed modern home in Singapore by Park + Associates Architects featuring a wrapped structure of white mesh skin above a transparent ground level.
The white screen acts as a filter that brings daylight into the house while maintaining a degree of privacy.
Inside the double-height living spaces, a central spiral staircase is positioned above a water feature.