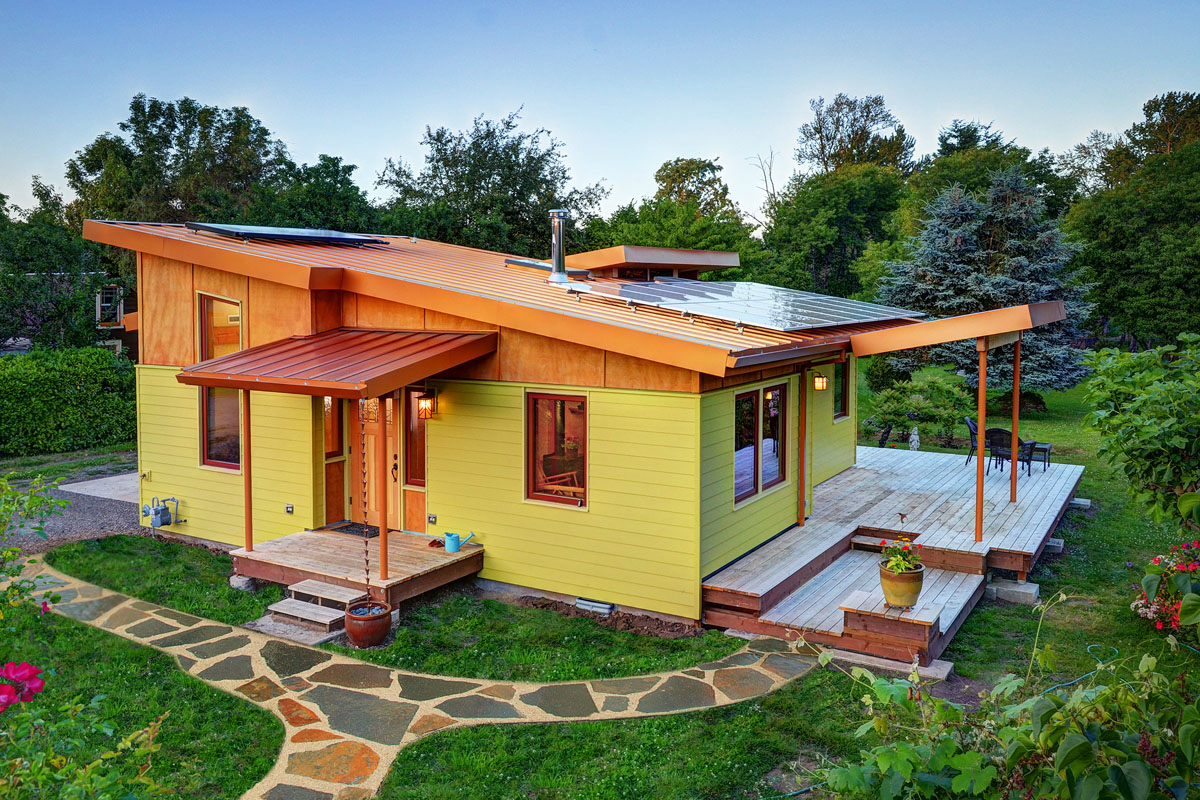 Situated on two acres of land at the urban edge of Eugene, Oregon, this 800-square-foot one-bedroom sustainable home combines cozy spaces with an expansive character.
Designed by Aligned Architecture, the interior space weave into the surrounding garden. At the center of the home, a wood stove anchors the room.
Large windows and skylights allow plenty of natural light to come through. Solar panels on the south-facing roof produce energy for electricity, heat and hot water for this environmentally friendly home.