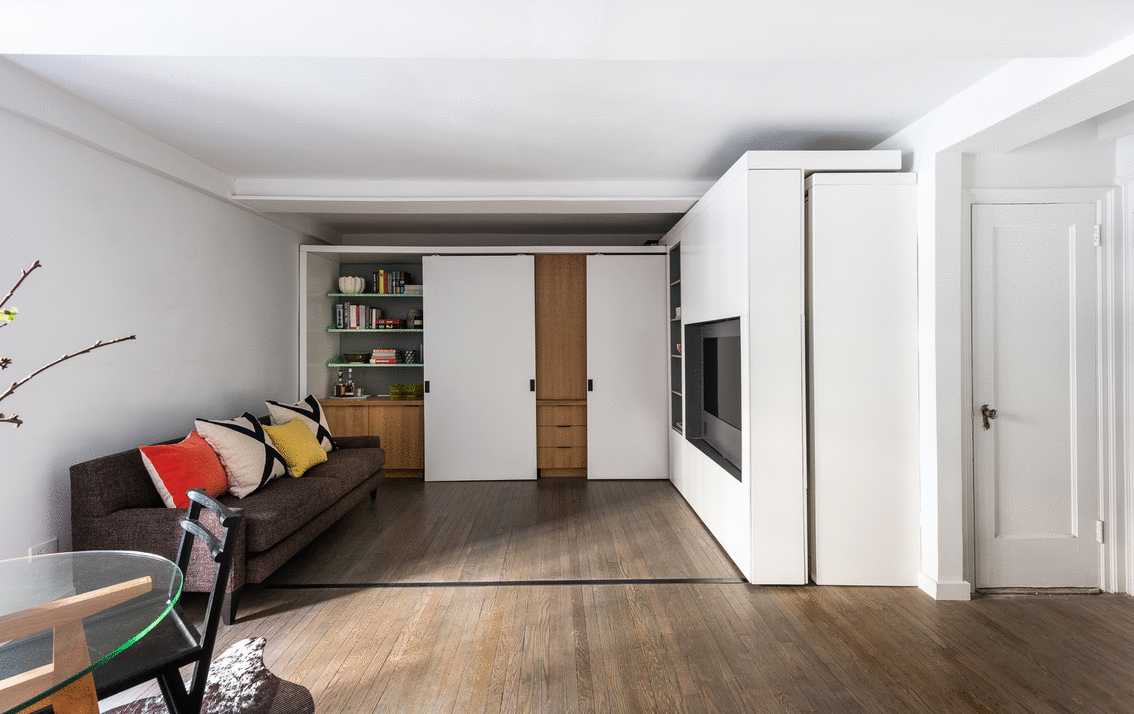 New York City, NY – Five To One Apartment is a tiny studio apartment in NYC that offers ample space for living, working, sleeping, dressing, and entertaining.
Designed by MKCA, the kitchen, dining area, sleeping area and bathroom all comfortably fit within 390 square foot of compact space.
Daytime and nighttime zones are interchangeable by gliding a motorized sliding storage element from one end of the room to the other.