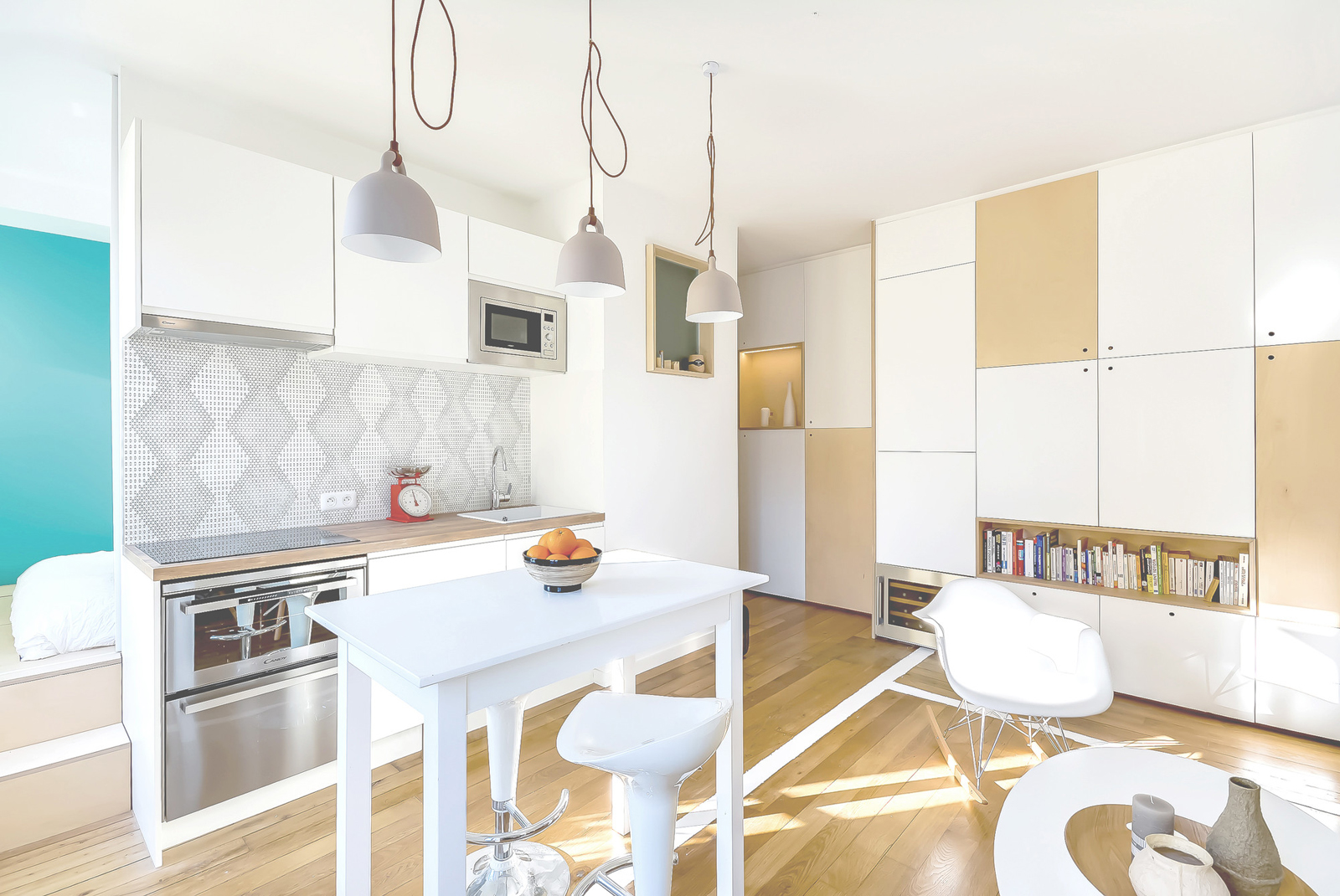 This custom design 30 square meter (323 sq. ft.) flat in Paris, France was transformed by architect Richard Guilbault from a dark space with divided rooms to a functional studio apartment with a bright and modern look.
A long wall of storage block runs along the complete length of the apartment. This piece of multipurpose furniture forms the backbone of the flat which hides the electric panel, storage, appliances, pantry, fridge, wine cooler, TV and wardrobe.
A sleeping area behind the kitchen has a sliding door to provide privacy. The bed can be raised to reveal more storage space.