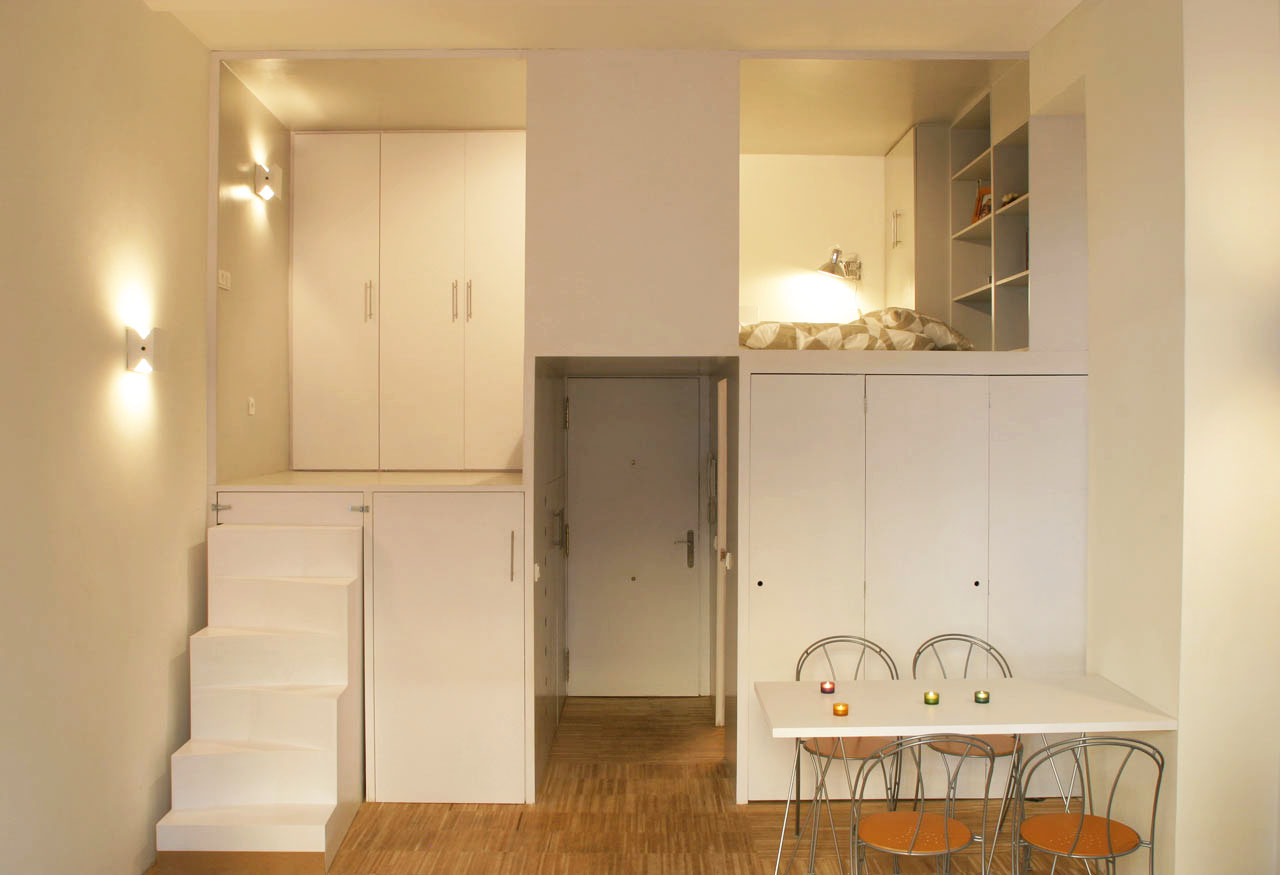 This smart compact studio apartment with sleeping loft in Madrid, Spain was designed by Beriot Bernardini Arquitectos. The space saving design was created as a single element with the kitchen, the stairs with storage, the upstairs closets and the sleeping loft put together like a piece of furniture.
The sleeping area is located above the kitchen and bathroom. When not in use, the kitchen can be hidden by closet door panels.
A movable staircase can be pulled out to access the small wardrobe and storage compartment.